This framework introduces four central components of a student success analytics initiative.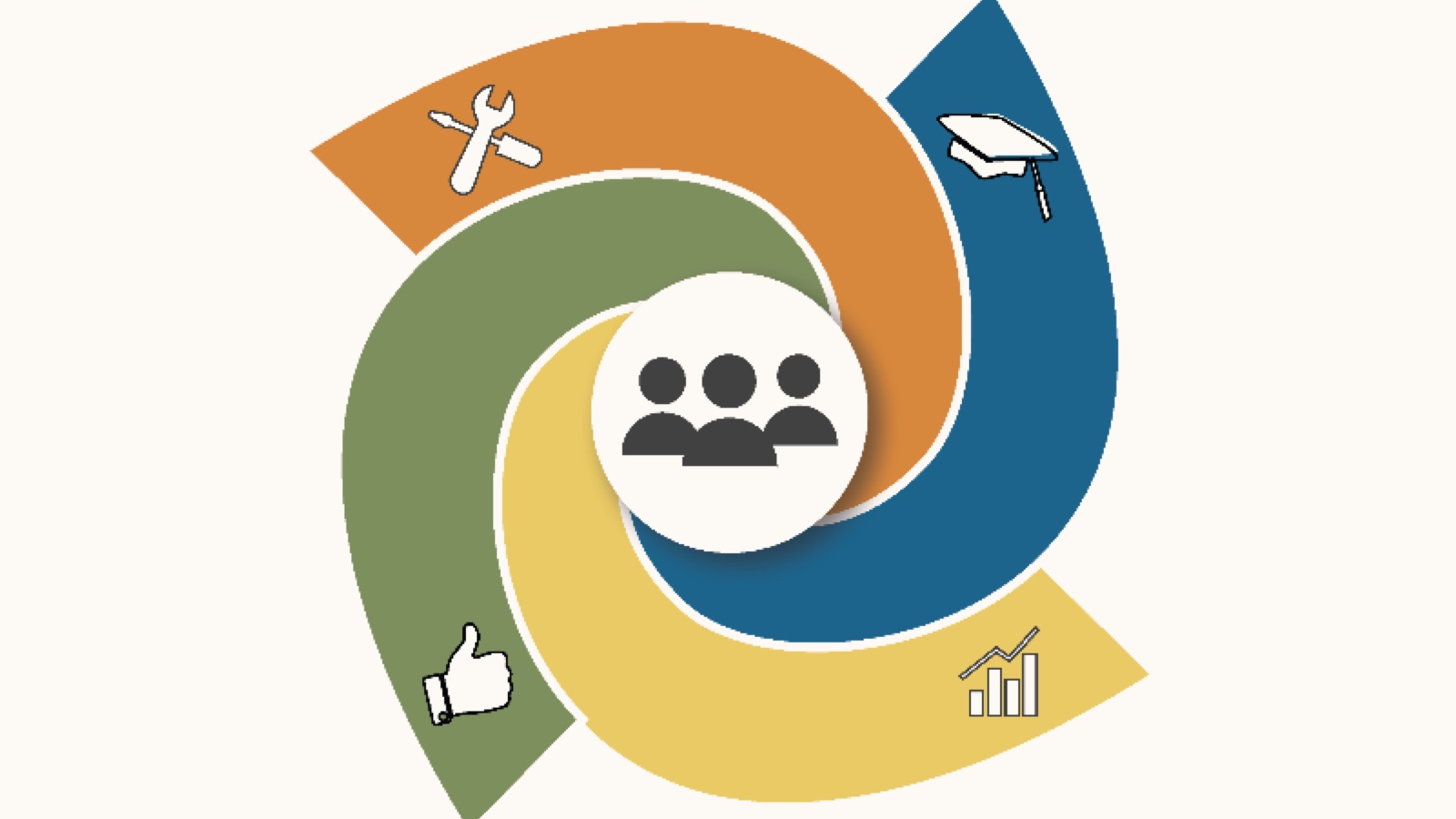 Student success analytics is the integration of data-informed practices that consider students and their diverse contexts to influence decisions that affect student experiences and outcomes. Whether your institution is already under way with student success analytics initiatives or just beginning to evaluate the use of data to inform practice, a framework can help stakeholders pause, assess, and plan.
The purpose of this framework is to introduce users to the central components of a student success analytics initiative, providing a shared point of reference for institutional stakeholders involved. The four central components described here—Preparedness, Outcomes, Analysis, and Decisions—are interdependent and should be approached as equally important areas for consideration and planning for any student success analytics initiative. The framework can be used by any higher education staff member, faculty member, or administrator with a role in implementing initiatives that impact student outcomes.
In 2023, a working group developed a rubric to support the use of this framework. Read about the rubric in this EDUCAUSE Review article.
For a further discussion of the framework, see Tasha Almond-Dannenbring, Melinda Easter, Linda Feng, Maureen Guarcello, Marcia Ham, Szymon Machajewski, Heather Maness, Andy Miller, Shannon Mooney, Ayla Moore, and Emily Kendall, "A Framework for Student Success Analytics," working group paper, EDUCAUSE, May 25, 2022.
Click here for a larger image (PDF)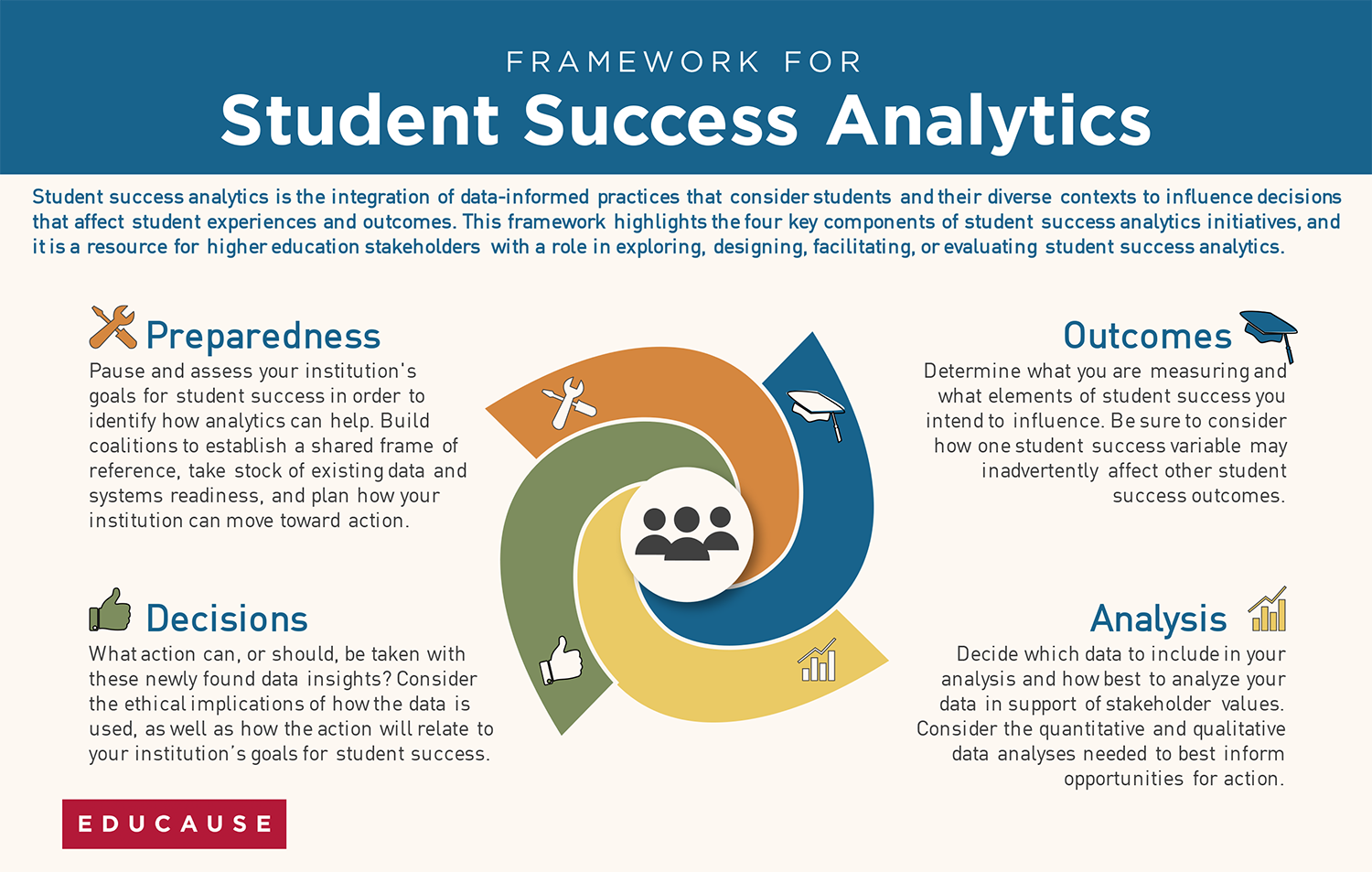 ---