EDUCAUSE community members offer teaching and learning perspectives on the 2023 Top 10 IT Issues.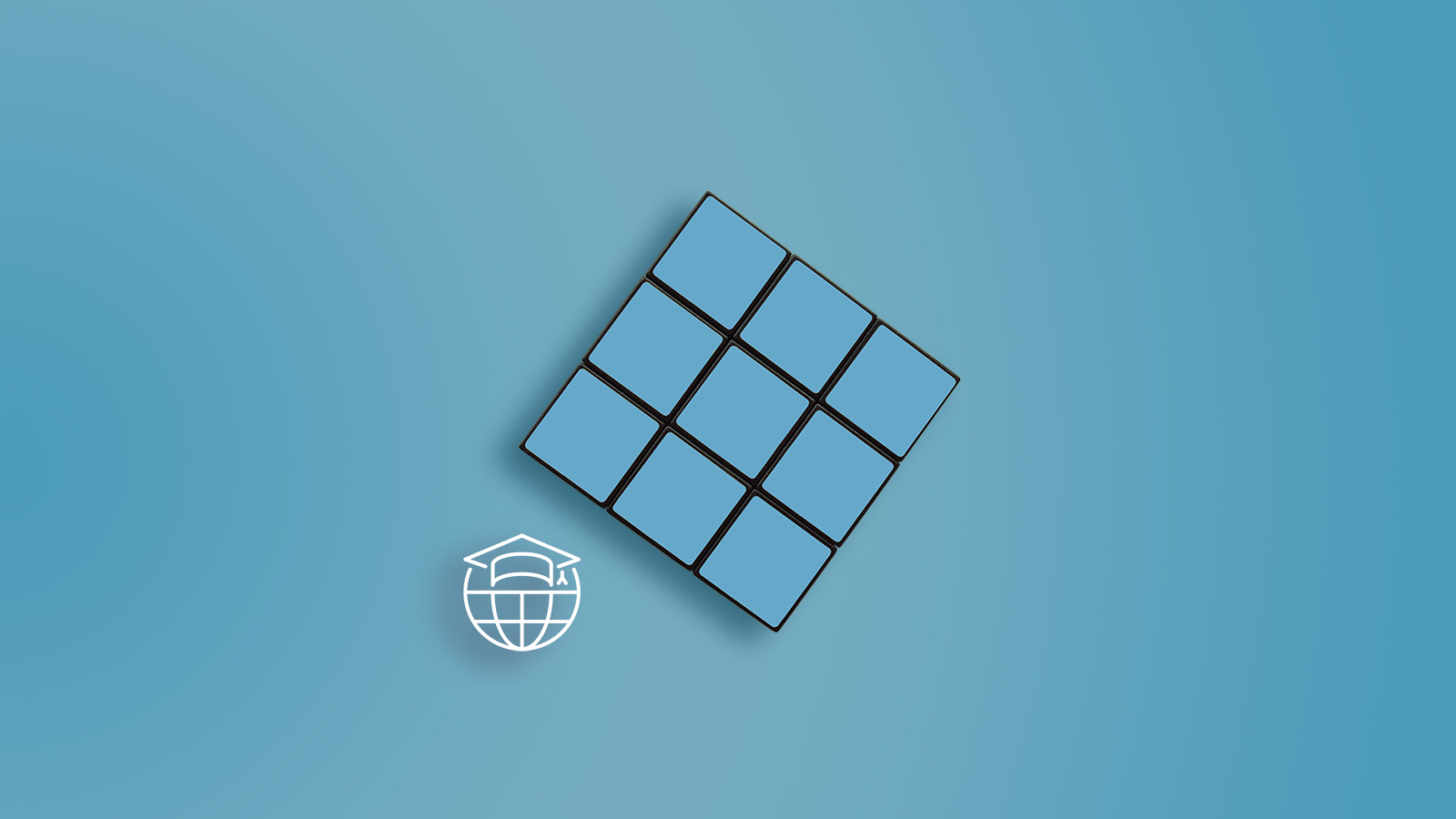 This year, members of the EDUCAUSE Teaching and Learning Advisory Committee were invited to comment on the 2023 Top 10 IT Issues. Five committee members considered their "elevator pitch" across those issues that are most important to them. They spoke to seven of the ten issues.
Kim Arnold
Director, Learning Analytics Center of Excellence, University of Wisconsin–Madison
Christopher Francique
Lead (Manager), Instructional Support and Course Redesign, University of Trinidad and Tobago
Crystal Gasell
Director of Academic Technology and Training, University of Colorado, Denver
Allan Gyorke
Chief Academic Technology Officer, University of Miami
Phil Ventimiglia
Chief Innovation Officer, Georgia State University
Issue #1: A Seat at the Table
Gasell: It is imperative that IT leadership is a full partner in institutional strategic planning to ensure that IT priorities, IT budgets, and IT infrastructure are aligned with and support the future needs of an institution. If the COVID-19 pandemic has taught us anything, it is that information technology is and will continue to be the backbone of teaching and learning and, therefore, that we must partner with our IT organization to build an infrastructure that can support the future of learning and work. For example, as we reemerge from the pandemic, we've realized that students and faculty want the flexibility of remote/hybrid working and learning. However, our classrooms aren't equipped with the technology needed to create an active and highly flexible learning environment. By having a seat at the table, IT leadership can better understand the hybrid needs, contribute innovative software and hardware solutions, and budget appropriately to meet these needs. By making IT leadership a full partner in institutional strategic planning, we can leverage our unique knowledge and talents to create a unified vision for the future of higher education.
Ventimiglia: The pandemic has shown how important and strategic technology has become in the operations of the higher education institution and, even more importantly, how technology has become the most effective delivery of teaching and learning. Technology leaders were called upon to help their institutions quickly pivot to virtual learning when the pandemic hit. At Georgia State, we had already been working, before the pandemic, to introduce technology into more of our pedagogy of how we teach and learn. As a result, we had a foundation that we could build on quickly. In fact, we had been discussing how we would pivot to digital learning as part of our business continuity strategy. We just did not realize we would have to put it into practice so soon.
Issue #2: Privacy and Cybersecurity 101
Arnold: Technology and data are ubiquitous, and higher education has an ethical obligation to act on this knowledge; we now live at the confluence of cybersecurity, privacy, and ethics. As campuses seek to modernize their data governance and policies to align with next-generation infrastructures that can support new models of teaching, learning, and working, the requisite paradigm shift for privacy and cybersecurity needs to become a responsibility of every student, instructor, staff member, and administrator. We must ensure that campus communities are fully educated about, aware of, and engaged in privacy and cybersecurity efforts, instead of expecting a small team of privacy or cybersecurity experts to save the day. Helping all members of the campus community understand the breadth of data available, how it is leveraged, and what their role is in keeping it safe not only helps ensure maximum efficacy of drastically underutilized resources and builds additional layers of protection against costly breaches, but also creates a culture that engenders the productive, safe, and ethically sound use of data.
Francique: Since the start of the pandemic, faculty at my institution have highlighted the challenge of being unable to get their students to consistently keep their video cameras on during synchronous online sessions. Faculty indicated that it is difficult to identify whether students are attentive or even present at their computers. However, many students note that they have concerns about privacy or that their locations are not conducive to having their cameras on. As institutions chart the course for flexible learning experiences into the future, appropriate policies should guide the expected behavior of and interactions by students. Thus, in the future, when students choose a course that is delivered online, they should be aware of and able to comply with the policies that guide interactions within that course.
Issue #3: Evolve, Adapt, or Lose Talent
Gyorke: In the past two years, we have seen a massive increase in hybrid and online work options. In higher education, we are now competing with other colleges and universities and with technology companies for a limited talent pool. Our top staff can be recruited to work elsewhere without their having to find a new home or relocate. Academic technology positions can be uniquely challenging to replace, since this is a specialized area that requires an understanding of specialized technologies and how they are used in courses. We can no longer expect people to stay in their positions for five to ten years. Rather, we should identify those who are our top talent, invest in their development, give them stretch opportunities, and actively encourage them to apply for positions that match their talents and interests. This strategy will create more internal mobility and preserve organizational knowledge.
Issue #4: Smooth Sailing for the Student Experience
Gyorke: We have service desks and technicians who do an excellent job responding to students' requests for support. However, we don't spend enough time stepping back and searching, systematically and strategically, for the root cause of students' issues.. In other words, it's good when we can help a student navigate a problem, but it's even better if we eliminate that problem from the start. Students' experiences with technology will always change, depending on systems, devices, expectations, and faculty requirements. Addressing this involves triangulating different types of data from multiple sources:
Read through the service desk tickets that are related to the student experience, and take notes on any common themes.
Talk to student workers and students involved in campus government, advisory boards, or focus groups about their personal experiences with technology.
Meet with staff who also provide services to students, and ask them to help identify issues that students commonly experience.
Conduct periodic IT surveys with a sample of students, and ask them to report, with as much detail as possible, about issues they have experienced.
Once issues have been identified from multiple sources, the data can be referenced when proposing a change and requesting resources to implement an improvement. After implementation, check back with students to ensure that the change had the expected impact.
Issue #5: Enriching the Leadership Playbook
Ventimiglia: The workforce has changed dramatically in the last few years, and academia—especially in technology—has followed the general trends. This has been a huge wake-up call for higher education institutions, as traditionally many did not have the most flexible and supportive work environments. To maintain our teams and talent, we have had to adapt and offer flexible hybrid work arrangements. We have also had to become much more deliberate in keeping our teams engaged. For example, when the pandemic hit, I moved my monthly all-hands meetings (which were already virtual) to one hour every week. In these meetings, I gave the latest updates and information that I had and encouraged questions and comments from the team. Some weeks there were not a lot of updates, so the discussion would be about the best television shows to binge watch or the best hikes to go on. These meetings kept the team informed about what was happening across the IT organization as well as the university, but more importantly they kept us a team. Making sure managers have regular 1:1 meetings with their team members and spend the first 10 minutes not talking about work is also important; it's too easy to talk only about work in a virtual meeting and lose the personal connections that are so critical to creating a team.
Issue #7: Moving from Data Insight to Data Action
Arnold: One of the benefits of the data-rich environments of higher education today is that if these environments are appropriately leveraged, we have the potential to optimize the teaching and learning framework, better support our instructors and students, improve the student experience, and seek to democratize data to empower our learners—all of which can then disrupt decades-old models. Data insights, however, aren't enough. We need to commit more fully to the verb, the action. This can be beneficial to higher education institutions in the context of supporting inclusivity, equity, and social justice. Proactively leveraging data insights to propel institutional and individual action empowers and uplifts increasingly diverse learners, instructors, staff, and administrators. This is truer now than ever before, as we are coming out of a global pandemic that clearly demonstrated longstanding, systemic inequities. Committing the resources necessary to be truly action-oriented with our data—including modernization of the infrastructure, democratization of the data, reskilling of the workforce, and solidification of the necessary cultural commitment—allows campuses to respect the humanness of all community members, regardless of their role, and allows the academy at large to advocate, amplify, and empower.
Issue #9: Online, In-Person, or Hybrid? Yes.
Arnold: While the specifics may vary, we know there will be increasing demand, especially from learners, for multiple modalities. The flexibility, personalization, and opportunity for different learner-support models that are enabled by operating in multiple modalities can open educational opportunities to much broader populations. Institutions can expand their reach, grow their enrollment, and safeguard themselves against upcoming threats to the long-term viability of higher education. At the core of the modality question is a deeper focus on the quality of instruction to ensure equitable experiences and learning opportunities in different contexts. Additionally, designing courses for better support along the academic journey for diverse learner populations will require a renewed focus on design principles that focus on human-centered design. Institutions will need to build capacity for gathering impactful data that can shape data-empowered education practices, curate evidence for assessment of student learning, and serve administrative needs such as accreditation.
Francique: The COVID-19 pandemic has highlighted the limitations of depending predominantly on face-to-face instruction. Additionally, organizations that provide on-demand MOOCs (e.g., Coursera, Udacity, edX) have helped shape the way that participants engage with training and educational products and services. Participants have full flexibility on where, when, and at what pace they learn. Despite the limitations that some institutions experience regarding the pacing for any given course, there is greater flexibility to be found in the delivery mode. Overall, learners increasingly expect to have learning experiences that are flexible and also customizable to their needs.
Ventimiglia: What we saw re-enforced during the pandemic is that although online classes have many advantages, such as accessibility from anywhere, not everything about online classes works for every student. While having the more flexible pace and schedule of an online class can be an advantage for some, many others need a more dependable schedule of real-time interaction with instructors and peers. Students also now expect it all. It is not online or face-to-face. It is not synchronous or asynchronous. They want both. The title of a recent movie sums up well the new pedagogy: Everything Everywhere All at Once. Thus, institutions will need to invest in simulcast classrooms as well as in the pedagogy and processes to offer high-flexibility classes. As enrollment pressures continue, the higher education institutions that embrace this new model of high flexibility will be much more successful than the ones that do not.
---
Kathe Pelletier is Director of the Teaching and Learning Program for EDUCAUSE.