EDUCAUSE community members offer CIO and senior technology leaders' perspectives on the 2023 Top 10 IT Issues.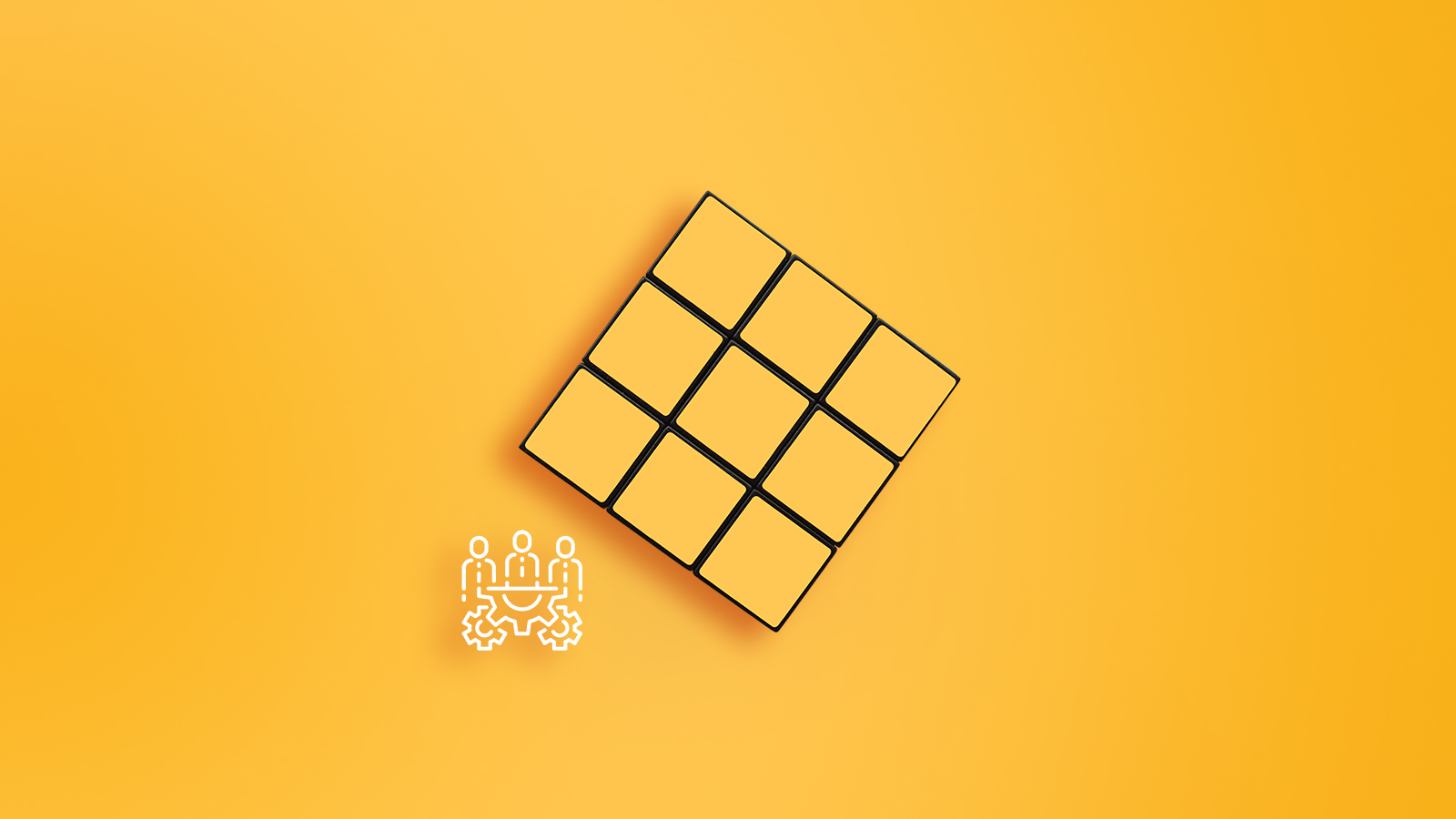 Taken together, the EDUCAUSE 2023 Top 10 IT Issues describe a time when technology leaders are concerned about, and preparing for, an uncertain future for higher education. As colleges and universities continue to respond to the multitude of challenges and opportunities brought by the COVID-19 pandemic, leaders are looking for ways to create more operational efficiency, encourage a tighter focus on institutional goals, and promote the flexibility and resilience that will enable higher education institutions to meet any disruptions ahead. Five members of the EDUCAUSE CIO Program Advisory Committee consider the significance of the Top 10 IT Issues and also how they, as leaders, are helping their institutions prepare for the future.
Jennifer Burns
Associate Vice President for Information Technology and CIO, University of British Columbia
John Dunning
Assistant Vice Chancellor for IR, Strategy, and Planning and Chief Data Officer, University of Wisconsin–Platteville
Jane Livingston
Vice President and CIO, University of Notre Dame
Jacquelyn Malcolm
Vice Chancellor for Information Technology and CIO, Minnesota State Colleges and Universities
Dave Robinson
CIO, Grinnell College
Burns: The evolution of the Top 10 IT Issues lists over the last few years demonstrates the progression of the role of the CIO as an institutional leader versus solely as an IT leader. This year's list continues that progression: the top issues could equally be on the list for other C-level positions, highlighting the need for information technology to be a team sport and for the CIO to be a mentor, influencer, and partner in building digital fluency in other institutional leaders.
In 2018, the Top 10 IT Issues list identified that IT leadership needed to be an integral partner in the delivery of strategy.Footnote1 Today, CIOs need to go further: they need to develop the necessary digital leadership skills across the broader institutional leadership team. Strategy and digital capability must go hand in hand; we must know what is possible before we can create effective and impactful strategies. CIOs need to foster digital leadership capability and capacity at the decision-making tables at all levels of the institution. Being a member of the executive team or the cabinet enables a CIO to ensure that strategy both informs and is informed by digital opportunities and risks. It also provides an opportunity to build a broader understanding among members of the executive team so that technology insights are woven into other areas such as research support, teaching and learning, risk management, and institutional operations.
This requires not only broad capability and coverage across the IT leadership team but also a greater fluency across the entire institutional leadership. To foster this fluency, CIOs must be mentors, educators, and coalition builders. Relying solely on the CIO to be the center of technology expertise and integration limits the institutional capacity and capability at a time when digital fluency needs to be embedded everywhere. By building digital capability in forums that span many areas, institutional leaders will gain a better understanding of the opportunities and issues and will achieve better long-term outcomes.
ERPs are a concrete example of how broader expertise may be applied by building digital capabilities in non-IT leaders. The achievement of value within ERPs is largely outside the domain of the IT organization. Instead, it requires leadership and stewardship by the functional units both to identify the benefit realized and to ensure that future value is extracted through continuous process enhancement and new feature implementation in partnership with the CIO. This requires a significant commitment of time from colleagues in other institutional areas, in roles such as business analysts and business architects, to ensure there is a roadmap of new functionality releases and that issues can be properly managed. After the initial period of ERP implementation, many issues that arise are not IT issues; rather, they are configuration errors or business processes that need to be redesigned. The true value of ERP systems will not be realized within the scope of the initial implementation but instead through ongoing investment, leadership, and stewardship by the functional areas that need to own the long-term value proposition.
Dunning: The great irony of the world today is that the very tools we used to stay connected during the forced isolation of the COVID-19 pandemic created a literal flatness and experiential coolness to our interactions. This is not a new phenomenon, however. Many of the "connectedness" innovations of the last fifteen years allow easier, but less nuanced, human interactions. Continued use of these tools in educating students and in recruiting and retaining staff places a premium on our intentionality in being human, regardless of the medium or the task at hand.
As we develop our capacity and maturity to use data not only to inform what we should do to fulfill our institutional missions but also to help us actually do and measure our doing, we must protect and preserve the awareness that our data contain and point to human stories. For example, every integer in an enrollment fact table represents an individual's desire and drive to shape their own and, in many cases, their family's future. Data from the Free Application for Federal Student Aid (FAFSA) often represent the hope of individuals or families who do not know if they can afford a college education but who show up courageously to try. We must not only embrace the tremendous value of institutional data to steer and measure change but also, in our interpretation of it, tenaciously and fiercely embody our beautiful and essential human characteristics: humility, candor, kindness, vulnerability, curiosity, and compassion.
Livingston: The topic of people and human characteristics touches on many of the concerns about the future expressed in this year's Top 10 IT Issues list. At Notre Dame, we are focused on finding, developing, enabling, and keeping a diverse and talented workforce. We have begun a two-year rotational apprenticeship to bring in recent college graduates who want to explore a career in information technology, and we are beginning a partnership with local high schools. We are redesigning our IT organization to provide more opportunities for our medium- and longer-term employees to grow and be rewarded.
The IT organization at Notre Dame has been blessed with a strong culture of collaboration, camaraderie, and fun. Maintaining this in a world that mixes in-person, hybrid, and remote work is a top priority. One slightly counterintuitive outcome of this is the need to rethink how we use our on-campus space to encourage community and conversational collisions among a hybrid population and to focus with intentionality on creating spaces that best lend themselves to in-person collaboration. On the fun side, we have prioritized resuming many of our traditional face-to-face social gatherings, but with hybrid options available, and we have designed new events to encourage outdoor fellowship, such as an all-family summer carnival. Overall, in preparing for the future, we want to build a close partnership with the human resources organization and work together to develop processes that allow us to remain competitive, agile, and responsive in a more complex and dynamic workforce environment.
Malcolm: The last "forced" push of change on higher education was just after World War II. More than seven decades later, the COVID-19 pandemic forced higher education out of its proverbial comfort zone. We are now faced with a landscape that has shifted from a "come to us" mindset to meeting our constituents where they are. These constituents require us to seek new ways to drive the delivery of teaching and learning and enhance the experience of students, staff, and faculty.
Those in the workforce today are truly taking control of their fate—hence the Great Resignation. Getting workers to return has to be about more than simply filling the space again and creating a sense of busyness. Employees sitting in cubicles does not necessarily equate to optimum productivity or value. And along with all of this, we must be intentional about building IT workforces that are diverse and backed by the principles of DEI and belonging. Let's ensure that we are looking at ways to attract diverse applicant pools to open positions. To increase the talent pool, we need to support those coming into technology not only from STEM fields but also from nontraditional pathways. Those who have a passion for technology as well as technical acumen will offer a robust and meaningful perspective to our work.
Across the institution, we also must work continually to implement technologies not simply as replacement projects but as tools that will allow for the redesign of teaching and learning in a way that might not have occurred otherwise, given most of our current technology ecosystems. These ecosystems—such as ERPs, SISs, and CRMs—must inform our work from the lens of an integrated and seamless user experience, improved organizational effectiveness by optimized business processes, and newly found efficiencies. Building an integrated technology ecosystem will offer greater ease of accessing data from one source of truth. This will allow for analysis across an institution to surface new opportunities. However, to be successful, we must offer fair and equitable access to data that is easily consumable so as to make informed decisions at every level. Data will continue to provide great insight into how we conduct our business, from now and into the future. Being data-informed is simply not enough to drive us forward. We must actually use that data to make real change and implement intentional risk. This is not a choice of if we want to respond—we must respond in order to remain competitive, relevant, and timely. We must focus on being able to offer an affordable, equitable, and accessible educational journey to for our students.
From a cybersecurity and data privacy perspective, assessing and improving information security governance, compliance, data protection, and privacy through the implementation and assessment of timely and relevant proactive and preventative cybersecurity solutions will be paramount. Business continuity planning should continue to include the identification of vulnerabilities, priorities, dependencies, and measures for developing plans to facilitate continuity and recovery before, during, and after a disruption. Institutional leaders also must prioritize the refining of plans to ensure campus readiness for rapid recovery in the face of unfavorable events or conditions, to lessen the impact of these circumstances, and to provide the ability to facilitate business continuity during and after crises.
Robinson: Everyone in higher education is acutely aware that our technology future is vastly different from the one for which we thought we were planning just a few (long) years ago. But I see a different way of looking at the future now. Our teams know the technology; they've got that down. We've seen amazing ingenuity and dexterity in audio/video and infrastructure, enterprise systems, and cybersecurity. What we need now is to up our leadership game. We have to focus on value, delivery, and the culture in which all the "tech stuff" lives and works (and cybersecurity, of course, always cybersecurity).
So the real value we CIOs bring to our institutions is the way in which we address IT governance (really, this time!), enterprise architecture, strategy (in concert with our campus partners and cabinets), and the new needs of our institutions. We can address these issues by engaging, understanding, and truly listening to students, staff, and faculty on our campuses. And—even more important now—we must focus more on our own teams. Recruitment is radically different and critical today, but let's highlight retention too: let's take the time to get to know our colleagues and their level of engagement. We must be investing in them—as individuals and not just as job titles—and implementing measurable changes that make a difference for them. We need to double-down on staff advocacy and take a good look at everyone's job descriptions, asking "Are they right-sized?" Our amazing teams took on previously unimaginable tasks and "other jobs as assigned" during the pandemic. It's time to ensure there is an end to that.
When talking with and about my teams on campus, I often say: "Show grace and expect grace." This is one of the key tenets of my new Leadership Playbook as I invest heavily in the people who are going to play critical roles in helping our institution realize its plans for the future.
Note
Susan Grajek and the 2017–2018 EDUCAUSE IT Issues Panel, "Top 10 IT Issues, 2018: The Remaking of Higher Education," EDUCAUSE Review, January 29, 2018.

Jump back to footnote 1 in the text.
---
Betsy Tippens Reinitz is Director of the CIO and Senior IT Leaders Program for EDUCAUSE.