At the 2019 Enterprise Summit, higher education IT, business and finance, and institutional research professionals gathered to explore the future and the promise of analytics. This first in a series of three blogs looks at the potential for analytics to help address critical challenges in higher education.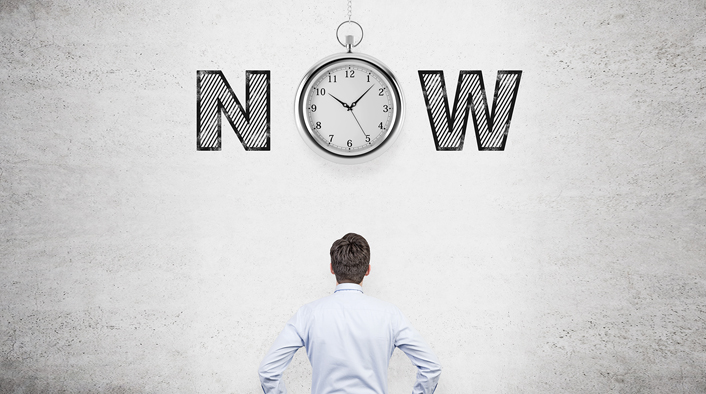 The 2019 Enterprise Summit: Analytics brought together professionals from IT, business and finance, and institutional research areas to explore the promise of analytics and how collaboration across the enterprise can advance institutional analytics strategy. The Enterprise Summit was co-hosted by EDUCAUSE, the Association for Institutional Research (AIR), and the National Association of College and University Business Officers (NACUBO), with support from a program committee comprising members from each association.
Three primary themes emerged from this year's event:
The importance of data and the urgency of analytics
The impact of analytics on the higher education workforce
Making a difference through communication and governance
This is the first in a three-part series of blogs summarizing each theme's issues and recommendations.
Why Analytics, and Why Now?
Analytics has the power to help higher education tackle some of its biggest challenges, and colleges and universities have access to enormous stores of data. Taken together, these two facts should indicate a bright future for analytics in higher education. However, colleges and universities are still struggling with how to best use data to derive the information they need for strategic decision-making and meaningful change. They are collecting vast stores of data, but they do not always integrate it with other data on campus or use the data for the greatest impact.
Institutional data is a strategic asset with the potential, through analytics, to help institutions better understand the impact of important decisions, as well as develop new approaches that lead to increased student success, greater efficiency and cost-containment, and innovative approaches to everything from teaching and research to facilities management.
However, the step from collecting data to using analytics for data-informed decision-making is a big one. EDUCAUSE research shows little-to-no progress in overall institutional analytics maturity in recent years. Meanwhile, the public is challenging the value of higher education, student debt continues to escalate, and adequate funding remains a thorny problem. To ensure the very survival of higher education, we must leverage analytics to address these challenges. At the Enterprise Summit, we discussed ways to help institutions do this and realize the full potential of analytics. Here, I summarize our three recommendations related to the importance of data and the urgency of analytics.
Focus on the Data
Analytics starts with data. For effective analytics, a solid data foundation is essential, as is the expertise to work with and understand the data.
The Issue
Institutions sit on vast data stores that have enormous potential for providing the kind of information colleges and universities need to answer difficult questions; however, the data must be identified and managed properly, and faculty and staff must have the data literacy skills needed to know what to do with it.
The Recommendations
Develop policies and standards for managing data stewardship and ownership. Remember that data is a key institutional asset; ownership should not be determined by who manages the system in question.
Ensure that institutional data is secure, accessible, and trusted.
Research and understand issues around data privacy and data ethics, and make sure that stakeholders are familiar with these areas.
Develop data literacy across the enterprise to encourage an understanding of the data.
Increase the use of qualitative data. Learning to use qualitative data can be a game changer for student success efforts.
Build Solid Data Governance
Effective analytics is a cross-enterprise effort that requires effective data governance.
The Issue
Data has to be integrated across multiple systems, which are often managed by multiple functions or units. Data governance ensures that data conforms to standards, is of high quality, and is available when needed; this, in turn, ensures that the analytics emerging from data analysis is reliable, trusted, and understood.
The Recommendations
Develop a data governance structure that promotes collaboration.
Formally recognize data stewardship in job descriptions.
Create common data definitions and use them across all aspects of the institution.
Include stakeholders from across the enterprise, from data users to senior leaders.
Build in communication flows to ensure information reaches campus leadership as well as end users.
Collaborate across the Enterprise
Analytics is a team sport. It has the power to help us tackle big challenges in higher education, but one department or unit one cannot do it alone.
The Issue
Achieving success with analytics requires an unprecedented level of collaboration and an institution-wide effort. Many institutions, however, have yet to establish a culture of collaboration in this area.
The Recommendations
Help campus leaders understand the power and potential of analytics so that senior executives will feel comfortable with data-informed decision-making.
Find champions among your colleagues who can help advocate and work towards organizational culture change focused on data and analytics.
Work with your partners in business and finance, information technology, and institutional research, as well as other stakeholders, such as in student affairs and the provost office, to build collaboration around analytics.
Determine the strategic decisions to be made and use collaboration to build an analytics culture that can address them.
Ensure that all stakeholders understand and are working toward a shared goal.
The Time to Act Is Now
At the Summit, presentations and discussions focused on the fact that many of the challenges faced by higher education can't be solved without a data-informed institutional culture. Too many institutions continue to base their decisions on anecdotes, biases, and personal experience. The required culture change can begin by reaching across silos and building collaborative relationships to work toward the common goal of student success. Such a change needs to begin now.
In addition, the presidents of EDUCAUSE, AIR, and NACUBO shared a draft joint statement about the importance of analytics: "Analytics Can Save Higher Education. Really." Their statement, which will be published later this month, summarizes why those of us in higher education not only must act on analytics but must act now:
"For every semester we don't do everything we can to ensure student success—including using analytics to increase student progress and completion—students leave our campuses without graduating, discouraged and more indebted than when they entered. For every year we fail to use data effectively to improve operations or to make better financial and business decisions, we threaten the financial sustainability of our institutions."
---
Betsy Tippens Reinitz is the Director of the Enterprise IT Program at EDUCAUSE.