Members of the higher education community provided a long list of projects that exemplify the six developments in educational technology from this year's Horizon Report. A few of the projects are highlighted to convey a sense of the range and direction of current innovations in teaching and learning in higher education.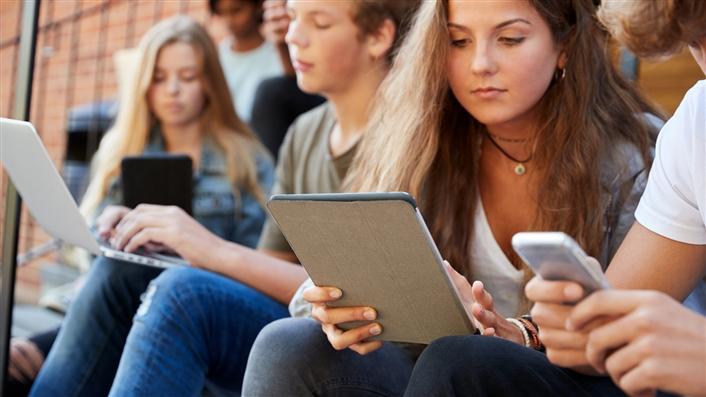 EDUCAUSE is actively working to complete the 2018 Horizon Report for Higher Education, fully in the tradition and style of past Horizon Reports. We recently released the Horizon Report Preview, which contains summaries of all 18 sections (six trends, six challenges, and six developments in educational technology). The preview is freely available to the community. EDUCAUSE hosted a webinar exploring the 2018 Horizon Report on August 9, 2018. Access the recording.
In the past, as a part of the report, the New Media Consortium (NMC) and EDUCAUSE traditionally issued a call for exemplar projects—leading work being done by institutions around the globe that illustrates the findings of the report. EDUCAUSE has continued this practice and in early June issued a call for exemplar projects that involve one of the six developments in educational technology as laid out in the preview. We are pleased to announce that we received a terrific response, with some 107 project sketches being submitted. This list summarizes the distribution across the six developments (as laid out in the preview):
Mixed reality: 31.4%
Makerspaces: 28.6%
Adaptive learning technology: 16.2%
Analytics technologies: 15.2%
Artificial intelligence: 4.8%
Robotics: 3.8%
Of the projects that were submitted, here's the breakdown across institutional types:
Doctoral public: 48.6%
Doctoral private: 14.3%
Masters public: 10.5%
Bachelors private: 8.6%
Masters private: 6.7%
Others (including non-US): 11.3%
It is encouraging to note that these figures suggest that public institutions, despite their ever-growing funding challenges, have been able to continue to do leading work in the exploration of how digital technology can help improve higher education.
An initial review of the proposals suggests a few patterns or trajectories within each of the technology categories. Following are a few of the more conspicuous ones. I stress that these are but a subset of all the examples that could be mentioned here.
Makerspaces. These resources are clearly evolving, moving beyond being drop-in-anytime centers, somewhat loosely connected to the curriculum. In many instances, the submissions reported integration into the mainstream curriculum. Some are also reaching out to their immediate community, involving high school students and providing support for community programs. Examples include:
The University of South Queensland is experimenting with a kind of online or distance makerspace by distributing maker kits to students across Australia.
At Duke University, the Bluesmith Studio's "exemplary student employees" make designs for research and production across campus.
The Arizona State University ASU MakerSpace supported students creating public-service announcements about cancer prevention [https://player.mediaamp.io/p/U8-EDC/qQivF4esrENw/embed/select/media/xacCPpmtc8PR?form=html] for health care professionals in Africa.
Mixed reality. One trend here is the use of extended reality (XR) technology in the humanities disciplines, especially history. At Bates College, at least four courses are using XR for historical reconstruction of structures including ancient mosques and Roman theaters. Similarly, students at Wellesley College are using photogrammetry to reconstruct objects in museums and then integrating the reconstructions into their course work. At Case Western Reserve University [http://interactive-commons.webflow.io/], a collaboration has devised ways to integrate holograms into a dance performance. At Ohio State University and Humber College Institution of Technology and Advanced Learning, virtual reality (VR) is being used to develop training resources for first responders to medical emergencies.
Adaptive learning technologies. This technology made its first major entrance on the "stage" with its application to gateway courses such as algebra that traditionally had DWF challenges. This application of adaptive learning technology has been greatly encouraged by a grant from the Bill & Melinda Gates Foundation, administered by the Association of Public and Land-grant Universities (APLU), in which a set of institutions has made tangible progress in precisely this area. We are now seeing this technology being applied at scale and in areas other than gateway courses. A few example projects:
For the Harvard Graduate School of Education's How People Learn project, the institution is developing adaptive technology "to recommend pathways and enable learner agency while also maintaining choice."
The Georgia Institute of Technology [https://www.edx.org/xseries/gtx-introduction-to-computing-in-python] has developed a textbook for its Computer Science 1 course that both adapts content to the student's ability but also enables the student to proceed at his/her own pace using active learning exercises.
The University of Central Florida has made a strategic investment in the use of adaptive technologies to address student academic success in the general education program and in STEM courses and to improve completion rates for first-time-in-college and transfer students.
Analytics technologies. Learning analytics made its first appearance in the Horizon Report in 2011, situated in the 4–5-year adoption horizon; since then it has largely drifted upward, to its position in the less-than-a-year spot in 2018. Some patterns emerge among the projects in this area: participatory development, the inclusion of non-IT community members to develop application ideas; the integration of digital resources (such as Amazon Web Services) to support analytics projects; and an increasing role of consortia in analytics projects. A sampler of projects:
American Women's College at Bay Path University has aggregated academic student data, making it possible to put in place automated outreach plans and alerts that help advisors and faculty provide proactive support. The institution has seen strong results in completion and learner satisfaction.
Indiana University at Bloomington has initiated several participatory design efforts, including a "Learning Analytics Fellows Program" for faculty and a "Framing the Future of Learning Analytics and Student Success Summit" [https://lasummit.indiana.edu/featured-speakers/index.html].
Montana State University, the Association of Research Libraries, the University of New Mexico, and OCLC Research are collaborating on the Repository Analytics and Metrics Portal (RAMP) project, currently involving 40 institutions from 6 countries.
Again, it's important to stress that this is only a sampler of the set we received from the community. EDUCAUSE would like to thank the community for the level of participation in our call; the response exceeded anything we expected. We will be selecting a few from this set to serve as exemplars in the 2018 Horizon Report. We also plan to contact many of the others in connection with other ELI programming opportunities, leading up to the ELI Annual Meeting, February 19–21, 2019, in Anaheim CA.
Speaking of the Annual Meeting, a note that the EDUCAUSE Learning Initiative (ELI) has issued its the Call for Proposals for the 2019 Annual Meeting. As always, we invite all members of the community to submit proposals not just about the six Horizon Report developments but also for any aspect of postsecondary teaching and learning.
Learn more about the exemplar projects and their implications at the EDUCAUSE Live webinar exploring the 2018 Horizon Report on August 9. Register to reserve your spot.
---
Malcolm Brown is Director of the EDUCAUSE Learning Initiative.