A corporate community leader offers insights and recommendations on the EDUCAUSE 2023 Top 10 IT Issues and the higher education community.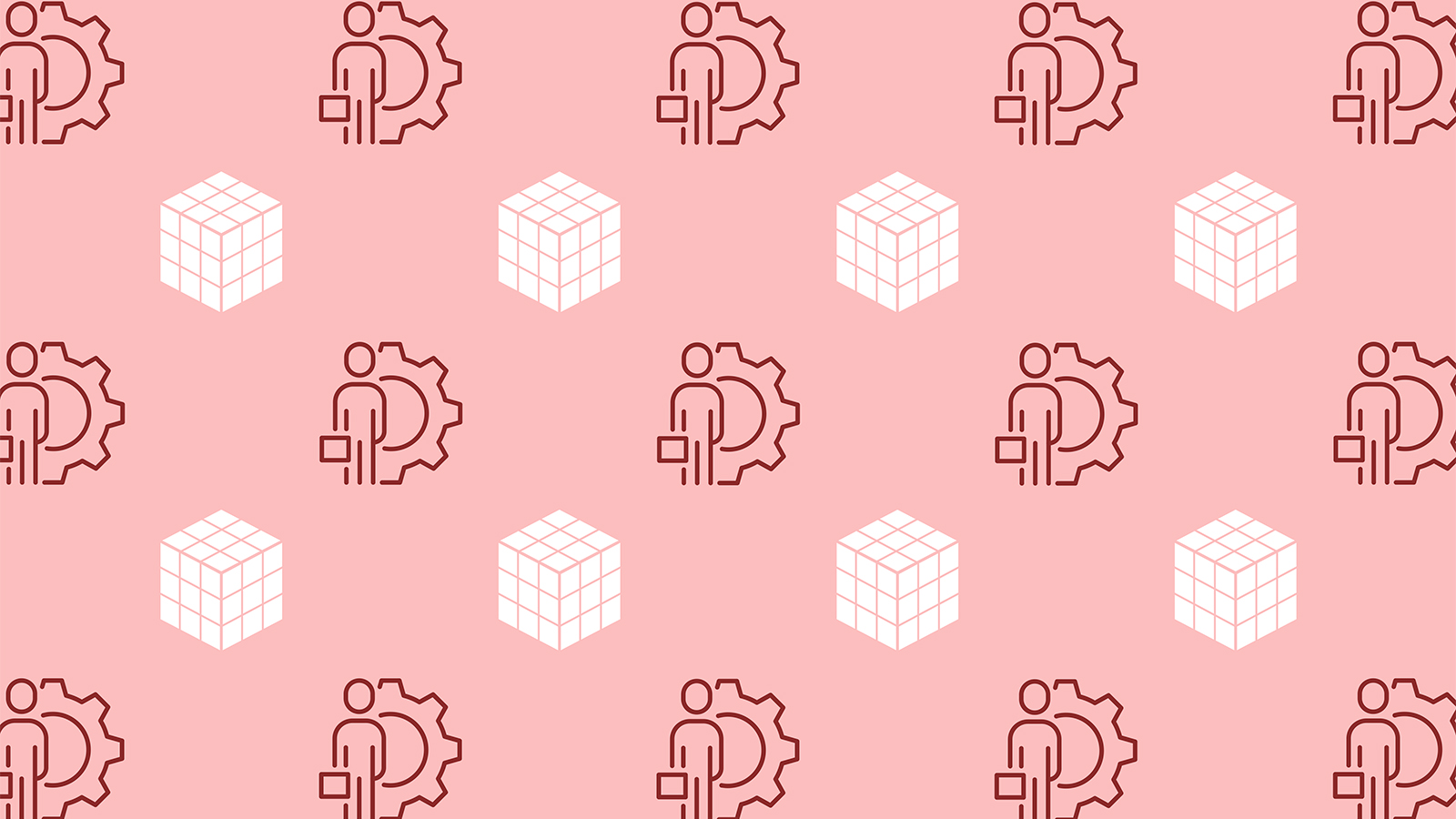 Which one or two of the EDUCAUSE 2023 Top 10 IT Issues will be most relevant to Jenzabar in the future, and why?
I see Issue #7, Moving from Data Insight to Data Action, as the most important issue because we're seeing a lot of institutional leaders starting to embrace the use of data and trying to gain insights from their data so that they can plan, predict, and take action to improve their colleges and universities.
One of the challenges with this issue is that customers perceive the effort involved in getting "over the hump" with analytics as equal to or exceeding the value that they're going to get from this effort. They know they need to take advantage of predictive analytics and use their data more effectively, because a lot of data is collected in higher education, but they don't know how to get there. When they hear words like analytics or even data governance, they struggle with seeing the value. But I think that in the next couple of years, our customers are going to be talking to us more and more about analytics and what we might have to offer in this area.
One of the things that is going to help us get over the hurdle of perceived effort and help us ensure deeper engagement with and adoption of data insights is an increasing focus on automation or hyper-automation through the use of artificial intelligence. As we use machine learning and other AI technologies to automate processes, we'll see improved operational efficiencies and data communications in departments and across campuses, which will lower those barriers to adoption and entice more higher education institutions and stakeholders to jump in.
This expanded use of artificial intelligence and machine learning in data and analytics will help improve the student experience as well, which ties into Issue #6, Expanding Enrollments and the Bottom Line. This is an issue that could be on the list every year and is always top of mind. We all know that enrollment drives tuition dollars and budgets and ripples across all the services that institutions offer their students. Jenzabar has been helping in this area in several ways. First, we've been focused on assisting customers as they analyze their data to assess their academic strengths. What courses and programs is the institution offering, and will those courses and programs lead to gainful employment for graduates down the road? Are those courses and programs profitable for the institution, or are they losing money? We can help institutional leaders answer those questions by showing them how to use dashboards and visualizations to understand and act on data related to cost, revenue, enrollment, and student demand.
There's a communication aspect to this, though, and Jenzabar released a product in 2021—Jenzabar Communications—as a cornerstone piece of the Jenzabar One platform, which provides native CRM capabilities across the entire set of modules and products that we offer. Our next steps in this area are tied to the data, and we want to start using AI and machine learning technologies to drive student communications. That technology exists today and continues to advance, but institutions and vendors need to embrace it. I think it's the SaaS offerings (e.g., SIS, ERP, and CRM), providing a rich set of technologies, that are going to be the key to a future of growth and stability for higher education institutions. These institutions need to find a good SaaS partner who can provide that one-stop platform to help them take advantage of machine learning, AI, and many other advanced technologies—which all come together to help create a smooth student experience.
What challenges are ahead for higher education in 2023?
We've been talking about the use of data and the use of technology, which are two of the hallmarks of a digitally transformed higher education institution. All of the new technologies out there—cloud, SaaS, AI, machine learning—start with the data. The insights can be very valuable, and the data can be highly actionable. However, being able to understand the value of data insights is the single biggest challenge that institutions are facing. This requires a shift in the institutional culture in order to be able to look at data as an asset and consider it as an important factor in the institutional operations and decision-making.
As I said earlier, many institutional leaders don't know how to get started in making that shift. We hear questions from our customers all the time: "What do I need?" "What about the integrity of my current data?" "Is it better to partner with the ERP vendor that I have, or is it better to go best-of-breed?" These are all excellent questions, and it's great that leaders are starting to think through these issues. Jenzabar has been trying very hard to be a trusted advisor to and partner for our institutions, and part of that partnership is helping our customers see the value of their data.
Jenzabar has data scientists and analysts who can help to implement our out-of-the-box data and analytics offerings. In addition, we have what we call "data as a service," or "DaaS," where we sit down with our customers and try to identify their needs and the questions they're trying to answer with their data. This is not just about selling them a service; it's about helping our customers see the value in their data. This goes back to Issue #7, Moving from Data Insight to Data Action. If you want to prepare yourself for the next level of automated action, you need to jump in now with data and data governance policies, and you need to prioritize those efforts at your institution.
What opportunities are ahead for higher education in 2023?
I was recently at a meeting where I heard a speaker say, "As much as I know everyone wants to just get back to normal after all we've been through, it would be a huge mistake to let this moment pass and not change." That struck me, and I understand that feeling of having been through something and wanting to go back to normal. But I think if higher education institutions, and Jenzabar as well, just go back to what we were before the COVID-19 pandemic and do things the way we've always done them because that's comfortable, we're missing an opportunity to get out of our box and grow.
I can tell you that at Jenzabar, we're not sitting back and waiting for normal to return. We're advancing, and we're replacing most, if not all, of our internal systems and processes to automate and communicate better with our customers. I think colleges and universities should embrace the new as well and move from "survive" to "advance." As we're getting past the pandemic, we are seeing some institutional leaders who are reflecting on what's next, where we're going, and how to get there. The pandemic created an opportunity for institutions to leverage technology and do things differently: to move online, to move into the cloud in a SaaS-type of environment, while still serving their student population.
Again, leveraging data is the key to all of this. Leaders need to create actionable plans that can take advantage of these opportunities for growth. And at the foundation of that work, a modern SaaS ERP will help to ensure successful, lasting digital transformation. My recommendation for campus leaders is to push beyond your comfort zone, ask challenging questions, and pursue growth and positive change to serve your students and your mission for the future.
How are the EDUCAUSE 2023 Top 10 IT Issues going to change the relationship between Jenzabar and the higher education community in the future?
This question is very near and dear to my heart. I think Jenzabar—and all of our friends in the higher education space in which we both compete and work together—need to do a better job of communicating the value and growth that can be experienced with real digital transformation. We need to start helping our clients see the path to getting into a SaaS environment in which we can deploy new technologies more quickly and allow institutions to be more nimble, adaptive, and able to move forward to achieve their goals. We need to help our customers see the value of using data and data governance, to benefit from the data they're collecting for insights and automation.
Helping institutional leaders "see" the value of being in a SaaS environment also helps vendors provide better service and support, so this is really a win-win for everyone. We can't just sell our customers a product. That's not going to work. We have to help them see from point A to point B. At Jenzabar, we believe and hope that we're not only a vendor serving higher education but also a partner. We don't want to only be selling stuff; we want to partner with our customers and see their success.
Our goal is to understand the challenges facing higher education institutions and to work together to solve those challenges, even if doing so doesn't align with one of our products. I talk with customers every single day, and I tell them, "If our product doesn't do what you want or need, please be successful with some other product." Because that's how partners talk. At Jenzabar, we work to be a trusted partner and advisor for our customers, to help them think strategically and be successful in the future.
---
Les Zimmerman is Vice President of Product Development for Jenzabar.