A corporate community leader offers insights and recommendations on the EDUCAUSE 2022 Top 10 IT Issues and the higher education community.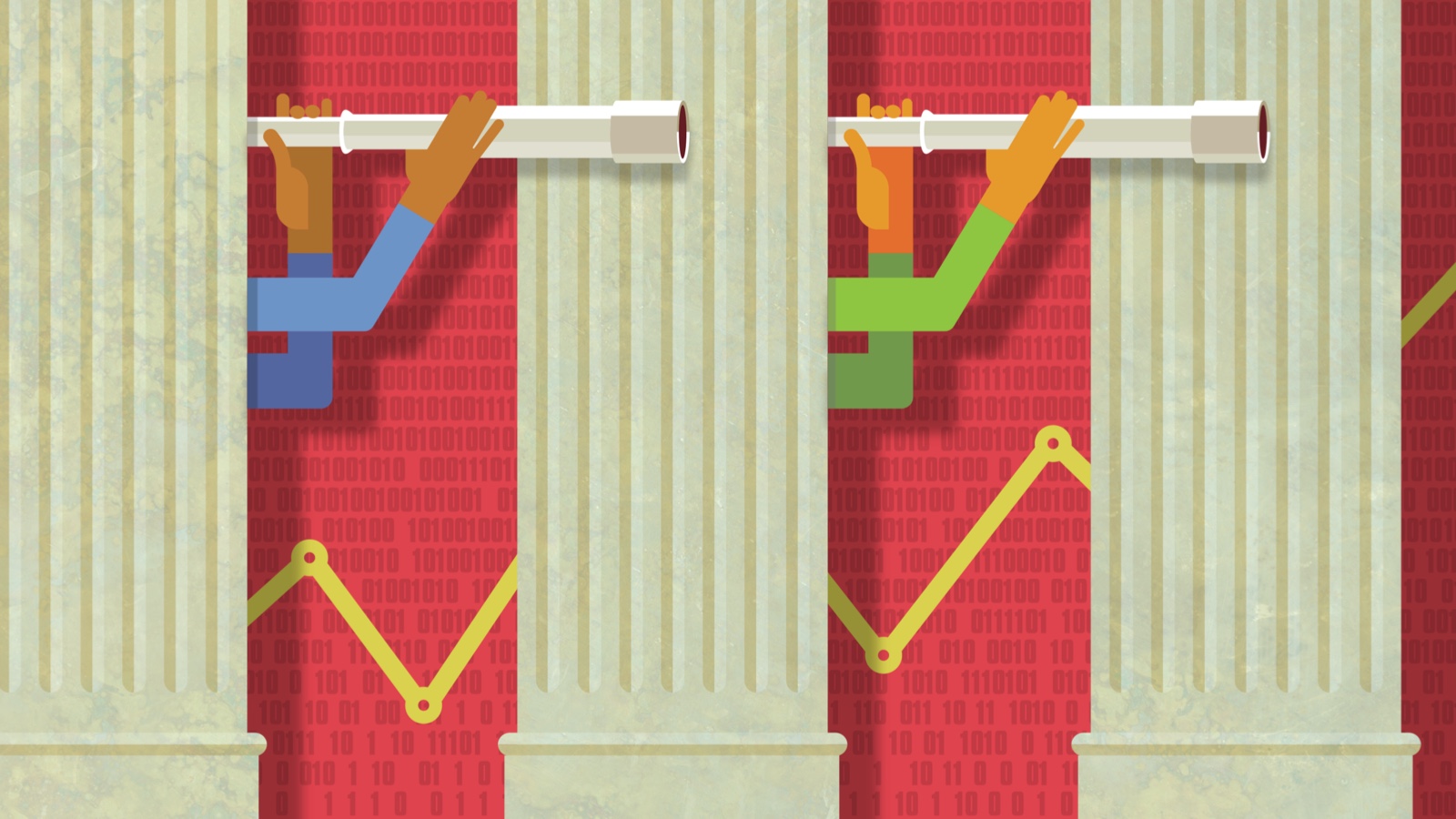 Which one or two of the EDUCAUSE 2022 Top 10 IT issues do you feel will be most relevant to Microsoft in the future and why?
One of the things we're seeing is a rethinking of the ways in which education can be served to students. That includes not just an embrace of remote or hybrid learning but also an optimization of how we can extend the boundaries of learning and really rethink the ways in which we can engage students. This rethinking connects to Issue #4, Learning from COVID-19 to Build a Better Future, focused on digitizing our uses of data and improving our technology infrastructure to build better remote learning experiences for students.
Issue #8, Weathering the Shift to the Cloud, is very important as well, with so many systems and functions shifting to the cloud. All these technology solutions—both the improved use of data and the preparation for improved hybrid and remote learning—will require better optimization of cloud technologies. That's something Microsoft has been bolstering over the last few years, to deal with not only the increased capacity but also the increased integration that's required across our platform, including integrations with learning management systems, student information systems, and content providers to bring one platform together. Those integrations will help institutions with their optimization of data and AI and will fully harness those data for decision-making.
Issue #10, Radical Creativity, is the other one we're very focused on at Microsoft, thinking creatively about career pathways and helping students prepare for the future. We're seeing a shift in what students expect from their institutions—a move from more of the experiential value of being on campus to a focus on the role of education as a path to employment and job-readiness. Institutions will increasingly need to both reflect new industry skills and demonstrate students' preparation for employability.
Microsoft is advancing work in this area in a few ways. We've been working with our enterprise customers around the world—businesses that use and rely on Microsoft technology—to bring industry insights and innovations to campuses and give students experiential learning opportunities and insights into jobs across various fields and companies. As one example, we're working with several different automotive companies to host an autonomous driving challenge at the Indianapolis Motor Speedway. Forty teams of college and university students will be building their own autonomous vehicles and racing them against one another, learning to apply skills in areas like computer vision AI and spatial testing. Microsoft will be helping to provide the autonomous vehicle software and cloud capabilities, and Microsoft researchers and automotive divisions will be serving as coaches and mentors for the students.
We're also working with data, harnessing the hundreds of millions of profiles in LinkedIn to create pathways to students right inside of institutions. We recently launched a product called Career Coach, which provides LinkedIn data insights that can be brought into a campus system via Microsoft Teams, so that institutions can give students guidance not only on what courses to select but also on available campus digital resources for aligning to specific careers and learning pathways. Institutions need this kind of relevant data and connection to jobs in order to help foster the creativity and skills students will require in the future.
What challenges are in store for higher education next year?
Traditional mindsets about higher education are going to have to change. We're already seeing the desire to return to "normal" as quickly as possible and to move away from some of the great things we've learned during this disruption and transition. How have faculty become more mindful about their own instruction, for example, and deepened their connection with students through the pandemic? There are so many things we can take forward and make a standard part of higher education in the future if we embrace a growth mindset rather than a more traditional mindset.
We also need to figure out how to unbundle learning so that it is much more personal and flexible for learners. Institutional leaders will be challenged to think more about the value of their institutions to the nontraditional learner and specifically to learners within industries. As jobs and companies need to be reskilled in the future, institutions are going to see increased demand for creating relevant skills pathways for adult workers, as well as for creating more flexible options for degrees, certifications, and learning pathways across various career stages. And with the digital opportunities we've experienced through the pandemic, we're no longer bound to lecture- or classroom-based models of education. We can start to rethink the ways we deliver learning and the impact that colleges and universities can have across the educational and professional continuum.
Finally, our data systems need to be better optimized. There are more "data puddles" than there are "data lakes" at many institutions, and we're still operating with this academic notion of letting individual departments choose their own best-of-breed solutions. In a world without cloud technologies and AI capabilities, this approach may have made sense. But now, with the increasing ability to aggregate data for efficiency, safety, security, cost, and the power of AI, data can inform us in much broader ways across a wider network of campus stakeholders. This will need to be a priority area for institutions over the next few years as they come under greater financial pressure and see greater expectations from faculty and students about the quality of their experiences at the institution.
What opportunities are there for higher education next year?
With more options for learners and more employment pathways that don't necessarily align to the traditional pathways that have existed for many years, there is a big opportunity for higher education. As the economy changes, and as industries shift from manufacturing to more advanced skills- and digital-based modes of working, we're going to need to harness and funnel that talent through a college/university degree. While industry testing and certifications will continue to be an option for students, we'll want to build in the broader and more advanced skills that come from a higher education diploma. Students will need to develop their capacity as leaders, collaborators, and communicators, so the world is going to need—now more than ever before—what higher education provides.
We've learned a lot of lessons through the pandemic, and there's an opportunity now for institutional leaders to be more active and responsive in listening to what's happening in the classroom. We've heard a lot over the past eighteen months about students' mindset and experiences when engaging in remote learning, and at Microsoft we've been working to add features in Teams based on what we've been hearing. We added a feature called Together Mode, for example, which effectively removes the separation between participants in a video call and places them in a common visual field like a virtual classroom auditorium and allows faculty to see their students all together. This enables faculty to get a sense of how students are participating within the same space, and it has helped create a more natural feeling of connection between the participants. We also have an opportunity to think about and be proactive on students' mental wellness, so we added a Reflect tool that allows faculty to ask students how they're feeling, track those responses over time, and generate insights on students' wellbeing.
Finally, we have an opportunity over the next year to improve the ways in which we work across vendors. We're working closely with Instructure on Canvas optimization within Office 365 and Teams, for example, ensuring that we have LTI connectors in Microsoft Learn for institutions to take courseware and other materials from our supply of technology courses and bring them directly into their environment through the LTI integration.
How are the EDUCAUSE Top 10 IT Issues going to change the relationship between Microsoft and the higher education community in the future?
For me, this starts with the mission of higher education rather than with one specific initiative or one specific thing institutions have or need. We're committed to helping institutions with their core mission, and we're committed to supporting higher education opportunities that will fuel what we think is a shared future to change the world through the work that's happening on campuses. Microsoft has a tremendous dependency on institutions to fuel industry, to fuel economies, and to help the companies we serve get access to the talent needed to lead their futures. So we are mission aligned with higher education, first and foremost.
Beyond that, Microsoft is positioned to support higher education as leaders look at technology more holistically across the institution. There was a time in the not-so-distant past when technology was just a component of the campus. It was something that was used for connectivity, maybe lightly used in classrooms by students. But the pandemic has made the role of digital experiences core to learning, and it has created an opportunity to rethink technology for the institution more holistically. We have the breadth of products at Microsoft to support this rethinking, and we have opportunities for integrating third-party products, whether that is by using Microsoft Teams on a Chromebook, using G Suite on a Windows device, or using Azure with an Amazon-backed infrastructure. With those capabilities for creating an end-to-end experience, we think we can add value to institutions as they embrace this more holistic journey.
Finally, the role of IT professionals has expanded, and they're going to be challenged to manage new expectations and technology environments against a budget. It's easy to feel overwhelmed in that position. I talk to many college and university leaders who are struggling with budgets, with the pace of change, and with all the new complexities they have to address. But we also recognize that the opportunity to transform learning for the next century is upon us now, and we're putting the foundations in place for real change going forward. Institutions should be embracing that, not fearing or backing away from it. If we can nurture that mindset within higher education, the opportunities for innovation will flourish.
---
Paige Johnson is Vice President, Education Marketing, for Microsoft.