Alternative postsecondary education providers are becoming a significant part of the U.S. higher education ecosystem. Creating a map of the ecosystem and establishing a taxonomy can help traditional colleges and universities make informed choices about how to work with these providers.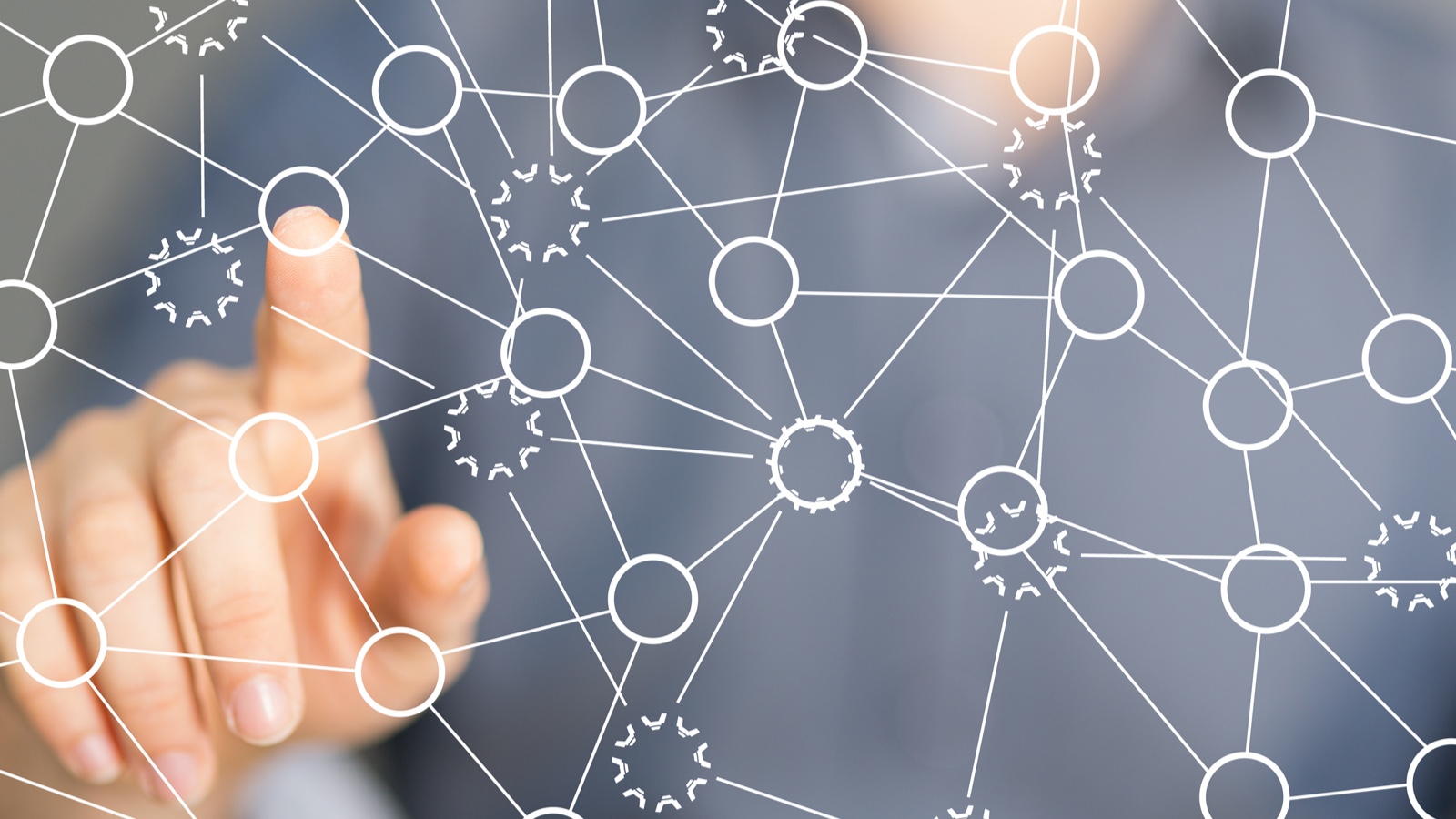 The original version of this article was published in the American Council on Education blog Higher Education Today on March 22, 2023.
For the past three centuries, slowness has been a feature of U.S. higher education. The deliberate pace of knowledge generation, the time-consuming process of peer review, and the glacial rate at which new knowledge is integrated into the curriculum all reflect a respect for truth over expediency.
But over the last two decades, U.S. colleges and universities have begun to encounter unprecedented challenges that demand significantly greater speed and agility. Rising costs and the need to expand access and align credentials with labor market value require swift action. What's more, learners, parents, and policymakers expect it.
The inability of traditional postsecondary institutions to rapidly adapt to these challenges is one reason for the explosive growth of alternative providers. Playing differentiated and often collaborative roles respective to colleges and universities, alternative providers are becoming a significant—if not yet indispensable—part of the U.S. higher education ecosystem. Their presence is poised to grow, making it essential to create a map of the ecosystem and establish a taxonomy that helps colleges and universities make informed choices about how to work with them.
The Promise and Pitfalls of the Alternative Provider Ecosystem
Between online program management, massive open online courses, boot camps, and apprenticeship providers, alternative providers vary immensely.Footnote1 To understand what they have in common, we can start with a standard definition of an alternative provider: an organization that is not a public or private institution of higher education and that delivers postsecondary content or provides skills training that connects learners to the labor market, either independently or in partnership with colleges and universities. Alternative providers offer shorter credential pathways compared with traditional colleges and universities, along with lower cost, greater flexibility, workforce-relevant programs, and streamlined connections to employers.
Partnership with alternative providers can provide numerous benefits for higher education institutions. For example, Coursera acts as a marketplace for institutions to deliver their courses and content. StraighterLine markets and delivers general education courses, leading to new transfer enrollments. Riipen helps colleges and universities align experiential learning opportunities with courses and curricula. And the American Council on Education (ACE) is partnering with business leaders and labor unions via apprenticeship programs to build apprenticeship pathways to higher education credentials.Footnote2 If designed effectively, these partnerships can reduce the strain on institutions and help to alleviate stressors on the higher education system.
But alternative providers can also present potential risks to the institutions that partner with them.Footnote3 The sector lacks robust, widely recognized, and trusted organizations to regulate and accredit alternative providers. The ongoing lack of transparency increases uncertainty for learners, who aren't able to validate the claims of alternative providers and make informed enrollment decisions. The dearth of external accountability may even enable predatory or fraudulent behavior.
The absence is not for a lack of effort. Numerous organizations and consortia have worked to understand alternative providers and develop quality assurance frameworks, including ACE, the Council for Higher Education Accreditation, the Distance Education Accrediting Commission, and the Online Learning Consortium. None of these efforts have been able to provide true accountability nor incentivize quality and excellence.
The Need for a Taxonomy of Alternative Providers
A critical first step for developing credible quality assurance mechanisms for alternative providers is to create a taxonomy of the ecosystem of these providers, similar to what is used in the physical sciences. Defining the mission, outcomes, costs, and other features will help institutions, learners, and employers understand how to assess relative value and quality. By representing and controlling for providers' differences, a taxonomy will enable comparative research, sanction policymakers and regulators to make more effective decisions, and allow colleges and universities to carry out informed strategic planning.
The Educational Quality through Innovative Partnerships (EQUIP) program, launched by the U.S. Department of Education (ED) in 2015, demonstrated the need for a taxonomy of alternative providers. EQUIP piloted eight partnerships between alternative providers and institutions of higher education to test quality assurance processes and to determine whether students who use them should have access to federal financial aid. From the outset, the diversity of alternative providers in the EQUIP program created challenges. ED elected for each partnership to be overseen by a different evaluator to accommodate this diversity, but it did so without common baseline standards to evaluate each partnership.
Ultimately, EQUIP resulted in the approval of only two quality assurance evaluator models. This outcome demonstrated the fundamental dilemma posed by the lack of a taxonomy. Without effective quality assurance evaluators, federal and state regulators lack a coherent framework for making decisions around alternative providers—but the diversity, complexity, and scope of innovation among alternative providers lead to regulators' unwillingness to grant evaluators the authority to evaluate.
Although some deemed EQUIP to be a failure, it is more accurate to say that the program was ahead of its time.
Establishing Parameters for an Effective Taxonomy of Alternative Providers
A starting point for making sense of the space might be to think of different providers on a continuum of how deeply they engage with traditional colleges and universities. Some alternative providers are fully interdependent with institutions of higher education, and others work directly with learners or employers without engaging with institutions at all. Still others pursue supplementary business activities while they work with an institution. Alternative providers could be described across other dimensions, such as the characteristics of learners the provider aims to serve (e.g., the level of educational attainment), what subjects or disciplines the provider covers, and what delivery modalities the provider uses, such as in person, fully online, or hybrid.
The development of a taxonomy for alternative providers must be flexible enough to accommodate the dynamism and rapid change within the sector. And the scope of the taxonomy must be narrow enough to characterize specific types and subtypes of providers. Additionally, because alternative providers are continuously evolving their approaches and business models, the taxonomy may need to be updated frequently.
Above all, the taxonomy regime must be usable and intelligible for higher education stakeholders. While a taxonomy alone will not provide guardrails for quality and excellence, it can support the decision-making processes of policymakers at both the federal and the state level, of college and university leaders who are looking to navigate partnerships with alternative providers, and of researchers who are attempting to assess the impact of these new providers on traditional institutions and the higher education system.
Leveraging an Alternative Provider Taxonomy to Strengthen Higher Education
The greatest potential for impact of an alternative provider taxonomy lies in effective quality assurance. A framework that captures the diversity of alternative providers will allow evaluations that benefit institutional partners, protect learners, and enable effective policymaking. Key areas might include quality of student support, market relevance of curriculum, connectivity to employers, and employment outcomes of graduates.
Traditional colleges and universities have much work to do to improve outcomes for learners and support other goals around equity, economic mobility, and various social goals. Drafting an effective taxonomy will allow the emergence of an organic and robust quality assurance regime that complements the dynamism of the alternative provider ecosystem. In the decades to come, alternative providers will come alongside traditional colleges and universities to create an expanded postsecondary education ecosystem that serves the needs of millions of learners and a more resilient, adaptable higher education sector that meets the needs of society and the economy.
Notes
HolonIQ, 2021 Global Learning Landscape, website (n.d.), accessed April 7, 2023.

Jump back to footnote 1 in the text.

"ACE Pilot Program Helps Apprentices Turn Their Training into College Credit," August 23, 2021.

Jump back to footnote 2 in the text.

Trace Urdan, "Beyond the Noise: The Rise of Alternative Credentials," Tyton Partners, December 8, 2020.

Jump back to footnote 3 in the text.
---
Louis Soares is Chief Learning and Innovation Officer at the American Council on Education (ACE).