During the COVID-19 pandemic, new modes of teaching took hold, and new instructional tools rose to prominence. The "Changed by Our Journey" series of articles will highlight innovative instructors who pulled from their early pandemic teaching experiences to enrich their current teaching practices.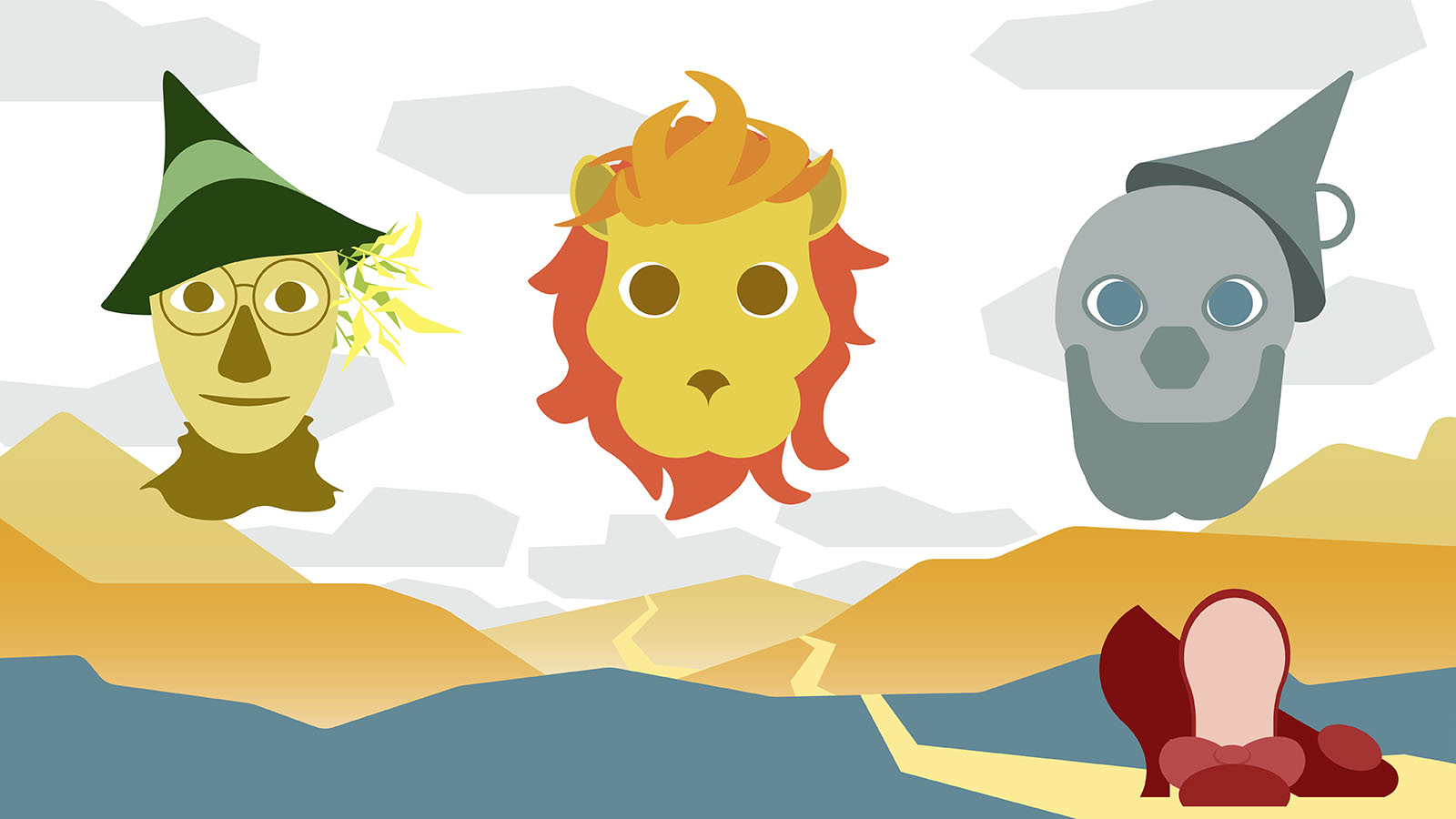 "Toto, I've a feeling we're not in Kansas anymore."
In March 2020, at the start of the COVID-19 pandemic, higher education faculty and students lost their bearings. In a matter of days, colleges and universities found themselves in a foreign, remote landscape. New modes of teaching took hold. New instructional tools rose to prominence.
By 2021, five teaching enhancements were working their magic on remote teaching and learning: collaborative technologies, student experts, back channels, breakout rooms, and supplemental recordings.Footnote1 As a team of teaching and learning professionals at Penn State, we wanted to understand what our faculty were doing to implement these tools successfully.
We hosted many professional development workshops and had numerous conversations with faculty at the Penn State University Park campus and several surrounding campuses between spring 2020 and fall 2021. Through these interactions, we identified faculty members who said (1) that their students actively used the tools that had risen to prominence and (2) that their students remained engaged on most days (we appreciated their honesty). We viewed these instructors as successful based on their active use of instructional tools and the student participation that ensued. We invited these faculty members to engage in individual Zoom conversations with us. During the 2021–2022 academic year, we followed up with several instructors and explored how they applied the lessons they had learned to the new normal.
This article summarizes the results of our conversations with faculty during the 2020–2021 academic year. Future articles in this multipart series will take an in-depth look at how innovative instructors pulled from their early pandemic experiences to enrich their teaching practices when they returned to physical classrooms.
Early Pandemic Teaching Success: Engaging Students
We asked business, education, information sciences, and psychology faculty how they adjusted their teaching practices during the pandemic. We learned that instructors who experienced success early in the pandemic focused on engaging students.
The concept of student engagement in higher education has existed for about eighty years.Footnote2 George Kuh, founding director and co-principal investigator at the National Institute for Learning Outcomes Assessment, defined student engagement as students' "quality of effort and involvement in productive learning activities." Faculty most often identify with one element of student engagement: active learning within academic courses. They know from practice what research confirms: active learning positively impacts student performance.Footnote3
The faculty we spoke with said they engaged their students in the following ways:
Connecting with students and connecting students with each other
Inviting all students to participate in active learning
Orchestrating interactive lessons from class period to class period
Facilitating learner responses in whole class settings
Successful remote synchronous instructors discovered that once students were engaged, learning followed.
Connecting with One Another
The faculty we spoke with said they set aside time at the outset of the class period to make personal connections. Some instructors asked students to recommend music to play as students logged in at the beginning of class. Other instructors projected a number line with values from one to ten and asked students to mark their spot on the scale in response to the question of the day (for example, "How courageous do you feel about engaging in learning with your peers today?"). These activities engendered personal connections among students and between the students and the instructor.Footnote4
Inviting Active Learning through Multiple Channels
Because technology access differed from student to student, and due to privacy concerns, faculty members at Penn State (and many other institutions) were instructed not to require webcams during class.Footnote5 Several mused, "Who thought there would be a day when we longed for eye rolls and groans?" Some instructors looked for alternate ways for students to participate in learning during class, with the additional goal of making such participation feasible and desirable for all students. Some included invitations for active learning in their revised syllabi and suggested ways that students could participate without video (see figure 1).
Other faculty members participated in chat with their students or asked their assistants to do so, making chat a viable form of communication during class.Footnote6 Identifying various ways to participate—and valuing each one—effectively prompted students to engage regardless of the technology they were using. Some instructors continued experimenting with alternate forms of communication when they returned to teaching in physical classrooms. What better way to engage all learners than to provide a variety of options for expression?Footnote7
Figure 1. Example Syllabus Statement to Encourage Student Engagement
Syllabus
Our course will work best when we all do our part to create a sense of community by engaging with each other. One option for engaging with each other is to turn on your webcam. This will help people get to know names and faces and will also assist with reading nonverbal cues. While this is one method of engaging, it is not the only way to engage in our course.
Being active in chat, voicing your thoughts in breakout rooms, and commenting in online discussion activities are all good ways to connect. If you are not going to use your webcam on a regular basis, I encourage you to update your profile in the learning management system by adding a photo, avatar, or some other graphic to personalize your virtual presence in the course.
If we all make an effort, our individual and collective experiences in the course will be better for it.
Orchestrating Interactive Lesson Plans
Instructors who were successful at engaging students orchestrated interactive lessons with active learningFootnote8 that stretched across multiple class periods. Most adopted a predictable cadence to establish familiarity. Instructors with more experience experimented with ways to vary the routine to avoid the participation dips that happen when a class falls into a rut.
The common thread across all our conversations with faculty was that something other than the instructor's explanation should occur during the fifty-minute to seventy-five-minute class. Most faculty told us they used breakout rooms for small group activities. Some used collaborative documents where small groups could contribute thoughts from their discussions. A few faculty said they put the onus on students to submit weekly discussion questions for the class. Upon returning to physical classrooms, these interactive lessons have replaced the full-blown lectures used before the pandemic.
Facilitating Learner Responses
Coaching students to speak or acknowledge understanding is tricky enough in a regular classroom. How did instructors accomplish this feat when teaching remotely with limited webcam use?
One instructor told us that she made a deal with her students. She explained to her students that when at least a few of them turned on their webcams during each class, she could teach in a more engaging style for everyone because she would have some verbal and non-verbal feedback. During each class, she committed to asking students to discern whether they were "up" for turning on their video.
Another instructor told us that he called on students by name. When asked whether this put students on edge, he replied that these interactions were more conversational than question-and-answer and were usually centered on topics to which students were sure to have a response.
Points of Distinction
While many instructors were masters of engagement before the pandemic, not all of them fared so well during the pandemic. In fact, some instructors who were successful before the pandemic and tried to engage students during the pandemic using the strategies described above did not sustain engagement. What made the difference? Faculty who successfully engaged students during the pandemic did so by adapting their thinking, mustering courage, and putting their heart into teaching.
Adapting Thinking
Instructors who successfully engaged students early in the pandemic used common tools in new ways and found new tools for common teaching practices. Particularly interesting adaptations included the novel use of peer experts and the routine use of supplemental recordings.
Many of the faculty members we spoke with told us that before the pandemic, they employed undergraduate students as expert peers—classroom assistants who would monitor in-person learning activities and hold office hours to help coach their fellow students on difficult topics. After the pivot to remote teaching, these instructors assigned new responsibilities to their assistants.
Encouraging online participation by posing questions in back channels like Zoom chat
Troubleshooting connectivity issues for students participating from off-campus locations
Problem-solving technology issues with virtual labs and other course materials
While the assistants had been hired for one reason, adaptive thinkers worked with their assistants to devise other ways that expert peers could help.
The record button became a staple for successful instructors. They realized that recordings extend learning spaces beyond virtual classrooms. Not only could students use the recordings to view classes they missed due to illness, but they could also use the recordings to review challenging concepts when studying. Students who speak English as a second language (ESL) could revisit words and ideas that had been spoken too quickly for comprehension. When faculty used the chaptering features in video recordings, learners could find the exact segment of a class that had caused them the most confusion.
In short, students reaped many benefits in courses taught by faculty members who used adaptive thinking skills.
Mustering Courage
All instructors who taught during the pandemic persisted amid adversity. In the face of uncharted territory, teaching in the spring of 2020 (and the two years that followed) required courage that many never thought would be necessary.
Successful college and university instructors mustered even more courage in their commitment to continual improvement. They trusted in experimentation for the sake of learning and understood that bringing students into the experiment—whether successful or not—would ultimately yield positive outcomes.
At the outset of the pandemic, some instructors didn't fully understand the new technologies they were using. In one team-taught course, for example, the instructors committed to using breakout rooms. These two instructors experienced their share of pain points as they attempted to put students—and themselves—into virtual breakout groups. Rather than give up, they made light of the situation, sharing their own experiences of being "lost in cyberspace" during the course.
Whereas many would be nervous about continuing to use technology tools after an unsuccessful deployment, this pair of instructors talked about the experience with their students, acknowledging everyone's shared experience. They modeled how to muster courage and carry on without explicitly framing it as a teachable moment.
Another successful instructor made video recordings of her lecture material each week so that all students could access the content regardless of their time zone or whether they were sick or healthy. She then scheduled interactive lecture screenings during the normal class meeting time and courageously watched her teaching videos with her students. Both she and her students commented on concepts that were explained well and those that needed additional examples and elaboration.
Her willingness to watch her videos with her students is notable not only because of the courage it takes to watch oneself on video—along with sixty-plus viewers—but also because of the vulnerability she showed in critiquing the video as she viewed it with her students. She encouraged students to question the presentation of the material and asked them for suggestions that might make the content more understandable.
Successful instructors modeled resilience. They took courageous steps to experiment with different ways of engaging learners and didn't allow setbacks to keep them from trying again.
Putting Heart into Teaching
Instructors who taught during the initial semesters of the coronavirus pandemic embraced trauma-informed pedagogy and responded to pervasive heartache and distress by engaging with students in intentionally validating ways.Footnote9 They acknowledged what was on students' minds, set aside their egos, and put their hearts into teaching.
Several instructors established a beginning-of-class routine to facilitate personal, "feel-good" connections. Since many students turned to their furry companions to find solace and joy and alleviate stress during the pandemic, some instructors created collaborative documents into which students could add photos of their beloved pets or favorite stuffed animals. A few instructors contributed their pet photos as well. They then devoted the first few minutes of class to scrolling through new images, asking students if they would like to share the story behind some of the more endearing pictures. This activity offered a brief respite from the underlying heartache and anxiety that many students were facing.
The instructor who recorded her lectures and watched them with her students put her heart into teaching in a different way. She altered the power dynamic by stepping out from behind the virtual podium and joining her students in the chat to comment on the recorded lecture. She communicated with students as a co-participant. Her tone was informal and welcoming. This use of technology made her more approachable and accessible to students. She noted that students were more willing to share experiences and interests with her and with each other than they had been in her face-to-face courses.
Sad and negative emotions can undermine learning. By practicing empathy and acknowledging students' feelings, providing time to share joy, and connecting with students as one human being to another, successful instructors created a brave and welcoming space for learning.Footnote10
These tactics are not limited to remote synchronous teaching modes.
There's No Place Like Home
Faculty have returned to their physical classrooms with new lessons filed in their brains, battle stories emblazed on their arms, and personal narratives tucked deep in their hearts. But even though faculty have "returned to Kansas," that doesn't mean their teaching and learning practices have returned to their pre-pandemic state. Everyone who is dedicated to promoting teaching and learning at colleges and universities should reflect on the lessons they learned during the pandemic and decide what to implement going forward. The following questions are designed to help facilitate this reflection.
Adaptive thinking helps students from different locations engage with one another and has the potential to deepen students' engagement with the content.
How might instructors leverage adaptive thinking to reach specific student populations?
How might learning designers foster flexible structures for adaptive thinking when designing courses with faculty?
How might administrators capitalize on instructors' adaptive thinking to meet students' desire for broadened course mode offerings?
Mustering courage makes instructors vulnerable. During the pandemic, that vulnerability helped instructors find ways to connect with students.
In what ways might instructors draw on previous courageous choices to bolster continued courage to teach and reach students?
How might learning designers help build instructors' courage to experiment when designing courses with them?
How might administrators schedule teaching assignments for formative iterations, interpret teaching evaluations when instructors experiment, and support teaching innovations?
Instructors who put their heart into their teaching during the pandemic listened and responded to their students, encouraged them, and engaged with them.
In what ways might instructors draw on best practices from trauma-informed pedagogy to offer compassion to students who are struggling?
How might learning designers address the importance of faculty connections with students when they discuss course activities with instructors?
How might administrators support instructors when they discover a student's need for services beyond the scope of a course?
Using adaptive thinking, courage, and heart in course design and teaching can enhance all efforts to engage students. We applaud our colleagues who taught from 2020–2022 and thank everyone who shared their successes and failures with us. Your stories will inform future teaching practices.
Notes
---
Lisa Lenze is Director of Teaching, Learning, and Assessment in the College of Information Sciences and Technology at The Pennsylvania State University.
Chris Gamrat is an Assistant Teaching Professor in the College of Information Sciences and Technology at The Pennsylvania State University.
Ed Glantz is a Teaching Professor in the College of Information Sciences and Technology at The Pennsylvania State University