Attending the EDUCAUSE Annual Conference provided two students in the UTS Bold Careers Program at UTSA the opportunity to give a presentation and to network with technology professionals.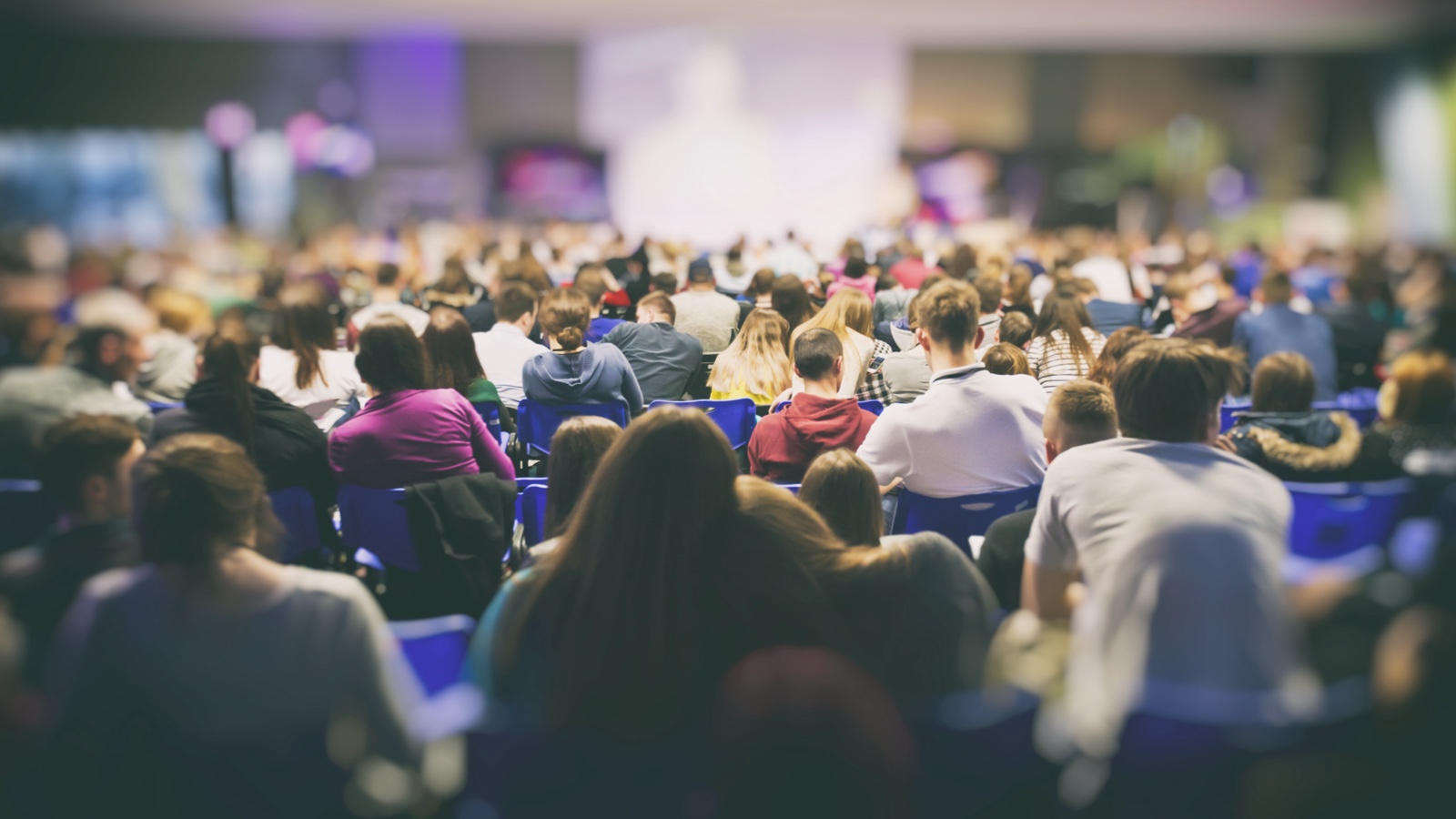 Most college students don't get the opportunity to present in front of an international audience with thousands of attendees. That was not the case for Clowey Adams and Hillary Jean-Baptiste, two participants in the UTS Bold Careers Program at the University of Texas at San Antonio (UTSA) who presented in October 2022 at the EDUCAUSE Annual Conference in Denver, Colorado (see figure 1). While the experience may be daunting for some, Jean-Baptiste had some help from the Professional Pipeline Student Scholarship. She said, "The Professional Pipeline Scholarship helped prepare me and give me confidence while presenting." Vanessa Kenon, associate vice president for technology compliance and community engagement at UTSA, represents the university at the EDUCAUSE Annual Conference. She agreed that the UTS Bold Careers Program gives students opportunities to develop skills in these areas, saying, "Presentation skills and the ability to network and feel comfortable networking and speaking with IT executives at a very high level has proven amazing for these students."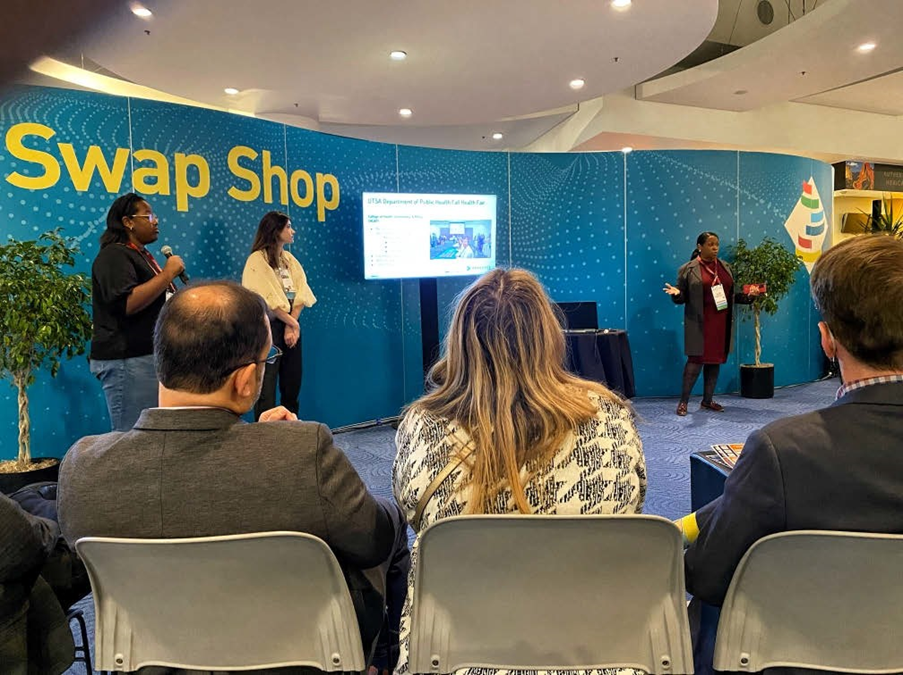 The Professional Pipeline Student Scholarship is a scholarship distributed by EDUCAUSE that brings diversity and inclusion to fields that have lower representation of women and minorities, such as the technology industry. Kenon underlined the role that the scholarship plays in fostering inclusion in the technology industry, saying, "The EDUCAUSE Professional Pipeline Student Scholarship program provides a wonderful opportunity for students who maybe would not even think about the technology industry to spend time with technology leaders, many of whom represent multiple areas of diversity." By having an opportunity to present in front of executives and representatives from across the continent, Adams and Jean-Baptists had the chance to network with leaders from across the industry.
The EDUCAUSE Annual Conference was a valuable experience for Jean-Baptiste and Adams, who said, "Going to the EDUCAUSE Annual Conference was a unique opportunity to have as a university student. I was able to network with people from large companies such as Carahsoft, Google, and Adobe but also smaller ones." The networking aspect was very important for the students, who participated in these conferences because it gives them opportunities to meet with companies from across the world (see figure 2). Adams said, "Being able to build these connections with people in the technology industry allowed me to polish up that skill and learn about startups I could apply to when I graduate in December." Kenon enjoys seeing the students take the lead in networking. She said, "Compliments from university executives from across the country on meeting with our students, and watching them network at many of the presentation sessions and hosted events, has been just amazing. People are often just surprised they are students, and this says a lot about the UTSA Technology Solutions Bold Careers Program."

The benefits of the EDUCAUSE Annual Conference extend well past networking and job searching. Perla Garcia, an alum of UTSA and a former technology specialist, spoke highly of her time in the Pipeline Program. She emphasized the applicability of the skills learned, saying, "Having the opportunity to attend EDUCAUSE as an undergraduate taught me valuable presentation, listening, and public-speaking skills. In my current role [as a business developer], I have found these skills useful every day." These skills are in high demand, and sometimes executives can't wait to hire and work with students who have such skills. "I often tell executives, 'You can't hire my students until they graduate,' and we have a great laugh," said Kenon.
Jean-Baptiste, Adams, Garcia, and the other students in UTSA's Bold Careers Program would not have been able to have the amazing opportunity of presenting and networking at the EDUCAUSE Annual Conference without the Professional Pipeline Student Scholarship. Through EDUCAUSE, this scholarship, which is sponsored by Moran Technology Consulting, is intended to diversify professional industries with people who suffer from chronic and systemic underrepresentation, including people of color and those affected by poverty. Through this EDUCAUSE scholarship, students like Jean-Baptiste, Adams, Garcia can attend events including the EDUCAUSE Annual Conference and show dozens of companies, large and small, that they are smart, capable, and determined. Creating these opportunities for people who are underrepresented is important to empower future generations and create an age of openness and inclusivity in technology and academic industries.
---
John Hamlet is a Technology Specialist at the University of Texas at San Antonio.
Annu Paavani Chemata Venkata is a Technology Specialist at the University of Texas at San Antonio.