Adding artificial intelligence to virtual reality provides nursing students with realistic, immersive learning experiences that prepare them to treat patients from diverse backgrounds.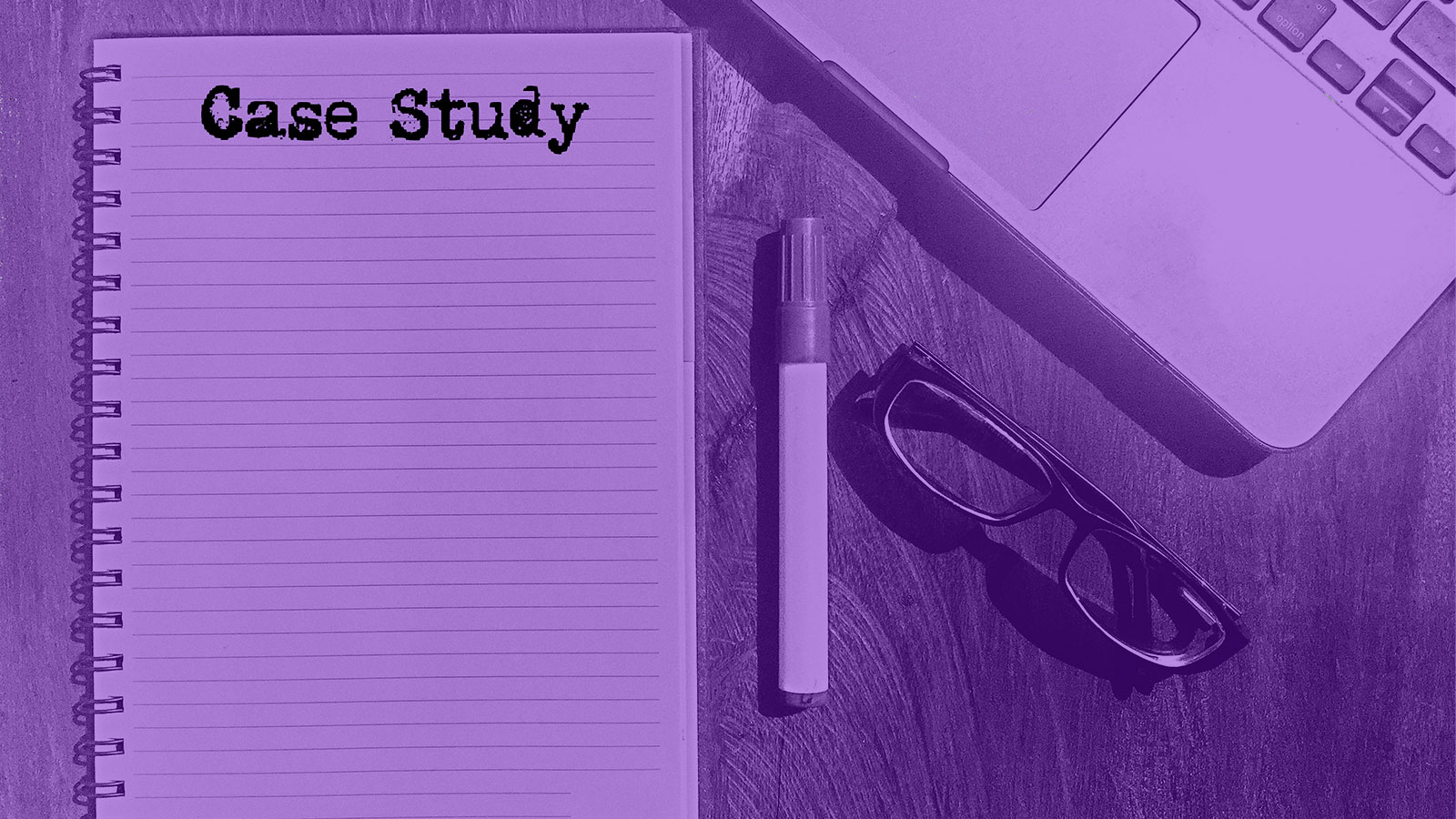 Purdue University Global is a public, nonprofit university whose academic programs are geared toward career goals in fields such as health sciences, business, criminal justice, information technology, and nursing. Formed in 2018 from the acquisition of Kaplan University, Purdue University Global enrolls more than 30,000 students, more than half of whom are over the age of 30 and have families. Most of the institution's courses are taught online, and institutional leaders are committed to providing a personalized learning experience for students.Footnote1
The Challenge/Opportunity
The COVID-19 pandemic threw education—from pre-K classrooms to graduate and professional schools—into disarray, and each sector faced its own constellation of challenges to maintaining the quality and continuity of learning. For nursing schools, one of those challenges was how to provide effective education in the clinical skills that are a central part of the curriculum. Before the pandemic, nursing students would do clinical work on-site, but the pandemic brought staffing shortages and other restrictions that put new limitations on these kinds of experiences, even as many hospitals and medical facilities were at or above capacity.
To meet required outcomes set forth by accrediting bodies and state boards of nursing, schools of nursing had to respond effectively and with agility to provide students with experiences instrumental to continuing their education during unprecedented times. Nursing educators had to push the envelope to ensure safe, quality learning experiences that align with the educational outcomes identified for their specific programs.
Blending Virtual Reality and Artificial Intelligence
Before anyone had heard of COVID-19, leaders at the Purdue University Global School of Nursing had had conversations about the possible value of virtual reality (VR) in the nursing curriculum. VR can provide learners with an immersive experience that simulates real-world activities in a low-risk, flexible environment. These experiences allow students to access learning activities in an "anywhere, anytime" platform, irrespective of geographic location. The use of such immersive learning gives students the opportunity to practice skills ranging from entry-level nursing fundamentals to advanced-practice provider techniques.
Adding artificial intelligence (AI) to immersive VR simulations can deepen the learning by enabling patient interactions that reflect a variety of patient demographics and circumstances, adjusting patient responses based on students' questions and actions. In this way, the immersive learning activities become richer, with the goal of providing unique experiences that can help students make a successful transition from student to provider in the workforce. The use of AI and immersive learning techniques augments learning experiences and reinforces concepts presented in both didactic and clinical courses and coursework. The urgency of the pandemic prompted the development of a vision of such learning that would be sustainable beyond the pandemic as a tool for education on a relevant and scalable platform.
Addressing Long-Standing Inequities
Healthy People 2030, a program of the U.S. Office of Disease Prevention and Health Promotion, uses a framework that focuses on the five key areas of the office's Social Determinants of Health. Health disparities related to factors such as race and ethnicity have been a growing concern, and these issues were brought to the forefront by the COVID-19 pandemic. VR creates opportunities that address these needs by enhancing students' exposure to patients from diverse ethnic and cultural backgrounds. Incorporating AI into the VR work at Purdue University Global enabled the development of a range of patient personas that can respond to student examinations in culturally variable and appropriate ways, helping students see that different people with the same symptoms behave in distinct ways based on circumstances including ethnicity, economic situation, and education. Simulation experiences offer an authentic means of developing clinical competence and demonstrating mastery of knowledge, skills, and abilities in the performance of specific job ranks as an important means of addressing the gap between nursing education and practice.Footnote2
Process
Nursing faculty and students identified the need to provide experiences that could enhance student learning, with the potential to improve student outcomes and patient care in a safe and effective manner. In a clinical environment, students are not guaranteed exposure to all procedures or to patients with various diagnoses. VR simulation experiences have the depth to mirror real-world experiences in nursing education and offer a wider range of learning experiences. Immersive VR experiences give students unlimited attempts to practice and navigate desired skills, which they might not have the opportunity to use in a clinical setting, allowing for flexibility in patient cases, patient ethnic and socioeconomic backgrounds, and level of illness and exposure. Limitations of existing products in nursing education constrained the opportunities to customize patient personas and scenarios, prompting leaders at Purdue University Global to partner with a vendor, Incite VR, to create a platform to provide students in the Psychiatric Mental Health Nurse Practitioner program with unique patient/provider interactions.
Nurses have been actively involved in the process of creating immersive learning, from inception of the idea to launching the initial psychiatric mental health experiences. With a shared goal of creating a robust end product and student experience for each scenario or educational opportunity, nurses have led the team in all components of the process. Nursing faculty worked as subject-matter experts (SMEs) to build cases and experiences that enhance student learning. The faculty in the field of psychiatric mental health care created the patient cases based on expertise, the curricular needs, and best practices. Then the technology experts on the team designed and made the patients come to life.
The pedagogy uses the Immersive Learning Experience Design (ILXD) model and the Empathy Engine to drive the immersive learning. The use of these models encompasses students' foundation of knowledge, presence in the scenario, empathy, and engagement. Initially the team creates a patient biography that provides background on the patient and personalized mannerisms. Then the team records a patient/provider interview to be transcribed to build the AI for the patient to respond when a student poses questions in the platform. Once this has been created, faculty review the interview and contribute additional information that would be needed for the AI component. Faculty then play the scenarios to identify areas of opportunity prior to launch. During a pilot lab, after the completion of each skill students filled out surveys and attended a virtual debriefing session to share their experiences in order to optimize student experiences and outcomes.
The result of this work is an "AI brain" that includes dialogue flow for realistic interactions with patients. As students use the tool, the brain "learns" from those interactions to further refine its function and responses. In this way, the tool becomes increasingly sophisticated through its use, becoming more realistic and more useful. The School of Nursing has so far developed and launched eight such brains, which are being continually refined, and another thirty brains are in various stages of development. Meanwhile, the immersive learning team continues to build and create experiences that immerse students in activities reflective of the complete practice experience.
Outcomes and Lessons Learned
Throughout the pandemic, technology and innovation have been at the forefront of conversations across Purdue University Global. When beginning to consider opportunities and explore options within an institution, scheduling time to discuss positive changes and innovative ideas is essential. The implementation of immersive VR and AI experiences has been so successful that officials from outside the School of Nursing have been exploring options to implement similar experiences in their programs.
That said, perhaps the most important guidance is that VR and AI are not the best solutions to every problem. This kind of work takes time and money, and before those investments are made, educators and administrators need to evaluate whether these technology solutions are likely to produce benefits that exceed the costs. Sometimes a low-tech or no-tech approach can lead to similar outcomes more quickly and at lower costs. Working closely with SMEs and establishing a governance process can help ensure that decisions about which projects to pursue are made appropriately. An institutional culture that builds trust across the institution and approaches decisions collaboratively can provide vital support for individuals and groups charged with such consequential decisions.
Other lessons have come from this work at the School of Nursing:
Cast a wide net. Assign more than one SME so they can help each other with ideas and curricular alignment.
Formalize oversight of the work. Enlist a project manager to assist with moving information across the curricular team and the technology team to be sure both sides understand each other and can create a smooth launch of the program.
Train the users. Once the product goes live, provide strong and clear guidelines for learners so they understand the exact steps to follow. Not all learners have the same level of preparedness to use new technology, so offering various types of materials (video tutorials, step-by-step guides, interviewing guides, and orientation, both synchronous and asynchronous) is beneficial.
Obstacles and Detractors
No new project enjoys unqualified support from everyone affected, and often at least a few users are tenacious detractors. Accepting this reality and getting ahead of it can minimize the drag that such obstacles present.
See it as a system. Projects such as this involve people, technology, logistics, culture, all of which need to be understood and accommodated if the effort is to succeed.
Identify and listen to the critics. Though some people simply have an axe to grind, others have legitimate critiques. Discovering and addressing such issues benefits everyone.
Set up a sandbox. In the case of a VR initiative, get some headsets and let faculty and students play with them. Having the opportunity to experience a new technology before an official program starts can ease the transition and help set reasonable expectations.
Include tech support. For any project that relies on technology—whether hardware, software, or both—users will encounter problems from time to time. Providing an efficient system to obtain support of varying types builds goodwill with the community.
Implications for the Future
In many quarters, experiences during the pandemic have chipped away at regulations and practices that had previously been inflexible—for example, requirements for physical signatures on hard copies of certain documents have sometimes given way to digital signatures managed through electronic workflows. Virtual immersive learning constitutes a paradigm shift in nursing education. Accreditors require a certain amount of direct patient care as part of education. In light of evidence that immersive VR learning experiences have the potential to lead to better learning outcomes than traditional models, at least in certain situations, faculty and accreditors might start to be more accepting of such learning environments. The National Organization of Nurse Practitioner Faculties, for example, currently requires a minimum of 500 clinical hours of training; a proposal would raise that to 1,000 but would allow some portion of that work to take place using simulation-based learning activities, which could include technology-mediated learning. In the meantime, Purdue University Global will continue to expand the VR/AI system in the School of Nursing, working to use technology in thoughtful, intentional ways to provide effective learning opportunities to its students.
Notes
For more information, see "Purdue Global Facts: World-Class Education Online," (website), accessed April 27, 2022.

Jump back to footnote 1 in the text.

Ashley L. Hodges et al., "Competency-Based Education in Transitioning Nurse Practitioner Students from Education into Practice," Journal of the American Association of Nurse Practitioners 31, no. 11 (November 2019).

Jump back to footnote 2 in the text.
---
Abbey Elliott is Assistant Dean of Immersive Learning & Innovation at Purdue University Global.
Michele McMahon is Associate Dean for the Graduate Nursing Programs at Purdue University Global.
Jerrica Sheridan is MSN Assistant Academic Department Chair—Graduate Nursing at Purdue University Global.
Gregory Dobbin is Senior Editor at EDUCAUSE.