Leaders at the University of California, Merced have applied the principles and tools of analytics to address issues of equity for faculty, staff, and students.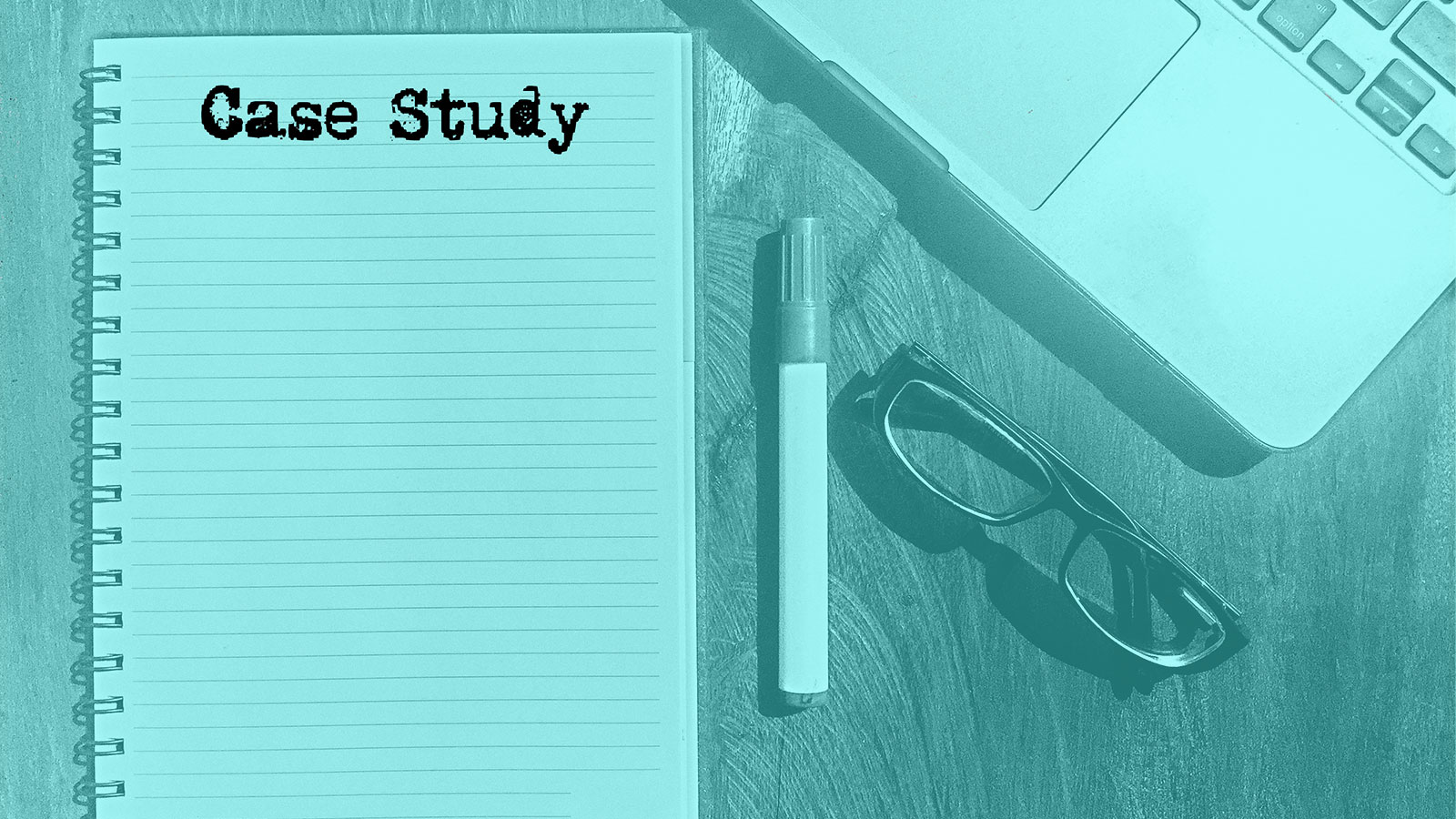 The University of California, Merced (UC Merced) is a public research institution that serves about 9,000 undergraduate and graduate students. Having opened its doors to undergraduates in 2005, UC Merced is the newest campus in the University of California system and the first US research university launched in the 21st century. UC Merced is a Minority-Serving Institution, and more than 96% of the students come from California:
60% underrepresented minorities (the largest proportion of any UC campus)
74% first-generation college students
63% eligible for Pell Grants
The institution currently includes three academic divisions: School of Engineering, School of Natural Sciences, and School of Social Sciences, Humanities & Arts.Footnote1
The Challenge/Opportunity
In 1988, the UC Board of Regents approved the development of a new campus in the UC System to address the needs of a part of the state with a large and growing population that had previously been largely unserved by higher education. The San Joaquin Valley, home to much of the state's agriculture industry, had long suffered from disparities and barriers to educational achievement. Unique to the San Joaquin Valley is its community of farmworkers, many of them immigrants and nonnative English speakers. The seasonal demands and low wages of farmwork complicate pathways to educational success for both K–12 and postsecondary education. Although many community colleges and state schools serve the region, residents of the Central Valley had limited access to postsecondary opportunities, particularly a public research university, before the founding of UC Merced.
UC Merced serves the educational needs of various underrepresented groups, and it also contributes considerable economic value to the San Joaquin Valley. The campus welcomed its first undergraduate students in fall 2005 and has since awarded nearly 14,000 bachelor's degrees, along with almost 1,000 graduate degrees. The institution has an annual impact of more than $500 million on the San Joaquin Valley. The university is ranked highly for economic diversity and social mobility, and the decision to launch a new UC campus in the San Joaquin Valley was itself an acknowledgment of the diversity, equity, and inclusion (DEI) issues affecting higher education, even if no one was using that term at the time.
Social justice and DEI concerns are also closely linked to environmental sustainability because resource constraints and changes to climate have disproportionate effects on people at the lower ends of the economic structures and on those who come from racially discriminated populations. UC Merced has been built from the outset with this in mind. All campus buildings are LEED certified, and it is the first public research university to be certified as carbon neutral.
Even as these factors put DEI at the center of UC Merced and its mission, the campus finds itself at the critical juncture of how to not replicate higher education's long-standing structural barriers to achievement for students from historically marginalized groups. This reckoning also expands to include the institutional aspiration to successfully diversify the professoriate and cultivate a faculty that reflects the diversity of the state and of the students at the campus. When students see teachers and leaders who look or speak like they do, they can more easily imagine themselves in those roles. Seeing a diversity of faces among the faculty also contributes to students' feeling of belonging. On this majority-minority campus, however, the faculty ranks show something different: the undergraduate population is 10% White and more than 50% Hispanic, but the faculty is 53% White and just 14% Hispanic.
Another challenge at UC Merced is that everything is new, relative to the situation at many other colleges and universities. With just over fifteen years under its belt, UC Merced is still working to develop much of the infrastructure present at other institutions in California and beyond. For example, when operational or educational needs require quick access to accurate data to analyze, campus officials often must either create those systems or work harder to access them than their peers at other UC campuses. This reflects a need to design a data infrastructure that meets both research and business analytics. The opportunity contained within this situation, though, is that as this infrastructure at UC Merced is developed, issues concerning DEI can be factored in from the outset, rather than added later, as has been happening at the other campuses in the system.
Process
Numerous initiatives across higher education have demonstrated the ability of analytics to contribute to institutional goals, often those related to student retention and achievement. That said, analytics tools rarely target—and, as a consequence, sometimes exacerbate—gaps rooted in dimensions related to DEI, such as race/ethnicity, economic factors, and first-generation status. Analytics developers are starting to overhaul algorithms to address this blind spot, and some in the field—leaders at UC Merced among them—are going one better by developing analytics tools that focus explicitly and solely on addressing DEI on campus.
In 2019, UC Merced established the Office of Equity, Diversity and Inclusion (OEDI) and hired its first Associate Chancellor and Chief Diversity Officer. OEDI is part of the Chancellor's Organization, a placement that signals the campus-wide importance of the unit. OEDI has undertaken a wide range of initiatives, including holding events and workshops, supporting affinity groups, supporting undergraduate research, and establishing fellowships that contribute to diversity and inclusion. Among its initiatives are Valuing Black Lives, Equity and Justice Awards [https://diversity.ucmerced.edu/form/equity-justice-awards-nominations-spring-2021], and Campus Experience Survey Workgroup. OEDI is currently in the process of becoming a division—the Equity, Justice, and Inclusive Excellence (EJIE) Division.
In 2020, a new chancellor took the helm at UC Merced, and soon afterward the university developed a ten-year strategic plan that includes DEI (or "EDI" in UC parlance) as one of its three goals. DEI is also infused into the plan's other two goals, which concern research and academic interests. Rather than allowing the usual silos to grow around these units, the university created an office and prioritized creating an analyst position at the intersection of DEI and data. The analyst in this position is formally part of OEDI but has a dotted-line reporting relationship to the Office of Institutional Research & Decision Support.
The position focuses on historically marginalized groups and their experience on campus, and the analyst in the role has spent a considerable amount of time understanding the data and tools that are available. The Center of Institutional Effectiveness, which oversees Institutional Research & Decision Support, maintains an Analytics Hub that hosts a growing collection of dynamic data visualizations, statistics, and reports, many of which are available publicly. In some cases, the data include breakouts along dimensions related to DEI (e.g., gender, race/ethnicity, first generation, and socioeconomics). Currently, most of the resources concern student data; the resources for faculty and staff are limited.
The list of planned activities using data to support DEI is long and growing, and much of the current work involves building the foundations of the data infrastructure that will be needed to support those efforts. An important element of that scaffolding is socializing data and data literacy and helping members of the campus community understand data ethics and privacy. In this, UC Merced has a rare opportunity to develop a data infrastructure—including data governance—in the context of DEI, which will help members of the campus community use data responsibly, effectively, and ethically.
Among the planned activities is an Equity Gap Analysis for faculty representation. Some of the DEI work in progress specifically addresses the ways in which the faculty and staff of the institution don't represent the makeup of the student body.
The Pathways to a Diverse Faculty project seeks to create new pathways to the professoriate, including networks, to attract and retain faculty from underrepresented groups.
Faculty Equity Advisors is a program to diversify the applicant pools for faculty hiring, working against benchmarks for progress.
DEI is a journey, and officials at UC Merced have ambitious plans to use data and analytics as allies in the work to create a more inclusive higher education. That work requires a mature data infrastructure as the foundation, and as a young institution, UC Merced has an unusual opportunity to establish that foundation with DEI as a central component.
Outcomes and Lessons Learned
Although UC Merced is early in its efforts to use data and analytics to support diversity goals, the campus has been recognized on at least two occasions. INSIGHT Into Diversity magazine named UC Merced as one of the recipients of its 2021 Higher Education Excellence in Diversity (HEED) Award. Also in 2021, Excelencia in Education, an organization devoted to the advancement of Latino student success in higher education, awarded UC Merced with the Seal of Excelencia, in recognition of its commitment to intentionally serving Latinx students and for demonstrating positive student outcomes.
Those involved in the work have learned some important lessons so far:
Dedicate someone to being a bridge. The tendency of many higher education leaders to compartmentalize functions and people will be a drag on any initiative to meaningfully influence DEI through the use of analytics. Find someone who can "speak" data and can also understand the nuance and the experience of people who have been disenfranchised by higher education. Let that person bring an interpretive lens to the task of using analytics to support diversity goals.
Tell stories. Stories are compelling. Data alone don't usually paint a picture. Find out what the data mean, build a narrative, and show the impacts of the work on real people. Dashboards can help, but think about what story they tell. Remember that the goal of this work is improving the lives of individuals who have long been marginalized or left out of higher education. It's personal. It's emotional.
Build the scaffolding. The scaffolding will enable a range of products to be developed. A robust data infrastructure (i.e., one with good data and sophisticated tools to manipulate and analyze the data) is vital, and when the data pertain to DEI (e.g., race/ethnicity, sexual orientation, gender and gender identity, religion, socioeconomic status, disability, undocumented status), great care needs to be taken in choosing which data to collect, how to gather and verify the data, and how those data are used. This is especially true when the number of people in a dataset shrinks to the point that individuals could be identified—disaggregated data are terrific, until they are not. Any program that uses analytics to target DEI must be developed to include considerations of privacy and the ethical use of data.
Set appropriate expectations. Those who will use and benefit from analytics programs need to know what to expect and when. Particularly for DEI, there are no silver bullets, and effective solutions take time. This work is deeply relational. Those involved need to find partners across the institution, build connections and relationships, and establish trust. And don't forget to factor in the usually low speed of change in higher education.
Note
See "Fast Facts 2020–2021" [https://www.ucmerced.edu/fast-facts], University of California, Merced, n.d., accessed February 28, 2022.

Jump back to footnote 1 in the text.
---
Gregory Dobbin is Senior Editor at EDUCAUSE.
Wendy Puquirre is Equity and Justice Research Analyst in the Office of Equity, Diversity, and Inclusion at the University of California, Merced.