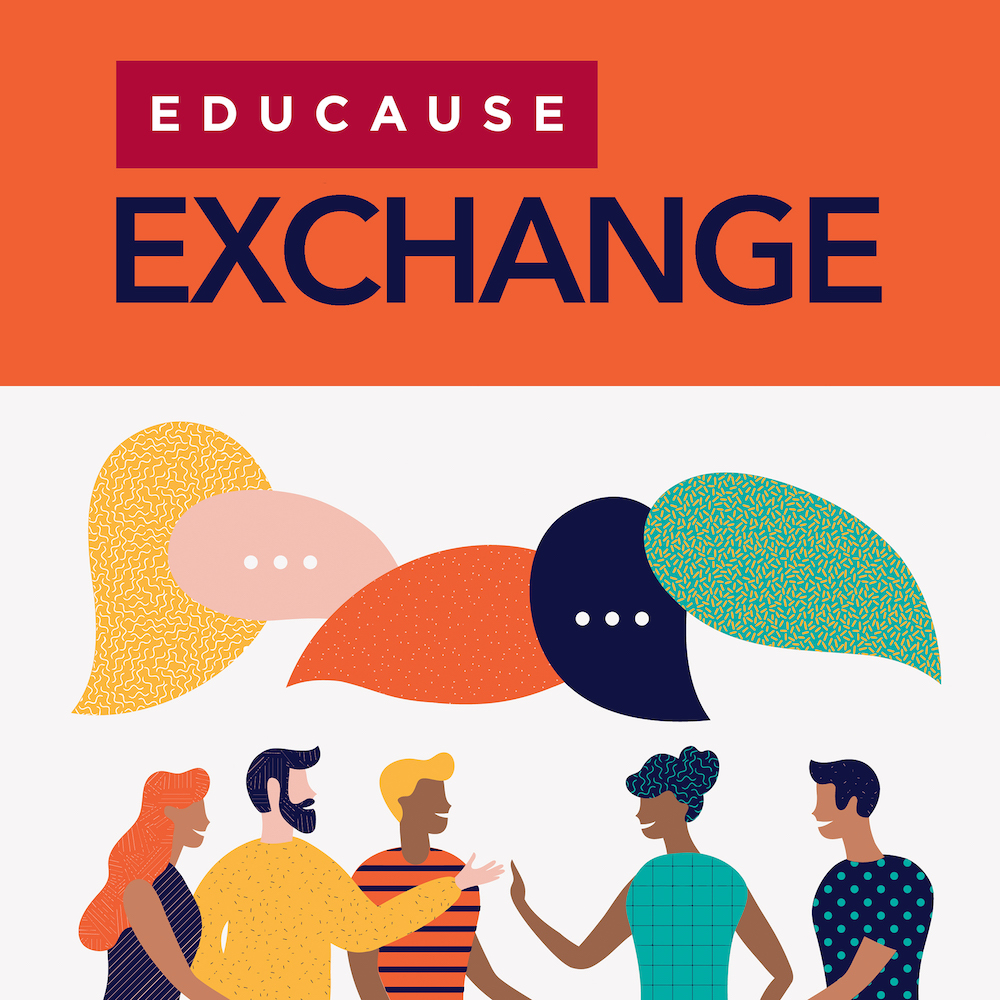 EDUCAUSE Exchange gathers the voices of the higher ed IT community to share advice, anecdotes, best practices, and more around topics important to our industry.


Season 2
Episode 4 | April 20, 2021
Students speak about their academic experiences during the pandemic and how their institutions helped or hindered along the way. The students featured in this episode are part of the Every Learner Everywhere Intentional Futures Fellowship Program.
Episode 3 | March 31, 2021
What are some of the techniques and tools being used to engage students? A variety of instructors and technologists discuss their approaches to keeping students invested in their courses.
Episode 2 | February 12, 2021
What are privacy officers talking about when they talk about privacy? And why is it important?
Episode 1 | January 13, 2021
The lessons learned from last year's move to remote teaching can help instructors create better engagement with students in 2021.
Season 1
Episode 6 | November 11, 2020
We can't always make the right choices on our career path, but if we learn from our mistakes, we have a much better chance at future success. In this episode, we ask higher ed IT leaders, what was your biggest career misstep and how did you course correct?
Episode 5 | November 4, 2020
Students with disabilities are a vulnerable population in higher education. And the emergency move to remote instruction in the wake of the COVID-19 pandemic has thrown the vulnerability of this population into stark relief. One of the technologies that is being explored to help improve and create tools for a more accessible learning environment is artificial intelligence.
Episode 4 | October 28, 2020
Inspiration, motivation, and admiration are all qualities that either help us get to the next step in our career or our personal lives or simply help us get the morning started.
Episode 3 | October 21, 2020
One of the most powerful tools that technology provides on the path to student success is data and analytics. Data allows institutions to better understand students, rethink systems, and create early-alert mechanisms to help students complete their degree. But finding the best way to use data and analytics can be tricky.
Episode 2 | October 14, 2020
Our institutions are best served by a community that more closely reflects the demographic diversity of the students we serve. Research demonstrates that diverse communities are more resilient, more creative, and more effective.
Episode 1 | October 7, 2020
Learning technologies, especially those relying on data analytics, are exciting but also present ethical challenges that deserve our attention and action.
---