Over the past two years, a working group of the University of California Instructional Design and Faculty Support (IDFS) community of practice has developed a DEI Course Redesign Rubric. The goal is to share the rubric with as many faculty and instructional designers as possible across higher education, so as to foster thoughtful dialogue and careful, DEI-informed improvements to courses and to teaching and learning.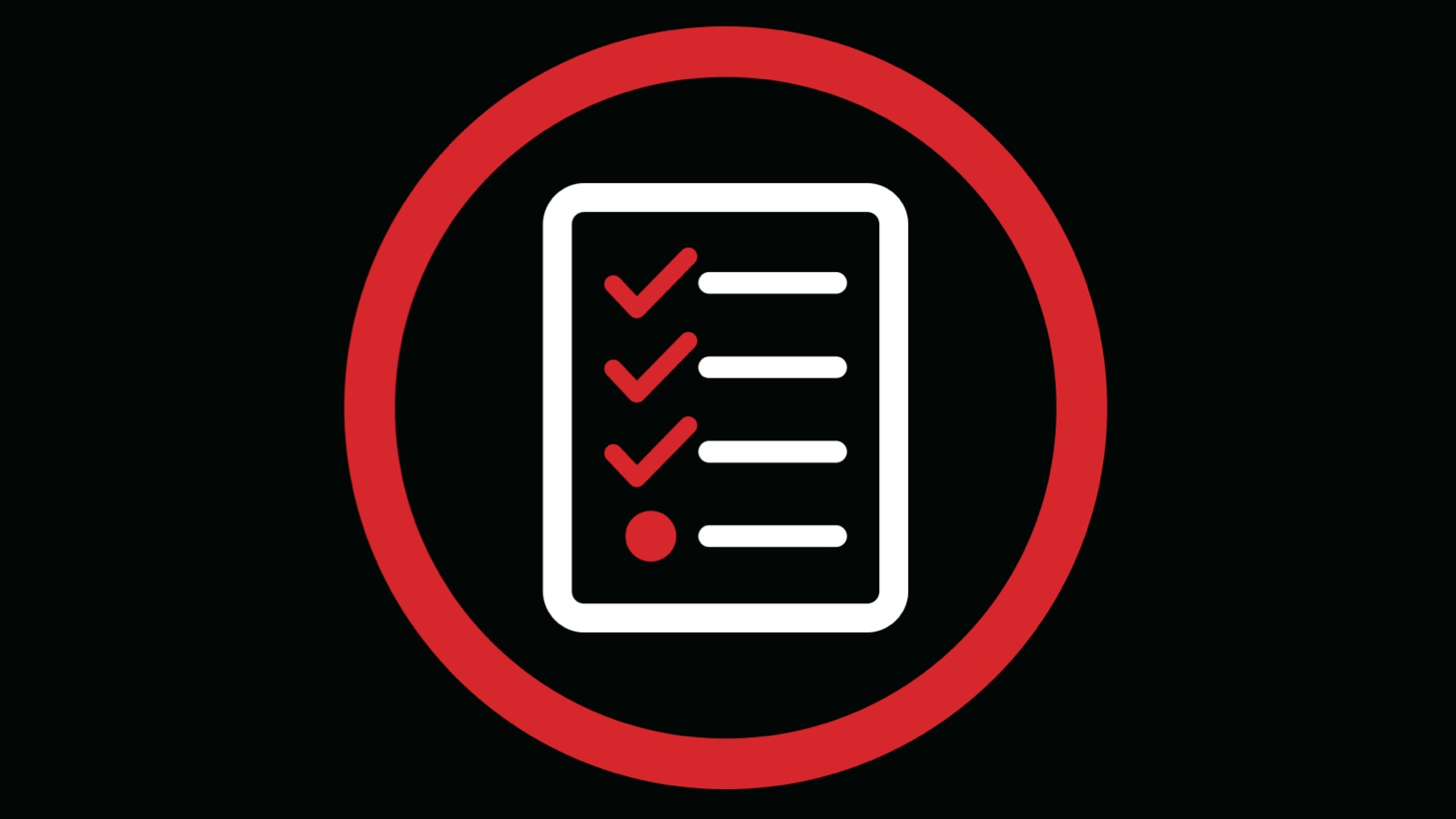 In mid-2020 as the COVID-19 pandemic set in, higher education students and faculty were adjusting to emergency remote teachingFootnote1 and grappling with new online educational contexts devoid of physical proximity. Issues quickly arose. Should all device cameras be on? Off? Who was that wandering by in pajamas in a student's bedroom? Some students participated in Zoom classes from coffee shops and parking lots due to lack of home Wi-Fi access. Some borrowed laptops from their institutions because their own devices were too old and out-of-date for videoconferencing. For many instructors, traditional grading and assessment practices—in particular for midterms and finals—had to be abandoned because proctoring services were expensive, difficult to set up, and support-intensive or because the services failed to recognize some students due to the color of their skin.
In that same year, the murders of Breonna Taylor and George Floyd drew attention to police brutality and the continuing long line of Black people killed by the police in the United States.Footnote2 These events galvanized the BlackLivesMatter movement, and major protests broke out in cities and on campuses across the country. At the same time, the media began to report deliberate acts of violence committed against people in the Asian American and Pacific Islander (AAPI) communities.
As the voices of protest and calls for change became louder, colleges and universities and the people who teach, research, work, and study in them started to look inward. The issues and principles around the concept of diversity, equity, and inclusion (DEI) quickly became a higher education imperative. DEI policies were implemented, and efforts aimed at reducing harassment and discrimination were rolled into newly created portfolios and DEI units.
The University of California Instructional Design and Faculty Support Community of Practice
The University of California (UC) Instructional Design and Faculty Support (IDFS) community of practice (CoP), comprising UC instructional designers and consultants, has been meeting since 2010. The group is managed by two co-chairs. Monthly meetings are held via Zoom, and the community meets face-to-face (except during the pandemic) on a different UC campus in the summer of each year.
In the summer of 2020, a number of instructional designers in the CoP had started to consider the implications of DEI for instructional technology at local campuses. In meetings around that time, members decided that they wanted to share or contribute something of use to support faculty, instructors, and teaching assistants on the ten campuses of the UC system. They agreed to focus on gathering and developing new resources related to DEI to support the review and creation of blended and online courses. At the August 2020 meeting, the IDFS community formed a DEI Working Group. (The CoP also forms working groups around other topics of shared interest such as, at present, mobile learning, authentic assessment, and artificial intelligence).
At its first meeting in October 2020, members of the DEI Working Group discussed communal goals for sharing DEI resources and knowledge both across the UC system and for their own DEI-focused personal/professional development. The group discussion concentrated on creating some DEI artifacts, with possibilities including sharable modules, videos, awareness-building activities, a dedicated IDFS meeting with examples, and sample work. This discussion and these efforts were reported back to colleagues working in online education in the central UC Office of the President (UCOP), and within a week or two, the group was (t)asked by the UCOP to work on some DEI guidelines or on an online course design and teaching rubric that could be used across the UC system.
The Rubric: Development Process
Work on DEI initiatives and resources was already underway in various sectors of higher education. Two key resources stood out as the foundation for the DEI rubric that the working group decided to create: the Peralta Community College District Online Equity Rubric (licensed under a Creative Commons Attribution-ShareAlike 4.0 International License) and the University of Wisconsin–Green Bay "Equity-Minded Worksheet for Instructors of Online Courses." Informed by these frameworks, the working group decided to design a set of DEI guidelines that were adapted to the UC context. Kim DeBacco, 2022–23 co-chair of the IDFS community of practice, first prepared a long-form checklist of DEI strategies and criteria that integrated elements of both documents. Many of the suggested guidelines in the final rubric also reflected principles and practices from the CAST Universal Design for Learning (UDL) framework, which was another point of reference. Subsequently this checklist was discussed by the working group members and was redesigned as a rubric worksheet by Nick Mattos, 2020–21 chair of the CoP.
Other members of the DEI Working Group suggested and made updates to the style and accessibility of the document, and the initial draft version was completed by June 2021. The working group also sought feedback on the rubric from colleagues in the office of Graduate, Undergraduate and Equity Affairs (GUEA) in the UCOP, as well as from several colleagues in the UC systemwide Teaching & Learning Centers. To date, the two most intensive review and editing periods of the rubric occurred in May-June 2021 and February 2022.
The IDFS DEI Working Group continues to revisit and update the rubric in light of formal and informal feedback received via presentations, workshops, and an online survey. The working group disseminates the rubric and delivers presentations to faculty and instructional design colleagues at university and college teaching and learning events and at educational technology conferences. The working group continues to meet each month (separate from the larger CoP meetings) to discuss workshops, presentations, and rubric updates. Instructional designers in the IDFS CoP can cycle in and out of the working group to participate, contribute, and learn from one another. Meetings at both levels are open to IDs and anyone in the UC system with an interest in DEI and online education.
The Rubric: Overview
Originally, the focus of the rubric was online instruction and the challenges and opportunities of emergency remote teaching during the early phases of the COVID-19 pandemic. However, the rubric strategies and resources can be broadly applied to any modality. In addition, the DEI Working Group continues to refine the rubric as our understanding of the many subtle and complex DEI issues in technology-enhanced instruction continues to grow.
The University of California IDFS Diversity, Equity, and Inclusion Course Design Rubric is available in a public folder, which includes an accessible Word version and an accessible PDF version, along with a list of UC campus resources about DEI and a document entitled "How to Use the IDFS DEI Rubric."
You are welcome to download and adapt the IDFS DEI Rubric for your local purposes. We ask only that you attribute the work as per the Creative Commons Attribution-NonCommercial-ShareAlike 4.0 International License, acknowledging the creative authorship of "the DEI Sub-group of the University of California Instructional Design and Faculty Support (IDFS) Community of Practice," and include the folder or document link.
If you use this rubric and would like to share your use case or any edits and suggestions for improvement, please complete this three-minute DEI Rubric Feedback Survey.
Eight Dimensions
The rubric is organized around eight dimensions, which were informed by the literature review (in particular, the Peralta Community College and University of Wisconsin– Green Bay documents) as well as many articles and presentations that were shared throughout the development process.Footnote3 The eight dimensions are Syllabus and General Course Design, Student Support, Content and Engagement, Building Relationships, Implicit Bias, Technology, Accessibility, and Continuous Improvement.
Three Columns: Now, Next, Later
The three-column structure of the rubric enables the user to easily access and read the strategies. An instructional designer or an instructor can start to review DEI course design and teaching strategies in any one of the three columns—not necessarily at "Now."
There is a backstory to this labeling. At first, the three rubric columns were labeled "Start," "Extend," and "Enhance," which sounded a lot like "Beginners," "Intermediate," and "Advanced." Yet DEI is an ongoing commitment; we are all works-in-progress, taking up and adapting different strategies depending on our courses and their contexts. As the working group discussed this, the members realized that they did not want to promote a DEI rubric with an in-built hierarchy of judgment (along the lines of Good-Better-Best) for technology-infused course design and teaching. Thus they decided on the Now-Next-Later column headings to organize what is essentially a long list of DEI strategies.
The hope is that the rubric will start collegial dialogue—many conversations—around common and innovative DEI practices. The rubric works best when it is shared and discussed in "hands-on" workshops. It can be an effective stimulus for pair or group conversations about "What I already do" and "What I might try next." The "Notes" column on the far right-hand side is designed for written reflective thoughts or for supportive, constructive feedback.
Framing the Rubric
The rubric is introduced with some basic information about its origin, suggestions for ways to apply it individually, and tips for how it might function as a resource for instructional designers and faculty developers. The goal is for the rubric not to be used in a judgmental way—such as for rank, tenure, and promotion decisions—but, rather, as a tool for self or group reflection and conversation about effective practice for instructional improvement. Instructional designers are not necessarily DEI experts; rather, they are practitioners and students of DEI practices in higher education.
How to Use the IDFS DEI Rubric
The IDFS DEI rubric is designed for use by many different parties: faculty and instructors, teaching assistants, instructional designers, educational technologists, librarians, and administrators. It is a flexible instrument. While the rubric was originally designed with online and blended courses in mind, its dimensions and strategies are equally relevant to in-person classes. The working group has intentionally made the rubric available in accessible Word and PDF formats. Additionally, it can be adapted for a variety of purposes.
The individual instructor can use the rubric as a private checklist. An instructor can focus on one or more of the dimensions in the rubric and, selecting one of the three columns, work through the list of suggestions by noticing what is familiar and then deciding what to adopt or try in the course design or in live or virtual teaching.
The IDFS DEI rubric is also well-suited for providing collegial peer feedback. Instructors can use the rubric to give teaching colleagues feedback about DEI in their syllabus or their teaching (syllabus review, online course site review, or class observation). The right-side Notes column in the rubric was designed for the purpose of note-taking and for sharing points and suggestions. When providing feedback, an instructor can ask colleagues which dimension/s they would like for the focus. The instructor can either give feedback on what is already evident or suggest elements and strategies that colleagues might consider including in their syllabi.
Instructional designers and faculty developers will find multiple purposes for the IDFS DEI Rubric. One opportunity might be to design and facilitate a peer feedback activity for a workshop, based on the peer feedback exercise described in the previous paragraph for instructors. The IDFS DEI rubric can be linked into a website or resource repository. It can also be copied and pasted into a website, and the content, dimensions, and strategies can be edited to suit the local context or campus.
With instructor approval, instructional designers can share existing syllabi that are marked up (with comments or annotations) to highlight DEI-based elements or strategies. Another popular application of the IDFS DEI rubric is to design a syllabus template that incorporates selected DEI strategies. These annotations could be elaborated on in some accompanying linked notes. Instructional designers and faculty developers facilitating institutes, workshops, seminars, or workshops might consider asking faculty to submit their draft course syllabus annotated to indicate the DEI strategies or elements that they know are being addressed.
The Rubric: In Practice
The IDFS DEI rubric is being used in a variety of ways across the campuses of the UC system. Adapted to suit context, it appears on many campus teaching and learning websites and was included in many pandemic "Keep Teaching" websites. UC Irvine has developed some additional materials and workshops based on the rubric, including a template syllabus for instructors in the Canvas learning management system. UC Davis incorporates the rubric in its DEI and Anti-Racism Pedagogy Resources faculty workshops. UC Riverside included a presentation about the rubric in its First Annual Teaching and Learning Week in October 2022. The Exploration Center for Innovative Teaching and Engagement (XCITE) will promote and support use of the rubric for course development through the upcoming 2024 "Art & Science of Healthy Pedagogy" program. UC San Diego is using the rubric in consultations with instructors, as well as a resource for the Getting Started with Equity-minded Teaching Workshop led by the Engaged Teaching Hub.
Faculty at UCLA are invited to analyze their course syllabi for familiar and potentially new DEI practices during the six-week summer "Designing Your Online Course" workshop. In the most recent offering of the workshop, some of the participating faculty and instructors reported, via a discussion forum, that they had made the following additions to their syllabi and course design as a result of consulting the IDFS DEI Rubric: a diversity statement (5 participants); a list of health and well-being resources on campus (4); a section on IT and tech support, including laptop rental (3); a diversified and updated course reading list (2); more focused and specific learning objectives (1); trigger warnings for required films and videos (1); and a stated commitment to building relationships through structuring groupwork in careful, deliberate ways (1).
A DEI Rubric for Dialogue and Decision-making
In closing, the development of the rubric was a highly collaborative process that relied on the volunteer efforts of a diverse group of instructional designers (in the IDFS community of practice) from different campuses of the University of California system. The goal is to share the rubric with as many faculty and instructional designers as possible so as to foster thoughtful dialogue and careful, DEI-informed improvements to courses and to teaching and learning in universities and colleges. The IDFS DEI Working Group continues to reflect on and refine the DEI rubric, based on feedback from users. While the rubric is not exhaustive in its content and strategies, it can be an effective guide to focus discussion and decision-making for designing and incorporating best practices in teaching and learning.
Acknowledgments
The co-authors would like to acknowledge the efforts of other members of the IDFS DEI Working Group: Kailey Baez (formerly UCI), Bo Choi (UCI), Samantha Eastman (UCR), Cecilia Gomez (formerly UCD), Melinda Livas (UCD), Margaret Merrill (UCD), Julie Moss (UCB), Alan Roper (UCLA), Michelle Ruiz (UCB), and Shu Fen (Fannie) Tsai (UCI). We would also like to thank Jody Greene (UCSC), Tae-Sun Kim (UCOP), Mary-Ellen Kreher (UCOP), and Danny Mann (UCI) for generously reviewing our work and providing feedback during the development process.
Notes
Charles Hodges, Stephanie Moore, Barb Lockee, Torrey Trust, and Aaron Bond, "The Difference between Emergency Remote Teaching and Online Learning," EDUCAUSE Review, March 27, 2020.

Jump back to footnote 1 in the text.

Alia Chughtai, "Know Their Names: Black People Killed by the Police in the US," Al Jazeera, n.d.

Jump back to footnote 2 in the text.

A full list of references can be found in the public folder.

Jump back to footnote 3 in the text.
---
Kim DeBacco is Senior Instructional Designer at the University of California, Los Angeles.
Nicholas Mattos is Senior Instructional Designer at the University of California, San Diego.
© 2023 Kim DeBacco and Nicholas Mattos