Quality assurance measures can help institutions successfully bridge the gap between emergency remote instruction and quality online learning.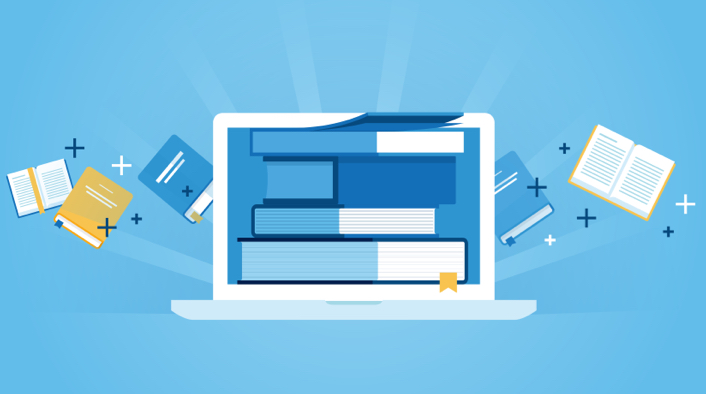 During the rush to remote instruction this spring, faculty and staff at higher education institutions have done their best to help maintain academic continuity. While many in the higher education community have stressed that the emergency shift to finish the spring semester via remote instruction is not online learning, a "new normal" is beginning to emerge. The conversation is turning from remote instruction as an emergency fix to reenvisioning goals for quality online education.
Like other online education experts, Quality Matters has been quick to respond with resources to assist remote instructors. QM Research has also recently reflected on what has been learned from nearly two decades of research on quality online learning standards and continuous improvement processes, including how those quality assurance measures have been implemented within institutions. Fundamentally, we know that simply having access to standards and tools does not ensure that they are utilized, that they include any application processes, or that outputs and outcomes related to their use are measured.
In recent years, Quality Matters has been exploring how quality assurance tools and processes are being implemented throughout institutions, including examining quality assurance from change and organizational management perspectives. To that end, in fall 2018, Quality Matters Research reached out to member institutions, which include a wide and representative sample of educational institutions and organizations, and interviewed twelve managers and administrators who are actively engaged in online learning quality assurance at their respective institutions. The interviewees were asked about quality assurance efforts at their institutions. Specifically, they were asked how Quality Matters tools and processes were implemented, what lessons were learned, and what strategies led to success.
Recently, Quality Matters revisited the data gathering during those interviews with the aim of extending and applying the findings to the current higher education context. The emergency pandemic-induced switch to remote instruction highlighted that courses that were originally designed for the traditional, campus-based classroom are not easily adapted into courses that are designed according to online learning quality standards.
Here is a fresh look at what the experts told us:
Find Your Online Champions
Online learning quality assurance champions already exist within many organizations. Use your champions! These champions are in myriad roles and have varying levels of influence. They might be instructional designers, faculty, instructors, trainers, librarians, support service managers, academic program directors, and administrators. Institutions would be wise to make a broad call to their staff, instructors, and administrators, asking those who have earned an online learning credential or overseen the implementation of an online learning quality assurance measure in the past year to participate in campus discussions and strategic implementations of online learning. This interdepartmental group would have the layered experience necessary to guide the next steps toward embedding institution-wide quality online learning. The online quality experts we interviewed revealed that online learning champions are so important, in fact, that the loss of a key champion or a key administrator can, at a minimum, send online quality assurance backward or, at worst, halt institutional progress in online learning altogether. Gather the online learning champions at your institution, include them in your discussions, and support their work.
Build Campus Connections
Different departments and student support services may exist as information and resource silos. Build transparent bridges between the existing institutional silos! Faculty and staff who have been working hard to advance quality online learning may be unaware of the value of their efforts or of the data they have collected. The experts we interviewed told us that a key component for a successful online learning implementation is to build on existing initiatives; however, they said that doing so can be difficult if institutional leaders have a low level of awareness of decentralized online learning resources and initiatives. Now is the time to facilitate a dialogue among online learning leaders from different colleges, units, and departments at your institution. All related support offices, such as information technology, library, and accessibility, should be included in these discussions.
Let Instructional Designers Lead the Way
Instructional designers (IDs) are often consulted only for guidance on technology. IDs are also design and learning experts who can help lead quality assurance efforts! As institutions move through this period of temporary remote instruction, instructional designers will be key assets in helping faculty design or redesign their courses for the online environment. Charging instructional designers with leading the design effort might also result in higher-quality classroom-based courses that could be more easily transferred to hybrid, HyFlex, or remote instruction. The expert managers and administrators we interviewed pointed out that it's crucial for administrators and faculty to recognize and support IDs as valuable assets in achieving quality assurance goals.
Start Where You Are. Don't Start Over.
Don't "reinvent the wheel" of what quality in online education is and how it can be assessed. Build on your past or current efforts to move forward! Quickly figure out what quality assurance measures you already have in place and what is working. Then, map the measures you have identified to the mission and strategic goals of the institution. Be mindful of what has actually been successfully implemented and try not to get stalled in "What if we could try . . . " conversations. The experts we interviewed also advised institutions to build on their current successes and internal strategies for evaluating their quality assurance efforts. Data and feedback should be collected early and often (from faculty, students, and staff) to guide continuous quality improvement goals.
Support Stakeholders in Developing New Skills
Moving forward, administrators need to support both faculty and students in what will be the new institutional normal and the changes that the new normal will bring. After this current period of remote instruction ends, many institutions will be moving forward and focusing on new, strategic ways to build their capacity for quality online learning. However, it will be important for institutional leaders to remember that online learning is still new to many faculty and students, and change can be threatening. Online learning requires faculty and students to learn new skills and strategies, so now is the time to consider designing, implementing, and launching an online student orientation, LMS training, and faculty development for online teaching and design. We know that face-to-face faculty capitalize on training that is focused on online learning as they apply new knowledge, skills, and fresh pedagogical perspectives to their classroom-based courses as well as their online courses. Investing in professional development that is focused on online learning is a smart way to elevate teaching and learning quality across the institution. Additionally, now might be the time to help face-to-face classroom instructors understand how technology can function as a communication conduit for interactively connecting the instructor; course content, activities, and assessments; institutional support; and students. The experts we interviewed repeatedly noted the importance of professional development when managing quality assurance processes, and this recommendation is even more relevant in our current circumstance.
While the future landscape of higher education is uncertain, institutions are actively working to understand what online learning is and what it is not and increase their focus on quality assurance—including how to bridge the gap from remote teaching to quality online learning. It is a challenging endeavor, for sure, but this effort can get off to an efficient and effective start with many of the human resources, technology tools, and strategic plans that already exist at your institution.
---
Kay Shattuck is the Founding Director and Senior Advisor for Research at Quality Matters.
Bethany Simunich is the Director of Research and Innovation at Quality Matters.
Barbra Burch is the Manager of Research and Development at Quality Matters.