One response to the COVID-19 virus is to immediately shift all courses to fully online environments, but many faculty are not prepared to teach online. Colleges and universities undertaking such a momentous shift will need to provide significant and ongoing support to faculty and instructors.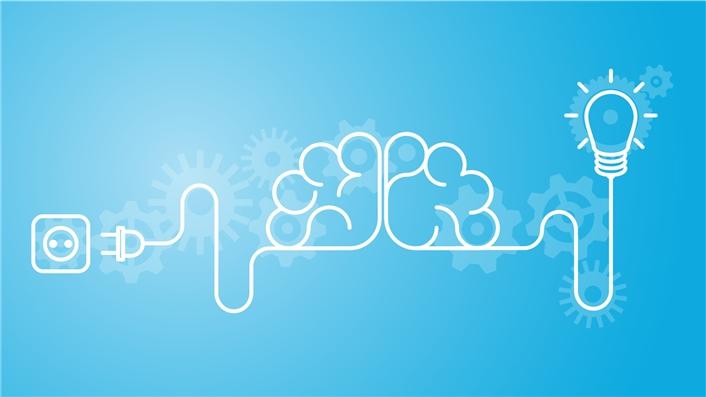 The COVID-19 pandemic is prompting many colleges and universities to abruptly and comprehensively adopt online learning in place of face-to-face classes, in an effort to limit transmission of the virus. Faculty, students, and support staff are all working to accommodate this massive change. EDUCAUSE research on student, faculty, and institutional readiness for online learning can help institutions better understand the pre-COVID-19 perspectives and status of their faculty, students, and organizations. This research summary is one of a series of reports outlining higher education's readiness to move teaching and learning online to preserve and continue its educational mission during the current pandemic.
Faculty Device Access
As considerable numbers of faculty are suddenly required to move their courses to a completely online environment, it is important to take stock of the devices to which they have access and how they have access. A majority of faculty have access to laptops or desktops provided by their institution; however, sizeable percentages of faculty report not having access to an institutionally provisioned laptop (45%) or a desktop (40%). This suggests that there are huge gaps between the work faculty are being asked to do and the tools that are being provided to conduct that work. Although an institution might assume that faculty own and will use their personal devices for online instruction—a majority of faculty own smartphones, laptops, and tablets (see table 1)—serious issues related to security and student data privacy (FERPA) arise when faculty use personal devices for work related to students. Institutions need to consider how faculty will access devices to teach their courses online in the absence of institutionally provided devices. Using a personally owned device to access the LMS or online storage to deliver the course online presents little risk. Downloading student data to those devices is when concerns about security and privacy come into play.1
Table 1. Faculty device access
| | | | |
| --- | --- | --- | --- |
| | Personally own | Provided by the institution | Neither |
| Smartphone | 95.1% | 1.5% | 4.0% |
| Laptop | 66.7% | 54.7% | 2.6% |
| Tablet | 65.9% | 20.6% | 19.3% |
| Desktop | 43.9% | 60.0% | 16.4% |
Faculty Experience with Technology
Although a majority of faculty report good or excellent ratings for their experiences with various technologies that could be required to convert face-to-face courses into online ones, there are some significant gaps. Indeed, sizable percentages of faculty simply have not used some of the basic technologies that might be needed to teach their courses online (see table 2). This lack of experience with critical online technologies could translate into significant demands for and subsequent strains on IT support desks as faculty build and execute online courses under these unforeseen and hurried circumstances. This may be especially true for courses that require specialized software or that typically employ laboratories and studio spaces as part of the face-to-face experiences.
Table 2. Faculty experiences with certain technologies in the past year
| | | | | |
| --- | --- | --- | --- | --- |
| | Haven't used in the past year | Poor/Fair | Neutral | Good/ Excellent |
| Remote (as opposed to locally installed) access to commercial software applications (e.g., MATLAB, GIS applications, statistical software, textual or image analysis programs) | 58.4% | 12.4% | 9.2% | 20.0% |
| Web-conferencing technologies (e.g., Skype, Google Hangouts, Adobe Connect) | 27.7% | 12.8% | 13.0% | 46.5% |
| Online collaborative spaces in which your students or colleagues can work asynchronously on projects or assignments (e.g., the LMS, Google Docs, Dropbox, OneDrive, Office 365, etc.) | 16.7% | 12.5% | 12.5% | 58.3% |
| Online or virtual technologies (e.g., network or cloud-based file storage system, web portals) | 16.5% | 13.6% | 15.3% | 54.5% |
| Support for getting work done while working off-campus/remotely (domestic) | 12.7% | 17.0% | 13.1% | 57.2% |
| Communication technologies (e.g., e-mail, instant messaging, social media, etc.) | 2.3% | 9.4% | 11.1% | 77.2% |
Faculty Experience with Technology Support Services
In the past year, many faculty have not used key technology support services that may be helpful for converting, creating, and/or teaching online courses (see table 3). Certainly we cannot expect faculty to engage in long-term faculty development programs in the midst of a public health crisis that is closing campuses, sending students home, and converting face-to-face course offerings into completely online ones. But these data suggest that many faculty will be woefully unprepared or underprepared to take on the task of creating quality online learning experiences for their students. In the coming weeks, faculty needing to get quickly up to speed might overwhelm teaching and learning resources who will be expected to field questions, offer advice, and help instructors triage their online courses.
Table 3. Faculty use of technology support services in the past year
| | |
| --- | --- |
| | Have not used in the past year |
| Support for specialized teaching software | 48.9% |
| Support for making courses accessible to students with disabilities | 44.4% |
| Individualized consultations for using technology in teaching (e.g., course design, assignment development, assessment and evaluation) | 38.6% |
| Professional development around the integrated use of technology in your teaching, whether face-to-face or online (e.g., technology training opportunities, incentives, and professional advancement) | 33.3% |
Faculty Teaching Environment Preferences
For most faculty, having to move their courses online for the rest of the term (as of this writing) runs counter to their teaching environment preferences: Only 6% of faculty prefer to teach completely online courses (see table 4). The institutional support needed to transition faculty to completely online courses is monumental, and that burden could have cascading negative consequences for long-term instructor morale and disposition toward online courses generally. This transition might prove even more arduous for faculty from BA institutions, for whom teaching face-to-face has as much to do with teaching philosophy and instructional identity as it does with pedagogical approach.
Table 4. Faculty teaching environment preferences, by institution type
| | | | | | |
| --- | --- | --- | --- | --- | --- |
| | Completely face-to-face | Mostly but not completely face-to-face | About half online and half face-to-face | Mostly but not completely online | Completely online |
| AA | 37.3% | 27.6% | 23.3% | 3.4% | 8.5% |
| BA | 58.5% | 29.9% | 10.8% | 0.0% | 0.8% |
| MA | 44.4% | 29.6% | 16.8% | 3.2% | 6.0% |
| DR | 44.7% | 30.5% | 17.1% | 2.7% | 5.0% |
Faculty Opinion about Online Learning
One of the reasons faculty don't want to teach online is that they don't believe it helps students learn effectively. Despite overwhelming empirical evidence demonstrating the efficacy of online learning, only 21% of faculty agree that online learning can help students learn effectively (see table 5). In the current situation, institutions have an opportunity to educate faculty about the efficacy of online teaching and learning and to support their efforts to transition and teach their courses online. At the same time, institutions should be prepared to manage potential resistance and backlash. If successful, institutions could shift the viewpoints of faculty who disagree that online teaching environments do enable students' learning.
Table 5. Faculty agreement that online learning helps students learn effectively
| | | |
| --- | --- | --- |
| | Strongly disagree/Disagree | Agree/Strongly agree |
| AA | 43.5% | 22.8% |
| BA | 53.4% | 16.4% |
| MA | 48.3% | 20.7% |
| DR | 46.6% | 20.1% |
How Faculty Might Use the LMS to Support Fully Online Courses
Faculty might be underprepared to use the LMS to meet many of their online teaching needs, but a wide majority (89%) already use some of the features of the LMS. In many cases, faculty use the LMS mainly for administrative tasks such as posting a syllabus, pushing out information, pushing out and collecting assignments, and tracking grades (see table 6). Such basic familiarity with and use of the LMS's administrative functions is certainly a positive starting point for faculty who are required to move their courses online for the remainder of the year (or beyond). However, the comparative lack of faculty experience with the more sophisticated functions of an LMS, which can be leveraged for pedagogical tasks, will be an impediment for some instructors. Faculty will be seeking and will require significant support from instructional designers, teaching and learning center staff, and IT units to successfully convert and deliver their courses. Furthermore, faculty will need to make sure that materials posted in the online environment are accessible for all students, including those with disabilities.
Table 6. How faculty use the LMS, by institution type



AA

BA

MA

DR

Course Management

To post a syllabus

89.6%

98.1%

93.7%

90.8%

For the gradebook

89.0%

81.7%

81.3%

78.8%

To push out information, such as handouts

82.3%

92.0%

88.2%

84.2%

To push out and collect assignments and/or assessments

80.1%

80.3%

83.7%

80.7%

Faculty-Student and Peer Interaction

To teach completely online courses

52.3%

25.4%

43.1%

32.9%

To promote interaction outside the classroom by using discussion boards

52.2%

38.5%

49.8%

44.2%

To teach blended courses

46.9%

30.0%

35.1%

30.5%
Majorities of faculty agree or strongly agree that the LMS is critical to their teaching (77%) and is a critical tool to enhance student learning (73%) (see table 7). Under the emergency conditions created by the pandemic, these convictions among faculty are a major advantage as institutions move their courses online. Faculty confidence in the importance of the LMS suggests that one major obstacle to the mass migration of college courses to completely online environments—faculty adoption of a critical technology—has already been overcome.
Table 7. Faculty who agree or strongly agree about the importance of the LMS, by institution type
| The LMS is... | AA | BA | MA | DR |
| --- | --- | --- | --- | --- |
| ...critical to my teaching. | 81.5% | 70.1% | 77.8% | 75.0% |
| ...is a critical tool to enhance student learning | 79.8% | 65.7% | 73.5% | 70.1% |
The COVID-19 pandemic is presenting higher education with a host of unprecedented challenges. Moving all courses with face-to-face components to completely online environments is new territory for students, faculty, and institutions. Fortunately, we know that online learning works, and we know a lot about how teaching and learning works in online environments. And, while there is an abundance of IT, teaching and learning, and instructional design resources that can facilitate the academic triage currently under way, institutions will need to provide expanded support and additional channels of support to help students. Our efforts here draw upon current EDUCAUSE student, faculty, and institutional data to help higher education employees anticipate potential problems as they move all of their course offerings online.
Read about students' readiness to adopt fully online learning. EDUCAUSE will continue to monitor higher education and technology related issues during the course of the COVID-19 pandemic. For additional resources, please visit the EDUCAUSE COVID-19 web page.
Note
For more information, see EDUCAUSE BYOD resources. ↩
---
D. Christopher Brooks is Director of Research at EDUCAUSE.
Susan Grajek is Vice President of Communities and Research at EDUCAUSE.