The Every Learner Everywhere network helps colleges and universities use adaptive learning technology to improve teaching and learning, with a focus on increasing the success of first-generation students, low-income students, and students of color.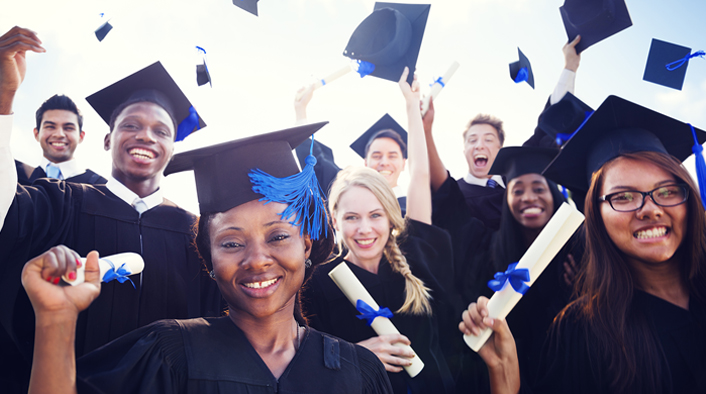 Many public colleges and universities have embraced the mission of increasing access to higher education by recruiting more diverse student populations. Unfortunately, institutions continue to see significant persistence and completion gaps for their low-income students, students of color, and first-generation students. In response to this problem, many two- and four-year institutions have set goals around equity, success, and completion. However, institutions are now looking for organizations that can help them achieve these goals through coaching, evidence-based decision-making, and innovative teaching and learning initiatives.
In 2017, the Bill & Melinda Gates Foundation brought together twelve organizations to help institutions reduce inequities through the use of educational technology. This new network, called Every Learner Everywhere, will focus its initial work on helping two- and four-year institutions effectively use adaptive courseware to help close persistent achievement gaps. The partner organizations will work collaboratively to support institutions as they transform their teaching and learning practices and achieve their institutional goals.
Why Adaptive Courseware?
Adaptive courseware has the powerful potential to create a more personalized learning environment in college courses. This technology makes learning more student-centric by allowing students to move through an individually customized path of course material based on their skills and knowledge. However, adaptive technology is not just reshaping the student experience; it is also creating new possibilities for instructors. Adaptive technology gives instructors access to new kinds of data beyond traditional end-of-term assessment scores so they can better understand what students are learning and how they are learning it. Many adaptive platforms allow instructors to see a more complete picture of their students, including real-time study habits, engagement with course material, and patterns of errors. This information empowers college instructors to design more targeted instruction and remediation. Additionally, if students are using adaptive courseware to learn more of the course material independently, instructors can redesign their in-class activities to incorporate more engaging, interactive, and high-impact instructional practices.
During 2019, Every Learner Everywhere will work with a limited cohort of public colleges and universities to develop best practices for:
Selecting adaptive courseware products that meet stakeholders' needs
Aligning adaptive courseware initiatives with larger institutional goals
Collecting and analyzing data to track the success of initiatives
Redesigning courses to incorporate high-impact instructional practices
Moving strategically from pilots to scaled initiatives
Sharing outcomes and enabling peer-to-peer learning
Every Learner Everywhere will start by working with institutions in three states—Texas, Ohio, and Florida—and then expand nationwide, with plans to reach at least 200 institutions by 2022. The initial coaching will use the best practices identified in "A Guide for Implementing Adaptive Courseware: From Planning Through Scaling," which details the successes of eight universities that are now using adaptive courseware with more than 100,000 students. Using this as a starting point, network partners will work together to improve and expand their bank of high-quality, field-tested resources and training.
Why a Network Approach?
By working collaboratively as a network, partner organizations will be able to learn from each other and present a unified voice to help move the field forward. Our founding network partners include Achieving the Dream (ATD), Association of Chief Academic Officers (ACAO), Association of Public and Land-grant Universities (APLU), the Digital Learning Research Network, Digital Promise, EdSurge, EDUCAUSE, Intentional Futures, Online Learning Consortium, SXSW EDU Conference & Festival, Tyton Partners, and WCET.
The Every Learner Everywhere network is well positioned to leverage the existing relationships and expertise of its partners. ATD and APLU, which will serve as liaisons to the institutions during the initial phase of work, collectively represent nearly eight million students at 459 colleges and universities. ATD's longstanding coaching model helps colleges use data, as well as information from peers in the field, to make strategic decisions and transform their teaching and learning. APLU, through its Personalized Learning Consortium, has significant experience helping institutions use adaptive courseware at scale to improve the student experience. Institutions working with ATD and APLU have already reported promising results of using adaptive courseware, including increased course passing rates, higher retention rates, lower costs for students, and increased student satisfaction.
All network partners are committed to common goals—continuously learning from the field and developing solutions that will reduce inequities across a variety of institutional environments. In the coming years, the network will likely expand its focus to begin exploring other types of educational technology and opportunities for institutional transformation. Visit the Every Learner Everywhere website to learn more about the network.
---
Karen Vignare is Executive Director of the Personalized Learning Consortium.
Ryan Kelsey is Chief Strategy and Innovation Officer at Achieving the Dream.
Stacey VanderHeiden Güney is Director of Every Learner Everywhere.