Georgia State University is exploring curriculum and program initiatives to ensure that students possess the digital skills needed to succeed in a swiftly changing professional landscape.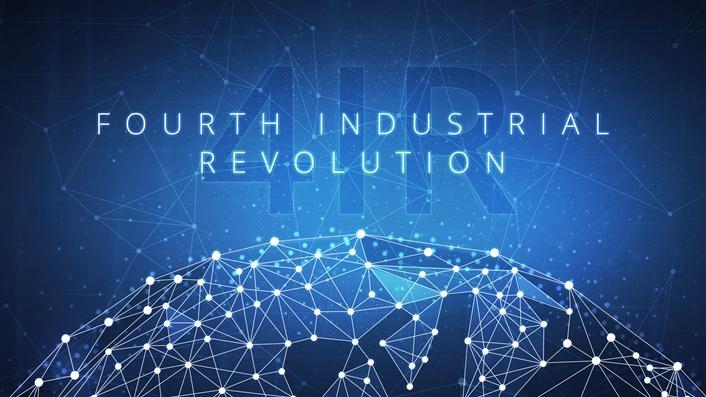 The accelerating pace of technology invention is changing the world around us at an unprecedented rate. Sensors integrated into devices ranging from stoplights to smart speakers are collecting immense stores of data that can provide insights into everything from our health to what motivates us. Robotics and 3D printing are reshaping manufacturing processes. Renewable energy and artificial intelligence are reinventing industries from transportation to telecommunication. These technologies are ushering in what many refer to as a Fourth Industrial Revolution, profoundly altering how we all live, work, and interact.
It is imperative that educational institutions consider how best to prepare students for this approaching revolution. At Georgia State University, we are exploring curriculum and programs to ensure that every student is ready to flourish in this world of the future, and we are shaping this exploration based on what students have shown us is important to them as they strive to achieve their goals in a swiftly changing professional landscape.
Several years ago, Georgia State started a digital literacy initiative, incorporating digital competencies into class activities in the university's core curriculum. A key outcome was that participating students asked for help continuing to develop their digital skills outside class through entrepreneurial and professional activities such as participation in the growing local hackathon community. We helped students start a new organization, called PantherHackers, that acts as a peer-learning community, hosting campus-wide workshops on digital concepts such as programming and blockchain, and teaching soft skills such as building a team and delivering a business pitch. The organization attracted not only students from majors including computer science and information systems but also English, marketing, design, and many others. As PantherHackers grew to over 400 members, their events routinely filled and their cross-disciplinary student teams won prizes in several local hackathons.
Digital skills are a crucial piece of educating students for the Fourth Industrial Revolution. But as technology advances, maintaining a human element by leveraging skills such as collaboration, communication, and compassion is of increasing importance. A recent report on preparing students for the future of work states, "It is the integration of human and technical skills that will provide the best preparation for the future of work."
At Georgia State, the skills students demonstrated by being a part of PantherHacker's cross-disciplinary project teams and peer-led trainings inspired the creation of a co-curricular, experiential learning program that we call Digital Learners to Leaders (DLL). DLL engages students in exploring solutions to local challenges using digitization and the Internet of Things. Now in its second year, DLL is developing the next generation of digital problem-solvers through experiential and project-based learning by encouraging students—particularly those frequently underrepresented in tech, including women and minorities—to explore their technology interests.
We created and continue to expand the DLL program based on the following ideas that we've seen are important to the professional growth of Georgia State's diverse student population as they obtain and apply digital skills.
Leverage Self-Directed and Peer-Led Learning
Letting students shape their own learning—including the ability to learn from testing ideas and making mistakes while building a professional community of peers—provides the basis for the DLL program's activities. Each year's cohort of program participants includes many self-directed learners, who are led by a number of paid student team leads. Teams of learners work with team leads to define a challenge they see in their local community and use technology to create a solution. Each year's learners also gain the opportunity to apply to be a team lead for the next cohort, providing one of several professional growth opportunities that the program offers.
Model Professionalism
Throughout the course of the DLL program, experts from Atlanta's education, business, government, and nonprofit communities are brought in to teach workshops on relevant professional and digital skills topics. Industry partners provide valuable real-world advice and can guide students as they tackle their projects. These experts are specifically chosen for their diverse perspectives and backgrounds so that students have access to mentoring that broadly reflects the variety of professional opportunities available to graduates with technology skills.
Encourage Cross-Disciplinary Community and Access
DLL brings together students and professionals from various majors and disciplines to encourage new ways of looking at things and a diversity of mind-set. Current DLL participants are seeking both two- and four-year degrees in 33 majors.
The 2018 ECAR Study of Undergraduate Students and Information Technology reflects the importance of providing for broad access to digital tools and training. The study outlines a new digital gap that is developing in that college students from non-STEM majors often do not have the same access to the extended reality and digital creation tools, such as virtual reality headsets and 3D printers, that their STEM-majoring peers do. Selecting a cross-section of students with both technically focused and other majors allows students to create unexpected connections and build strong communities, both for current collaboration and potentially for long-term networking. We also provide broad access to digital tools, such as makerspaces, so our students have access to digital building blocks.
Help Students Develop a Solution-Oriented Mindset
Various studies demonstrate the importance of developing in students at all education levels an understanding of the potential to solve problems they identify with as a means of ensuring that those who are underrepresented are motivated to enter STEM fields. Students in the DLL program attend workshops that demonstrate a framework they can adapt to develop new solutions. Topics include:
Ideation
Computational thinking
Project management
Graphic design
User experience and user interface
Entrepreneurship
Professional communication
DLL participants are developing digital solutions to problems such as using sensors to provide more-convenient methods of recycling and creating an immersive virtual reality game to teach financial responsibility. As students create these solutions, they apply a broad range of skills, from developing software applications to applying for patents.
Many students who participate in DLL go on to pursue professional internships or student jobs that are focused on their eventual professional goals and leverage the skills they learned in the program.
As we look at the next phase of implementing lessons we've learned from DLL, we are exploring ways to bring the program's experiential learning components back into the university's for-credit classes. Our focus is on creating courses aimed at providing professional experiences within our undergraduate curriculum. With each DLL project implementation, we are rewarded by seeing many students reach new levels of professional potential—and we're learning new practices that can be applied to help all of our students obtain the digital skills necessary to fully participate in and influence the world of the future.
---
Phil Ventimiglia is Chief Innovation Officer of Georgia State University.
Tiffany Green-Abdullah is Assistant Director of Learning Community Development at the Center for Excellence in Teaching and Learning at Georgia State University.