An increasing number of colleges and universities have begun helping students view the variety of their educational experiences in a new way—through a comprehensive learner record (CLR) that documents both academic and co-curricular learning.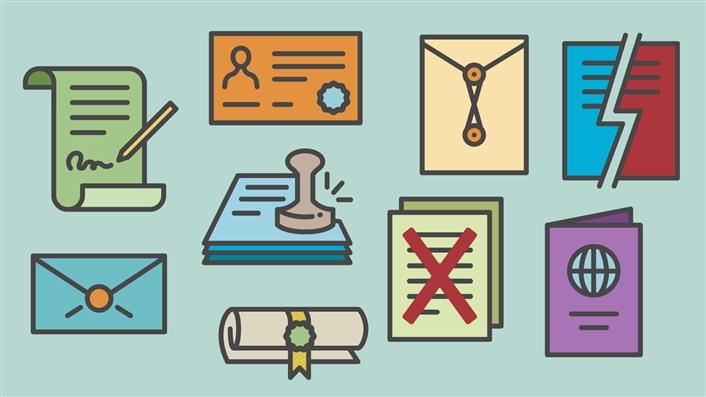 Despite the rising costs associated with earning a college credential, numerous measures indicate that it remains a worthwhile and valuable endeavor. From a financial-return perspective, research from the Georgetown University Center on Education and the Workforce found that workers who hold a bachelor's degree earn 31% more than those with an associate's degree and 84% more than those with only a high school diploma. For some students, however, job attainment and future earnings are not the only criteria for choosing to attend college. In 2016, the Cooperative Institutional Research Program (CIRP) conducted its national survey of freshmen. Three-quarters of its incoming first-time, full-time student cohort reported that "gaining a general education and appreciation of ideas" is a very important reason to attend college. Over 80% of this group also reported that learning more about topics that interest them was a very important reason. Both of these findings suggest that students are concerned about their learning, which presents a great opportunity for institutions to help them further identify the depth and breadth of their knowledge. Some institutions have begun helping students view the variety of their learning experiences in a new way: through a comprehensive learner record (CLR).
What Is a Comprehensive Learner Record?
The CLR is a digital record that institutions can use to document academic and co-curricular learning. Resources such as co-curricular transcripts, digital badges, and e-portfolios are CLR examples that showcase a range of campus activities including service, leadership, cultural competence, and other learning opportunities for students. These types of engagements, some of which could be labeled as high-impact practices, help students develop skills such as critical thinking, problem solving, and communication, all of which benefit them in both classroom and real-world situations.
Since 2016, NASPA – Student Affairs Administrators in Higher Education and the American Association of Collegiate Registrars and Admissions Officers (AACRAO) have partnered on a project to help institutions across the United States create comprehensive learner records. The project, which focuses on both technology solutions and learning frameworks, is valuable because it provides three benefits: collaboration across multiple functions, units, and divisions; innovative uses of existing data systems; and a method for students to narrate their learning experiences.
Benefit #1: CLRs Promote Cross-Campus Collaboration
The CLR is an excellent example of how integral functions on a campus can work together to better serve students. Because these digital records are intended to not only display students' engagement but also help them describe the learning that occurred in those settings, many professionals across the institution need to be involved. For example, the Student Transformative Learning Record (STLR) from the University of Central Oklahoma (UCO) is the result of joint work among the faculty, registrar, student affairs, and other units to develop a branded set of learning objectives that every UCO student should attain. UCO's six tenets of transformative learning, which are called the Central Six, reflect both discipline-specific knowledge and interpersonal skills. Professionals across the campus have agreed to stress the importance of these components to students in both classroom and out-of-classroom settings. As a result, everything from the branding of the program to the strategic communication of its value is carefully managed by multiple members of the campus community. The cross-functional collaboration needed to develop a useful CLR requires multiple iterations of goalsetting, strategy development, and action planning. However, it's an ideal approach for ensuring that students receive a consistent narrative about the CLR's value and purpose, which will ultimately impact how they use it to describe their experiences.
Benefit #2: CLRs Help Institutions Connect Data Across Sources
In addition to spurring collaboration, the CLR is a meaningful mechanism for connecting data that are sometimes less integrated. For example, the University of South Carolina's Beyond the Classroom Matters project has a co-curricular transcript component, which the institution uses to gather data about students' level of engagement. Professionals from the offices of the registrar, student affairs, and academic affairs worked together to establish a catalog of approximately 150 co-curricular engagements for which students can enroll. As students complete activities, the university displays those experiences in the CLR [https://www.aacrao.org/signature-initiatives/comprehensive-learner-record/university-of-south-carolina/images/default-source/comprehensive-learner-record/university-of-south-carolina/usc-csr---student-example_page_1?itemIndex=5]. The university also connects institutional data to CLR data in order to monitor students' progress and identify positive outcomes [https://www.aacrao.org/signature-initiatives/comprehensive-learner-record/university-of-south-carolina/images/default-source/comprehensive-learner-record/university-of-south-carolina/usc-csr-institutional-data-example_page_3?itemIndex=3].
Benefit #3: CLRs Help Students Describe Their Learning
While the advantages of collaboration and effective uses of data and technology are benefits that any institution would likely embrace, perhaps the most important benefit of CLRs is that they enable students to narrate the full range of their knowledge, skills, and abilities. As students prepare for life after college, it will be important for them to answer the simple question: What did you learn? Students who possess a CLR will have had many opportunities to reflect on the variety of experiences they've had and respond in ways that clearly articulate an integrated experience. For example, a student might have selected communications as her major of study and also participated in a club for which she managed social media. The student, in response to the question, could say she has learned how to effectively develop tailored messages for multiple audiences across different digital channels. When asked to explain further, the student could describe course-related lessons and projects, as well as the practical experiences gained from club participation. If asked to provide even more detail, the student could display the CLR, which would contain artifacts from both classroom and co-curricular work.
As we continue to search for ways to help students get the most value possible from their college experience, there will be many opportunities for innovation, creativity, and teamwork. The CLR is a great example of each of these, and if institutions can leverage existing systems, personnel, and financial resources to develop one of these records, students will have a valuable resource that will help them articulate the richness of their learning journey.
---
Amelia Parnell is Vice President for Research at NASPA – Student Affairs Administrators in Higher Education.