See how the results of the latest ELI Key Issues in Teaching and Learning Survey stack up against responses from years past.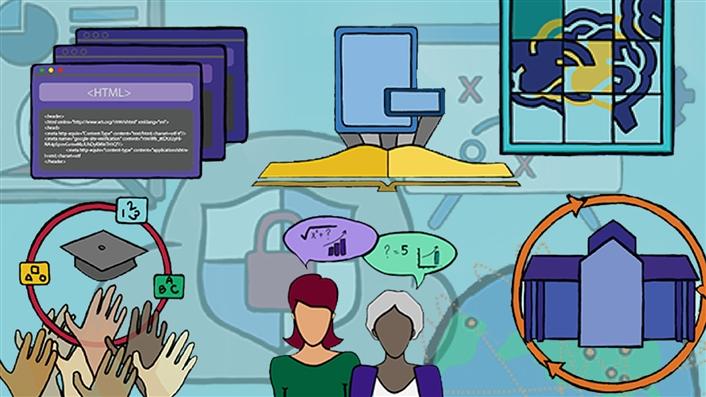 The EDUCAUSE Learning Initiative (ELI) has been surveying the teaching and learning community since 2011 to identify the community's key issues. This annual survey represents a broad and diverse viewpoint, as we encourage professionals from all walks of teaching and learning life to participate. Nor is participation restricted to just those at EDUCAUSE member institutions. For example, we encourage participation from groups such as the POD Network and members of the Coalition of Networked Information (CNI). Again, the aspiration is to have the results of the survey reflect the views of the widest possible segment of the postsecondary teaching and learning profession.
Each year, we prepare the survey by working with our community to identify roughly 20 relevant, timely issues that they believe warrant placement. Typically, the annual roster tends to resemble that of the previous year, but there are always some additions and deletions. As for the voting itself, we don't often see many dramatic shifts from one year to the next. Issues tend to move gradually, both up and down, reflecting the changes in the community and the directions of our institutions.
The results from the 2018 Key Issues in Teaching and Learning Survey, however, show a much greater amplitude of shifting than past years, injecting an element of mild commotion into the mix. Here are some highlights from this year's results:
Academic transformation and faculty development continue their run at the top of the list. From 2015 to 2017, these two were either #1 or #2; for 2018, academic transformation is #1 and faculty development is #3. This suggests that the community continues to identify strategic changes in teaching and learning practice (transformation) and faculty instructional practices as domains of special importance.
Accessibility and universal design for learning (UDL) has made a dramatic ascent over the past four years, moving from #12 in 2015 to #2 in 2018. It is helpful to see this important issue become more visible in the survey; as a result, ELI plans to devote some of the 2018 issues of the ELI 7 Things You Should Know About... publication to this key issue.
Perhaps the most dramatic shift is that of the issue of privacy and security, leaping from #14 in 2017 to #4 in 2018. Certainly the continual reports of system breaches, and now the concern over chip-related vulnerabilities, must be playing a role here. I suspect the growing use of open standards for learning data (Caliper and xAPI) is also serving to raise this issue, as the standards greatly facilitate the capture and aggregation of learning data of all kinds, which in turn raises a host of privacy questions.
The issue of digital and information literacies continues to figure prominently, moving from #11 in 2016, to #3 in 2017, and now #5 in 2018. No doubt the contemporary political climate is contributing to this, bringing higher education's role in developing these literacies into great relief and importance.
Another rather dramatic move concerns the issue of integrated planning and advising (sometimes known as iPASS). This issue moved from #16 in 2017 to #6 in 2018. This may have to do with this domain's movement from being a novelty supported through one-time grants to wider adoption at institutions across the country.
Where some issues go up, others must come down. Moving down a bit in 2018 are learning analytics (from #10 in 2017 to #11 in 2018), learning space design (from #8 to #14) and competency-based education and new methods of assessment (from #5 to #16). In my conversations with community members, I come away with the distinct impression that it's not that these three are somehow no longer important, but rather that the community's attention has shifted in terms of its emphasis. Also, the difference in scores from one rank to the next tend to be small, indicating that all of these issues remain "key" for the community.
As with any survey, the results are not any kind of tangible proof of something. Instead, they reflect broad perceptions, indicating current trajectories in our thinking and professional undertakings. They also establish set of discussion points for our meetings, webinars, and other community events.
If you're interested in seeing how various key issues have fared over the years, we offer this spreadsheet, which lists the results of our survey from its inception in 2011 (back when we called the issues "content anchors") leading up to the results from 2018.
We at ELI would be eager to hear your thoughts and comments on the 2018 results and our Key Issues Survey in general. Feel free to contact me at [email protected].
---
Malcolm Brown is Director of Learning Initiatives at EDUCAUSE.