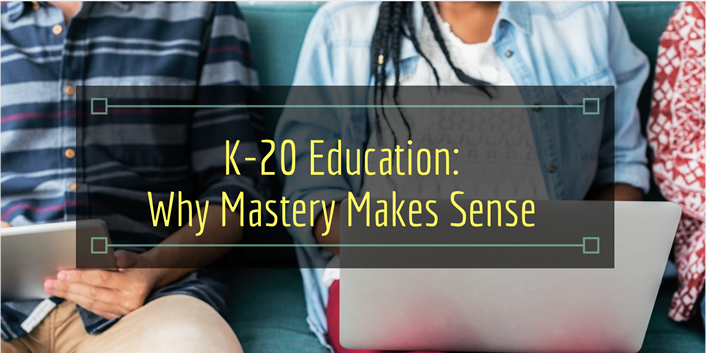 Other Posts in this Series
We think we may be onto something.
The Mastery Transcript Consortium was born on March 1, 2017 with 54 independent schools. Six months later, the MTC's roster has more than doubled and includes some of the world's best known prep schools, as well as some of its youngest and smallest. We've also been fortunate enough to gather a dozen or so leaders — public school superintendents, college admissions deans, assessment experts — to advise the MTC as we venture to invent a tool that will make each student's humanity and abilities visible and understood.
All the schools that have expressed interest or joined the Consortium have done so because they have affinity with our mission: "The MTC hopes to change the relationship between preparation for college and college admissions for the betterment of students."
The last part is also the important part. Our organization is first and foremost about kids. We see the high school transcript as a broken tool that nonetheless possesses enormous power. After all, the transcript shapes the very education it hopes to measure and represent. It promotes educational experiences that often do not prepare students, support teachers in their important work, or better our world.
The transcript also belongs to the constellation of stress-inducing forces that, for far too many students, turns adolescence into an unwinnable race to attain the best, the most, the hardest. All of us should pause to consider the data and trend lines about the mental health of students on college campuses.
And yet, the force the transcript wields over each student's learning and each school's ability to teach also represents a tremendous opportunity to make things better for everyone. We believe that if we change the transcript, we can change how students experience school and how schools work with students.
The MTC aims to use the collective influence, access and flexibility of established independent schools to allow the college preparation model for allhigh schools — not just private schools — to change. However, we are starting with independent school members simply to minimize complications and streamline the early stage development.
Once we have proof of concept, the MTC plans to open membership to interested public schools. We've already had tremendously productive meetings with a number of superintendents, and we're learning great lessons from the work of visionary organizations such as New York City's Mastery Collaborative, the Great Schools Partnership in New England, and public school districts like Windsor Locks, CT, which are already well on their way to instituting the kind of competency-based education that the Mastery Transcript will capture and present to colleges.
The enormous power that the transcript wields over each student's experience and each school's approach to teaching also provides an enormous opportunity to make things better for everyone. The new Mastery Transcript isn't built yet — that's the main work in front of us — but we do have a clear vision of its features:
It will be a digital transcript readable in under two minutes. Every Mastery Transcript from every school will share a common design so that, once trained, college admissions officers will be able to navigate it easily.
Evidence of a student's best work in high school will be two clicks away for any reader of the transcript. In essence, the Mastery Transcript will function as a homepage that will link to the actual evidence of student mastery the school certifies.
Rather than listing courses and grades, the Mastery Transcript will illustrate a student's mastery of skills, knowledge, and elements of her or his demonstrated character traits.
Each school will develop its own Mastery Credits. This means each school's teachers and administrators will determine what skills, knowledge, and social, emotional and self-directed learning they want to credit based on the school's mission, values, and vision.
As a result, the Mastery Transcript will offer much greater transparency and clarity than the current transcript that nearly all schools use. Colleges will know the shape of each student, and students will be able to use their classes, extracurriculars, and even their summer work to stretch, strengthen, and know themselves.
Despite what some critics suggest, schools using the Mastery Transcript will likely become more rigorous, not less. After all, there are no B's on a Mastery Transcript.
The Mastery Transcript isn't just about helping with the college process. It's about clearing ground for schools to teach in ways that match our era and what we've learned about how students learn best.
We hope that the Mastery Transcript will foster an apprentice-based pedagogy that inspires intrinsic motivation, nurtures curiosity, demands deep understanding, and leads students to truly master what they now typically learn for an assessment — and often forget soon after. In other words, we're not just building a transcript; we're creating a path to a better school experience for students.
---
Scott Looney is the MTC's Founder and Board Chair. He joined Hawken School as its 10th head of school in July 2006. Since that time, he has enlivened the school with a variety of forward-focused initiatives that have earned national recognition. His belief in student-centered and authentic learning has fueled each effort including the founding of the Mastery Transcript Consortium in 2017.