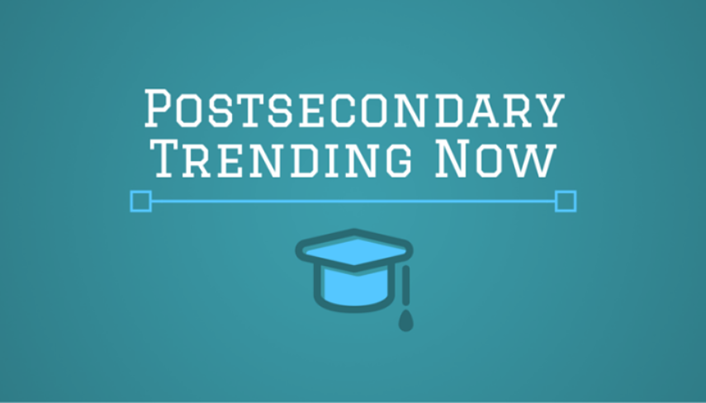 Many in the higher education community are intrigued by the value of leveraging institutional analytics to improve student success, and have been for a while. "Institutional Analytics in Higher Education," a 2016 EDUCAUSE ECAR report, asserts that the aspiration to use analytics to make a difference for students goes back at least a decade.
Could the right combination of software and process reform dramatically improve persistence and completion rates for students — especially students from minority groups or low-income backgrounds? Many institutions are still not quite at the point of investing the resources needed to realize the potential of analytics for student success. That said, the current academic year has seen pioneering projects and early successes draw the media spotlight.
London
The spotlight, in some cases, is international. In April, the London Times Higher Education section published "How Do Universities Use Big Data?" This piece prominently features Georgia State University, one of the 26 iPASS grant recipients. Georgia State's commitment to using data analytics to improve retention and graduation rates came straight from the president. In partnership with a software vendor, the campus used ten years' worth of data to create its model, which is now used to scan students' progress and automatically generate alerts for those who are struggling. The alerts are sent both to students and to their advisors.
Results are impressive: after four years of using the system, the average time to graduation for Georgia State students is down by half a semester. This result is not only good for the students in question but also for the university's bottom line.
New York
In February, the New York Times featured a story with a similar theme: "Will You Graduate? Ask Big Data." That one, too, featured Georgia State and its significant results — and also noted progress at another institution from the iPASS cohort, Middle Tennessee State University. Rick Sluder, MTSU's dean of University College, told the NYT that since adopting predictive analytics software in fall 2014, the university has seen retention of first-year students rise by five percent. Between 2013 and 2015, the percent of first-year students completing at least 30 credit hours at the conclusion of the spring semester also increased.
San Francisco
It may not have made national headlines. But at the iPASS convening held in conjunction with Achieving the Dream's DREAM conference this past February, the iPASS colleges and universities presented posters highlighting recent successes achieved, in part, by effectively utilizing predictive analytics. Two to consider:
Ramapo College of New Jersey, where academic advisors have begun to incorporate insights drawn from predictive modeling into their work with students, saw a 2% decline in the number of students on academic warning at the end of first semester and an 11% decline in the number of students placed on academic probation after warning.
At Austin Community College, degree, certificate, and other completions rose 71% overall between academic years 2010 and 2015.
To learn more, see the full set of iPASS grantee and community member posters. If your institution is planning to implement predictive analytics, I recommend using our recently developed predictive analytics technology checklist.
---
Nancy Millichap is a program officer with the EDUCAUSE initiative Next Generation Learning Challenges (NGLC), which makes grants aimed at dramatically increasing college readiness and completion through applied technology.