Over and over, technology implementations in higher ed get stuck in what Phil Hill refers to as pilot "purgatory," never realizing their full potential. And yet, we continue to try out new technology reforms with a pilot, without a clear plan for scaling other than the hope that one day, we'll be able to get them to scale.
Given what we know, why, then, are we surprised when we offer a pilot with an emerging technology and it doesn't get very far?
At Guttman, we're trying a different approach — implementing technology at scale.
A Little Bit about Guttman:
Guttman Community College (CUNY) opened in 2012 with an educational model that implements the high-impact practices the literature says works with urban community college students "at scale." Our enrollment is small right now (~850 students); our target enrollment is 3,000–5,000 students. We are in the process of implementing an iPASS (integrated planning and advising for student success) solution using Starfish and Digication to develop effective advising and intervention practices as our enrollment grows. And, of course, we're implementing it "at scale."
Who Are We?
The three of us will be co-authoring this blog series:
Laura M. Gambino, Associate Dean for Assessment and Technology
Danielle Insalaco-Egan, Director of Student Support and Academic Achievement
John D. Stroud, Chief Information Officer
You can read a bit about us below (and feel free to Google us if you want to learn more). But one thing that should be known is that we are all, by nature, risk-takers — after all, we each left our previous positions to help open a college. We also know and recognize we are in a unique position, working in this new institution to build a culture, versus changing an already existing culture. We believe the path we take can be accomplished by all, with the right planning and support.
Change is a Big Deal:
Educators are drawn to pilots for a reason: institution-wide change is challenging. And institution-wide change that involves technology is even more challenging. While there are a number of reasons for this, there are two that stand out for us:
Starting broadly, or "at scale," is risky.
Starting at scale requires a level of cross-institutional collaboration above and beyond our normal day-to-day interactions.
Those reasons are real, and we should take them seriously.
Setting a vision, planning for and implementing institutional change with the deployment of technology is challenging — and risky. Working together in new ways can take us out of our comfort zone and challenge us personally and professionally. But, if we do these things and do them well, the payoff can be invaluable — for students, for faculty and staff, and for the institution.
In other words, Go Big…and the result can be transformational.
At Guttman, we choose to Go Big. In this blog series, we will share with you what that looks like and what we've learned both from our work and from the work of others.
Why This Blog?
Guttman offers a "vision of the possible." By "going big" with iPASS we will show what can be done to transform advising and student success practices in higher education. We think there are many lessons to be learned from what we're doing. And, we want to share those lessons with the broader field.
We invite you to join us in this space each month as we share another piece of our story, from concept to implementation to practice — successes, challenges, and mistakes — as it continues to unfold.
Brief Bios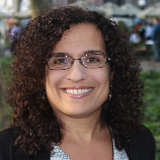 Laura M. Gambino, Ed.D.
I started working in the technology industry over 25 years ago as a computer engineer before transitioning to higher ed as a professor of computer information technology. Currently the Associate Dean for Assessment and Technology at Guttman Community College, I am responsible for leading all things assessment and academic technology-related, including Guttman's ePortfolio and iPASS initiatives. I am also a DQP/Tuning Coach for the National Institute for Learning Outcomes Assessment.
Twitter Handle: @lmgambi
LinkedIn: https://www.linkedin.com/in/lauramgambino
---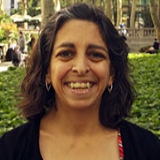 Danielle Insalaco-Egan, Ph.D.
I've been in higher education administration for over twenty years, and I lead the advising team at Guttman. I'm an expert in advisement, professional development, and first-year seminars, as well as 18th-century British poetry and prose — I chose the path of fostering student success outside the classroom rather than a faculty career. My other full-time job is mom to three-year-old twins.
LinkedIn: https://www.linkedin.com/in/danielle-insalaco-egan
---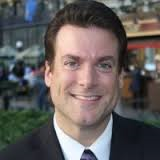 John D. Stroud
I have worked as a technologist for over 18 years, the last 12 in higher education, which I now consider home. As the Chief Information Officer for Guttman Community College, I am responsible for the strategic direction and leadership of all technology needs for the college. I place a special emphasis on utilizing innovative and disruptive technologies in the learning environment with the goal of increasing student engagement and success.
LinkedIn: https://www.linkedin.com/in/johndstroud