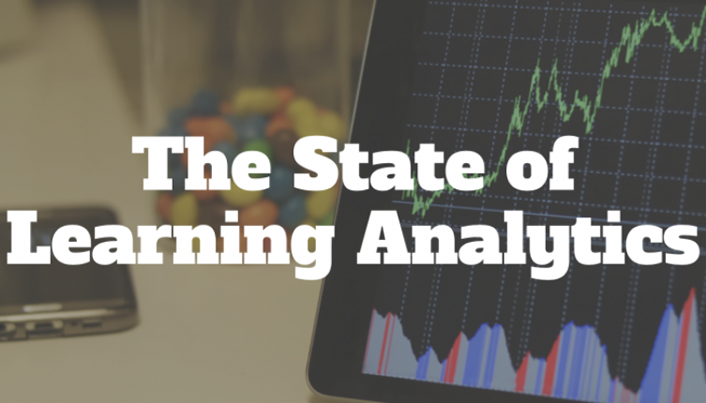 As a field, learning analytics holds incredible promise in terms of revealing the most effective methods and approaches to teaching and learning. The 2016 Horizon Report, produced by New Media Consortium (NMC) and ELI, describes it as "an educational application of web analytics aimed at learner profiling, a process of gathering and analyzing details of individual student interactions in online learning activities."
In 2012, the field of learning analytics was examined by EDUCAUSE Center for Research and Analysis (ECAR) and was the topic of an EDUCAUSE Learning Initiative (ELI) Focus Session. In 2016, it ranked in the top five topics on the ELI Key Issues in Teaching and Learning, the results of an annual survey representing a broad swath of the higher ed community. (Check out ELI's downloadable high-resolution infographic for more information on this year's Key Issues and associated resources.)
Obstacles to Implementation
If instituted successfully, learning analytics could be considered the golden goose of higher education. Beyond monitoring performance, the data can also be used to predict student success and prescribe relevant intervention strategies. The implications here are that learning analytics can serve to reshape the trajectory of the student experience, enabling institutions to improve upon their offerings and, in turn, impact their overall academic standing.
If students are succeeding and a college or university's reputation is thereby strengthened, such outcomes could serve to positively impact retention, future enrollment, and ultimately, an institution's bottom line. From this perspective, the concept seems like a win-win scenario.
Why, then, have learning analytics been declining as a priority at institutions around the world?
According to a recent ECAR report, several major challenges exist to embedding the use of learning analytics into institutional practices. These hurdles include:
data-quality concerns,
system-integration difficulties,
lack of support of key leadership,
and a possible faculty culture of resistance.
Their research findings are echoed by those who actively study the industry. In an EDUCAUSE video interview, Gartner Research Director Glenda Morgan shares her insights on the current state of learning analytics, as well as where she believes the field is headed.
"The numbers have actually gone down from 2012, so fewer places are doing learning analytics than said that they were doing it — it's a lower level of priority. There are a couple of reasons for that, I think. One is, it's difficult. It's technically difficult. It's a very new market; the solutions really aren't there," she said.
The 'big issue' has many different moving parts, she added. But technical issues aside, there's a very real human issue.
"It's also politically really charged, if you think about it," Morgan continues. "So, you can do institutional analytics as it doesn't stick on the faculty. Once you start talking about gathering learning data at the course level you run into faculty autonomy issues and you've got to be really delicate. I think a lot of people aren't doing learning analytics right now because they're staying away from that."
Looking Ahead
Morgan believes that the future of learning analytics will involve the proliferation of related technologies. Aside from that, it'll also be much more granular in nature.
"We'll see it much more, and we'll see it driven as a part of digital strategy at the level of the institution," Morgan predicted. "In terms of actual technologies, I think we'll see it get much more into the course level as it's now mostly macro-level."
One commenter posed a question: How are institutions harnessing the power of learning analytics when a learning management system is not part of the equation?
What do you think? We invite you to share your thoughts with our community in the comments section below.
---
Kristi DePaul of Founders Marketing provides editorial support and regular contributions to the Transforming Higher Ed column of EDUCAUSE Review on issues of teaching, learning, and edtech.