By answering 10 calls to action, IT leaders can catalyze lasting transformations that will fundamentally redefine how higher education institutions provide access and services.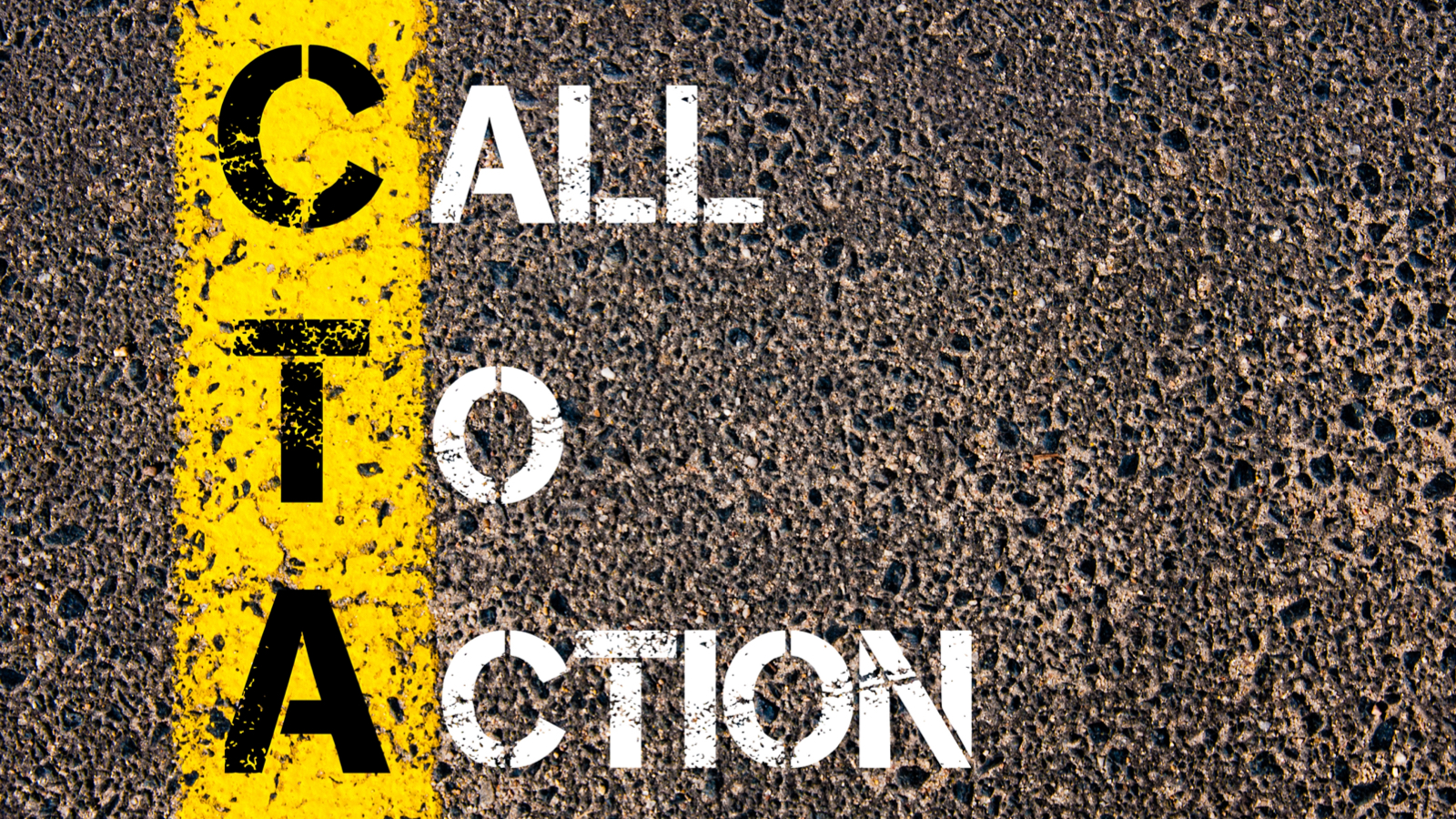 One way to chart the future is to critically reflect on the past.
The end of 2022 marked five years into my role as Chief Information Officer for Arizona State University. While approaching this milestone, I found myself entering an introspective space as a way to envision what lies ahead. In an essay titled "Writing the Living Playbook: Strategic IT Planning to Empower Community Success," I outlined my reflections on the role that information technology plays in fostering collaboration and nurturing an inclusive culture that champions discovery, exploration, and innovation at one of the largest universities in the United States.Footnote1
In the essay, I use the metaphor of tectonic shifts to help tell the story of the evolution of technology. Among these shifts is the compounding impact of massive, hyperscale computational and network capacity. Successful networks have yielded increased economies of scale for computing and storage capacity; in turn, these advancements have fostered innovations in nomadic and mobile experiences. In addition, the possibility of new disruptions resulting from advances in machine learning and artificial intelligence (AI) might well lead to new tectonic shifts.
Such disruption may well be the only constant.
And sure enough, in late November 2022, OpenAI launched ChatGPT, which was followed by several other proprietary and open-source large language models. Indeed, while the tremors associated with AI may have been active for the past seventy years, generative AI and a wide range of other advanced machine learning models are likely to dominate much of the future.
As we stand on the brink of this tectonic shift driven by the emergent AI revolution, I can't help but feel both excited and more than a little worried by the powerful innovations to come. As we navigate this rapidly changing landscape, we're bound to face a few collisions between the old systems and the new disruptive technology approaching at warp speed.
Rethinking How We Work, Study, and Engage in Authentic Learning
As Daniel Katz and Robert Kahn wrote in their 1966 book, The Social Psychology of Organizations: "Too often changes in the social arrangements of organizations are lagging and fragmentary adjustments to technical changes already accomplished. We automate the equipment first and repair the social dislocations afterwards."Footnote2
Advancing a plan for an AI-centric enterprise IT organization begins with a combination of focus on adaptive organizational culture and new technical tools. Adaptive culture development inside enterprise IT organizations nested inside large, complex, and mostly resistant institutional culture makes this journey complicated. Meanwhile, the most pressing challenge we face in using new AI tools is cultivating a solid foundation in machine learning software DevOps, data sciences, and advanced analytics. For many organizations, this part of the plan is also complicated, since many have outsourced their capacity to integrate and build campus solutions, and some of these third-party vendors are now having difficulties as they try to pivot to the emergent needs. Leaders in higher education must come together to continue these vital conversations about organizational aspirations and work to build consensus around our vision of becoming AI- first enterprise organizations.
The second line in the famous quote "The Internet has changed everything," spoken by GoDaddy founder Bob Parsons, is: "We expect to know everything instantly." It's important to understand that AI changes the operative mindset. We don't need to know everything because our virtual tutors do. What generative AI means is that we will need to know how to prompt and assess. Authentic learning is less about retrieval than it is about synthesis and understanding. Bolstering learning at scale via generative AI requires vision and resolve.
With thoughtful coordination, we can catalyze lasting transformations that will fundamentally redefine how our higher education institutions provide access and services—thus shaping a brighter future for all. Marco Iansiti and Karim Lakhan underscore this point: "The most difficult work is in changing the organization, transforming its operating architecture, and building the right skills, capabilities, and culture to drive an increasingly digital operating model."Footnote3 As we set out to enable these transformations in higher education, we can advance the process by taking the following ten actions.
#1. Eradicate Hierarchical Enterprise IT Models
We first need to recognize that top-down, hardened, bureaucratic models of enterprise IT organizations are destined for obsolescence. Yet this does not mean that legacy culture and ways of organizing will easily cede to becoming a flatter and more cross-matrixed orchestration of IT work.
Colleges and universities have been moving toward a more fluid, inclusive state that can easily change shape to meet the pressing needs of their community.Footnote4 Many IT professionals are attracted to the opportunity to advance their contributions with greater autonomy and distributed authority. Regular, reliable, and repeatable interactions with customers can also lead to greater customer satisfaction, productivity, and efficiency, along with a deeper appreciation of humans working together.
As IT leaders navigate this digital transformation, a key question arises: how can their organizations be prepared to make necessary pivots to solve systemic challenges? Doing so starts with a theory of change—one with a vision and a strategy to engage people and to develop agile organizational capacity. The tools and technology will follow.
#2. Nurture a Culture of Belonging
A culture of belonging is the heart of strategy, and it's a strategy with heart. Belonging is an outcome that's hard to measure, but we know when people stay engaged, it's because they feel they're somewhere worthwhile—and that they're someone worthwhile. Belonging is an ethical expression of solidarity and in opposition to the dominant experience of alienation. The mainstreaming of AI discourse has brought with it predictions of apocalyptic loss of employment opportunities throughout the economy and in particular among knowledge workers. Knowledge workers, including IT professionals, who understand that they belong will find abundant opportunities in the emergent AI organizations that are being created right now. Interest in leaning into new technologies is a necessary but insufficient condition for crossing the chasm of the new AI economy. A culture of belonging that demonstrably values individual contributors and teams provides the fortitude that can engage and raise expectations for all.
At ASU Enterprise Technology, our Positive Core, leadership principles, and active giving back are part of our foundation. We have resisted hiring a chief caring officer for our organization in favor of establishing a community of practice called Culture Weavers. Nearly 25 percent of the more than 700 IT professionals at ASU Enterprise Technology have participated in our community of practice.
With each step forward, IT leaders must look ahead and consider how to best guide our community to new heights while leveraging emerging technologies to continue our upward trajectory.
#3. Bolster Learning at Scale via Generative AI
Whether someone uses a generative chatbot to rewrite the ending of Moby Dick or deploys bots to address commonly asked questions, the potential use cases for AI are limitless. Most exciting are the opportunities to reach learners with the resources they need, when they need them.
The potential of evolving learning journeys into guided experiences with as little or as much engagement with augmented intelligence as is desired by learners is an unbelievable opportunity and responsibility. Still, the field has work to do in terms of building ethics and eliminating bias over the next five years and beyond. This requires ongoing evaluation and monitoring of AI systems, as well as constant collaboration between stakeholders such as researchers, faculty, students, and community members, to ensure that AI is used in a responsible and ethical manner.
The best of AI in the higher education setting lies in its potential to revolutionize how learners access and engage with educational resources, offering personalized experiences at scale. The new literacies that will be produced include the art and science of prompting, as well as an exciting new domain around the meaning of and technique for evaluating and assessing learning in the AI age. AI has the power to transform how colleges and universities provide services, support vulnerable populations, improve STEM education, and much more.
#4. Support Graduation Rates, at Scale, for the Most Vulnerable Populations with Real-time Analytics
One out of two students in the United States starts but does not finish a college degree. Forty million working adults have begun but have yet to finish a degree. Data helps us understand how to provide better support to students and learners; being able to provide just the right interventions at just the right moments can be the difference between someone dropping out and feeling they have the resources needed to continue and thrive.
Moreover, a values-led college or university will embrace principled innovation that affords learners, wherever they are in their life journey, the opportunity to interact with institutional leaders who genuinely believe in service at scale. This service could include using real-time analytics and smart technology to identify patterns in students' learning and providing personalized recommendations for support and intervention. For example, data-driven predictive models allow the identification of students who may be at risk of dropping out or falling behind, allowing faculty and others to proactively provide support and resources to improve retention and overall graduation rates.
Ultimately, the goal in finding scalable solutions is to empower institutional leaders to support students in achieving their academic goals and prepare them for success in their future careers and beyond.
#5. Hyperscale Identity Management for Students and Learners
As the treasure trove of digital resources continues to expand, the need to simplify and safeguard the ways individuals access those resources increases. Organizational leaders have struggled for decades to unlock value while maintaining trust relationships through the rigid ways we require learners to share their personal information with us.
Federated or orchestrated identity management models that meet learners where they are and grow in nuance as trust is built hold great potential to help institutions realize more flexible models that improve access for all. Self-sovereign identity is both a philosophical and a technical foundation for designing enterprise identity and provisioning systems. The central notion here is that identity itself is now a monetizable and accretive value for the business, including higher education. Requirements for identity will need to evolve to be balanced between consumer sovereignty and institutional needs.
Overhauling these systems in order to meet the hyperstability of identities includes using digital resources to ensure a seamless learning journey—such as by using extended reality and adaptive technologies to enhance learning strategies. This approach has the potential to transform academia and equip students with the skills and knowledge they need to succeed in today's rapidly evolving landscape.
#6. Improve STEM Learning with Extended Reality and Advanced Adaptive Technologies
ASU has made great strides with Dreamscape Learn, enabling an immersive curriculum in biology—among many other subjects. The ASU adaptive-learning platform BioSpine also shows how personalizing feedback and making it instantaneous improves learning outcomes.Footnote5
Narrative-based learning is very different from the industrial models that have guided instruction at scale for nearly a century. We will need to get better at understanding how to construct compelling narratives that invite learners to chart their own learning journeys. Being able to scale such learning experiences allows institutions to better meet students and learners where they are in the ever-evolving hybrid landscape of learning, working, and living.
These emerging technologies have the potential to revolutionize the way colleges and universities approach education and prepare students for the challenges of the future. However, as higher education institutions increasingly integrate new technologies—such as extended reality and AI—prioritizing digital trust and data transparency becomes even more critical to ensure that students feel safe and supported.
#7. Establish Technical Scaffolding for Digital Trust, at Scale
The term digital trust has entered the mainstream of cybersecurity and technology operations strategy. In fact, in November 2020, ASU welcomed its first Chief Information Security and Digital Trust Officer: Donna Kidwell.
Over time, enterprise strategies in higher education need to be guided both by a deep understanding of the pernicious nature of the information security landscape and by a plan for designing and practicing stronger human skills and systems to support those skills that are embedded in earned trust relationships.
With values of transparency and privacy by design embedded into the ASU Enterprise Technology strategy, we can adopt a learner-centric approach to empower students as cocreators of their own learning experiences. This means engineering everything while keeping security in mind and building antifragile, trustworthy systems that can protect the integrity of student data. As a result of our social commitments to data innovation, students know their data is secure throughout their learning journey.
#8. Advance Our Commitments to Social Embeddedness with Principled Innovation and Leadership
At ASU, we believe that it is our social responsibility to ensure that the knowledge we create is accessible and can be used to help the most underserved communities. This belief is exemplified by the ASU Learning Enterprise.
Within technology organizations across higher education, we can leverage our technology competencies to advance the digital destinies of the communities around us. Institutional leadership in partnering with these communities through a portfolio of digital equity and inclusion efforts helps to create a replicable and scalable model. Using this model, colleges and universities can ensure their relevance to the education, health, and socioeconomic needs of their surrounding cities and communities.
Whether we're strategically partnering with schools, businesses, or community organizations, leveraging digital tools and data analytics can help us form meaningful partnerships to advance our commitments to all learners. Taking this approach, colleges and universities can develop and scale innovative programs that meet the evolving needs of their communities.
#9. Support Technical Training and Leadership Development
All of us in higher education know there are more technology jobs that need to be filled than there is the talent to fill them. Plus, the skills needed for the future are changing—in real time.
This is vital to address in IT strategy. Over the past few years at ASU, we have engaged in executive education, capacity building, and certifications with the Learning Enterprise. We also launched the Technical Upskilling Program and the T4 Leadership Academy to foster a culture-forward, social impact mindset for technology leaders.
This multifaceted strategy, which combines leadership opportunities and upskilling certifications with strategic goals to foster exploration and discovery, can help institutions build an adaptable IT workforce of the future. By staying ahead of the curve and preparing learners for the jobs of tomorrow, we can bridge the talent gap and build a sustainable and collaborative IT workforce.
#10. Engage New Strategic Technology Collaborations While Sustaining Existing Efforts
Cross-sector collaboration is key to creating impactful, scalable solutions and opportunities. Designing partnerships with strategic industry leaders and advancing multiple enterprise goals involves building trust relationships.
Understanding various competing goals, including short-term needs for industry, when constructing partnerships is as much art as science. ASU has a strong track record, building intentional relationships with AWS, Cox Communications, Verizon, Zoom, Arista Networks, Google, Apple, Unity, and others.
To identify blind spots and untapped opportunities within existing collaborations, colleges and universities should prioritize frequent communication and evaluation. By embracing a proactive, collaborative approach, institutions can position themselves to drive toward greater access and equity while creating scalable solutions for today and beyond.
******
IT leaders have the opportunity to shape the future of higher education through innovative technologies, including AI. The ambition of technology leaders should be not only to get a seat at the table but also to earn the right to remain at the table. By balancing the operations and opportunities that are guiding the strategic initiatives and designs of our institutions, we can enable lasting transformations and earn that right.
Notes
Lev Gonick, "Writing the Living Playbook: Strategic IT Planning to Empower Community Success," ASU Enterprise Technology, Arizona State University, April 4, 2023.

Jump back to footnote 1 in the text.

Daniel Katz and Robert L. Kahn, The Social Psychology of Organizations (New York: Wiley, 1966).

Jump back to footnote 2 in the text.

Marco Iansiti and Karim R. Lakhani, Competing in the Age of AI: Strategy and Leadership When Algorithms and Network Run the World (Boston: Harvard Business Review Press, 2020).

Jump back to footnote 3 in the text.

"Unleashing the Modern IT Workforce: An Antifragile Model That Supports Community Needs," ASU Enterprise Technology (website), accessed August 14, 2023).

Jump back to footnote 4 in the text.

Sandra Leander, "ASU Develops World's First Adaptive-Learning Biology Degree," ASU News, August 20, 2019.

Jump back to footnote 5 in the text.
---
Lev Gonick is Chief Information Officer of Arizona State University.