Learning spaces and technology infrastructure have become increasingly important to the student experience. Higher education leaders have an obligation to reimagine hybrid learning in ways that can achieve accessible and equitable education for student success.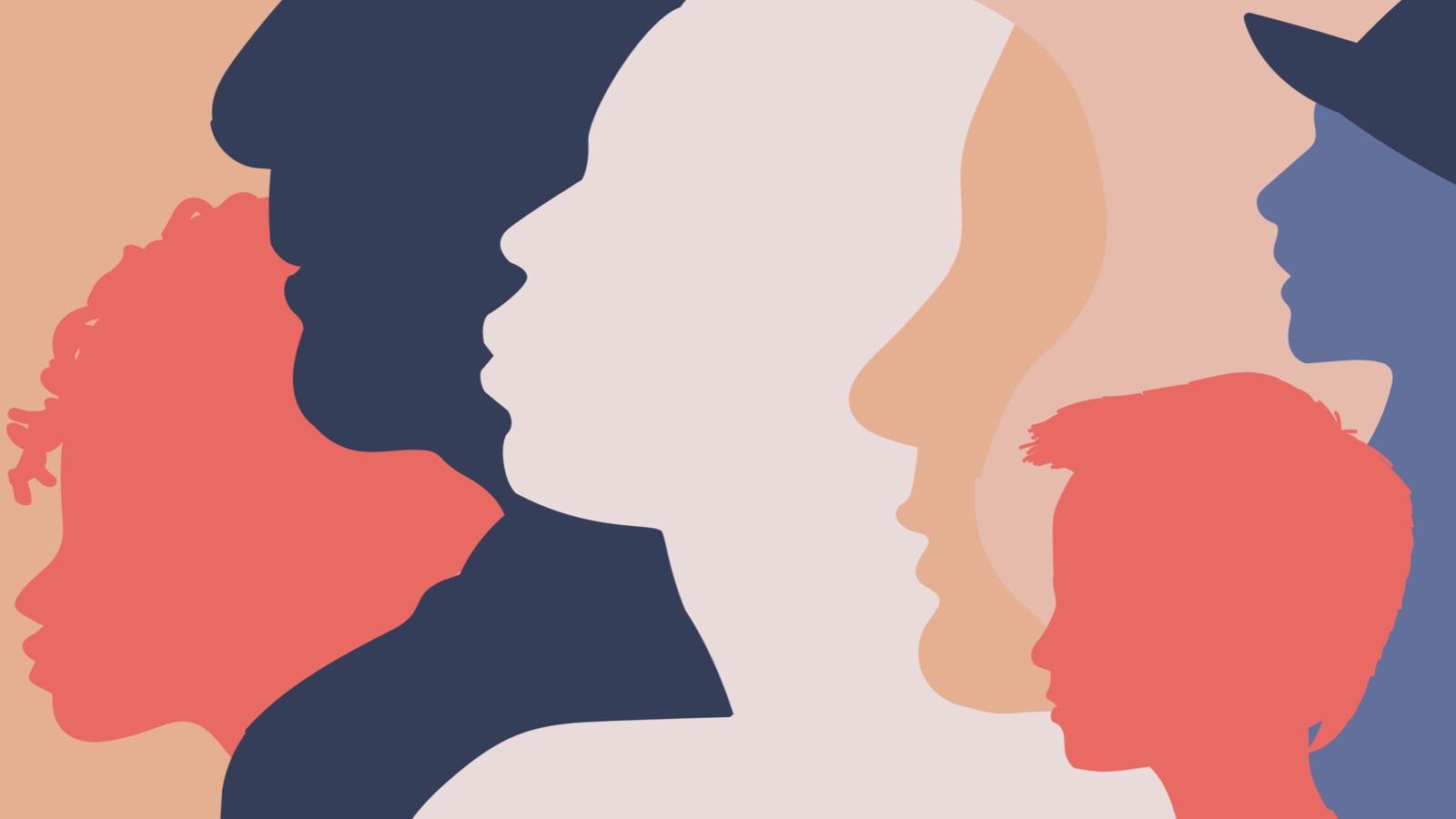 The future of higher education is being reimagined not by academic administrators or industry experts but by students and their preferences and choices for their learning objectives. Student voice and choice means more than letting students select from various assignment options; it means allowing students to develop a sense of ownership of the classroom and their own learning.Footnote1 Do university and college leaders today understand what their students want? Do they understand the needs of the students they are recruiting, accepting, teaching, and graduating? If they understood the student profile, would there be continued declines in student enrollment at institutions across the United States? According to Lauren Camera and U.S. News and World Report, there was a drop of 4.7 percent, or 662,000 fewer students, in the spring 2022 semester. This results in a 9.4 percent drop (1.4 million students) since the start of the COVID-19 pandemic. Even more concerning, enrollment of Black first-year students declined by 6.5 percent this year, compounding the 18.7 percent decrease since spring 2020.Footnote2
Ben Miller writes that higher education must change to meet students where they are, because many systems, policies, and practices of postsecondary education were built for wealthier White consumers and are not designed to accommodate today's student population. Additionally, it is estimated that more than 10 percent of students in higher education in the United States have disabilities, including learning disabilities, autism spectrum disorders, and attention deficits, but that only one-third of those students are reporting the disabilities to the institution they attend, because of potential discrimination, lack of knowledge or resources, and embarrassment.Footnote3
Despite enrollment and equity issues, higher education administrators are making the decision to physically return to the same academic experience for their students, instead of reimagining their approach. As enrollment of marginalized students continues to decline, this decision is shortsighted and does not promote student success and retention at their respective institutions. In addition to focusing on student accessibility, academia must begin to acknowledge and strive for student equity as it relates to access to academic resources, realizing its past focus on students of privilege. As stated in EdTech Magazine:
Blended learning programs are more than a short-term solution; in fact, they are likely to become one of the primary ways that individuals pursue a college education in the years to come. Colleges seeking to deliver an exceptional blended learning program will focus on strong support for instructors, proactive policies and procedures, and the potential adoption of partners that can provide valuable guidance and services.Footnote4
As higher education leaders pursue student success and digital transformation initiatives, they will find blended learning to be a valuable part of their strategic plans, elevating instruction and improving academic outcomes. The central aspect of equity requires educators to identify, critically evaluate, and change the policies and practices that students experience as inequitable barriers to their persistence and success.Footnote5
Inclusive, Equitable, and Accessible Education
Higher education students are now, more than ever, diverse with respect to race, ethnicity, cultural background, sexual orientation, socioeconomic level, age, religious beliefs, values, marital status, interest, work experiences, abilities, and a myriad of other characteristics. Diversity is now the norm when it comes to human experience. With this in mind, higher education leaders must consider how they can build an infrastructure (i.e., people, processes, technology) to support an inclusive and equitable educational environment. The intent of faculty and administrators should be to promote equitable and inclusive digital learning experiences that support minoritized students who have been historically marginalized, such as students who are Black, Indigenous, Latinx, Asian, Pacific Islander, poverty-impacted, transgender, first-generation, and international, as well as those for whom English is not a primary language , students who are parents, students who are veterans, students with disabilities, or neurodiverse students.Footnote6
As defined in a Resolution Agreement for the South Carolina Technical College System:
"Accessible" means that a person with a disability is afforded the opportunity to acquire the same information, engage in the same interactions, and enjoy the same services as a person without a disability in an equally effective and equally integrated manner, with equivalent ease of use. . . . Although this might not result in identical ease of use compared to that of persons without disabilities, it still must ensure equal opportunity to the educational benefits and opportunities afforded by the technology and equal treatment in the use of such technology.Footnote7
However, the issue with this is that accommodations for accessibility are a reactive response to an archaic higher education infrastructure, especially as it relates to the learning environment and educational technology. In most cases, the accommodations or accessible solutions require more time and effort to accomplish a task, resulting in a lack of student engagement.
In an April 2015 presentation on universal design for learning (UDL), Tim Cordes, a medical doctor living with blindness and the director of psychiatry for the University of Wisconsin–Madison, reflects on the limitations of accessible accommodations. According to Cordes, accessible accommodations cast the disability as negative and limit the direct role of the educator. Cordes goes on to encourage the use of universal design, which engages all parties and uses their strengths. Universal design has three basic characteristics: accessibility, usability, and inclusivity.Footnote8
Contrary to traditional academic curricula and learning environments, universal design promotes the needs of all potential students for spaces, products, or programs and supports enhanced accessibility and inclusion for all. Universal design also promotes an equity-minded practice that requires educators to acknowledge how traditional academic curricula privilege students who have academic, social, financial, and other cultural advantages. Designing for equity has the power to expand opportunities for students who have been ignored and treated unjustly throughout their educational experiences. Jaleel Howard, Cicely Bingener, and Tyrone Howard cite research that specifically links student engagement with addressing problems such as low achievement, student boredom, absenteeism, and high dropout rates. Therefore, engagement can be linked to favorable learning outcomes for minoritized student groups.Footnote9
The student experience is enhanced if, in addition to using universal design, faculty incorporate inclusive teaching into their practices. Student engagement typically increases when educators foster good relationships with students and find ways to incorporate their students' identities and interests into their learning. To improve student engagement, inclusive teaching incorporates diverse voices that have value and add critical insights to students' collective understanding. At its core, inclusive teaching demonstrates to students, whatever their background or ability, that they belong in the classroom.Footnote10
In many higher education institutions, faculty have created more effective online experiences designed through evidence-based practices. In addition, many faculty are leveraging digital technologies to improve student outcomes and ensure that digital learning environments are equitable for all learners, especially for minoritized students.Footnote11 However, the campus infrastructure required to fully support an optimized online or hybrid learning experience is antiquated, and faculty often do not have the support or training needed to successfully teach in an online or hybrid environment. It is critical that higher education institutions invest in faculty support, curriculum development, and technology infrastructure to provide flexible options and modalities that enhance all types of student learning and success.
More Options Than Online
Online learning is defined in the literature as learning experienced through the internet and online computers in a synchronous (or asynchronous) classroom in which students interacting with instructors and other students are not dependent on their physical location for participation.Footnote12 While online programs and enrollment continue to rise, learning in a solely online environment does not always provide a successful learning experience for all students. For many students, access to technology resources and broadband connectivity can be a challenge. In addition, social isolation can be a detriment to mental health, and learning activities may not be optimized for online courses. These and a variety of other issues argue for a more variable approach to the modality of education.
Online learning experiences can help ensure equity, inclusivity, and accessibility for minoritized students by providing course materials efficiently and accessibly to support flexibility in the ways they learn and engage in their coursework. Undoubtedly, offering affordable online learning programs to students is a necessity for higher education institutions. However, a subset of students would prefer a multimodal approach to learning. These students may want the typical campus experience, in addition to the ability to learn in an environment that is most suitable to their respective circumstances. In fact, by combining the best elements of in-person and online learning, hybrid delivery models can support student success while offering students the temporal flexibility they seek.Footnote13 A substantive amount of research indicates that academic success is not tied to a student's learning style. Nevertheless, variability of the learning environment remains a viable option for fostering positive learning experiences and increasing student success. Despite the debunking of the learning styles approach, incorporating different modalities of learning into course design can improve inclusivity and enhance successful student engagement.Footnote14
One of the most notable use cases of a higher education institution embracing its duty to optimize the learning experience for its students occurred at Arizona State University (ASU). As proclaimed in the ASU Charter, the university measures itself not by whom it excludes but by whom it includes and how they succeed. ASU is committed to the student learning experience for all its students by providing five different realms of learning: campus immersion, online and asynchronous learning, massively open coursework, exploration technology, and scalable learning. ASU has chosen to put students and their learning experience first and has built its support structures around this ideology. This inclusive, student-first mindset has made Arizona State University one of the few U.S. institutions experiencing growth in enrollment over the past two years, with online programming accounting for 32.5 percent of the system's total enrollment.Footnote15
In the new normal of higher education, have higher education leaders examined the experience of their students from the perspective of the variety of students they are serving? It could be argued that the end-to-end student experience is subpar at most institutions, meaning that the experience for minoritized groups—such as adult learners, online students, and students with disabilities—is in dire need of attention. Thus, the continued decreases in enrollment and retention at traditional institutions are not surprising. Why would students want to spend thousands of dollars for an educational experience that is lined with barriers to their educational success?
Defining the New Normal of Learning
Learning modalities in higher education are siloed. Higher education institutions are adapting two different philosophies in response to the pandemic: increasing the number of online programs; or fully committing to the residential campus experience without adapting learning spaces, online capabilities, or flexibility for students. There are, however, instances of faculty deciding what is best for their students and allowing more flexibility in their courses. In a recent interview Jill Bateman, the digital accessibility coordinator for Ohio University, mentioned that faculty are increasingly willing to informally offer hybrid flexibility with their courses. She further asked if higher education leaders could begin pondering a residential experience with flexible learning options and modalities. This approach would be beneficial to students with additional needs for accessibility, while potentially enhancing success and retention for all students.Footnote16
Laura Fathauer, senior web accessibility specialist at Miami University, and Jody Monk, instructional designer at Ohio University, provide further insights into why faculty and higher education administrators are slower to adopt a flexible mode of learning for students. According to Fathauer, some faculty are hesitant to offer flexible learning modalities due to lack of training and resources to support the environment. Fathauer specifically mentions stories she has seen from students on Twitter (using #DisabilityTwitter) reflecting on the denial of requests for more flexible modalities to coursework. Fathauer explains: "Students are being told no, they [colleges and universities] are not able to offer hybrid learning after two years of offering the capability during the pandemic. It is like some (i.e., faculty and administrators) are forgetting the experiences of the last three years where it was proved that hybrid learning could be an option."Footnote17
Monk confirms that technology infrastructure and resource support are holding faculty back from comfortably offering a hybrid approach to learning for their courses. Monk mentions that the biggest challenge for faculty in designing flexible courses is not fully understanding the number of students who will be physically present versus those who will attend online. She goes on to say that facilitating group work with multiple people in various locations can be extremely difficult for faculty, especially with all the variables present in that environment (i.e., technology, network, space).Footnote18 Skillful instructional design and high-quality technology are the foundation of effective blended learning. These are the conduits that allow faculty to effectively share their pedagogical expertise and enable students to have meaningful learning experiences as they progress through a course, online and in the classroom.Footnote19
In 2019, researchers conducted a comparative study of a single course taught by the same instructor in three formats: low-structured face-to-face, highly structured hybrid (50 percent face-to-face and 50 percent online), and moderately structured fully online. Interestingly, in the course exam, scores were lowest for all students in the low-structured face-to-face course, while Hispanic and Black students had higher scores in the highly structured hybrid course. This confirmed earlier findings that course structure impacts achievement gaps and that the hybrid course format may be especially beneficial to certain underrepresented groups.Footnote20
Furthermore, optimizing online learning experiences to ensure equity, inclusivity, and accessibility, particularly for minoritized students, is a continuous process with many benefits:
Limiting potential academic disruption if the course modality unexpectedly shifts
Providing students with course materials in efficient and accessible ways
Giving students more flexibility, control, and options regarding when and how they learn
Allowing faculty to engage in the process of building their courses over time

Footnote

21
The COVID-19 pandemic caused higher education to make an abrupt change in the delivery of curricula, resulting in a call to action for the industry to adapt to a new normal. In this new environment, enticing and engaging students with different abilities, cultures, backgrounds, and skillsets becomes of greater importance not only to the institution and industry but to the greater economies of the world. The preamble to the United Nations Convention on the Rights of Persons with Disabilities specifically recognizes "the importance of accessibility to the physical, social, and economic and cultural environment, to health and education, and to information and communication, in enabling persons with disabilities to fully enjoy all human rights and fundamental freedoms."Footnote22 Designing for accessibility is often designing for usability, which creates an environment that promotes equity for students. Equity has the power and potential to significantly impact the academic, economic, and social opportunities of students who have been, at best, ignored and, at worst, treated unjustly throughout their educational experiences.Footnote23
Assessing the Learning Space and Technology
According to Ilian Mihov, educators should embrace a future learning model that maximizes both the values of physical, in-person learning and the opportunities for flexibility and inclusion offered by online learning.Footnote24 At many institutions, this means assessing and evaluating the physical space footprint and the technology investments needed to support a multimodal way of learning for students. Research has shown that thoughtful design of the physical space can facilitate an instructor's goals and help create effective classroom dynamics as students interact with each other, the professor, and the course materials. Such design can also support students' needs for autonomy, competence, and belonging.Footnote25 However, physical space is expensive, and costs for construction and deferred maintenance continue to rise. Outfitting every classroom on campus with the needed technology is also costly. This technology can be difficult to source due to lengthy lead times and may not be needed based on overall use of the classrooms. Instead, if higher education institutions were to offer a mixed modality approach to learning, student attendance would be split between the classroom and the virtual realm, resulting in a diminished need for physical space.
Mihov explains further that learning is best delivered through a "hub and spokes" approach where the "hub" (i.e., the physical campus) allows for collective in-person learning, with groups of students attending lectures, guest speaker events, panel discussions, and workshops, while the "spokes" are the online elements of the program.Footnote26 In the context of mixed modalities of higher education, technology becomes an increasingly important investment in relation to space management. For many institutions, academic spaces are designed inconsistently, contain varied and often outdated technologies, and are intended for a specific use case. The technologies in standard classrooms are typically not accessible or inclusive and do not align with the innovative technologies that students are accustomed to using. Additionally, institutions continue to expand access to education through technology integration without recourse to the usability of the technologies they adopt.Footnote27 According to a 2021 white paper by EdTech Magazine:
Successful blended learning depends on integration. On the instructional side, blended learning should integrate online and face-to-face elements thoughtfully, using meaningful classroom interactions to complement students' virtual work and interactions. On the technology side, software solutions, together with hardware components, should be tightly integrated for ease of use and quality of content, both of which are essential to a seamless user experience.Footnote28
While most institutions are adopting accessibility and equity best practices related to their web platforms, there is minimal guidance for developing learning spaces in an equitable and inclusive way for all students, whether they are joining in the physical classroom or through a remote connection. An accommodation process for addressing the inaccessible design of physical spaces, technology, courses, and services is deeply rooted in the culture of most postsecondary institutions, to a large degree because of the legislation that requires it. Many campus leaders are realizing that an accommodations approach does not address accessibility problems within the IT infrastructure, often resulting persons with disabilities having an experience that is not even close to that of other users.Footnote29
Classrooms at many institutions are outfitted with low-cost and low-quality technologies such as boundary microphones and web cameras. Institutions then label these classrooms as "HyFlex" or "hybrid" spaces without a true understanding of the concepts associated with that type of learning. Additionally, the physical spaces themselves are frequently outdated, with inaccessible furniture, touch panels, podiums, and audio-visual equipment. To make matters worse, most institutions have been limited in their ability to address outdated technology and learning space issues after the pandemic due to declining enrollments and budgeting problems.
Alternatively, institutions like the University of Southern California (USC) are emphasizing the importance of learning spaces and technology, especially after the COVID-19 pandemic. With nearly 50,000 students, USC is focused on building an enterprise that provides endless opportunities for collaboration, problem solving, community support, creativity, and curiosity. The desire for innovation remains a top priority. Before the terms HyFlex and hybrid became a part of daily conversation, USC leaders knew their renovation had to be inclusive of both in-person and remote learning technologies. This led to the creation of a universal hybrid/HyFlex standard across campus, enabling students to learn from anywhere in the world. Additionally, USC focused on creating accessible, inclusive, and equitable learning environments for students. Due to the constant shifts in education during the pandemic, USC emphasized providing a holistic classroom experience that was easy to use, incorporating features like automation, full voice control, easy accessibility, closed captioning, and high-quality audio and video components.Footnote30
The administrations at forward-thinking institutions like ASU and USC understand the importance of having a learning space and technology strategy to recruit students into different modalities of learning, and to retain these students, always keeping diverse needs in mind. Thus, the importance of universal design is applicable to the physical learning space infrastructure. When an existing space is not suitable for certain students, universal design demonstrates how the environment might be improved so that even if an accommodation must be provided to address immediate access, efforts will be made to remove the barrier for future users of the space.Footnote31 For instance, designers could place a learning space on the first floor with easy access for all students, regardless of whether they use wheelchairs, are on crutches, or are carrying heavy backpacks. The accessibility of the space helps all students, including those with disabilities. Research has shown that universal design promotes consideration of the needs of all potential users in the planning and development of a space, product, or program—an approach that is equally applicable to architecture or education. This research also supports the notion that providing an architectural feature—or educational service—to enhance accessibility and inclusion for one population often benefits all occupants or participants.Footnote32
The future campus will remain the bedrock of technological innovation, and higher education administrators will need to invest significantly in this area. While courses can and will be delivered remotely, the campus will remain the hub that houses the hardware and the infrastructure required to make that seamless delivery possible.Footnote33 As a response to this ideology, and with the help of several industry experts, EDUCAUSE has deployed the Learning Space Rating System (LSRS). This rating system provides a set of measurable criteria to assess how well the design of classrooms supports and enables multiple modalities of teaching and learning, especially active learning. As Andrew Milne wrote in 2006:
Creative opportunities lie at the interface between virtual and physical worlds. New physical architectural styles and embedded interactive technologies will support an evolving set of work styles. Institutions will need new human-centered planning, design, and deployment approaches that embrace flexibility and constant change. Learning space development will require iterative design and prototyping methods, a departure from traditional design practices that will require significant process realignment.Footnote34
Conclusion
Both technology and learning spaces have an undeniable impact on the availability of education and success for underrepresented students at higher education institutions. When President George H. W. Bush signed the Americans with Disabilities Act (ADA), he said, "With today's signing of the landmark Americans with Disabilities Act, every man, woman, and child with a disability can now pass through once-closed doors into a bright new era of equality, independence, and freedom."Footnote35 However, higher education has been slow to respond in providing an inclusive, accessible, and equitable educational environment for its students.
While the adoption of ever-changing technology is extremely challenging, faculty know the importance of demonstrating to students, irrespective of background, that they belong in the classroom and of promoting equity by allowing for meaningful engagement and success across a range of skill levels.Footnote36 To support a multimodal approach to learning and its modalities, higher education administrations must address a lack of focus on and investment in faculty training and support resources. Faculty are burdened with being the technologists in classrooms as well as the instructors, which leads to a subpar experience for students (whether joining in the classroom or remotely) and to burnout for faculty. This lack of institutional support for faculty must be addressed if institutions are to adopt learning strategies based on the effective use of technology to support a multimodal teaching environment.
Higher education administrators also have an obligation to address the disparity in opportunities for an accessible and inclusive educational experience for underrepresented students using technology. According to Tracie Addy, Derek Dube, Khadijah Mitchell, and Mallory SoRelle, one of the most cited practices among inclusive instructors for helping students succeed is to engage students in a variety of different learning modalities.Footnote37 With more students depending on remote learning than ever before, higher education has an imperative to ensure that equity is delivered along with learning outcomes. Yet, if equity means giving more to those with the least, our approaches thus far to serving students through online learning have fallen short.Footnote38
In summary, learning spaces and technology infrastructure have become increasingly important to the student experience in higher education. While the budgets and bottom lines for most institutions are suffering, funding a strong technology infrastructure as a tool to support student success should be considered an investment, not a cost, for the future of the organization, community, students, and alumni. Additionally, providing support for faculty and allowing them to focus on teaching, rather than on managing technology, should be top of mind. This should include professional development in how to use technology to empower the pedagogy instead of inhibiting it. Finally, and perhaps most importantly, finding ways to use technology in higher education to open doors and present opportunities for success to all students, regardless of race, gender, economic status, ability, or other characteristics, should be a primary objective. When we think about inclusive teaching more holistically, as an opportunity to demonstrate the value of all students not only to themselves but also to their peers, those who are used to seeing and learning from people like themselves can better understand that other perspectives and voices have value. This adds critical insights into our collective understanding.Footnote39
Tim Cordes stated in his 2015 presentation noted earlier, "As we think about disability, we simultaneously need to think about strength through people such as Marlee Matlin, President Franklin Delano Roosevelt, Ray Charles, and Michael Phelps."Footnote40 This sentiment can be applied to all types of students, not just those with disabilities. Let us not stand in their way.
Notes
---
Jodie Penrod is Chief Information Officer at Marshall University.