In 2020, George Washington University faced the challenge of silos and redundancies resulting from the decentralized model of several different administrative units, including the IT organization.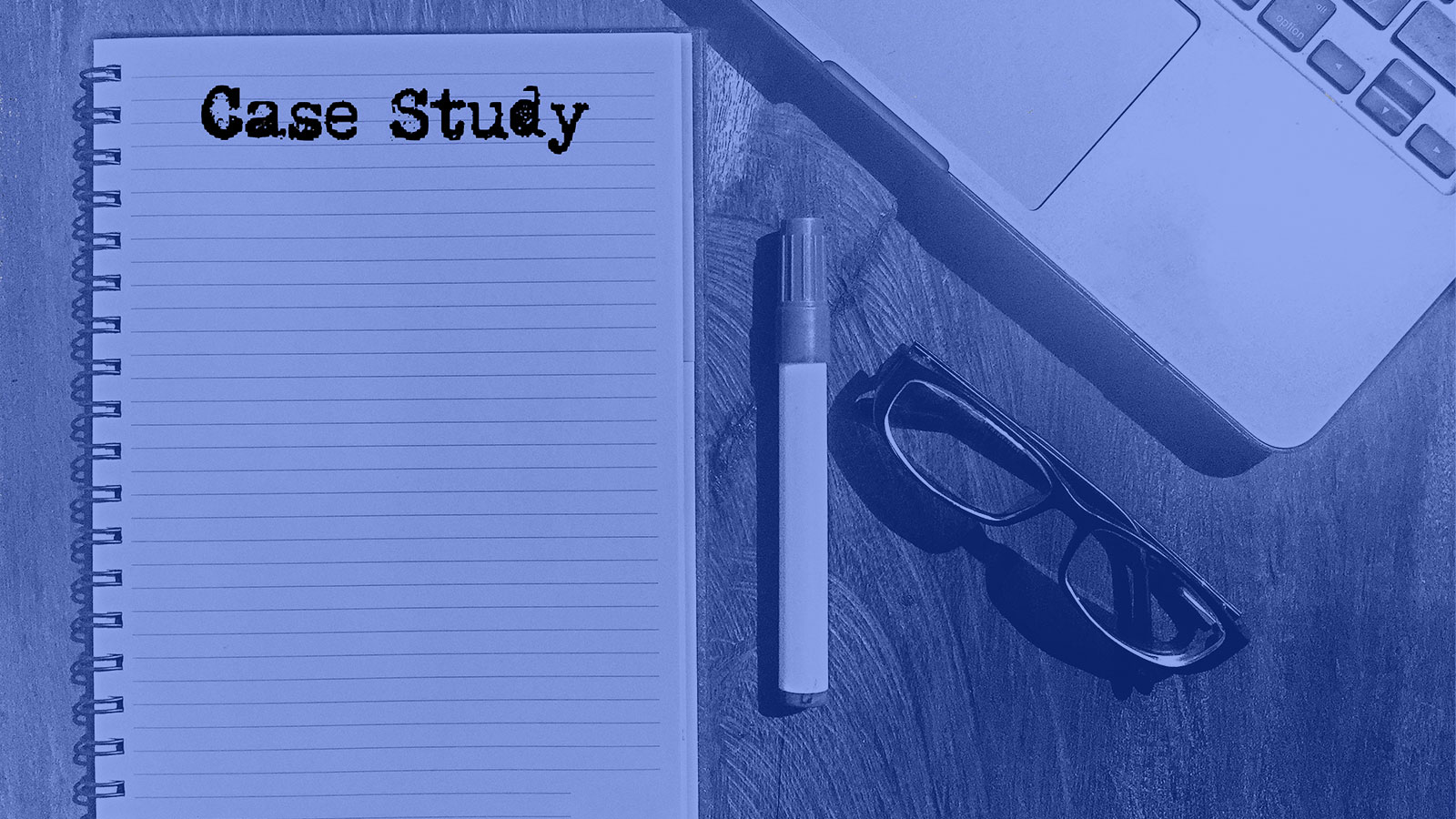 The Challenge and Opportunity
Despite being organized as a collection of independent departments, schools, and colleges, a higher education institution is an ecosystem with units that have to work together. For that to happen effectively, data has to flow between units and throughout the institution.
This was the challenge faced by George Washington University (GW), a private, federally chartered research university in Washington, D.C., with more than 26,000 students and 14 schools and colleges. Like many other large universities, it was beset by information silos and disconnected administrative processes leading to their own local nickname—the "GW shuffle."
Similar to other universities, GW had silos and redundancies that resulted from the decentralized model of several different administrative units, including the IT organization. In 2020, a reorganization into a shared services model for several administrative units set the stage for confronting the digital silos and uneven levels of service.
Needing particular attention was the use of constituent relationship management (CRM) software platform (sometimes also called customer relationship management software) across GW. For example, one CRM software product had been implemented independently by more than ten different academic and business units for various use cases, each maintaining its own database.
Ideally, CRMs help document communications with individuals, improve that communication, automate administrative functions, and enable analysis of institutional patterns and trends through historical and current data. However, the multiple implementations meant that the same constituent's information was often duplicated in the various systems, with no connection between data sources. For example, a student might apply through the admissions CRM, enroll for classes through the registration system, and participate in community groups through yet another system. These different interactions with GW were creating various data silos with no visibility of the entire student's experience.
"When we think about the lifecycle of a student at GW—from interested students through their admittance, education, and graduation and then their lives as alumni—there is so much data about each of these stages," said Jared Johnson, associate vice president for academic technology and customer experience at GW. "Different components of the university are building new relationships with that constituent even though data and knowledge about that constituent already exists in other parts of the university."
Complicating this challenge is that thousands of constituents "interact with the university via different personas," said Johnson. Some people are both faculty and nonacademic staff at the same time. Some are students and employees at the same time. Some employees are also alumni and parents of current students and engage with GW in all three capacities, and each communication stream was recorded in a different silo.
The disconnect sometimes makes it difficult for departments to properly meet students' needs. For example, when the student affairs office staff are contacted by a parent requesting a meeting, they don't know in advance if the parent is concerned about an issue with financial aid, in the classroom, in the dorms, or with a work-study job. "We want to ensure our faculty and staff are informed and empowered to address issues efficiently and in a way that shows we care about the student as a person," said Anna Vakulick, associate vice president of enterprise systems and development for GW.
Meanwhile, the redundant workflow was a poor experience for students and other constituents who were often required to navigate GW to find the services they needed and to provide or input their information multiple times—the source of the term the "GW shuffle." Vakulick noted: "After talking with over 20 different schools and units at GW, it became clear that there is inefficiency and an inequality of the level of services provided by GW to our students. The most challenging part of getting a degree at GW should not be the administrative tasks."
If faculty and staff are empowered to use CRM tools more effectively, that means they can work on an issue as it arises organically. For example, when a student has a conflict with a roommate, they don't necessarily go to the residential life office. Some will raise the problem with the person with whom they have the closest relationship, which may be their academic advisor. Meeting students and other constituents where they are is the real potential of the digital transformation that GW seeks to move toward.
All these examples, however, are isolated and anecdotal. The immediate challenge was that the GW IT organization didn't fully understand the needs of the individual academic and business units, especially after the operational model changed in 2020. There was also a tension between sharing data across units and protecting the need for data privacy. To further its digital transformation, GW needed to conduct a comprehensive inventory and analysis of the use case for CRM and to raise awareness for the need to address business processes along with the technology.
As Geneva Henry, dean of libraries and academic innovation and vice provost for libraries and information technology at GW, said: "Digital transformation isn't just something IT does with back-end activities. Doing this right requires that we're understanding what the university is trying to achieve. We need to align our behaviors and our technology so that our processes, policies, systems, and services work well together and enable people to do and be their best."
The Process
Thus in 2021, GW engaged with an outside firm to examine the university's constituent management needs and create a plan that would address the institution's CRM needs as a whole. The vendor was tasked with learning how each of the various colleges handle the student experience and data management and with developing a roadmap for improved constituent management throughout the university. The team was led by Vakulick and included Johnson and Kashmira Mehrotra, digital transformation specialist at GW.
In the spring and summer of 2021, the team started what Vakulick called its "listening tour," meeting with the leadership of 20 departments to talk about their current and anticipated future use of CRM software. In advance of those meetings, the team researched similar use cases for CRMs in other institutions. The team also laid the groundwork for conversations about digital transformation well beyond the issues with CRMs by inventorying all the technology, systems, and architecture being used in a given program.
After the executive meetings, the next stage of the listening tour was seven cross-functional workshops involving 6-15 representatives from different departments to discuss their priorities for a CRM implementation and to nurture buy-in for the project. During each workshop, the team reviewed information gathered from the executive meetings, working through top priorities for each group and how processes could be improved with more effective use of the CRM.
"One of the main outcomes of the workshops was recognition of common overlaps across business units and opportunity to break down the silos," said Mehrotra. For example, during one workshop the director of student housing explained that his unit had useful data about high school students in pre-college summer programs but that in the existing arrangement, he wasn't able to share that data with admissions.
"We were very keen on having a cross-functional discussion involving people from marketing, admissions, recruitment, and advising—to observe and understand how they work together," Mehrotra said. "This was immensely valuable, because the transparent communication led to discovering and teasing out commonalities."
Outcomes and Lessons Learned
The main deliverable from this discovery process so far is a roadmap for constituent management going forward, including a four-year project to select and implement a CRM at GW. It describes a potential CRM governance structure with the goal of improving collaboration between academic and business units. The roadmap does not presume one monolithic CRM implementation that will serve every department and program. Instead, it envisions a CRM serving as a platform that can be built out with integrations in order to meet each unit's unique business needs.
A frequent theme that emerged in this discovery process was the challenge of balancing data privacy and collaboration. No one wants the inconvenience and frustration of being shuffled from department to department. But as Johnson noted, "There's a concern around how data might be manipulated or reported by a different group on campus." Data silos were perceived as a way of keeping sensitive data safe.
In many cases, employees lacked understanding about data privacy and were overly cautious about sharing information outside their business unit for fear of a breach. In some cases, employees were emailing copies of spreadsheets to one another in order to keep information out of systems where it might be seen outside their department, creating more data sprawl.
The key to the success of the CRM roadmap, said Johnson, will be shifting the university's culture around data sharing while sustaining a strong privacy ethic. The discovery team has already been working to clarify how the CRM protects data. In the meantime, it is formalizing the guidelines that will govern data and exploring how data can be shared ethically and responsibly without depending on or perpetuating organizational silos.
The redundant deployments of CRMs and the opportunity to improve services for students and other constituents were the primary focus of the discovery process and of the new roadmap. But the team also found that it was discovering other opportunities to support digital transformation at GW more broadly. "Meeting with 200 different stakeholders across GW, we truly learned what many of their pain points were," Vakulick said. "As soon as they started talking, all of their technology needs and requirements came out. It was a much-needed temperature check for IT services at GW."
Some conversations revealed opportunities that IT professionals could address quickly. For example, the provost's office wanted to implement a shopping cart function in the registration process in order to help students registering for courses, and the GW IT organization has already delivered this function.
Meanwhile, the change management that must undergird the CRM roadmap is underway, said Mehrotra. One department, having recalibrated its understanding of data privacy issues, is eager to learn to share its data more effectively with other units, so the project team has been developing workshops to support this sharing.
"I truly felt that this project was a great step forward in our digital transformation journey," said Mehrotra. "We talked about digital transformation, whether it was with the executives or with the stakeholder workshops. This discovery effort will serve as a template when we explore other initiatives."
---
Case Study Contributors:
Jared Johnson, Associate Vice President for Academic Technology and Customer Experience, George Washington University
Kashmira Mehrotra, Digital Transformation Specialist, George Washington University
Anna Vakulick, Associate Vice President of Enterprise Systems and Development, George Washington University
This case study is one in a series being produced by EDUCAUSE Communities and Research. A. J. O'Connell is a writer with McGuire Editorial & Consulting specializing in education technology.