The 2024 EDUCAUSE Top 10 describes the contributions that technology, data, and the workforce will make to advance three dimensions of institutional resilience: mission resilience, operational resilience, and financial resilience.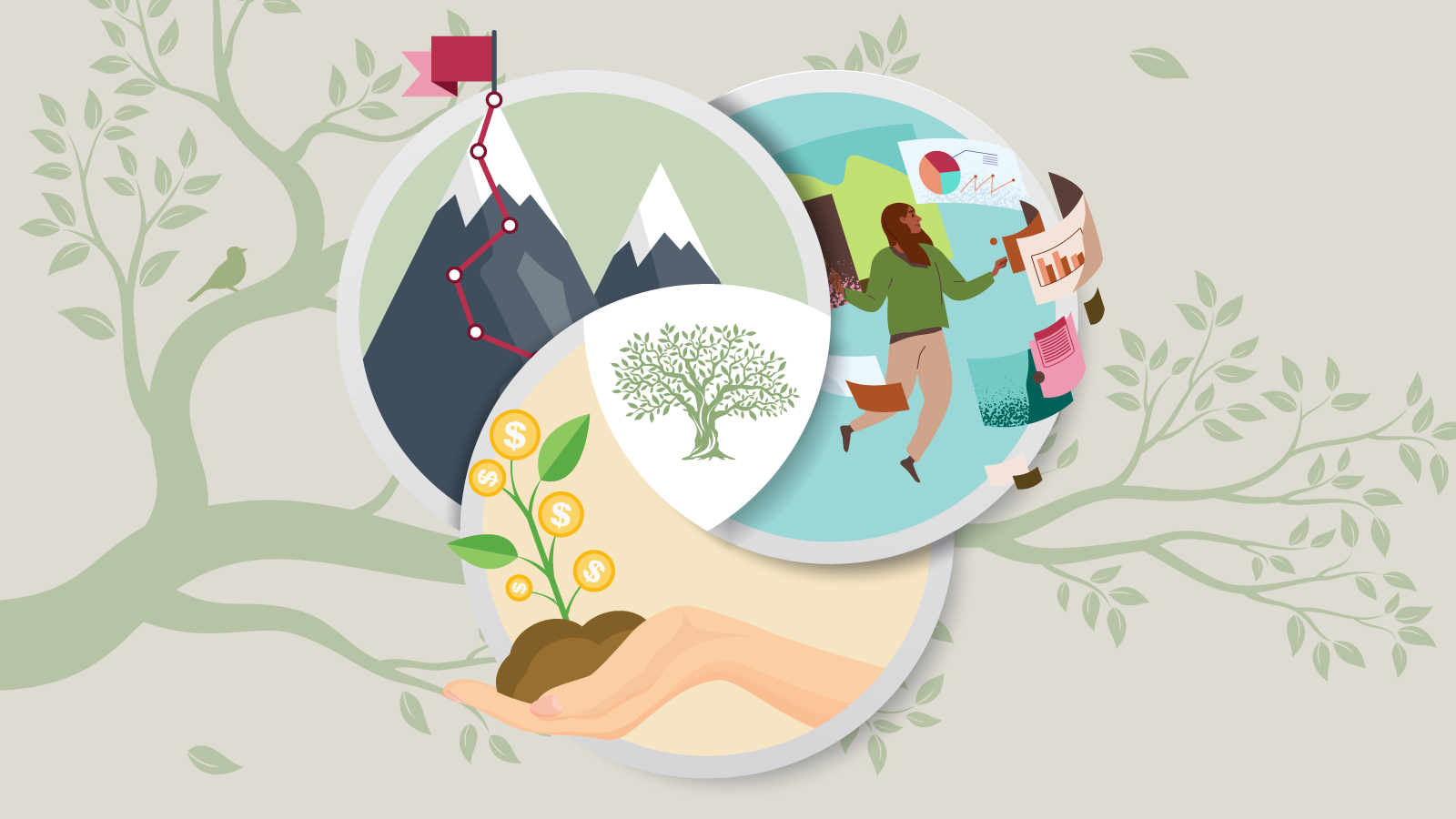 "Supporting resiliency and adaptation is a major priority. We're using resiliency and adaptation here as a very broad definition. Do we have single points of failure in our organization? Where do we have gaps in business continuity plans? And I actually think resiliency is the most critical attribute that will sustain us in a strong future."

—Sarah Latham, Executive Vice President for Finance and Administration, Brown University
The COVID-19 pandemic has left us with a changed world. As we look ahead, the future appears even more challenging than the one we once foresaw.
Unfortunately, the pandemic isn't the only problem we need to worry about. Higher education may have returned from the unpredictable and always evolving pandemic land of Oz, but the hard truths back in Kansas, our current reality, have progressed. We're afloat in an ever-shifting sea of challenges: the public's lack of confidence in higher education, the ongoing student debt crisis, climate change and weather disasters, cybersecurity breaches, deep fakes, culture polarization, mental health crises, the campus demographic cliff, AI overlords, hate crimes, global instability, or, yes, the next pandemic. We can no longer assume that business as usual is punctuated by the occasional unforeseen bad event. Anomaly is the new normal.
We must adapt and evolve to thrive in a world of ongoing change and unpredictability. Today's leadership agenda must expand beyond growth and innovation to address risk and to prepare for what may be ahead. In 2024, institutional and technology leaders will focus their efforts on developing institutional resilience. Institutional resilience is the ability to anticipate, respond to, and adapt to rapidly changing circumstances in ways that maximize opportunities and minimize consequences of unforeseen events.Footnote1 The 2024 EDUCAUSE Top 10 describes the contributions that technology, data, and the workforce will make to advance three dimensions of institutional resilience: mission resilience, operational resilience, and financial resilience.Footnote2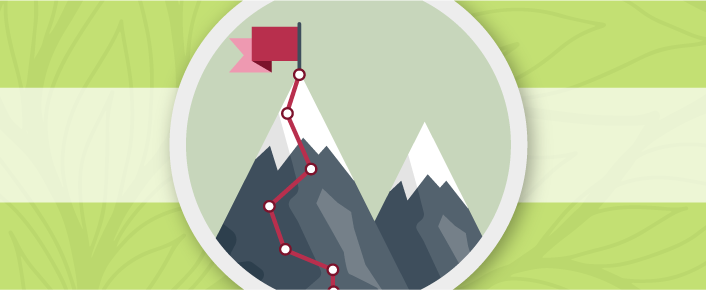 Mission Resilience
Institutional missions—most commonly education, research, and service—are enduring, but their expression and advancement must adapt to the needs and opportunities of the times. Education is the focal point of mission resilience for the 2024 Top 10.
The "student journey" is a way of describing the phases of a student's relationship with the institution. It encompasses a lifecycle starting with recruitment, admissions, and enrollment, then moving to the many touchpoints and dimensions of an enrolled student's academic work and extracurricular life, and finally extending to the student's alumni relationship with the institution. In 2024, technology leaders will be collaborating with institutional stakeholders on all three phases of the student journey.
Unfavorable demographic changes, affordability, and lessening confidence in higher education are all contributing to an enrollment crisis in higher education. Leaders are looking beyond traditional-aged students, the traditional degree, and existing academic programs to identify new potential audiences and to develop more relevant offerings to maintain and increase enrollments. Data is essential to make good choices about potential innovations and to understand which choices are working and which should be discarded (issue #3).
Much of students' relationships to their institution is mediated by technology. Today's students want digital experiences on par with Amazon, Spotify, and Instagram, and they want choice in where, when, and how they learn and interact with their institution. Student life leaders recognize the many barriers to students' achievement and are advocating for better and more support services. This year, technology leaders are working to develop multimodal channels to individualized services and learning experiences (issue #6).
Students invest in higher education to achieve specific outcomes. Analytics can help both students and their institutional support team track and adjust their academic progress at the course and credential levels. Contemporary data sources and analysis and visualization tools are increasingly abundant and helpful. The challenge is to understand how to gain insights from these sources and then how to act on those insights (issue #4).
#3. The Enrollment Crisis
Harnessing data to empower decision-makers
#4. Diving Deep into Data
Leveraging analytics for actionable insights to improve learning and student success
#6. Meeting Students Where They Are
Providing universal access to institutional services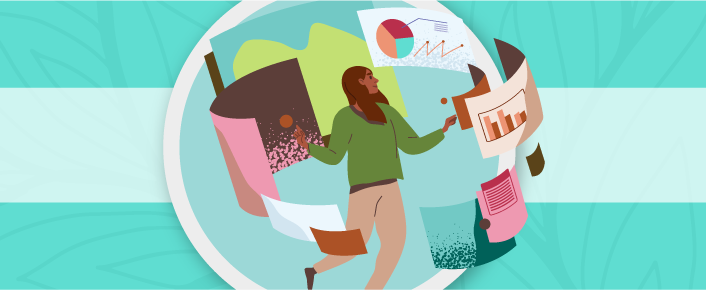 Operational Resilience
Operational resilience extends to institutional assets and workforce and to its planning, risk management, and decision-making processes.
Cybersecurity remains (and will continue to remain) a major institutional risk to institutional and constituents' data. Cybersecurity continues to be in an arms race, with security devices and programs in an endless punch-counterpunch between institutional investments and new cyberattacks. Leaders must target their investments on the greatest, most likely risks (issue #1).
Institutional leaders are increasingly turning to data to advise their decision-making. It's possible today to get rapid and relevant answers from data. That's important, because neither crises nor opportunities are willing to pause and wait for weeks to gather data or settle debates with anecdotes and counterarguments (issue #2).
Comparatively low salaries, poorly expressed value packages for existing and prospective staff, and rigid workplace policies are impeding hiring managers from filling open positions. HR and technology leaders need to improve the employee value proposition in order to recruit and retain good technology and data staff (issue #7).
During the pandemic, higher education overcame its reputation for slow, grudging, and incremental change. Institutional leaders can now use the pace, flexibility, and widespread collaboration that characterized pandemic-era operations as a catalyst for fostering enduring institutional agility (issue #10).
#1. Cybersecurity as a Core Competency
Balancing cost and risk
#2. Driving to Better Decisions
Improving data quality and governance
#7. Hiring Resilience
Recruiting and retaining IT talent under adverse circumstances
#10. Adapting to the Future
Cultivating institutional agility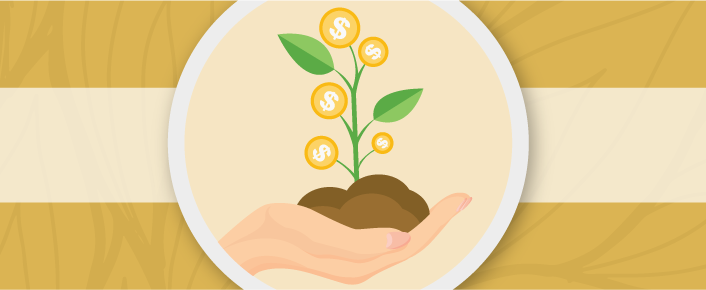 Financial Resilience
Many college and university fiscal foundations have been based on decades-long trends and tactics. Enrollments, grants, investments, gifts, and capital and operating costs have had a certain range that shaped good or bad financial performance, but leaders understood the levers to pull to adapt. Now the trend lines at many institutions are grim, and outcomes are unresponsive to the traditional levers.
While expansion of technology adds costs, it can also be an efficiency driver and value enabler. Add the decision support affordances of data, and technology leaders become powerful partners in improving financial resilience. Technology and data transformed into information can help reduce administrative costs (issue #5) and provide estimates and projections to help leaders make tough choices with more confidence (issue #8).
Technology costs have risen steeply, and in many cases faster than inflation can account for. Technology and procurement leaders are working with internal stakeholders and corporate partners to address this financial risk, as well as the risk of prematurely divesting from technologies that could lead to future savings or new sources of income (issue #9).
#5. Administrative Cost Reduction
Streamlining processes, data, and technologies
#8. Financial Keys to the Future
Using technology and data to help make tough choices
#9. Balancing Budgets
Taking control of IT cost and vendor management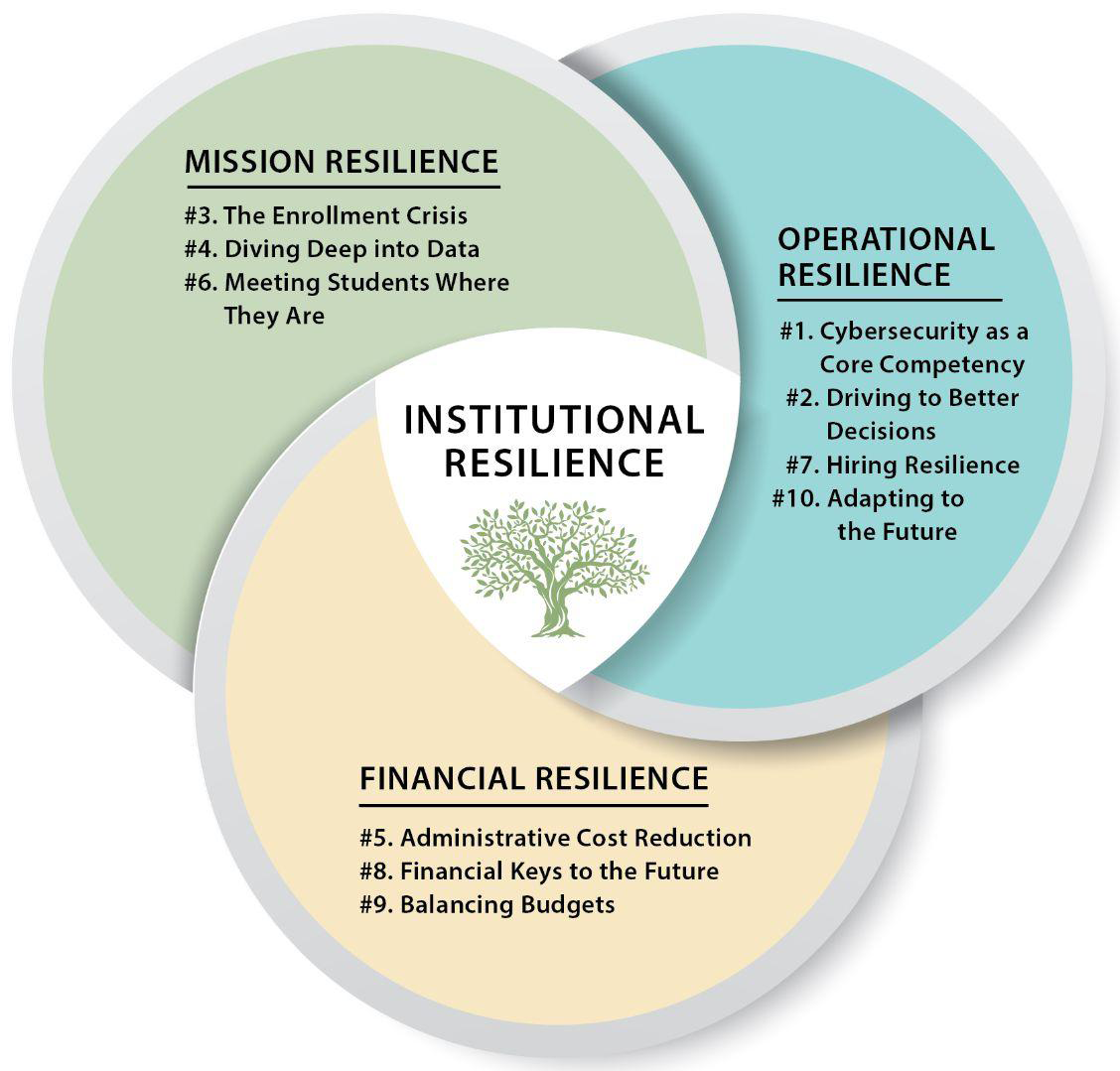 The last several years have shown us that the unthinkable can happen and that we need more than tradition, hope, and luck to survive. We need to cultivate resilient institutions. In 2024, leaders will be using technology and data to help higher education increase its mission, operational, and financial resilience.
A video summary of the 2024 Top 10
An infographic for the 2024 Top 10
A corporate perspective on the 2024 Top 10
The 2024 Top 10 general session at the EDUCAUSE 2023 Annual Conference
2024 Higher Education Trend Watch (report)
2023–2024 EDUCAUSE Top 10 Panel Members
Name

Title

Organization

Vipin Ahlawat
Director of IT Services
Loughborough University, United Kingdom
Midhat Asghar
Deputy CIO
Prairie View A&M University
Param Bedi
Vice President and Chief Operating Officer
Bucknell University
Tracey Birdwell
Program Director, Mosaic Initiative
Indiana University Bloomington
Susan Bowen
Vice President, Chief Campus Operations Officer
Durham Technical Community College
George Claffey
Vice President and CIO
Central Connecticut State University
Sarah Cockrill
Director of Digital Strategy and Information Technology
Canterbury Christ Church University, United Kingdom
Mike Dieckmann
Associate Vice President and CIO
Florida Polytechnic University
John Fritz
Associate Vice President, Instructional Technology
University of Maryland, Baltimore County
Liv Gjestvang
CIO
Denison University
Brian Henderson
CIO, Director of Digital and Information Services
University of Aberdeen, United Kingdom
Jodi Ito
CISO
University of Hawai'i System Office
Kelli Renee Jackson
Director, Digital User Experience Team
Coppin State University
Vince Kellen
CIO
University of California San Diego
Carolyn Lightfoot
CIO, Office of Information Technology
Lee College
Dale Pike
Executive Director and Associate Vice Provost for Technology-Enhanced Learning
Virginia Tech
Mike Richichi
AVP for IT and Deputy CIO, Baruch Computing and Technology Center
Baruch College, City University of New York
Jim Russell
CIO and Vice President for Digital Strategy and Planning
Manhattanville College
Ioannis Salmatzidis
Director of IT
Aristotle University of Thessaloniki, Greece
Carol Smith
CIO
DePauw University
Standish Stewart
Vice President and CIO, ITS
Cuyahoga Community College
Catherine Zabriskie
Senior Director, Digital Learning & Design
Brown University
#1: Cybersecurity as a Core Competency
Balancing cost and risk
Vipin Ahlawat, Brian Henderson, Ioannis Salmatzidis, and Standish Stewart
Worsening cyberthreats, more abundant and distributed data, changing regulations, and the advent of AI are all good reasons to pay further attention to cybersecurity in 2024. Incorporating effective cybersecurity into the institutional DNA by making it a core institutional competency can instill the needed continuous investments and practices. One of those practices is adopting a formal risk management framework to help leaders find a balance among risk, cost, and opportunity. Cybersecurity paired with effective risk management can help institutions avoid a reputationally and financially crippling cyberattack. But more than that, this pairing can increase trust in the institution by internal and external constituents and partners—trust that fosters growth and resilience.
#2: Driving to Better Decisions
Improving data quality and governance
Param Bedi, Vipin Ahlawat, and Catherine Zabriskie
Data can help leaders navigate challenges of finite and often shrinking resources and revenue. Data management and visualization technologies have improved significantly, and AI shows enormous potential. But difficulties with data quality and governance continue to stall efforts in higher education to use data to inform decision-making. The key to progress is melding unified institutional leadership with input and participation by individual constituents. If leaders value data as a strategic asset, they will fund and prioritize data initiatives and change the campus culture that creates data silos. Those initiatives must provide all stakeholders with data and tools that will simplify their work and improve the validity and outcomes of the decisions they make.
#3: The Enrollment Crisis
Harnessing data to empower decision-makers
Tracey Birdwell, George Claffey, Sarah Cockrill, and Dale Pike
The enrollment crisis compels institutional leaders to reexamine and redefine their academic offerings and their support services to meet changing needs and tap into new markets. Data can help decision-makers better understand and identify prospective students, as well as which programs and credentials to invest in. However, harnessing that data to improve enrollment requires centralized, reliable data that can be accessed by all who need it, the ability to use both data and signals of change to anticipate emergent opportunities, a culture of flexibility and adaptation, and external partnerships.
#4: Diving Deep into Data
Leveraging analytics for actionable insights to improve learning and student success
John Fritz, Mike Richichi, and Catherine Zabriskie
Decision-makers have more access than ever to data and analytics related to learning and student success. Data sources are increasing, and analytics tools are more sophisticated. The questions that instructors, students, and institutional leaders are asking range from which tools, modalities, and learning spaces are most effective for the content and the student, to what kinds of support students need to succeed and to what the return on investment is for specific initiatives to improve learning and student success. Leaders need to invest in their data and analytics infrastructure and staffing, but only after they develop a clear vision and concrete priorities that can guide analytics initiatives and ensure they deliver actionable insights.
#5: Administrative Cost Reduction
Streamlining processes, data, and technologies
Sarah Cockrill, Mike Richichi, and Ioannis Salmatzidis
Institutions can't not reduce their administrative costs. Revenues and public confidence are both declining. New sources of income may offset other revenue losses, but students and legislators alike expect institutions to provide more affordable credentials. AI may ultimately offer significant opportunities to reinvent operations. But there are savings to be had today through simplifying and standardizing processes, data, and technologies. Leaders need to focus stakeholders on the future of the institution and on the greater good, and they need to make difficult trade-offs so that streamlining will actually lower costs. The benefits not only will result in cost savings but also will increase the institution's agility and its ability to innovate.
#6: Meeting Students Where They Are
Providing universal access to institutional services
Param Bedi, Susan Bowen, John Fritz, and Carolyn Lightfoot
The pandemic brought the depth and range of students' needs to everyone's attention. Students with the greatest needs are also those for whom an affordable postsecondary credential may be the most transformative. Faculty, staff, and institutional leaders are still freshly attuned to students' needs. Many recognize the ways in which current institutional services, and access to them, fall short of addressing those needs. But the pandemic also saw the deployment of digital forms of many previously campus-based services, along with a digital expansion in additional student support services. Today's opportunity is to transition from stop-gap measures to stable, scalable services that benefit students. Success will hinge on institutional agility, effective governance and leadership, and a commitment to ensuring that all students benefit.
#7: Hiring Resilience
Recruiting and retaining IT talent under adverse circumstances
Liv Gjestvang, Kelli Renee Jackson, Mike Richichi, and Carol Smith
Financial constraints and traditional workplace rigidity are making it hard for technology and data managers to recruit, hire, and retain staff. Compensation is important, but staff also want work-life balance. Work-life balance boils down to having workplace and schedule flexibility that can change over time and to having reasonable workloads. Technology leaders need to work with HR leaders to revise hiring, compensation, and work policies to develop an employee value proposition that fits today's needs and workforce. Hiring and work policies must become flexible enough to support individuals' needs and adapt to the unfolding impact of AI on higher education and work. Best practices for workplace and workforce management are in a great deal of flux as both employers and employees struggle to understand and optimize post-pandemic work.
#8: Financial Keys to the Future
Using technology and data to help make tough choices
Mike Dieckmann, Carolyn Lightfoot, and Ioannis Salmatzidis
Higher education institutions are struggling with shrinking revenues and increasing costs. The task of modeling and forecasting financial futures is particularly difficult today. Higher education is undergoing a kind of identity crisis, cost drivers are increasing, and previously stable business models are in flux. Technology leaders can help reduce administrative costs through consolidation and process automation. They can manage the technology organization more efficiently. But perhaps today's biggest opportunity for contributing to financial health is by leading analytics initiatives that will develop dynamic financial models and projections. The groundwork requires significant data management, reconciliation, and integration. This groundwork will help establish the foundation for near-term financial models and will also make it easier to incorporate AI and machine learning later on.
#9: Balancing Budgets
Taking control of IT cost and vendor management
Brian Henderson and Carol Smith
Prices of technology service and solution providers have risen abruptly, often by double digits, for many core applications and services. These increases are driven primarily by inflation, supply chain disruptions, and a strong job market. Higher education budgets are already precarious. Incorporating significant technology cost increases with no offsetting return on investment will lead to service and staffing reductions. Leaders' best options are to build strong relationships with solution providers and join consortia or form partnerships with peer institutions to negotiate the most favorable pricing possible.
#10: Adapting to the Future
Cultivating institutional agility
George Claffey, Mike Dieckmann, and Dale Pike
Higher education leaders must learn how to adapt more rapidly to change, opportunities, and crises. To do so, they must go beyond spearheading the institutional response to events. They must develop the institutional community's ability to anticipate and prepare for a broad range of possible futures. Institutional agility entails identifying differing future scenarios and creating adaptive and flexible governance structures, processes, and work. Since technology is often both a driver of and a solution to change, technologists have years of experience leading cross-institutional change initiatives. They understand the institution, change, and technology. They understand how to learn quickly from, and respond to, failure. Technology leaders can help the institution better adapt to the future by cultivating institutional agility.
Honorary Issue: AI . . . Friend or Foe
Developing an institutional approach
Vince Kellen and Jim Russell
The impact of generative AI has preoccupied many of us in higher education since the release of ChatGPT in November 2022. The higher education community is trying to make meaning of this extraordinary breakthrough technology and figure out whether it spells the end of higher education as we know it . . . or the end of higher education itself. The impact of generative AI on institutional strategy and priorities is still incipient. Although the 2024 Top 10 slate of 16 candidate issues included two related to AI, neither made the Top 10. The AI issues were ranked #13 (AI . . . Friend or Foe: Developing an institutional approach) and #16 (AI Comes to Class: Leveraging AI for authentic teaching and learning). But because we believe that AI is poised to have a very large and disruptive effect on our lives and our sector, we've given issue #13 "honorary Top 10" status, enabling us to describe its expanding influence.
Reflections and Conclusion
In 2024, higher education leaders are focused on helping their institutions to become more resilient in order to weather the serious challenges ahead. The EDUCAUSE Institutional Resilience Task Force defines higher education institutional resilience as "the ability to anticipate, respond to, and adapt to rapidly changing circumstances in ways that maximize opportunities and minimize consequences of unforeseen events." The task force adds: "More resilient institutions anticipate stakeholders' needs to advance the mission and objective of the institution, foster collaboration, and improve equity by involving all impacted communities and resource ecosystems."Footnote3
What Do Resilient Institutions Look Like?
The 2024 Top 10 summarizes the important institutional issues through which technology and data organizations will be increasing institutional resilience. But what does a more resilient institution look like? What institutional attributes, or capabilities, are needed?
As the panel members deliberated about the Top 10, they consistently described particular characteristics that institutions will need to increase or acquire in order to be successful. Six attributes were mentioned repeatedly: decisive; trustworthy; interdependent; prepared; data-fluent; and adaptive.Footnote4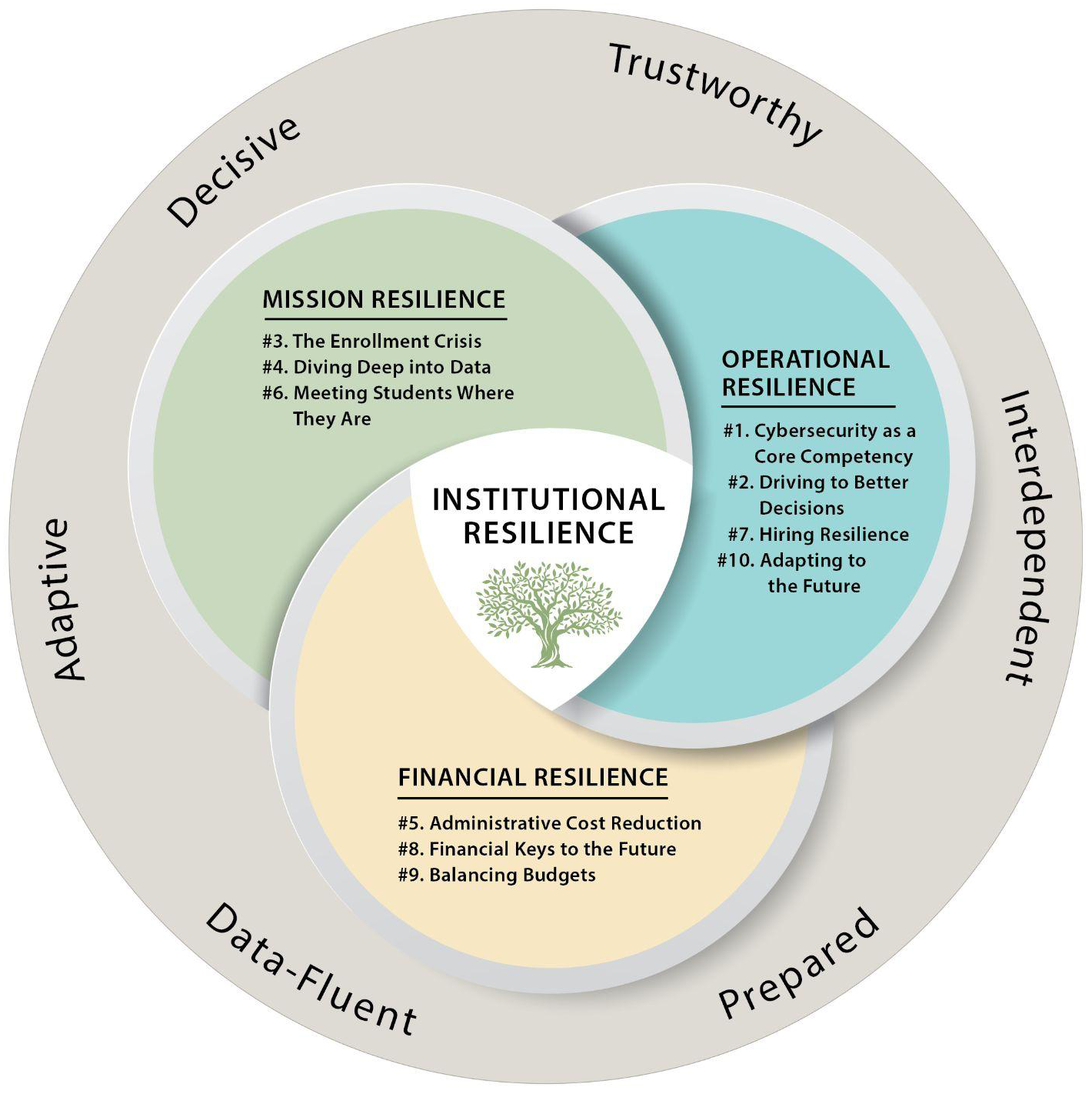 Decisive. Making decisions involves the risk of failure if the decision turns out to be flawed. But many emergencies and new opportunities won't wait for leaders to iteratively consult numerous layers of stakeholders and slowly find consensus. The 2024 Top 10 panelists stressed the importance of governance structures with the experience and empowerment to make rapid and sometimes difficult decisions.
Trustworthy. Trust is the most important characteristic of an organizational culture.Footnote5 Deloitte describes three dimensions of trust that resilient institutions must have: physical trust, emotional trust, and digital trust.Footnote6 The Top 10 panel emphasized emotional trust and digital trust as particularly important to attract and retain students, faculty, and staff and to restore public confidence in higher education.
Interdependent. None of the Top 10 issues can be addressed by a single institutional unit. Hiring Resilience (#7) requires collaboration among the IT, HR, and finance organizations. The Enrollment Crisis (#3) calls on admissions staff, marketing staff, IT staff, chief academic officers, and others. Independence and silos will break higher education institutions because we are all dependent on one another. Interdependence also has an external facet. Increasingly, Top 10 panelists and their institutional leaders whom we interviewed in the spring of 2023 are recognizing the need to partner with employers, community leaders, and colleagues at other institutions to recruit students, offer job-ready credentials, and ensure seamless educational continuity.
Prepared. It's more difficult to adapt to change when no one has made the effort to imagine alternative futures with different possible crises and opportunities and then taken the steps to prepare. Prepared institutions can respond quickly to changing circumstances because leaders have already anticipated the crises and opportunities (or something similar) and have readied the organization for such eventualities.
Data-fluent. Resilient institutions need all constituents to understand how to use data to ask questions and make decisions and how to distinguish reliable data from poor data and accurate information from false information. Data is the bedrock of the ability to make informed decisions and prepare for whatever the future may bring.
Adaptive. Higher education's notorious resistance to change needs to change. The pandemic showed us all that even entrenched individuals will adapt and upend the most sacred rules in response to extreme circumstances. But it also showed us that emergency pivots can be makeshift. The 10 Top panelists emphasized that to be ready for a future filled with change and edge cases, leaders must develop adaptive institutions that can swiftly adjust to new realities.
Institutional Resilience and Digital Transformation
For several years, EDUCAUSE has been talking about digital transformation (Dx) and how a series of deep and coordinated culture, workforce, and technology shifts can enable new educational and operating models and transform institutional operations, strategic directions, and value proposition. Much of this work has been focused on innovation and on initiatives to attract new students or funding sources, offer new credentials, expand to new physical or digital campuses, and help more students earn credentials more affordably. Implicit in all this work is the notion of improvement.
But risk is becoming a larger ongoing element of life. Our world is changing quickly and dramatically. That change fuels innovation, but it also powers risk. Digital transformation needn't be directed just toward improving operating models and advancing missions; it can also be motivated by reducing risk. Institutional resilience has been a missing element of Dx frameworks, and that needs to change. EDUCAUSE is working to incorporate attributes and outcomes of institutional resilience into our Dx resources. This will enable higher education leaders to build on current Dx initiatives rather than try to figure out how to take on yet another "big new thing" when they are already overwhelmed.
Higher education still powers individual success. In the United States, college graduates experience far lower unemployment and poverty rates than their peers whose highest credential is a high school degree.Footnote7 They also earn, on average, $1.2 million more over their lifetime. But the resultant net wealth from that income premium is eroded when students are burdened with student loan debt. Even worse off are the millions of people who, even with student loans, weren't able to earn the credentials that would lead to higher-paying jobs. In a recent article, Paul Tough looked at this situation through the lens of net wealth, rather than income, and concluded, "For most people, the new economics of higher ed make going to college a risky bet."Footnote8
Yet Tough's article ended with the projection for increased employment opportunities for college graduates in the coming years and a shortage of 6.5 to 8.5 million graduates available to fill those jobs. Postsecondary credentials remain vital to the health of our economy. We must ensure they also contribute to individuals' economic health. But to do so, we must make changes. We must reduce the financial burden that students are taking on, and we must make it possible for every matriculating student to earn a credential. For years, institutional change has been focused on innovation. It is time to learn how to adapt to a world in which risks proliferate—for students as well as institutions. It is time to develop institutional resilience and, in that way, contribute to individual students' success. In 2024, higher education leaders will be using data and technology to increase mission, operational, and financial resilience. Don't be left behind.
Acknowledgments
The EDUCAUSE Top 10 is one of our most heavily used resources, and so we take its development very seriously. The project relies on the dedicated EDUCAUSE members who agree to participate in the Top 10 panel every year. I am so thankful to the panelists for their expertise and dedication to the project and for the access they provide to leaders at their institutions.
Producing the article and associated content calls on staff throughout EDUCAUSE. My colleagues make this effort fun and feasible. Teddy Diggs doesn't just edit the article after we've drafted it; she participates throughout the life of the project to provide advice on how to improve the process and the final product. And she offers welcome encouragement when we try something new . . . which we almost always do. Greg Dobbin joins her in helping ensure the publication lives up to EDUCAUSE standards and is worth your time. Kathe Pelletier, Joe Potchanant, Betsy Reinitz, Mark McCormack, John O'Brien, Jamie Reeves, and Catherine Yang are just some of the EDUCAUSE staff who give substantive feedback on the approach, content, and tone of the article. Zach Peil is our data and graphics designer. He is as productive as he is talented and as talented as he is efficient (and he is terrific at all three!). Nicole Muscanell, Mark McCormack, and Jamie Reeves make sure the survey and data are fielded and analyzed well and on time. This year those efforts were particularly time-consuming, as we had transitioned to new people and a new process. I am so grateful for the hours they spent to guarantee high-quality results!
Jamie Reeves and Belle McDonald are my close collaborators, whose help I appreciate at least once a day. They remove barriers, talk me out of dumb or hasty "innovations," ensure that the project stays on track, and adopt the promising innovations with enthusiasm, even if that means doing different things in different ways. Thank you!
Notes
The EDUCAUSE Institutional Resilience Task Force developed this definition of institutional resilience in higher education. The panel was convened by EDUCAUSE in the summer of 2022 and included faculty and experts from NACUBO, CUPA- HR, and URMIA as well as EDUCAUSE.

Jump back to footnote 1 in the text.

Once a year, members of the EDUCAUSE Top 10 Panel select a slate of 15–20 topics they believe will be the contributions that technology and data can make to the most important issues facing higher education institutions. EDUCAUSE members receive a survey with those issues and are asked to prioritize them. The 10 issues with the highest-priority scores become the Top 10. This methodology also enables EDUCAUSE to determine the Top 10 among various types of institutions. For 2024, 13,257 email invitations to complete the survey were sent to EDUCAUSE members, and 544 (4.1%) completed the survey. Where multiple representatives from a single institution completed the survey, we selected the response from the representative in the highest-ranking position to determine the Top 10. The final Top 10 list is thus based on the responses of 339 U.S.-based respondents. Although more survey responses are always desirable, this final response rate is still within the acceptable range for a confidence level of 90% and a 5% margin of error.

Jump back to footnote 2 in the text.

The work of this task force is still in process.

Jump back to footnote 3 in the text.

As it happens, these six overlap extensively with institutional resilience attributes identified by others, including the EDUCAUSE Institutional Resilience Task Force, the International Organization for Standardization (Security and Resilience, Organizational Resilience, Principles and Attributes, 2017), McKinsey & Company (Fritz Nauck, Luca Pancaldi, Thomas Poppensieker, and Olivia White, "The Resilience Imperative: Succeeding in Uncertain Times," May 17, 2021), Gartner (Roberta Witty, "Building Organizational Resilience Is a Strategic Imperative," August 21, 2020), and Deloitte (Punit Renjen, Building the Resilient Organization, January 25, 2021).

Jump back to footnote 4 in the text.

Paul J. Zak, "The Neuroscience of Trust," Harvard Business Review (January-February 2017).

Jump back to footnote 5 in the text.

"How Does a College Degree Improve Graduates' Employment and Earnings Potential?" Association of Public and Land-grant Universities (website), accessed September 28, 2023.

Jump back to footnote 7 in the text.

Paul Tough, "Americans Are Losing Faith in the Value of College: Whose Fault Is That?" New York Times Magazine, September 5, 2023

Jump back to footnote 8 in the text.
---
Susan Grajek is Vice President, Partnerships, Communities, and Research, for EDUCAUSE.