Online mentoring is an innovative and cost-efficient way to be more responsive and potentially better serve all students and faculty engaged in teaching and learning in any modality—whether online, hybrid, or in-person.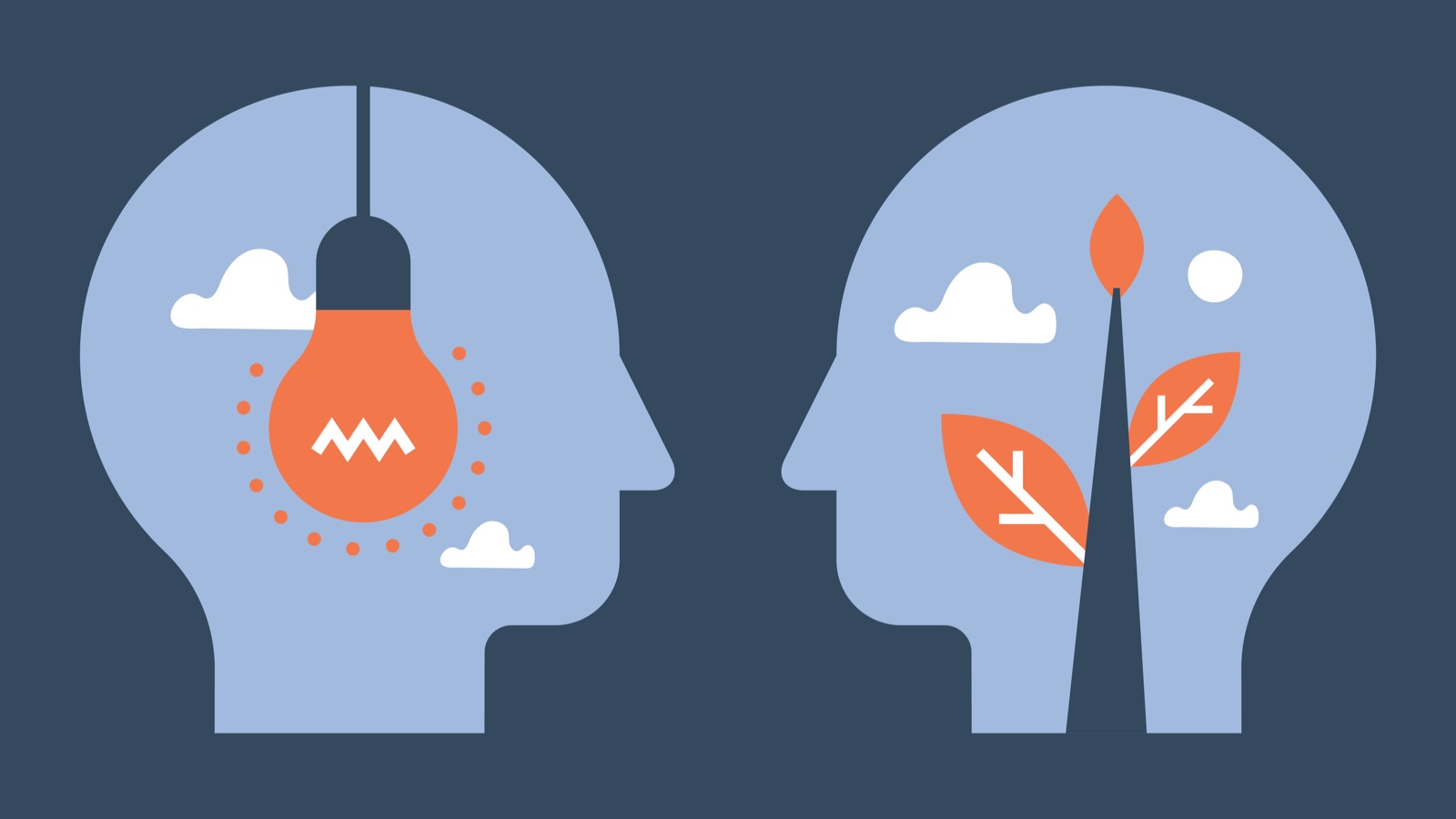 During the onset of the COVID-19 pandemic, a rapid adoption of emergency remote teaching and learning upended what had hitherto been a steadily evolving and expanding trend in online education, disrupting the more deliberate preparation and training regimens that had developed over the years. While the pandemic expedited experimentation and innovation in teaching and learning, it also enabled the discovery of valuable lessons that are worth preserving to support student success going forward. In the early stages of the pandemic, as institutions were forced to rapidly invest in technological solutions and made attempts to step up support for faculty and students, challenges remained because of the unprecedented demand for just-in-time responses to requests for assistance. At Lehman College, a senior college of the City University of New York, we had long aspired to establish mentoring programs for faculty and students, but the urgency of the pandemic as well as the sudden availability of emergency funding finally formed the catalyst for our launching two online mentoring programs: the Faculty Mentoring Program and the Online Learning Student Peer Mentoring Program. Institutional senior leadership, in particular Provost Peter O. Nwosu and Associate Provost Victor Brown, not only supported these efforts at the onset of the pandemic, when the need for additional assistance was the most urgent, but also recognized that these programs were worth continuing as part of our regular services to enhance teaching and learning.
Mentoring is a long-established practice in academia designed to orient, provide continued support for, and ensure the success of those new to institutions and programs or those newly arrived at a stage in a career. What we refer to as "mentoring" is generally thought of as an interpersonal relationship in which one party provides guidance, direction, and modeling of behaviors or approaches, information, or encouragement to others.
In the educational setting, mentoring relationships are often depicted as consisting of a more senior or veteran member of the community providing guidance to a more junior or neophyte mentee. However, among both faculty and students, a framework of peer mentoring has become increasingly prevalent, building on the concepts of a collegial group of faculty and a community of students or, broadly speaking, a "learning community."
Mentoring Modality: In Person and/or Online?
Online mentoring can be equally valuable to support in-person, hybrid, or fully online teaching and learning. In predominantly in-person learning environments, online mentoring facilitates otherwise impossible, difficult, or inconvenient mentoring relationships and interactions. With skillful design and careful attention, mentoring interactions that are carried out online need not be less impactful or less satisfying than interactions taking place in person. In fact, they can provide new opportunities to be more responsive and better serve all students and faculty.
Mentoring Models
Various different mentoring configurations are possible, including peer mentoring (one-to-one or one-to-many) and group and network mentoring, with further distinctions in the categories made according to the parties involved: faculty-to-faculty; faculty-to-student; student-to-student; and external/professional/career mentor-to-student. The mentoring can last the duration of the semester or program, can be specific to a stage in a student's or faculty member's experience in a university, or can be provided on demand. In our book Best Practices for Mentoring in Online Programs, we describe a variety of mentoring programs, as well the specific characteristics and structure of each, with the goal of ensuring success under each model. We focus particularly on "formal mentoring," by which we mean that the mentoring program has a visible structure, specific expectations for the program and participants, and established support and resources dedicated to the program.Footnote1
Why Mentoring for Online Students?
Mentoring for students taking online courses or enrolled in online programs can be an effective strategy to create favorable circumstances for learners, enabling them to make the most of their learning experiences. A mentoring program can prepare online students for success by providing personalized support and guidance designed around online students' needs, covering topics such as time management, instructional and academic skills, career resources, general campus resources, or even well-being and health.
At Lehman College, we have several student mentoring programs, many of which were initially offered only in person and then, due to the pandemic, offered virtually. The Online Learning Student Peer Mentoring Program, launched during the pandemic, provides peer support to students who rely mostly on remote engagement with campus resources. The program helps streamline the delivery of diverse support networks to online students at appropriate points throughout the semester. The peer mentors are generally upper-division or graduate students who have experience as online learners and feel comfortable and confident helping other students navigate the online space. The primary role of the online student mentor is to serve as the point of contact for online students. Online mentors host regular information and orientation sessions, direct mentees to relevant resources, and offer assistance to ensure that students persist in their studies. For example, the online mentor might offer tips for overcoming obstacles in an online setting during the first two weeks of the semester; or host a session on how to use Zoom, the videoconferencing solution, in order to participate effectively in an online (synchronous) class; or even provide technical on-demand help with VoiceThread, an interactive collaboration and sharing tool.
The Online Learning Student Peer Mentoring Handbook was designed to curate information and resources available to new online students, guiding them step-by-step through an introduction to different course modalities, the enrollment process, university policies, and institutionally supported technologies. The handbook offers tips from current and past online students, provides a catalog of academic/student support services across campus, and indicates how to contact these support services remotely.
Throughout the semester, the online mentor typically sends out periodic announcements and briefs/memos to mentees via email and text messages sent through the EAB Navigate platform. These messages contain information on upcoming campus dates and deadlines, links to relevant academic support resources (e.g., additional remote library research resources during finals), schedules for live Q&A sessions, and availability for one-on-one or group appointments.
Why Mentoring for Online Faculty?
When faculty are new or relatively new to online teaching, development is gradual, and their skills grow with experience teaching online. No matter how comprehensive the initial training or orientation, faculty emerging from the preparation stages, or the additional course design and build-out of a course site into the actual tasks of online teaching, typically feel at least slightly overwhelmed by the many simultaneous responsibilities and roles they must assume in teaching online or hybrid classes. A faculty mentoring program can enable the transformation from neophyte to competent and self-assured online instructor.
At Lehman College, the Faculty Mentoring Program was launched early in the pandemic to meet the extreme exigencies of the switch to remote learning, yet the program has now become a permanent fixture in our faculty development programming. It has proved successful in supporting faculty across all schools and departments and in leveraging existing staff resources to their fullest. The Lehman Faculty Mentoring Program is a one-to-many, on-demand, structured program. The program typically runs during the fall and spring semesters, when one or two faculty are appointed for each school to serve as mentors to all faculty within that school. Mentors serve as an on-demand resource in leveraging technology to support student learning and quality instruction, providing guidance to their faculty colleagues on such topics as setting up an online course site, creating engaging assignments, explaining how to offer audio/video feedback to students, configuring the grade center, or facilitating an engaging online discussion. Mentors announce their scheduled synchronous drop-in sessions, periodically post their availability for consultations, and also respond to questions and problems via email. In addition, some faculty mentors schedule special synchronous sessions on more focused topics related to organizing course content or using specific technology tools or features of our learning management system.
Why Peer Mentoring?
Whether a peer mentor is assigned to a faculty member or student for the entire semester, or provides a series of group mentoring sessions, or serves as an on-demand, familiar, trusted resource, the peer mentor can constitute a lifeline for the mentee. Mentees feel particularly comfortable asking questions of a mentor who is not a supervisor, who is not perceived to be sitting in judgment of their competence, who can answer their questions and provide additional direction, and who is also willing to do a little hand-holding when the situation calls for it. In a group mentoring session, the mentee may also benefit from the presence of others who may be facing similar challenges and asking their own questions and with whom the mentee can bond and empathize over shared concerns, insecurities, or small triumphs.
A mentoring program can also help a small support unit to more effectively leverage its resources in order to provide a broader and deeper level of support, as well as more timely responses, to a greater number of faculty and students.
At its core, mentoring is a caring and nurturing relationship with others, helping faculty and students to develop, to transform their thinking or ways of approaching education, and to experience more satisfaction in their online teaching and learning.
Getting Institutional Support for Online Mentoring Programs
To propose and advocate for an online faculty or student mentoring program, consider the following tips in your request for funding and support:
First, direct the request to the senior leaders who oversee the area within which the program can be appropriately housed and managed. Start by specifying the goals of the online mentoring program and the needs that the proposed program will address. The home of your mentoring program depends not only on which unit has the resources and skills available but also on how you conceive of the mentoring program and its goals.
Back up your proposal with relevant research, including references, and attach or link to relevant articles. Include details from institutions that are similar to your own and that already offer successful mentoring programs.
Remind your institutional leaders that peer-led initiatives are highly favored by accrediting agencies such as those recognized by the Council for Higher Education Accreditation (CHEA), as well as by the National Council for State Authorization Reciprocity Agreements (NC-SARA). An online faculty or student mentoring program can provide the necessary infrastructure for quality assurance of online teaching and learning and ensure consistent and reliable support to online faculty and students.
Specify how online mentoring aligns with the institutional mission and demonstrates institutional commitment to teaching and learning. If the institution has outlined plans for growing its portfolio of online programs or already offers online programs, the launch of an online mentoring program will reassure faculty, chairs, and deans that the institution is invested in online teaching and learning.
Emphasize that mentors can potentially reach more students and faculty, in different ways, than staff would be able to, thus supporting a larger learning community.
Finally, estimate or specify the cost of the program, noting that it is a cost-effective, strategic investment. The cost for compensating mentors and the associated costs of administering the program will almost always be less expensive than hiring additional staff.
In conclusion, online mentoring programs can be an innovative and cost-efficient way to support institutional goals, form new networks for student support, provide collegial assistance to faculty, and create a more organic culture of mutual support to improve teaching and learning.
Note
Susan Ko and Olena Zhadko, Best Practices for Mentoring in Online Programs: Supporting Faculty and Students in Higher Education (New York: Routledge, 2022).

Jump back to footnote 1 in the text.
---
Olena Zhadko is Director of Online Education at Lehman College, City University of New York.
Susan Ko is Faculty Development Consultant at Lehman College, City University of New York.