The Universitat Oberta de Catalunya developed a new project management process that facilitated the institution's digital transformation efforts by shifting governance and workforce models, leading to more agile development and growth.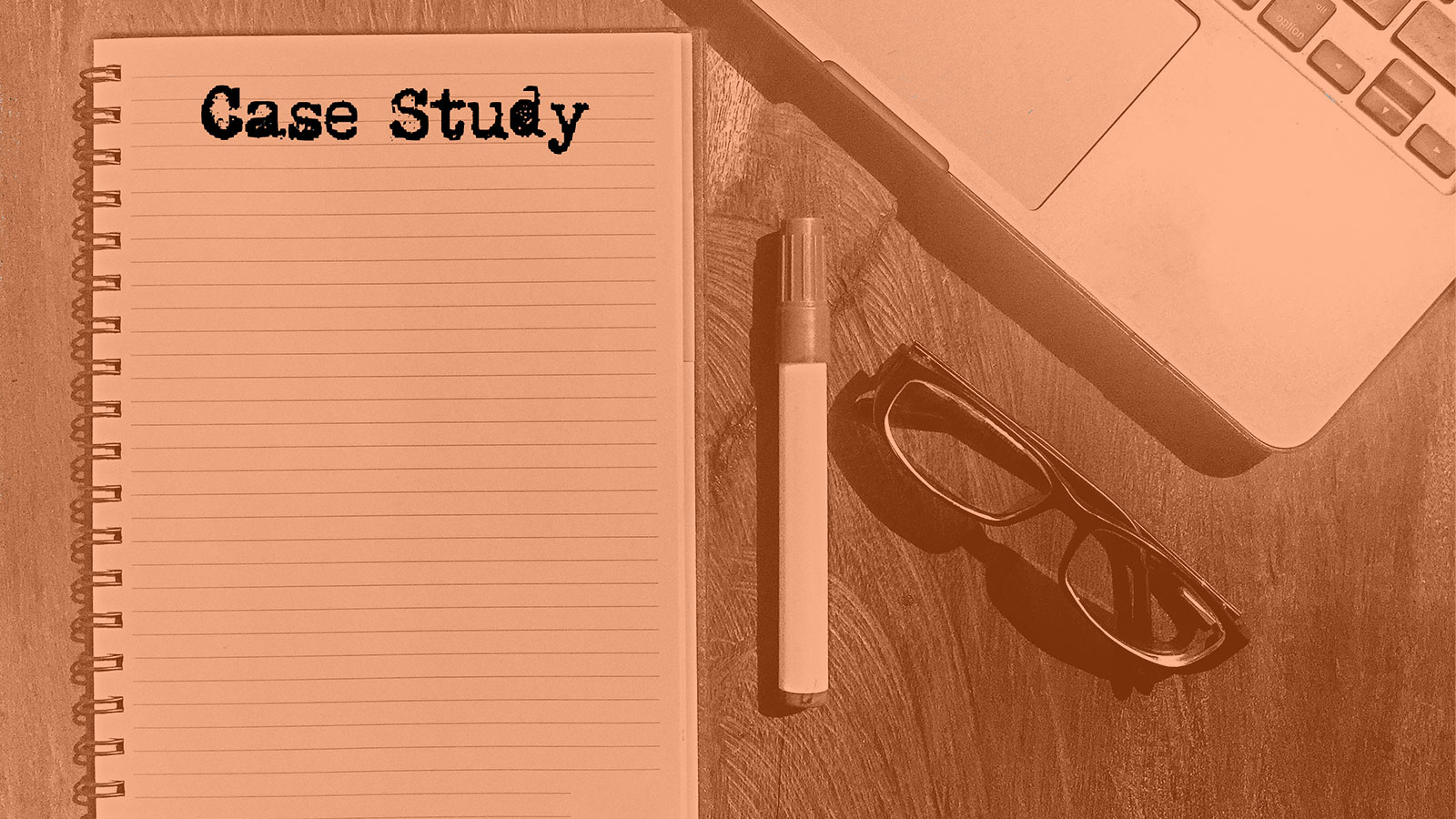 The Universitat Oberta de Catalunya (UOC) was created in Barcelona in 1994, and teaching began in 1995, with 200 students. It was the first university ever to run exclusively online, including the whole teaching and learning process. With a community spanning more than 142 countries and over 200,000 individuals including professors, tutors, 77,500 students, and more than 89,300 graduates, it is now one of the biggest universities in Spain. UOC offers lifelong learning and works to improve and increase global access to higher education.
The Challenge/Opportunity
In the context of higher education, digital transformation (Dx) goes beyond integrating new technologies in the teaching and learning process, with impacts on other fundamental processes such as research, academic and financial management, and course marketing. Decisions about where, how, and when to invest become crucially important if higher education leaders are to ensure that investments in technology are aligned with an institution's strategy. And when it comes to IT project management and governance, agility-based models have become more mainstream among information system production methods. These models' purpose is to align development deliverables with business goals and customer needs, and their scalable implementation creates a culture change that affects the entire organization, extending far beyond the IT department.
Creating and implementing a strategic plan is a process many institutions struggle with. It can be an even greater struggle if the strategic plan is being created and implemented with the goal of integrating portfolio management and shared IT governance between the information systems department and academic and administrative staff. At the Universitat Oberta de Catalunya, IT leaders began implementing just such a new IT strategic plan in 2014 as the university board and top managers aimed to align IT with the UOC strategic plan, increase investments in IT, and have a roadmap to IT-enabled transformation. The initial focus areas were the growth and sustainability of a transformed university, but in 2017 the team reviewed and updated its strategic plan when they discovered a new concern—the academic and administrative top and middle management could not easily participate in decisions about what IT projects should be prioritized and could not give feedback and updates on the situation before results were given. Communication and connection between IT business areas and academic staff was lacking, and IT leaders saw a chance to build better relationships between IT and staff, as well as better processes for the portfolio management.
UOC used this opportunity to design and execute three phases of transformation, with a selective process for the investment of IT time and effort based on the input of academic and administrative committees. The execution and delivery of IT projects were two of the most important focus areas at UOC as they planned and implemented the new processes. They knew they needed to start at the upper strategic level, having a committee at the top level that can assist with and participate in the prioritization of IT project investments, but with a need down the line for co-responsibility and contribution from the rest of the academic and administrative staff.
A few other challenges and opportunities were identified as the IT leaders planned to integrate a larger and more diverse workforce into the IT governance of program and project management. First, the business language of KPIs and business values was new for many academic staff, requiring a campaign to help empower academic staff so they could more easily engage with upper management. Promoting these concepts to academic staff would also enable them to take on some of the decision-making responsibility and allow a more transparent portfolio management process. Additionally, the leadership team saw an opportunity to switch from a waterfall approach for the IT development process to something more flexible and agile. This was an essential part of the process to ensure IT could execute projects in pieces and deliver value earlier based on regular feedback as they transformed their processes and worked to focus on the priorities that were being set by the academic and administrative staff.
Process
Leaders at UOC began the first phase of their Dx efforts by creating an overarching committee consisting of high-level management to develop a strategy to incorporate the academic and administrative staff into the prioritization and execution process for IT projects. The committee worked with academic and administrative communities on campus to help identify the initial top priority areas for project investment. They identified and focused on projects with large and broad benefits to the institution that would provide long-lasting realignment
Once the initial projects were completed, the second phase of the transformation saw the decision-making process become more decentralized, establishing structures and processes to help academic and administrative staff mature the definitions of their needs. To address the communication and execution issues arising from the waterfall approach, UOC adopted and adapted the basic Scaled Agile Framework (SAFe) to help ensure more responsive and collaborative program management. This framework focuses on an incremental development and delivery system, providing direct economic benefits to those involved in planning and development, as well as to the end users who get to see value throughout the process instead of only seeing value once the project has been completed.
The second phase also called for more committees of administrative and academic staff to begin to help nurture and mature the new opportunities set up by the original organization process. Each member of the original IT governance corporate committee became a sponsor of one of the individual committees that was created for decentralized program and project management. Each of the individual committees held some members who brought local knowledge to the project and were able to provide more frequent feedback and input to the project thanks to the regular meetings and communication with the rest of the committee, including IT members. Additionally, when considering the way to begin engaging academic staff, UOC initially took advantage of some committees and commissions that already existed to find ready and engaged members. These included deans and directors of different academic departments across campus, as well as faculty.
For the second phase, UOC leaders worked to share more information with staff on some business language to ensure they could be empowered during the decision-making process. If staff were not able to speak the business language of KPIs and project value, they would not be able to be co-responsible and contribute to the agile processes that had been established. Both administrative and academic staff engaged in training and conversations when they joined the committees to more effectively communicate and measure the value of the projects they work on.
In the past year, UOC has moved on to phase three—piloting even more dispersed IT operational governance and project management. This has involved more cultural changes, and UOC leaders are making sure they go step-by-step with their people, giving them a proposal to start with and then refining the language and definitions until both the IT staff and the rest of the committee members feel comfortable. The committees meet and discuss to establish priorities and initiatives for their projects. As these committees work on their planning, they try to avoid the "idea of requirements." Rather, the committee leaders facilitate conversations to prioritize needs and business results with KPIs based on values management—how they meet the needs of stakeholders such as students, staff, faculty, and communities. According to the director of process management, determining specific KPIs was "much more difficult than you imagine," so much so that UOC hired experts to help them determine the best KPIs for their academic and administrative staff. Over time, the committees reported that all their people, including the IT and academic staff, adapted well to the new language and focus and have helped create a better prioritization process for program and project management.
Outcomes and Lessons Learned
IT has been put on top of the strategic agenda, paving the way for Dx initiatives. As UOC has expanded the influence and interaction with IT through top-down and bottom-up initiatives, institutional leaders have seen an increase in the investments of time and funding for IT projects. These investments have helped set them up to succeed with their newly adapted agile framework, and the diverse workforce now involved in IT program management can adapt to fulfill the various and changing needs of stakeholders across campus. In fact, the new systems in place helped UOC rapidly shift procedures to safer, distant methods for their in-person testing during the COVID-19 pandemic, involving communication and collaboration between academic, administrative, and IT staff. This type of quick, major shift would have been unthinkable without the recent investments in IT governance.
Establish trust relations between academic and administrative staff and the IT department with transparency and empowerment. Previously, UOC IT project success was measured and shared mostly internally, focusing on results such as how close they came to the original budget and time-to-completion targets. These traditional measures made it easy to reward the execution of projects, but the change in project management at UOC has encouraged a change in thinking. While these traditional measures are still considered when looking at the outcomes of IT projects, the expanded group of academic and administrative staff involved in the process now engage with IT throughout the cycle. Now there is a focus before, during, and after a project on defining and measuring business goals showcasing value, effort, and activity directly related to institutional goals and strategies. The measurement of these values has helped staff at all levels at UOC see how projects are improving productivity, processing time, enrollments, and more. This has helped build trust between end users and IT, and in fact, UOC has continued to improve relationships with staff by surveying them about their satisfaction. The results have overall been positive, with most respondents reporting satisfaction with the contributions of the new processes because they feel their presence is useful and contributes to the overall development of the institution and their area in particular.
Institutions need to incentivize individual people to be involved in specific projects. Participating in the new production cycle requires time and effort, and while it does provide value in the delivery and execution of projects, institutions will see more success if incentives are provided for participation. Additionally, it's difficult to find individual professors with sufficient IT skills to be able to be involved in a full-time project team, so once someone like that is found, providing financial or other incentives for them to continue to provide their expertise is a worthwhile expense. The time to train and integrate new members can be costly in terms of worked hours and project timeline, so working to retain members familiar with processes pays for itself fairly quickly.
Putting resources into IT governance can help improve other types of governance across the institution. At UOC, even as a fully digital university with staff and leadership accustomed to digital capabilities for connecting to each other, issues with silos persist. The focus on improving IT governance by building committees and connecting formerly siloed groups has meant there is already a basis for other types of governance to start from. Staff are more aware of others they can connect with for assistance, as well as the management cycles that have come along with the changes to IT governance. The committees that exist thanks to the investment of IT resources can be used or adapted to help other departments get a jumpstart on any new governance mechanisms they want to put in place. Overall, leaders at UOC have reported that "if you put in place IT governance with the hard work and investment of IT resources, it helps with the governance of the whole institution."
Where to Learn More
Access additional materials, including an infographic and case studies, on the Spectrum Enterprise Dx Research Hub.
---
Sean Burns is Corporate Researcher at EDUCAUSE.
José-Ramón Rodríguez is a professor at Universitat Oberta de Catalunya.
Eva Patrícia Gil-Rodríguez is the Processes Management Director at Universitat Oberta de Catalunya.
Daniel Caballé is the IT Program Manager Universitat Oberta de Catalunya.

Spectrum Enterprise, a part of Charter Communications, Inc., is a national provider of scalable, fiber technology solutions serving many of America's colleges, universities, and public-sector entities. The broad Spectrum Enterprise portfolio includes networking and managed services solutions: internet access, Ethernet access and networks, and voice and TV solutions. The Spectrum Enterprise team of experts works closely with clients to achieve greater business success by providing solutions designed to meet their evolving needs. For more information, visit enterprise.spectrum.com/highered.