The reorganization of IT into a single unit at Southern Methodist University created a flexible and agile development group, capable of supporting emerging opportunities and laying the foundation for other emerging areas related to digital transformation.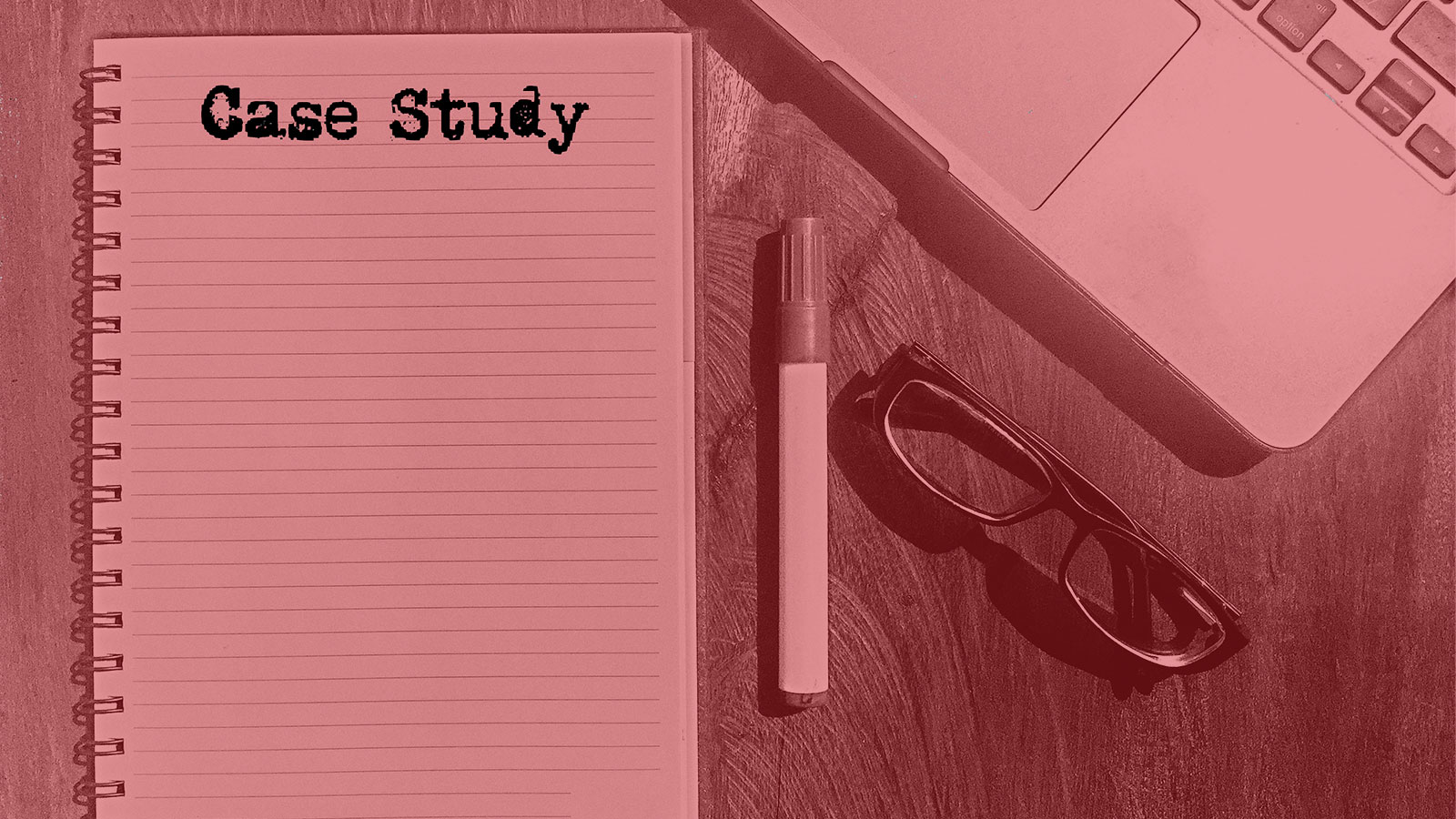 Founded in 1911, Southern Methodist University (SMU) is a private research university employing 2,000 staff and faculty to support more than 12,000 students. SMU's tree-lined campus is just five miles north of downtown Dallas and houses seven schools and colleges, in addition to the Guildhall graduate video game development program.
The Challenge/Opportunity
Institutions of higher education are rarely characterized by an ability to swiftly respond to change. The internal composition of technology organizations and infrastructures of our institutions are often characterized by the same challenges: how can traditional technology service groups "jump back and regroup" and reorganize—both technically and culturally—to meet the changing and ever-escalating needs for modern data science and research support and discovery? At SMU, external and internal forces challenged IT leadership to initiate a holistic transformation of fragmented technology services and cultures into a unified and more cost-effective single IT unit.
Tasked with unifying traditional operations-centric people and infrastructure, SMU "broke the mold" for organizational design and implemented an IT organization prepared for performance, a design characterized by change and agility. No longer constrained by fragmented technology or legacy technology culture of the past, SMU IT leaders saw an opportunity to combine centralized IT with the school-based IT organizations across campus into a single IT organization. This approach would not only improve normal operations and business processes but also position IT tools, networks, infrastructure, and people to more rapidly and professionally support the burgeoning and ever-changing demands of computational researchers across such disciplines as data science, the Internet of Things, and high-performance computing (HPC). This capability was vital to SMU's strategic plans.
SMU's campus comprises many schools and departments, all with their own IT needs and wants. The previous organizational structure of many different IT departments led to several challenges and issues. Some of the biggest problems are similar to those faced by IT organizations across the world. IT was forced to work reactively to requests and demands across campus, and the siloing of the departments meant they were unable to visualize or create any big-picture strategies. This led to slow and sometimes redundant technology and work due to the lack of communication and collaboration between IT departments.
The siloing of departments led to one of the big challenges IT was facing at SMU. The institution had a huge investment in IT resources across campus, and while IT staff were effective at responding to the smaller-scale tickets and needs of users, reports from around campus suggested that not many deans or leaders were saying that IT was meeting their larger goals. One area in particular was researcher access to and use of HPC. The barriers to entry were high—for example, users had to access the cluster by Linux command line, and an increasing number of faculty wanted to get involved in data science. With the reorganization to a single IT unit, leaders at SMU knew they could be a more flexible and agile development group, capable of supporting emerging opportunities such as HPC, as well as laying the foundation for other emerging areas related to digital transformation (Dx).
Process
To help realize the goals of the Office of Information Technology (OIT), the president elevated the chief information officer (CIO) to report directly to him and encouraged an expanded approach to hiring a diverse team with the right skills to manage and run the new system. Officials at SMU take hiring in IT extremely seriously, treating every position "like a million dollar position," with a goal of making sure the people they are hiring are "smarter than they are." They have reported that this approach has led to the creation of a fantastic leadership team that have worked to improve internal functions, as well as develop strategic partnerships across the organization, especially with academic affairs, student affairs, facilities, the Center of Teaching Excellence, and the SMU libraries. The focus on both internal and external development and collaboration has helped overcome some of the barriers that came up early in the process.
From the higher-level perspective of this shift in IT, the expectations and objectives of the new plan were clear and well laid out. OIT developed a three-year strategic plan focusing on collaboration, cultivating partnerships, and laying out objectives that align with the overarching strategic plan at SMU. These are all important institutional competencies needed for successful Dx. Many of the objectives focused directly on supporting innovative practices and digital environments for different technology needs on campus. One of the main pillars was the support of research and data science at the institution, striving to deliver seamless support services and collaborations with the following objectives:
Objective 1: Grow Dedicated Capacity and Capability for Research and Data Science
Objective 2: Improve, Simplify, and Expand Research Utilization and Experiences in HPC
Objective 3: Unify IT Services to Researchers with Processes, Portfolio Management, and Reporting That Simplify and Minimize Burdens for Faculty
Objective 4: Continue to Meet Differential Research Needs through a Unified University Research Computing and Data Science Environment Dedicated to Research and Innovative Scholarship
Each objective also had specific plans and strategies outlined to help achieve these goals, and each main pillar or priority was given the same treatment throughout the strategic plan. With such clear goals and objectives laid out, OIT has been able to build solid relationships and support the strategic goals of the university. After all, relationships are currency.
As this unified model of IT on campus continues to develop to help the institution's varied departments achieve objectives through processes, people, and technology, IT leaders have focused on standardization and consistency—characteristics important in preparing for larger Dx efforts. One of the main methods employed is the development of a data warehouse with a cloud-first approach for small departmental applications, while pursuing on-premises deployments of large, enterprise applications. This model has made the consistent integration and updating of technologies easier for both the IT and user sides, especially because IT has also concentrated on creating and maintaining documentation for technology services. The entire workflow process is now becoming more standardized, which has been helping both IT staff and users.
Outcomes and Lessons Learned
"Relentless positivity" was a key approach to managing and overcoming issues arising from staffing changes. A big challenge that leaders had to manage when they moved to a single, centralized IT organization was that many staff felt that they had "lost" people who used to work in their department, and they thought this would result in a degradation of service. All the IT leaders worked to stay positive and respond with positive messaging in the many emails and meetings that came with the reorganization—a mantra of "As we do this, we'll be the same or better." They used numbers of tickets and other service metrics to help dispel any worries that quality had decreased. They also worked to reassure people that the new IT process didn't have to "fit into the same old IT box," reminding them that they're here to help faculty and staff and that if they ask questions and provide their needs to IT, they're now in a better position to adapt and develop solutions for their constituents.
Coaching leadership to embrace clear organization goals sets your transformation up for success. As mentioned earlier, the clear goals and objectives laid out by the overarching SMU strategic plan, as well as the OIT strategic plan, led to very successful progress and outcomes. IT can help leaders define organizational goals by helping them understand the intersection of instruction, research, and technology. Once the goals and objectives are well defined, the organization has a clear direction forward toward building digital environments that are agile, flexible, and aligned with institutional strategy.
Focusing on enabling digital agility and flexibility can prepare you to support emerging opportunities and needs. The successful transformation of IT organizational design and culture proved well suited to IT's ability to more rapidly enable and support staff, faculty, and students transitioning online at the same time, especially during the COVID-19 pandemic. Overall, SMU's IT transformation offers a model for how engineered processes and technology can be implemented to offer operational IT services at lower costs, as well as how shared tools and extraordinary people can enable research and data science. While not without the natural friction that comes from change, incredible outcomes are suddenly possible, especially those that move beyond strong operations and into partnering with faculty to enable the creation of new knowledge.
Where to Learn More
For more information, visit SMU's OIT website or reach out to some of the leaders of OIT.
Access additional materials, including an infographic and case studies, on the Spectrum Enterprise Dx Research Hub.
---
Sean Burns is Corporate Researcher at EDUCAUSE.
Jason Warner is Executive Director for Academic Technology Services at SMU.
Curt Herridge is Deputy CIO for Data at SMU.
Rachel Mulry is Executive Director for Planning and Customer Service at SMU.

Spectrum Enterprise, a part of Charter Communications, Inc., is a national provider of scalable, fiber technology solutions serving many of America's colleges, universities, and public-sector entities. The broad Spectrum Enterprise portfolio includes networking and managed services solutions: internet access, Ethernet access and networks, and voice and TV solutions. The Spectrum Enterprise team of experts works closely with clients to achieve greater business success by providing solutions designed to meet their evolving needs. For more information, visit enterprise.spectrum.com/highered.