Culture is an important factor in IT organizations and the institutions they serve. Transforming culture is difficult but can enable new ways of working effectively across an entire campus.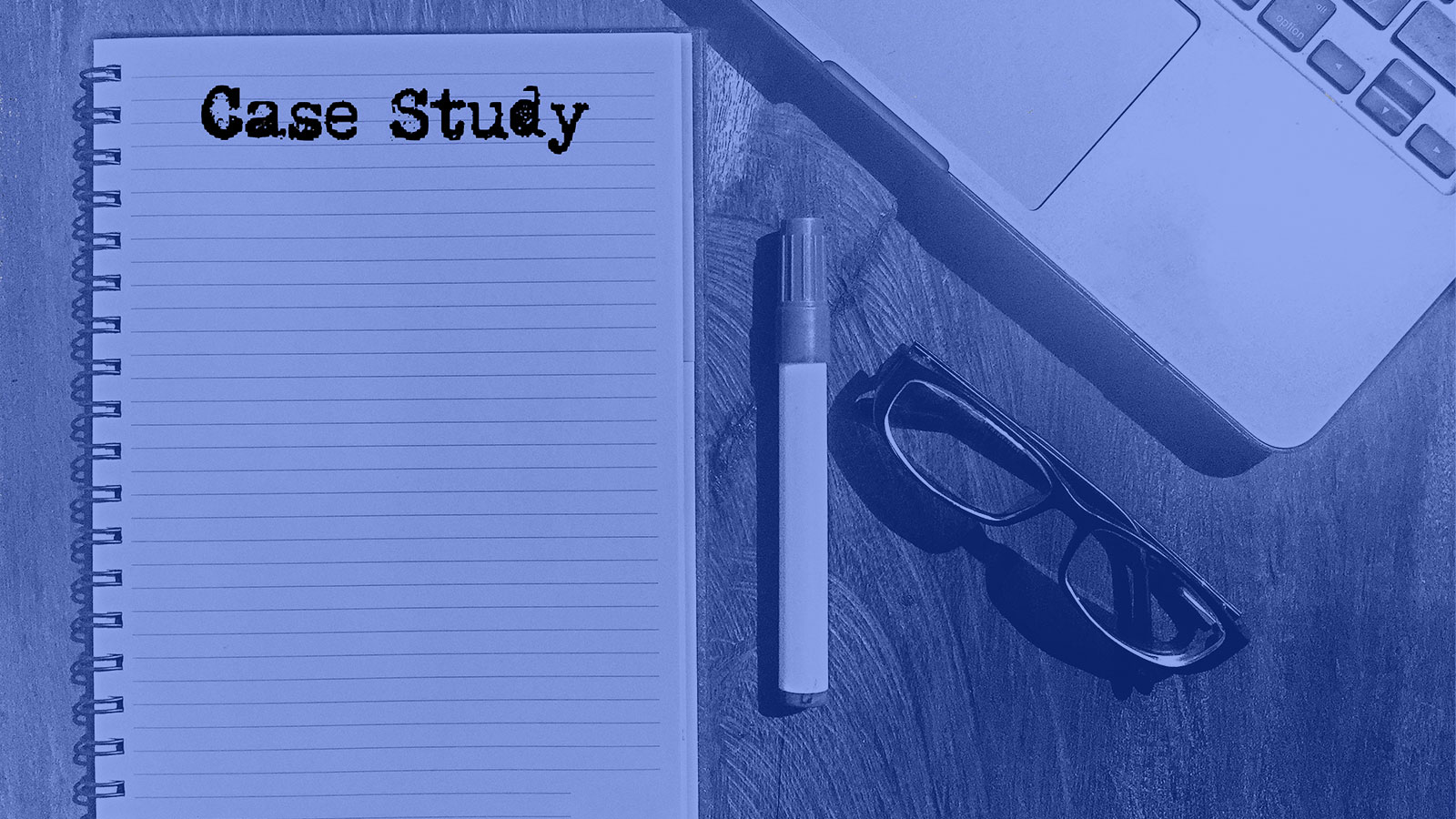 Founded in 1885, Arizona State University (ASU) enrolls 125,000 degree-seeking students for the fall 2021 semester. With six locations across its large, distributed campus, ASU offers more than 350 academic undergraduate programs and majors, with more than 450 graduate programs and certificates. The educational experience at ASU is an immersion in a living–learning academic enterprise—a mindset focused on innovation and entrepreneurship, and a deep commitment to serving the public interest during a time of rapid and complex societal change. Nationally and internationally acclaimed, ASU consistently ranks among the very best in nearly every critical measurement of student success, outcomes of groundbreaking research, and impact in the communities it serves. U.S. News & World Report ranks 79 ASU degree programs in the top 25 in the country, including 30 programs ranked in the nation's top 10. ASU has also garnered the ranking of #1 most innovative university in the country, six years consecutively. Learn more at the New American University.
The Challenge/Opportunity
Being nimble and adaptive is crucial for success in today's higher education landscape. Several years ago, the University Technology Office (UTO) at ASU saw an opportunity to organize differently to build agility into the IT culture and the ways IT interfaces with other ASU functions across the university. If an organization can make this change, it can improve its skills capacity, as well as turnaround times for new projects and added features. ASU leaders felt this approach could win over stakeholders and ultimately change culture outside IT as well.
Prior to its cultural transformation, ASU's old IT organization was mostly hidden in the "back office," only being seen as a service-oriented staff sitting behind help desk or equipment rental counters. Users were working with old technology systems to create tickets to get specific, one-off data sets or functionality. IT innovation and value to organizational goals were very difficult to showcase. Staff and users were in a comfortable position but were not ready to deal with the rapidly advancing technology needs that had been arising in recent years.
UTO leaders wanted to become a more collaborative organization, creating a culture that embraces proactive change to help respond to the rapidly evolving needs facing IT with new technologies coming down the line such as AI, digital interfaces, and augmented/virtual reality. The new chief information officer (CIO) saw these new tech needs and brought a fresh perspective and plan to ASU that created the opportunity to focus on investing in new and varied capabilities for the IT system. He wanted IT to approach projects and needs with a new lens, breaking through the traditional IT mindsets, instead focusing on how to try to fix problems, solve challenges, and create new solutions. In that process, the leaders wanted to focus not only on hard IT development skills but also on skills of culture and design to enhance communication, engagement, and collaboration across the institution. The goal was to create and scale IT cloud solutions that are ASU-centric, serving end users, especially the students.
With opportunities to build more of its own solutions, engage more stakeholders across campus, and effect widespread cultural change, UTO was ready to flatten the organization and focus on a new IT model that empowers users and IT staff with a new IT organization, named UTO 2.1.
Process
The move to a flatter and more agile IT was led by the new CIO, who co-opted vice provosts and other leaders at the highest levels across campus. He knew that a positive, open, authentic, and connected culture was essential to the success of this new organization structure, and so he supported the hiring of Christine Whitney Sanchez as UTO's chief culture officer (CCO). With this team of high-level thinkers and planners supporting the desire for change, ASU was ready to tackle full-scale digital transformation.
Early on, a lot of the work was led by and focused on IT as the team concentrated on creating a new cloud-focused infrastructure. They started with a small team of tech-capable folks: a key data architect, a project manager, as well as security and operations staff to help set up a more flexible and agile cloud system and shift away from the old computer platforms that had been standard since the early 2000s. Staff were comfortable with this old platform because they knew how to run it, so convincing them to manage and support the change to a new system is where some of the cultural work started to come in.
The leaders behind the transformation plan believed they needed to help ASU become tech-relevant by morphing the IT project management processes into a modern business model capable of dealing with rapid changes as they occur in the tech world. They used the cultural skills of their new CCO to help the rest of the institution trust the IT teams as they began to try new things and potentially make mistakes. They built Positive Core Values and Leadership Principles and shared them throughout the ASU enterprise. For end users working in the new system, they focused on positive messaging. This messaging followed along with the core leadership principles, letting users know that testing and working with the new system would not lead to heads rolling if mistakes were made, but rather that they would learn from those mistakes and continue to highlight successes as they came in.
To help emphasize the successes of the new IT development system as the first apps and services were developed and deployed, the IT team ensured visibility to leadership, users, staff, and faculty. For example, the ASU mobile app was a large-scale project, so they created a cross-functional development team, with buy-in and feedback from four areas of the provost office along with several shared services and business services across campus.
IT made sure they continued to work with other leaders outside tech at the institution to develop and sponsor projects as they created new projects. The involvement of nontechnical sponsors is purposeful and ensures that each project has a clear, nontechnical vision for why they need to do the project and what value it can provide. This creates solidarity between IT and the sponsor, as well as clarity during the presentation to sell the project to the president or other leader for approval. Also, without sponsorship, IT can too easily go back to being an insular department. IT coming together in these business-like partnerships helps define sprints and goals and leads to much better project outcomes across the organization.
Outcomes and Lessons Learned
It's scary to completely make an organizational change like this, but it's easier when you create a positive and proactive culture. The CCO and other ASU leaders have worked to build the "organizational soul" of ASU founded on a culture of trust so that staff believe it when they hear leadership tell them they are empowered to make decisions. As the large-scale digitization began, the CCO worked in parallel on culture, designing a community of practice within the organization focused on culture needs. In fact, ASU reported that many staff members who left the organization in the past several years came back because they missed the culture and the trust that had been developed. The specifics are difficult to define, but with the community and structures the CCO has put in place, staff feel that there is more responsibility for behaviors and are more comfortable bringing up any issues if things get tense or uncomfortable.
If you're building your tools and apps, invest in user experience research. ASU has one of the largest engineering schools in the nation, and ASU offers those students the opportunity to be part of the IT development and product testing team as user experience researchers and subjects. Initially, ASU invested 1.5 FTEs in UX, but that has grown to 10 FTEs now, building design mockups that students can test or that internal stakeholders can see and provide feedback on before development is complete. This helps lower waste and lets the teams test potential features to see how viable they are. Additionally, this growth of researcher users and subjects has benefitted other areas of campus as well. Groups such as the Council of Student Presidents now solicit feedback from this group of up to 2,200 students willing to take remote surveys or participate in in-person testing. This type of user experience researcher provides a level of intimacy with institutional nuance beyond what almost anyone else could provide.
Development work is reusable and can reduce time to completion for future projects. A lot of initial work is required to move systems to the cloud or develop a new system or app, but once that initial work is done, economic paybacks are available down the line. Baseline systems can be reused for new projects, and participating in committees and conversations with stakeholders and users leads to experience developers can pull from for their next project. As a result, instead of taking one hundred percent of development time for the next project, ASU has reported that subsequent projects might take half the time, and then a third of time the next time around. And the fact that they run their systems in the cloud means they can test new features and functions in existing apps more quickly, also allowing them to spend more time engaging with customers. They have a project management system where they can have an easy launch but also just as easily a pullback if there are issues. All of these aspects of the new cloud system lead to quicker time to project completion with each subsequent project.
Where to Learn More
For more information, visit the UTO Arizona State University website or reach out to any of the authors.
Access additional materials, including an infographic and case studies, on the Spectrum Enterprise Dx Research Hub.
---
Sean Burns is Corporate Researcher at EDUCAUSE.
Chris Richardson is Deputy Chief Information Officer of Product Ownership and Leadership Development at the University Technology office at Arizona State University.
Christine Whitney Sanchez is Chief Culture Officer at the University Technology office at Arizona State University.

Spectrum Enterprise, a part of Charter Communications, Inc., is a national provider of scalable, fiber technology solutions serving many of America's colleges, universities, and public-sector entities. The broad Spectrum Enterprise portfolio includes networking and managed services solutions: internet access, Ethernet access and networks, and voice and TV solutions. The Spectrum Enterprise team of experts works closely with clients to achieve greater business success by providing solutions designed to meet their evolving needs. For more information, visit enterprise.spectrum.com/highered.