Many new instructional technologies and skills that faculty have relied on during the pandemic not only help to engage students in the online learning environment but also aid in mitigating student stress.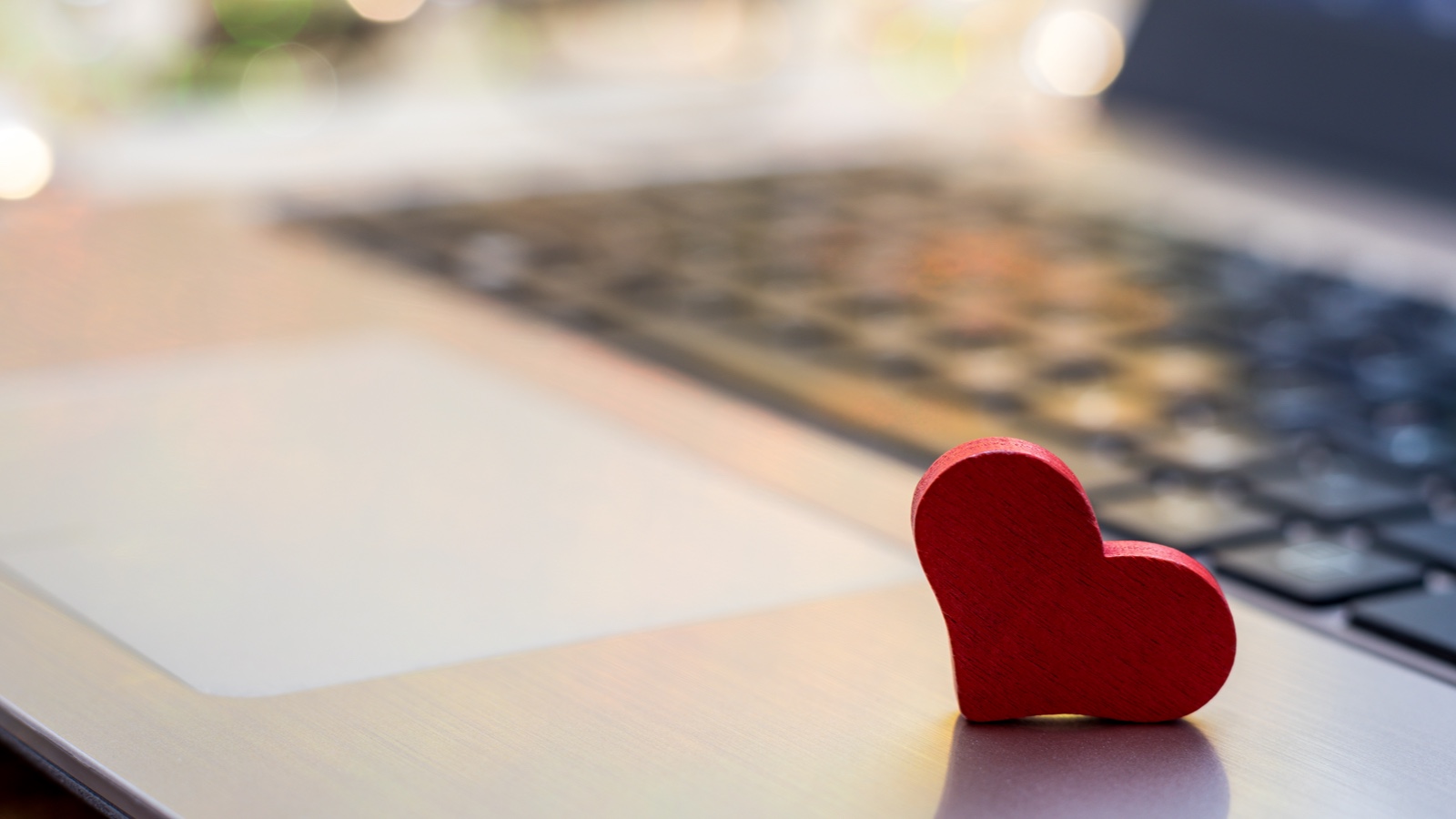 As we look forward to what many are calling a "new normal," looking back on higher education practices since the start of the COVID-19 pandemic in March 2020 reveals that faculty changed many of their strategies. They not only familiarized themselves with new instructional technologies and learned new technical skills—such as how to deliver a quiz in their LMS, grade a discussion forum, or operate videoconferencing software—but also rose to the challenge of engaging students in an online learning environment. These new skills and strategies will be useful in the increasingly digital world of higher education. However, conversations with faculty at NC State University and a perusal of their reflections uncover that their practices were not just acts of good teaching but were acts of compassion during a crisis.Footnote1
Compassion can be defined as "sympathetic consciousness of others' distress together with a desire to alleviate it."Footnote2 The distress caused by the pandemic has been well documented. The effects on college and university students have been of particular interest. For example, one study reported that 71 percent of students said that the pandemic increased their levels of stress and anxiety.Footnote3 Students in this study worried more about health and academic performance, found it more difficult to concentrate and sleep well, and interacted less with others.
The desire to alleviate distress is what sets compassion apart from empathy, defined as "the action of understanding, being aware of, being sensitive to, and vicariously experiencing the feelings, thoughts, and experience of another."Footnote4 During the pandemic, faculty have recognized students' distress and challenges and have also realized the power they have to lessen that distress through their class policies and through new teaching strategies. Indeed, the choices made by many faculty have the potential to mitigate multiple sources of student stress: the general distress caused by the pandemic, stress caused by traditional assessments, stress caused by strict deadlines, stress caused by lack of proximity to peers, and stress caused by lack of resources.
Alleviating General Distress
In addition to being essential to online teaching effectiveness,Footnote5 establishing a caring teacher-student relationship is an act of compassion and can relieve distress. When the collective student body is feeling the stresses of a global pandemic, connecting with others becomes even more important. One faculty member wrote: "The challenge of helping students develop a sense of belonging has been heightened during the pandemic." He described connecting with students by playing jazz at the start of synchronous online classes: "Students continue to appreciate the tone that the music sets for class as being warm and welcoming. I've even had students come by office hours to specifically ask about music, which opens the door for us to discuss other interests."Footnote6
Many faculty regularly checked in with students by using graphic scales to poll students on their well-being. Another faculty member began to speak in class more openly and more often about mental health, creating a digital bulletin/discussion board with a specific question related to mental health each week for anonymous discussion. These practices normalized the idea that "it is okay not to be okay" and helped to "create a class culture in which students are comfortable reaching out for help."Footnote7
Alleviating Distress Caused by Traditional Assessments
Traditional pen-and-paper examinations were not possible once instruction went online and students moved home. Faculty who relied on these forms of assessment had to adjust and find a different way to evaluate whether students had accomplished the learning objectives for their courses. While one option involved administering the same exams in an online environment and relying on test-monitoring programs to surveil students via webcam, many faculty endeavored to find a more compassionate means of assessment. For these faculty, video surveillance software was overly intrusive, and the potential for bias and increased test anxiety was unacceptable.Footnote8 Choosing alternative forms of assessment to reduce the distress caused by often intrusive monitored exams was an act of compassion.
Examples of ways that faculty changed their assessments vary. One faculty member asked students to create infographics, write policy proposals, and participate in debates—tasks that still allowed them to demonstrate their knowledge but also decreased the likelihood that they would not submit original work. Another replaced the high-stakes exams with individual and group projects and used open pedagogy to co-create, with the students, valuable educational resources, giving new meaning and significance to the students' work. Some faculty who still administered exams took steps to lower the stakes by making them open-note and untimed or by allowing students to create a one-page reference sheet to use during the exam. These faculty found that students were more engaged and learned the material better since they were less anxious. In addition, the act of creating the reference sheet offered another opportunity for students to process and learn the course content.Footnote9
Alleviating Distress Caused by Strict Deadlines
Learning from home, students often have to deal with family obligations and stressors that are out of their control. As a compassionate response, several faculty members enacted new course policies. One faculty member implemented what she has termed "LifeFlex scheduling." If a student needs an extension of up to a week—that is, needs to "LifeFlex" a due date—the student simply tells her ahead of time, and no questions are asked. Another softened the tone of her syllabus around due dates, letting students know of the expectation and reason for deadlines but not being overly punitive about late work. And one faculty member started framing all deadlines as "suggested deadlines" and required no excuse for late work. He explained: "The students are able to do work they are proud of when they do it in a time frame that allows them to devote the time necessary. Students are also less likely to completely give up on the course and 'disappear' after missing deadlines when they know that they still have the option to complete the work for full credit."Footnote10
Alleviating Distress Caused by Lack of Proximity to Peers
When students were moved out of classrooms and residence halls, they lost many opportunities to connect with and learn from each other. Student-student interactions are an important part of online learning, and faculty relied on instructional technologies to keep students connected. Leveraging these communication and collaboration technologies also helped to alleviate the distress of isolation, thus serving as another act of compassion.Footnote11
Examples of engagement strategies include using online discussion boards in a new way: "Instead of expecting students to post or comment, we initiate threads that generate discussion. For example, we will post a hint for a homework question and will keep adding replies with hints as long as we have engagement." Other faculty found value in collaborative technologies like documents, slides, virtual bulletin boards, and backchannels for chatting—all of which allow students to contribute during class, give each other feedback, receive real-time feedback from instructors, and participate in meaning-making activities (e.g., real-time graphing exercises). Using backchannels, students asked more questions, replied to others' questions, and ultimately engaged more during class. Faculty were so pleased that they expressed a desire to find a way to continue backchannel chatting in the physical classroom.Footnote12
Alleviating Distress Caused by Lack of Resources
When students moved away from campus, many experienced distress caused by lack of internet bandwidth and lack of control over their time. Daniel Stanford, at DePaul University, wrote about these challenges when the pandemic first moved instruction online. He encouraged compassionate faculty to consider the bandwidth and immediacy limitations their students might face and suggested they make lecture recordings that students could either download or watch on their own time when they had access to the internet.Footnote13 Because recording lectures alleviated student distress, it too was an act of compassion. In some cases, it also created opportunities for active learning as some content-capture tools provide a platform for students to interact with the video and each other.
Other new ideas spurred by the pandemic also ease access to resources and can thus alleviate student distress. One faculty member, knowing that students might want to access course information before the start of class and from their mobile device, created a "liquid syllabus." Whereas the syllabus had previously been offered as a PDF file linked in the LMS course page, she transformed it into a website. And when the Chemistry Department at NC State University started offering peer tutoring online, faculty noted an uptick in its use, with students commenting favorably about how grateful they were that it was available to access so easily. Recognizing that time and distance can be a barrier even when students move back to campus, they plan to continue to offer online tutoring.Footnote14
A New, More Compassionate Normal
Becoming increasingly familiar with and confident in using instructional technologies such as discussion forums, collaborative tools, the LMS, and videoconferencing applications will make a difference for faculty-student engagement in the "new normal" of online education. But what about the teaching approaches that were borne as much out of compassion and a desire to mitigate multiple sources of student stress? Will the new normal be not only one that offers a richer learning experience but also one that is less stressful? After all, even during the best of times, students face personal stressors and challenges that may not be apparent.
I'm hopeful these more compassionate practices will remain in place. Many of the new ways that faculty connected with and supported their students do not require a large amount of time or energy. And faculty reported that their new, compassionate strategies and policies did not compromise the integrity of their courses and even helped students learn more by letting them do so as their schedules allowed.Footnote15 Indeed, using digital bulletin/discussion boards and other collaborative technologies, recording lectures, co-creating with open pedagogy, providing alternative means of assessment, and offering online tutoring proved to be superior to traditional practices for engaging students. Thus, when we emerge from our home offices and back into the halls of our institutions, perhaps the greatest pearl of wisdom we can carry into the post-pandemic environment is that compassion and rigor can co-exist in the classroom, creating a more enjoyable, satisfying, and successful experience for all.
Notes
---
Jill Anderson is an instructional technologist at NC State University.