Efforts to improve student success at Montgomery County Community College taught officials important lessons, which can apply to other initiatives as well.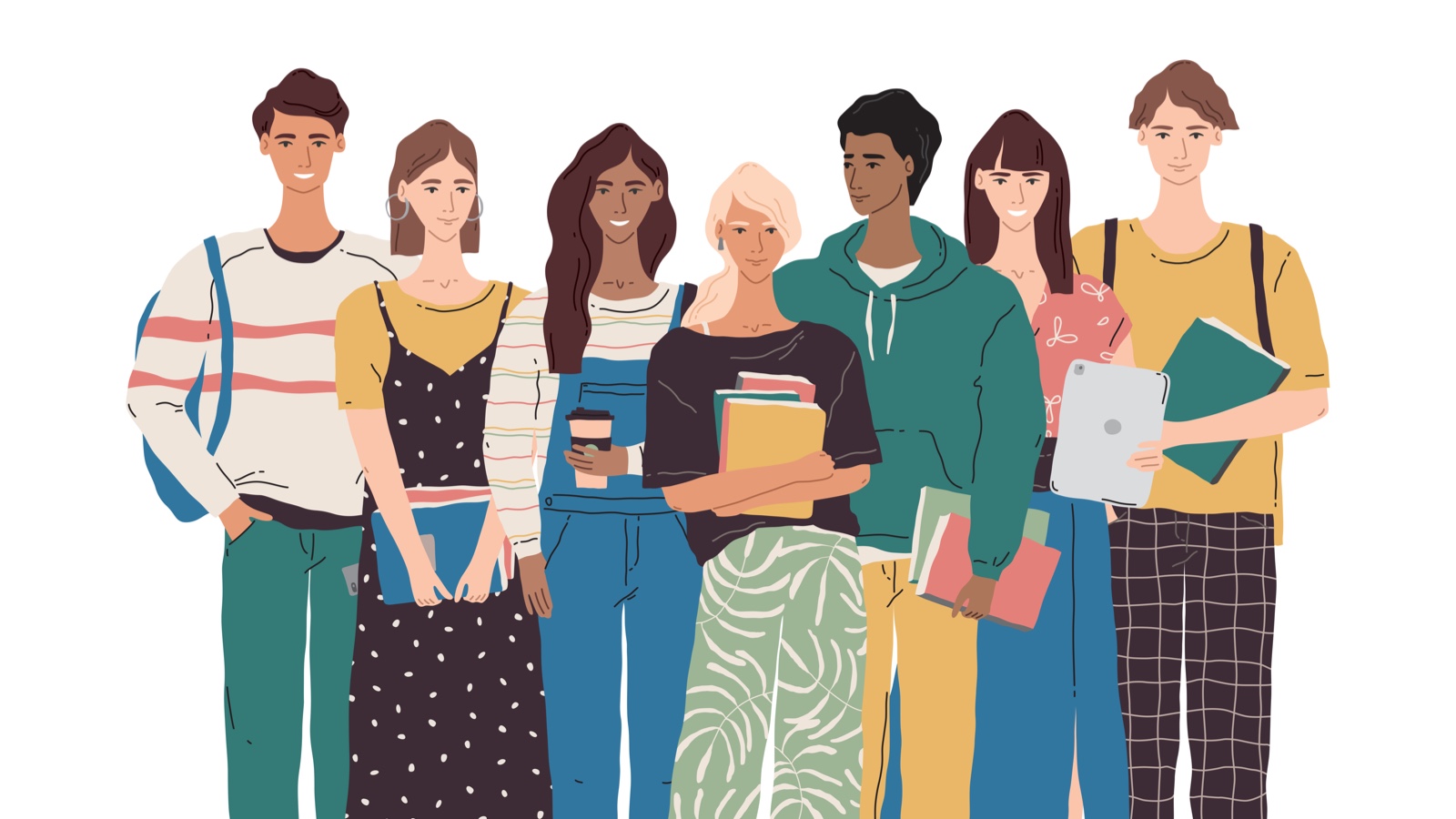 This article is excerpted and adapted from a chapter in Student Success in the Community College: What Really Works?, edited by Terry U. O'Banion and Maggie Culp and published by Rowman & Littlefield. All rights reserved. When ordering the book from Rowman & Littlefield call toll free 1-800-462-6420 or order online at www.rowman.com. Copies can also be purchased from Amazon, Barnes & Noble, and other booksellers.
In 2018–19, Montgomery County Community College (MCCC) set out to improve student success by redesigning four central elements of students' relationship with the institution:
New-student onboarding
The advising experience
The course withdrawal process
Tutoring services
After a lot of hard work, the college's new processes were launched. Along this journey, MCCC administrators, faculty, and staff learned a great deal from their efforts to build a data-driven, student-centered culture that increased student success. Among them, nine lessons stand out.
Identifying the Lessons Learned
Create an environment that encourages data-driven conversations. Disseminate data across the college and within the community and encourage faculty, staff, administrators, and members of the community to mine the data and engage in strategic conversations about how to use the data to increase student success. At Montgomery County Community College, these strategic conversations led to a new campus home for tutoring services, staff members checking schedules before students exited the registration process, and faculty and staff identifying and reaching out to help students who were using tutoring services for problems best addressed by changing course placement guidelines or helping the student deal with math anxiety. None of these interventions was part of the action plan to improve advising, student onboarding, or the use of tutoring services, but everyone contributed significantly to the college's efforts to increase student success.
Be prepared to deal with and learn from unintended consequences. Design a detailed plan to guide every initiative. Once the plan is put into action, follow the data and be prepared to deal with unexpected results. For example, the redesigned onboarding experience for new students was designed to be an in-person, on-campus event. However, when data indicated that the college's new part-time students needed a more flexible and accessible experience, an online option was designed. Similarly, the tutoring initiative fundamentally changed how members of the college community viewed the importance of tutoring services. Although the initial plan focused only on expanding student access to online tutoring, it soon became apparent that on-campus tutoring also needed a boost. With college-wide support, the tutoring center was relocated from under a staircase in a building's lower hall to more prominent location on the first floor of the library. This additional outcome was no less significant than the more than 900,000 minutes of online tutoring accessed by MCCC students since the tutoring project began, since it elevated the visibility of tutoring services and located them in the library with other learning resources.
Understand that innovation is not a linear process. Innovation does not occur in a straight line. There are false starts, detours, and occasional dead ends. Some efforts never progress beyond the planning phase, and some flounder when implemented. A few are implemented but produce disappointing results. The important thing is to objectively study the data, learn from it, and build on that knowledge to design processes, programs, and services that increase student success.
Use technology wisely. Technology has the potential to free colleges to design and implement high-impact practices that increase student success, but it is important to view technology as a tool that supports the institution's plan to increase student success and to avoid the temptation to chase technology for technology's sake. Using technology to provide online tutoring for students had a positive impact on student success because it was part of a well-designed plan, integrated into the college's processes, and supported by administrators, faculty, staff, and campus-based tutors. In designing a new student onboarding process, however, the planning committee decided to develop in-house tools, although technology-based solutions were available, because purchasing new technology was not essential to the plan.
Build capacity. Changing student and community demographics, advances in technology, and emerging research on strategies that increase student success require institutions to continually assess and update the knowledge and skill sets of faculty, staff, and administrators. To build capacity to support our initiatives, the college's human resources department offered a variety of professional development opportunities to faculty, staff, and administrators that were consistent with the college's annual goals and long-term strategic plan. The Center for Teaching and Learning offered expanded professional development in pedagogies that included opportunities for training in assessment-as-learning. Interaction with Achieving the Dream coaches and participation in Achieving the Dream activities also helped faculty, staff, and administrators build capacity, as did attendance at state and national conferences. On-campus workshops and seminars that examined institutional, state, and national data; advances in technology; and innovative teaching and learning practices brought new ideas, resources, and energy to the college community.
Increase communication and collaboration across institutional boundaries. Colleges that increase student access, success, and equity figure out ways to overcome the lines on an organizational chart and encourage and reward interdepartmental communication and collaboration. While designing and implementing initiatives to increase student success, MCCC administrators, faculty, and staff learned the importance of top-down, peer-to-peer, and from-the-bottom-up communication. Members of the college community also learned that cross-functional, collaborative teams produced more creative—and workable—plans. For example, representatives from academic and student affairs, information technology, institutional research, and marketing and communication worked together to design the new student onboarding process. Twenty-first century challenges increasingly require complex responses. MCCC leaders, faculty, and staff have learned that building cross-functional and cross-trained teams and asking them to recommend sustainable solutions to specific challenges is the most effective way to remain lean, agile, productive, and accountable.
Celebrate successes and learn from initiatives that did not meet expectations. Few things sap motivation as quickly as minimizing success and failing to recognize the efforts of administrators, faculty, and staff who worked on a successful initiative. To celebrate successes, the college held all-college recognition events (including students), provided extra days off in the summer for all employees, publicly recognized those who worked on specific initiatives, and made a special effort to showcase members of the campus community who typically are not recognized. For example, advisors who participated in the redesign of the advising process had the opportunity to attend conferences and participate on panels to share their story; and the campus publicly thanked the nineteen faculty members who worked on the course withdrawal-related persistence project. Conversely, when initiatives did not produce the expected results, the college community conducted a post-mortem to identify what worked, what did not work, and what faculty, staff, and administrators could learn from the experience. The goal was not to assign blame but to learn from the data and determine what, if anything, could be salvaged, repurposed, or built upon.
Keep the focus on what students need to succeed. The primary thread that links all of our efforts is the need for all members of the college community to listen to, learn from, and collaborate with one another and with students. Implementing integrated planning and advising led to changes in advising that encouraged advisors and enrollment management staff to think like teachers; to consider ways to build on students' strengths in order to help them navigate the college; and to assist students to identify and realistically balance the challenges presented by work, family, and community responsibilities when developing a schedule and managing their time. Faculty involvement in developing plans to prevent avoidable student withdrawals taught faculty members to think like advisors and incorporate retention-centered teaching and learning processes into their classrooms. The experience also helped faculty members develop a more nuanced understanding of student decision-making behaviors in the context of setting goals, establishing priorities, managing their time, and seeking and accepting help when facing barriers. All members of the college community benefitted from studying the data generated by focus groups and surveys and listening to input provided by students appointed to the many project teams. By creating multiple avenues that allowed faculty, staff, and administrators to listen and learn from students, members of the MCCC community were better prepared to understand the students in their classes and take realistic steps to increase the chances that these students would succeed.
Study the impact of student success initiatives on access and equity. Montgomery County Community College serves a diverse population whose members differ in their readiness for college, financial resources, and ability to manage the competing demands of work, family, and academics. Since efforts to increase student success may unintentionally impact access and equity, the potential impact of every student success initiative on access and equity must be factored into the decision-making equation. Making the new student onboarding experience and online tutoring accessible to part-time students, carving out advising time to educate students about the time required and the assistance available to move between campuses, creating academic recovery plans for students whose decisions impeded their success in specific courses, and encouraging faculty to review tutoring transcripts to uncover what students needed to succeed beyond content mastery are all examples of how the MCCC community maintained a focus on equity issues while addressing student success.
Moving Forward
Increasing student success is a challenge that never ends. The administration, faculty, and staff of Montgomery County Community College are in the early stages of preparing to tackle the institution's next big student success test: student wellness. Over the last few years, the issues of food and housing insecurity, mental health, access to affordable and reliable transportation and childcare, and legal support for domestic and citizenship issues have presented obstacles that all too often prevent students from pursuing their academic and life goals. Data indicate that more than half of MCCC students are directly affected by one or more of these challenges, and the college has committed to finding a way to ensure that these issues will no longer remain obstacles.
College administrators, faculty, and staff already have taken steps toward addressing these issues by gathering state and national data, studying models in place at other institutions, and enlisting the help of influential partners, both local and national. They also have developed an initial, comprehensive, research-based model of student wellness that has been championed and financially supported by the Board of Trustees as well as college and community leaders.
Implementing MCCC's new wellness model will require the college to develop processes and policies, hire staff, build reciprocal partnerships, increase education and training, integrate supports, and develop the necessary physical spaces and technologies to support the model. College administrators, faculty, and staff are aware that they will encounter challenges along the way and that they will make mistakes. They also are aware that MCCC has a history of innovation and that members of the college community have the capacity to be creative and bold—and to learn from initiatives that produce disappointing results.
In the final analysis, though, what provides college administrators, faculty, and staff with the courage to move forward and tackle this new challenge are the lessons learned while building a strong student-success centered culture; the commitment that everyone at Montgomery County Community College has to one another and to students; and the belief that asking essential questions, following the data, and practicing continuous reflection will lead eventually to better outcomes for students, the college, and the many communities that MCCC serves.
---
David Kowalski is Associate Vice President of Institutional Effectiveness and Strategic Innovation at Montgomery County Community College.
Victoria Bastecki-Perez is President at Montgomery County Community College.
Celeste Schwartz is Vice President for Information Technology & Chief Digital Officer at Montgomery County Community College.
Philip Needles is Vice President of Student Services at Montgomery County Community College.