Maintaining an engaged alumni community can be challenging, but with technology, campus leaders can establish a strong student-institution relationship that flows across the student lifecycle and continues beyond graduation.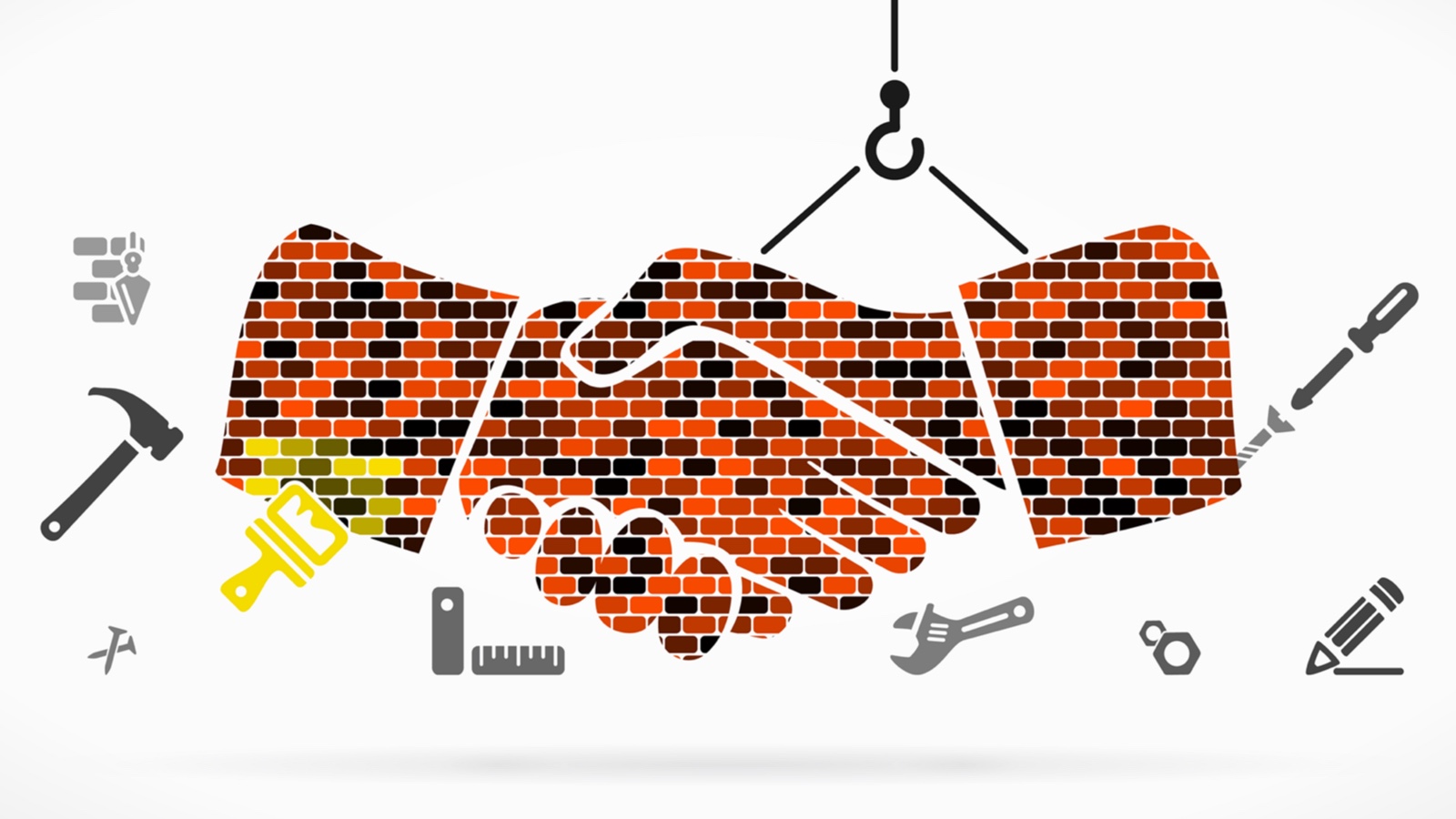 Building meaningful relationships with students and alumni is important for the strategic growth and advancement of higher education programs. Though alumni typically move away from campus to pursue a career, they can stay in touch and build a global professional network. Current students at institutions benefit from the mentorship opportunities and improved job placement rates that engaged alumni bring. And institutions are able to partner with alumni to meet financial goals for scholarships and other campus developments. For example, in 2019–2020, 47.8 percent of Princeton University's alumni community raised nearly $66.3 million—the fourth-highest amount in the university's history.Footnote1
However, other colleges and universities are struggling to maintain strong relationships with alumni because they're connecting to students after graduation—which is too late. According to the 2020 report from the Voluntary Alumni Engagement in Support of Education (VAESE), 68 percent of higher education institutions have seen an increase or no change in alumni requesting not to be contacted by the institution, with a 15 percent increase in those asking to be added to the "do-not-contact" list since 2015.Footnote2 As institutions continue to explore new digital solutions to better support students who are learning remotely, leaders have an opportunity to use technology to build engaging experiences and maintain a student-institution relationship across the student lifecycle and beyond graduation.
Relationship Management across the Student Lifecycle
The relationship between alumni and institutions begins well before graduation. Institutions interact with students at multiple points across the student lifecycle. This means that institutions have the perfect framework in place to develop a cohesive and engaging experience for students beginning early in recruitment and lasting until after students transition into alumni. Using cloud-based tools, faculty and staff at colleges and universities are able to improve the overall student experience in a multitude of ways.
Recruitment and Admissions
Year-round, campus admissions teams race to make the best lasting impression on prospective students, hoping that ultimately those students will choose to enroll and join their campus community. But with applicants coming from various backgrounds and having a diverse mix of interests, educational goals, and challenges—a one-size-fits-all recruitment approach is inefficient and can come across as detached, irrelevant, and random. Of students who received personalized communications, 87 percent said that those communications were an important factor in their enrollment decision.Footnote3 To maximize efficiency and ignite a personal connection between applicant and institution, campuses should leverage the unique disposition of each student to deliver a personalized experience that truly makes a student feel like one-in-a-million.
Institutions can deploy and scale a personalized recruitment experience by combining data, cloud-based tools, and smart technology. Colleges and universities receive massive amounts of information from prospective students—information that can clarify what campus resources, events, and programs would be the most valuable to helping specific students reach their educational goals successfully.Footnote4 Information such as whether applicants are looking to enroll full-time or part-time, the type of degree or certification they are interested in, and extracurricular clubs and activities they currently participate in can be gleaned. Using this data in combination with AI-capable cloud-based tools, institution staff can create not only an engaging experience at the recruitment stage but also a personalized experience that will continue and evolve as students progress.
For example, the vice president of student success at the University of South Florida (USF) wanted to find a way to identify the needs of individual students and determine how to deliver support at the right time. For help, USF found a partner to consolidate its disparate processes, platforms, and operating models onto a single data platform.Footnote5 Doing so helped USF define a single source of truth and promote transparency across campus. Once data was centralized, the admissions teams used low-to-no-code tools to gain a broader understanding of each prospective student. These holistic insights allowed USF to use the best messaging for select student groups. With this process, USF leaders have had greater success understanding their prospective students, increasing the overall efficiency of the admission process, and connecting with students at the right times.
The Student Experience
Once students are enrolled, they shift from learning about what the institution has to offer to experiencing student life first-hand on campus. Of all the stages within the student lifecycle, the student experience is typically where campuses will most directly interact with students.
After enrollment, institutional leaders can take the same data used to establish an initial relationship to suggest class schedules, resources, support groups, and other extracurricular clubs and festivities that will facilitate students' transition into campus life. For example, a history student who played baseball in high school can benefit from learning about local museum resources, being connecting to the history club, and receiving the intramural baseball schedule.
The student experience is not exclusively about preparing students for campus life; it is also about delivering a learning experience that promotes student success. During the COVID-19 pandemic, many institutions found partners to improve the accessibility and social benefit of hybrid and remote classrooms.Footnote6 Though this was a great start to creating a well-rounded learning experience, institutions can unlock more value in the post-pandemic classroom by utilizing data and actionable insights. The average graduation rate in 2019–2020 for US colleges is only 55 percent.Footnote7 By tracking classroom performance metrics, faculty and staff can use cloud-based tools to monitor and flag potential risks and challenges for the overall class or for individual students. With predictive analytics, they can intervene before risks turn into obstacles, and they can keep students on track. As more students graduate on-time, the institutional graduation rate and the degree/certificate value increase.
As an example, due to data siloed across six departments, King's College London was unable to gain real-time insights to track against key performance indicators. After it started using a cloud-based business intelligence tool, the college was able to consolidate and unlock the full potential of its vast data assets. Taking information such as mode of attendance and course name, leaders at King's College London created a statistical linear regression model to identify potential factors that can have a positive or negative effect on students' performance. Now, college faculty and staff have a deeper understanding of how certain factors influence student success and are able to make evidence-based decisions to continuously improve the student experience.Footnote8
Alumni Relations
When students graduate, the student-institution relationship does not end; instead, it continues to evolve as needs and expectations change. After helping students successfully receive their degree/certification, campus staff begin to look for new opportunities to continue adding value to the personal and professional life of their alumni.
Proud alumni often serve as powerful ambassadors for their institution's brand and speak glowingly of their college years. Alumni are nostalgic and love opportunities to return to campus. With smart technology, institutional leaders can create engaging experiences that will bring the campus to alumni. One way to keep graduates connected is by sharing personalized updates on campus events and developments. Similar to how they handle recruitment, institution staff can leverage data collected throughout the student lifecycle to share relevant updates on past professors, classmates, clubs, and events. Continuing a custom experience improves engagement with the institution: 85 percent of alumni agree they would donate more often if they knew their money was funding organizations or initiatives with which they had been involved as a student.Footnote9 For example, based on the data accumulated across the lifecycle for a recent engineering graduate, staff could share updates on upcoming STEM lecturers, engineering job openings, virtual STEM resources, and developments within the engineering college—with a link to donate.
Whether alumni are new graduates or seasoned professionals, upskilling and networking are essential to their career development. New industries emerge, and new skills become needed to remain competitive in the workforce. Using predictive analytics, campus staff can track changing and emerging industry trends and identify potential learning opportunities for graduates based on past course history, field of work, and experience level. For example, a seasoned alum with twenty years of marketing experience will have seen traditional marketing tactics be replaced with digital marketing. By harnessing data, institutional staff can recommend certifications or advanced degree programs that would enhance career success for marketing alumni. Insights collected on current fields, such as accountancy, allow staff to give alumni who are transitioning into new fields a leg up: suggesting learning pathways, campus resources, and other alumni for networking in the local area. Connecting alumni to other graduates and advanced learning opportunities offered at the higher education institution not only encourages alumni to re-enroll but also reinforces the value of their degree.
Fostering a Lifelong Partnership
Graduates are the backbone of a college or university. They are campus ambassadors proudly wearing the name of their institution on hats and shirts, they are supporters cheering at sporting events, they are recruiters helping to place new graduates into jobs, and they are lifelong students staying active within their fields. Since a thriving alumni community continues the legacy of an institution, 62 percent of institutional representatives report that their top priority is to increase the number of engaged alumni.Footnote10 With the digital transformation of higher education, institutions have access to more tools that can help manage student relationships and boost engagement. Using cloud-based tools, staff can study student and classroom data to develop a personalized experience that keeps students engaged and successful across their entire campus lifecycle. The key to alumni engagement is relationship building. By fostering lifelong partnerships with graduates, college and university leaders will have an infinite number of opportunities to advance their programs.
Microsoft has created a private Higher Education Community, where educators and leaders from higher education institutions can discuss and share helpful resources on topics such as the student experience and alumni relations. You can join here and start learning from others, contributing to conversations, and sharing your ideas with a worldwide audience.
Microsoft has published a whitepaper that explores how student-centered experiences are shaping the future of higher education and that provides guidance on how higher education institutions can leverage data and technology to keep students engaged throughout the entire lifecycle, from recruitment to alumni. To download the whitepaper, click here.
Notes
---
Jim Chase is Director of Business Applications and Strategic Partnerships, Education, at Microsoft.
Microsoft is a supporting partner of EDUCAUSE.