With higher education enrollment numbers continuing to decline, college and university leaders have an opportunity to reimagine how they personalize the admissions and recruitment experience.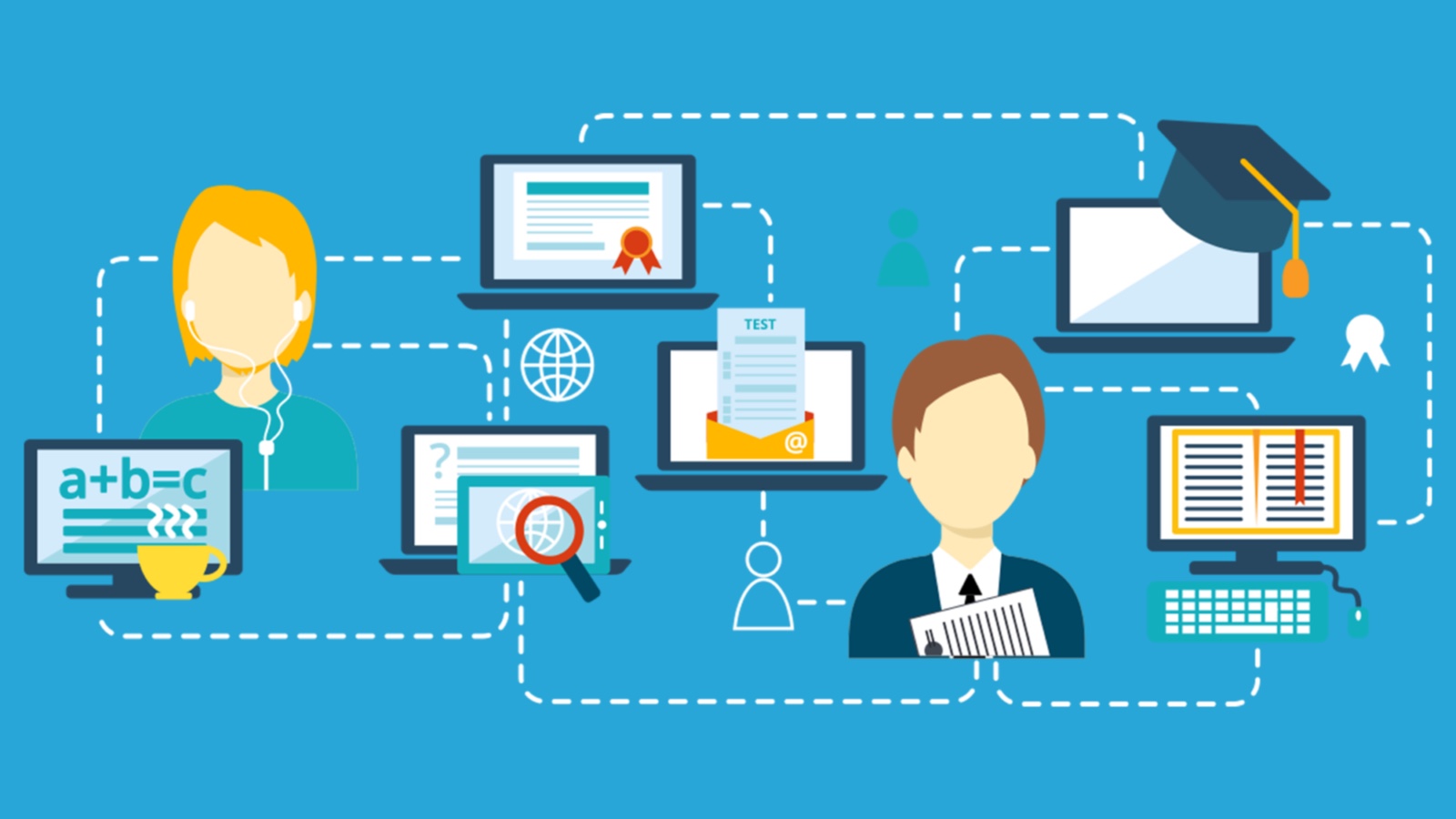 In 2020, higher education institutions around the world quickly adapted to the pandemic by embracing technology to deliver more student-centered learning experiences. Though these changes allowed institutions to continue offering courses, many students are weighing the value of a college degree—with some choosing a gap year after high school or postponing higher education even longer. Of high school graduates, 25 percent chose to postpone, leading to an overall plunge in enrollment by 2.5 percent in fall 2020—almost twice the decline reported in fall 2019.Footnote1 Additionally, the number of high school graduates transitioning directly to college decreased by 6.8 percent in fall 2020, an "unprecedented one-year decline," according to an analysis by the National Student Clearinghouse Research Center.Footnote2 As the number of potential students continues to dwindle, it becomes more challenging for colleges and universities to find, recruit, and admit students. However, with advanced technology, institutional leaders have the opportunity to re-envision how they connect and engage with prospective students in a post-COVID-19 world.
Understand Prospective Students
Many prospective students who are enrolling in higher education today are digital natives. These students have grown up in a world where digital connection meant advanced technology and personalized user experiences, and they expect institutions to interact with them in a similar manner. For example, Facebook uses machine learning to deliver personalized ads and content to all digital users, and Netflix uses data and AI algorithms to recommend relevant movies and shows. These companies, among many others, leverage intelligent data to build engaging experiences that cater to the specific wants and needs of their consumers.
Like these companies in other industries, higher education institutions house massive amounts of data from various touchpoints across the recruitment journey—data that can be leveraged into actionable insights and innovative solutions. Students submit online applications that share their interests, test scores, and extracurricular activities. This data can help administrative leaders identify areas of improvement and opportunities to increase the effectiveness of the admission process. With these insights, they can identify at which touchpoint or stage in the admission journey students make enrollment decisions, can understand the messaging and communication methods that are most successful, and can gain a holistic view of each prospective student in the pipeline.
Partner with Technology
Data helps institutional leaders understand how they can support the wants and needs of prospective students, and technology turns this data into a dynamic recruitment experience. Leaders looking to compete with other institutions and to capture students' attention can use digital tools to automate and accelerate admissions processes, deploy personalized communications, and transform recruitment activities into engaging experiences that can be accessed anywhere around the world.
College and university admissions staff sort through thousands of applications every recruitment cycle and have the difficult task of deciding which students best align with campus programs. For example, the University of California at Los Angeles (UCLA) received more than 110,000 applications in 2019 alone.Footnote3 With AI productivity tools, admissions teams can automate certain checkpoints along the admissions journey. When a student applies, the AI tool can scan the application, flag key elements, and route the application to the next stage. If a student submits an application that includes an essay, for instance, the AI can scan and flag the most important elements from the written passage and suggest campus programs that this student may be interested in before sharing the application with an admissions officer for additional review. From there, the admissions officer can reach out to the student about relevant campus events and suggested courses and can continue moving the applicant along the path to admission. This not only helps recruiters deliver an engaging experience but also shortens the time required to move an application through the pipeline—without dehumanizing the recruitment process.
At the start of the COVID-19 pandemic, many institutions canceled in-person recruitment events and activities, such as campus tours and college fairs, as a safety precaution. For 80 percent of high school juniors across the United States, these events played a major role in deciding whether a campus would be a great fit.Footnote4 As a result, some institutions developed alternatives such as virtual tour videos, and though these allowed students to see the campus, students weren't engaging with the institution in the same way they would have had the event been in-person. Using mixed reality technology, however, institutions can provide a captivating digital experience for students either remotely or in-person, anytime, without the need of a physical tour guide. Mixed reality permits students to view and interact with the campus in a single virtual space or within an actual space. This technology can be used to enrich the recruitment experience particularly for out-of-state and international students who are interested in enrolling as in-person learners.
Some institutions are already realizing the benefits of taking a data-driven approach for their recruiting efforts. Following a catastrophic earthquake in 2011, the University of Canterbury (UC) in Christchurch, New Zealand, suffered a drop in overall student enrollment. At the time, staff were using disparate on-premises databases; however, since this data was siloed and the IT organization was not keeping historical data, they had a limited understanding of each prospective student's wants and needs. To improve the admissions process and experience, UC partnered with a technology industry leader to centralize and store data in a unified data platform and created a single source of information. With a centralized data system, the UC admissions teams were able to leverage student information and other data to increase efficiency in their international recruitment experience. According to Iain McPherson, UC student services innovation manager: "Previously, applications arrived via email, followed by weeks of back-and-forth communications. . . . We reduced international application processing from six weeks to five days. We're hearing parents say, 'This is awesome; it's the fastest we have seen applications back from any university.'" Partnering with technology, UC administrators have seen other improvements in their international student recruitment efforts such as an increase of student offers by 8 percent, a reduction in incomplete applications by 30 percent, and an increase in conditional offers by 20 percent.Footnote5
Transform the Recruitment Process
Most higher education leaders understand the long-term benefit of building an engaging and innovative recruitment strategy, but the idea of adopting advanced technology, mobilizing large quantities of disparate data, and upgrading an admissions process can seem overwhelming. Transforming the recruitment process and the admission experience involves several steps, noted below.
Solicit Stakeholder Buy-in
The transformation of admissions and recruitment should not be left solely to the admissions department. An effort of this scale and importance requires the support and participation of stakeholders from across the institution—including provosts, deans, educators, and other internal staff—to deliver and sustain successful results. Without buy-in, colleges and universities will have difficulty executing necessary changes, mitigating risks, and unifying data. Administrative leaders must initiate conversations with these stakeholders to build a collaborative approach to developing a student-centered recruitment experience.
Gather Data on a Unified Platform
Institutions have access to thousands of data points. Prospective students interact with admissions, financial aid, housing, and student success services, but this information is typically housed on disparate systems—a situation that creates multiple sources of truth and blocks the ability for those in other departments to learn from the data. To remove silos and democratize data, institutions will need a unified data platform. This platform allows cross-department leaders to share and access data to create unique insights that can improve the overall student experience.Footnote6
Leverage Digital Tools
With a unified data platform established, faculty and staff can begin to build apps and systems that use this data. While traditionally these tools would have been developed by more technical users like IT workers and software developers, institutions can start to democratize this effort by identifying and deploying low-to-no-code tools. These tools make it easy for "citizen developers"—such as faculty and staff with little-to-no technical experience—to create their own solutions that leverage data and insights. Using these solutions, institutions can enable a more dynamic and efficient recruitment experience for all perspective students.Footnote7
Monitor and Improve the Admission Experience
As students' expectations evolve, institutional recruitment goals and expectations will have to keep up. Colleges and universities that can remain agile and can adapt as future challenges and transformations arise will be able to continue to meet the needs of their prospective students. Additionally, proactively leveraging data enables leaders to identify and mitigate potential risks before they affect the recruitment process. Over time, admissions teams can use this data and insights to unlock more growth opportunities and optimize other student experiences.
Ensure Ethical and Equitable Use of Data
As we continue to move further into the digital transformation of the higher education admissions process, institutional leaders need to understand their role in ensuring that data is used in an ethical and equitable manner. Using data incorrectly can lead to unintentional biases in institutional processes, violations of privacy, and distrust from potential applicants and students. The following are a few principles that institutions are encouraged to follow:
Obtain explicit consent, and be transparent on what data is stored, why it is being stored, and for how long it is kept. In a 2020 survey of 24,000 consumers from 16 countries, 91 percent stated their concern about the amount of data that companies collect about them, and 66 percent said they don't understand how their data is being used.

Footnote

8 In higher education, what data is being used, how the data will be used, and for how long it will be used should be stated explicitly in order to clarify processes and build trust among potential applicants and students.
Collect only the data that is needed, and allow students to update their information regularly. Collected data should be updated regularly and should be relevant to a specific purpose. These precautions ensure that institutions have accurate data, free of any unintentional bias (e.g., gender, race, ethnicity).
Create safeguards to maintain the security and privacy of data. Institutions should adopt a Zero Trust approach,

Footnote

9 along with other standard safeguards such as multi-factor authentication (MFA), anti-virus software, firewalls, and encryptions to protect students' data from unauthorized access and misuse. Deploying a Zero Trust approach may not eradicate every threat, but it minimizes the impact if a breach does occur.
Delete data once it is no longer needed. After data has served its purpose, it should be deleted completely. Technical and manual safeguards can be deployed to purge data from all institutional systems. This reinforces the accuracy of the data sources being used and further protects students' sensitive data from harmful exposure and hackers.
The idea of using data to improve the efficiency of institutional systems requires that institutional leaders consider the full scope of how they are obtaining this data, sharing it across numerous departments, and maintaining the privacy and equitable use of students' information. Trust is the foundation to advancing institutional processes and programs and maintaining strong student-institution relationships.
This Is Only the Beginning
As the higher education experience continues to shift due to the pandemic, prospective students will expect colleges and universities to offer engaging experiences that meet or exceed those provided by other industries. Institutions should leverage data to build a dynamic admission and recruitment experience that is agile and accessible for every applicant. Higher education institutions that adapt and adopt innovative recruitment strategies will see increased admissions efficiency and will establish a stronger student-institution relationship extending from recruitment to graduation and beyond.
Microsoft has created a private Higher Education Community, where educators and leaders from higher education institutions can discuss and share helpful resources on topics such as admissions and recruitment. You can join here and start learning from others, contributing to conversations, and sharing your ideas with a worldwide audience.
Notes
---
Elliot Howells is Business Applications Industry Lead, Higher Education, at Microsoft.
Microsoft is a supporting partner of EDUCAUSE.