A set of recommendations can help faculty get the most out of asynchronous video activities in their courses.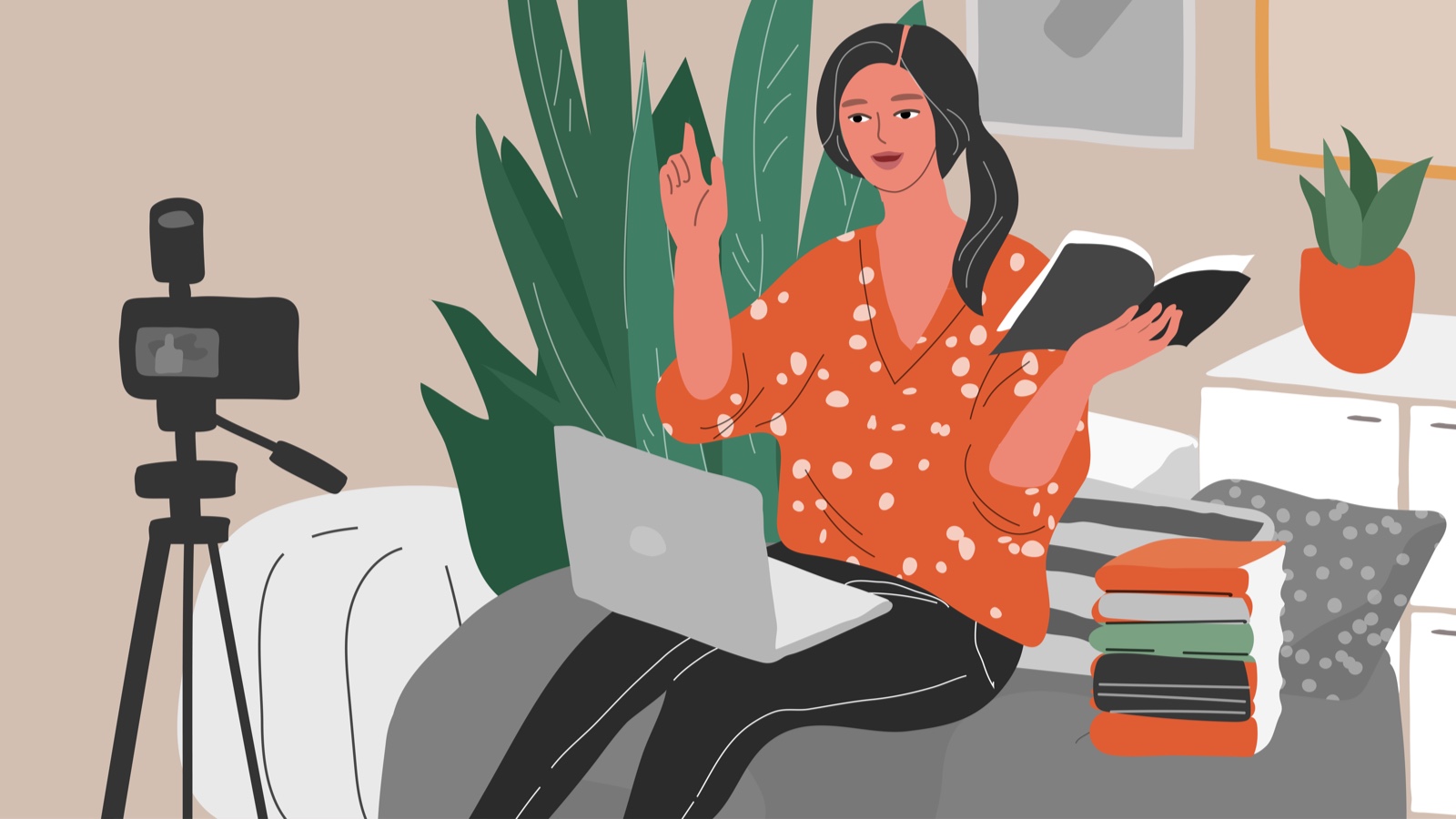 The sudden pivot from on-ground to online courses last spring left many faculty little time to identify and implement technologies that would enable them to continue to teach their courses. In most cases, tools such as web conferencing, discussion boards, and social learning platforms were hastily ramped up to bridge the transition. Among the solutions that many instructors deployed were threaded video conversation products that offer users the ability to create short asynchronous discussions using video and audio rather than text only. IGI Global defines these products as "an online discussion board that incorporates the use of video technology for students to create posts, listen to posts, and respond."Footnote1
Among the products in this class, some have advanced features that support the integration of slide decks, games, and other interactive elements. EdSurge author Jeffrey Young points to Rutgers University instructor Joyce Valenza, who utilized video as a replacement for the traditional online discussion: "Students report that being able to watch videos of their peers makes them feel more connected to their fellow learners. 'In the course evaluations at the end of the semester they write that our class has really formed a community,' she says."Footnote2
While this class of online course tools is still evolving, these products provide faculty a resource that promotes student engagement and presence, especially during the challenging shift to online formats. These new technologies also promote the notion of anchored discussion and social learning. Guzdial and Turns define anchored discussions as those course-based conversations that are (1) sustained and (2) focused on topics related to the learning objectives of the course.Footnote3
When used appropriately, threaded video conversations may provide faculty an effective resource that complements their other course communication strategies. Although synchronous web conferencing has certainly been a vital resource this past year, most of those solutions do not offer the same affordances as asynchronous video. Meanwhile, discussion boards, which in many cases are the heartbeat of the course communication arsenal, suffer from many inherent challenges, including student-student plagiarism, weak or non-substantive posts, repetitiveness and boredom, and difficulty grading.Footnote4
Threaded video conversations may address many of these challenges while promoting deeper online engagement. In a study conducted at Emporia State University in one large online course, student engagement—as measured by time on task—doubled when using threaded video compared to written discussion. Based on this study, we have developed this set of 11 tips and best practices.
1. Closely align video conversations with the stated module, course, and/or program learning objectives. Clearly indicate those alignments in the course outline.
2. Use the syllabus, an introductory course video, or a sample student video recording to prepare students in advance for this type of activity. Since many students will use their smartphones to record, provide information about best practices for creating quality video using a phone.
3. Some students are uncomfortable recording themselves. Depending on the product, consider offering alternatives such as an audio/mic-only mode, a text-only mode, or using a proxy image or avatar in the video.
4. Consider using threaded video conversations for course introductions to build a sense of humanizing the course. Michelle Pacansky-Brock supports the use of video conversations as an alternative to text. In her book How to Humanize Your Online Class with VoiceThread, she indicates that video tools maximize presence, a dimension of online connectivity to fellow students, the faculty, and the content. Research in her own courses found an increase from 25 percent to 75 percent in voluntary voice-video comments.Footnote5 This also helps form common goals and dispositions among students—dispositions are affective learning dimensions, such as motivation, attitude, persistence, empathy, and problem solving.Footnote6
5. Reserve this technology for functions that may be difficult to replicate in written formats, such as problem-based activities or constructive criticism/critique—for example, demonstrating a website, a product, or discussing the results of an interview. When considering whether video is appropriate, ask yourself whether the activity is something that can be accomplished just as easily in writing. The University of Central Florida offers these specific ideas for implementation:
Evaluative discussion topic as a whole class or small groups (any discipline)
Informal check-in for a group project (any discipline)
Opportunities for students to practice objectives for a public speaking course
Formative responses for a foreign language course utilizing specific grammar or competencies

Footnote

7
6. At Emporia State, students indicated that written discussions afford the ability to compose, edit, recompose, save and return, or delete before or after posting. This provided deeper reflection of the prompt. Video, they indicated, was less reflective and much more extemporaneous. Many students in our study considered making videos "busy work" that slowed their progress toward completion of the course and the degree. We also found that extemporaneous video responses tended to be shorter in length—often thirty seconds or less—and did not necessarily support the course outcomes. Therefore, we recommend providing students the ability to edit or rerecord their video responses but not delete them, as that may adversely affect the threaded videos as well. Encourage students to compose and/or outline responses before recording. Make available a "notes" utility that can serve as teleprompter and aid students as they record.
7. Be certain the product includes accessibility features. Automatic captions and transcripts, text-to-speech, keyboard accessibility, and other features are necessary. Be sure an accessibility statement regarding the product is included in the course and/or syllabus.
8. For activities that require longer record time than the software allows, consider allowing students to submit two or more videos. Alternatively, allow them to upload to a streaming service and simply link to the recording using the video conversation thread.
9. If the tool permits time limits, align the time allowed with the type of assignment. For example, use the shortest time allotment—often fifteen seconds—for activities such as elevator pitches; forty-five seconds to practice for the Test of English as a Foreign Language (TOEFL); two minutes for students practicing for AP World Language exams; and ten minutes for short presentations.Footnote8
10. If this function is supported, allow students to record their screens while presenting. This reduces the friction of having to record using a secondary product and then uploading.
11. Utilize grading rubrics that are constructed around the dimensions of video. Faculty may consider including a qualitative grading element that ensures the students approach these activities with a degree of preparation and professionalism. These rubrics might include the presentation quality, the presenters' communication skills, the ability to develop a cogent argument within the recording time constraints, and the constructive criticism from co-students.
We are excited about the possibilities of using video discussion during and after COVID-19. It has proven to be an excellent compendium for our online courses. Adoption has grown from a few pilot participants a year ago to well over one hundred adopters during the current term. This will undoubtedly continue to be a vital tool across nearly every discipline in the university long after the pandemic subsides.
Notes
From "What Is Video Discussion Board," IGI Global.

Jump back to footnote 1 in the text.

Jeffrey R. Young, "For Online Class Discussions, Instructors Move From Text to Video," EdSurge, March 17, 2017.

Jump back to footnote 2 in the text.

Mark Guzdial and Jennifer Turns, "Effective Discussion through a Computer-Mediated Anchored Forum," Journal of the Learning Sciences 9, no. 4 (2000): 437–469.

Jump back to footnote 3 in the text.

Errol Craig Sull, "Tips for Overcoming Online Discussion Board Challenges," Faculty Focus, September 6, 2012; "Making Good Use of Online Discussion Boards," The K. Patricia Cross Academy; and "Resources to Fix Common Discussion Board Problems," University of Nebraska–Lincoln.

Jump back to footnote 4 in the text.

Michelle Pacansky-Brock, How to Humanize Your Online Class with VoiceThread, Smashwords, July 5, 2013.

Jump back to footnote 5 in the text.

"Learning Dispositions" [https://education.nsw.gov.au/teaching-and-learning/school-learning-environments-and-change/future-focused-learning-and-teaching/learning-dispositions], New South Wales Government, December 6, 2019.

Jump back to footnote 6 in the text.

Charlotte Jones-Roberts, "Using Video Discussion Boards to Increase Student Engagement," in Baiyun Chen, Aimee deNoyelles, and Alyssa Albrecht (eds.), Teaching Online Pedagogical Repository (Orlando, FL: University of Central Florida Center for Distributed Learning, 2018).

Jump back to footnote 7 in the text.

"Adjust the Max Recording Time for Student Videos" [https://help.flipgrid.com/hc/en-us/articles/360013185814-Adjust-the-Max-Recording-Time-for-Student-Videos], Flipgrid Support.

Jump back to footnote 8 in the text.
---
Rob Gibson is Director of Learning Technologies at Emporia State University.