The author describes the thirteen years of her IT professional life S.E. (Since EDUCAUSE).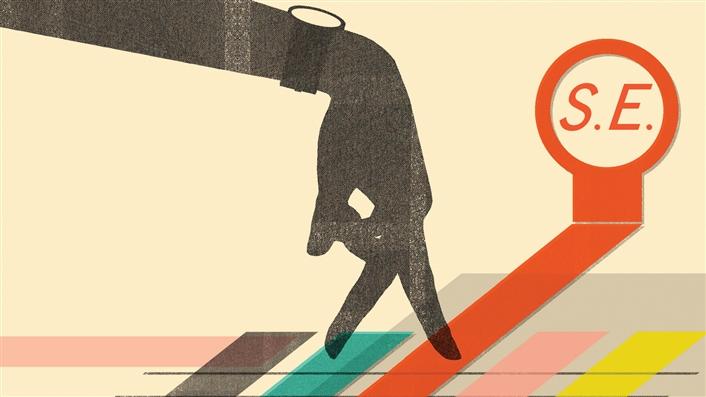 Twenty years of EDUCAUSE—and I missed the first seven! My professional life divides into B.E. (Before EDUCAUSE) and S.E. (Since EDUCAUSE). Despite an IT career of thirty-plus years, I was not privileged to have EDUCAUSE experiences for all of its twenty years. In my administrative systems IT department B.E., there were neither the resources nor the intention for professional development for early-to-mid-career staff—other than specific training to develop technical skills. Adding to the challenge was geographical isolation. B.E., the use of research at my institution occurred primarily among the academic technology staff and the growing and fast-moving network technology fields. Transitioning into managing a team was learned, at best, through modeling good managers (if we were lucky enough to have had them) and, at worst, through inflicting a big experiment on the team with a new leader.
In 2004, a promotion took me from managing a small team of three to leading a team of forty. The next year, when EDUCAUSE was seven years old and a gem I did not yet know about, my world changed. IT at my institution was reorganized, a CIO position was established, and that position was filled by a great man, Ralph Caruso. Ralph taught me more about leadership and management in one year than I had learned in the prior seventeen, but more important, he gave me the gift of EDUCAUSE as he encouraged me to engage with and take advantage of all EDUCAUSE had to offer.
From my very first EDUCAUSE conference, Ralph inspired me to take pre-conference seminars focused on leadership, and in those seminars I began developing relationships that changed me, challenged me, enriched me, and expanded my world. I attended compelling sessions, and the connections I developed as a result of asking presenters numerous questions added to my growing network. I read articles, which took me down trails of further reading. I was mentored and coached. I learned that leading a team well isn't due to luck or personality. It's intentional and thoughtful, and EDUCAUSE has great research, materials, and training to guide our success and impact. Sometimes I wonder how I stumbled through my B.E. life and went from managing three people to leading forty without the network and tools I found and everything I learned S.E. I am sure those forty people wish I had connected with EDUCAUSE before I took over that team. I'm sorry, folks. If only I had known then what I know now!
Within a couple of years, I knew that I wanted to attend the Frye Leadership Institute (now the Leading Change Institute), but I felt too "far behind" given my years of experience compared with my professional development experiences. Every year when the application deadline rolled around, I found another reason to not put myself through the process, which terrifyingly included getting a recommendation letter from the chancellor! The idea of spending two weeks with all those amazingly smart people, who clearly had way more going on than I did, was daunting. An additional barrier was that I would have to leave my children for two weeks. When Frye changed to a week-long event in 2012, that seemed manageable. My network had expanded to include people who had attended Frye and who now encouraged me to apply.
I really should create another timeline—A.F. (After Frye)—because the institute was a pivotal point for me. Even with all that EDUCAUSE had given me so far, I had no reference point to guess, imagine, or dream how I would grow from that experience. The week itself was powerful, but just as important were the relationships I formed there. They are the heart and soul of my professional and personal life, and because of them, my career has taken directions I never imagined. All of us have coached, mentored, texted, talked, cajoled, challenged, and supported each other in considering different positions, starting new positions, and surviving major organizational changes, divorces, empty nests, births/parenthood, and deaths.
A.F., the pace and change of my professional life created nearly annual "big events" as I was promoted and took on challenging work for which I regularly sought out EDUCAUSE resources. In that time, I have learned, presented, contributed, and yes, further expanded my network through ELI, the Core Data Service Advisory group, ECAR working groups, and the Enterprise IT Advisory Group. A week doesn't go by without an interaction with someone I have met through EDUCAUSE or someone I am referring to EDUCAUSE resources, connections, or development opportunities. I became engaged in NERCOMP and now serve on the NERCOMP Board. I took a major leap and am now privileged to be CIO at Colby College, which landed me in the incredible CLAC (Consortium of Liberal Arts Colleges) network.
Because of EDUCAUSE, I had the courage, knowledge, experience, and supportive colleagues encouraging me to seize the opportunities and to take on the challenges the years have brought. Do I wish I hadn't missed those first seven years? You bet. But I am thankful for all the support I received during the following thirteen years with EDUCAUSE and am excited about what is to come.
---
Cindy Mitchell is Chief Information Officer at Colby College.
© 2018 Cindy Mitchell
EDUCAUSE Review 53, no. 4 (July/August 2018)