Key Takeaways
Mobile technology can help higher education institutions respond to President Obama's challenge to the nation to produce five million more graduates by 2020.
IT departments can play an important role in helping reach important institutional goals by addressing student needs and expectations, with easy-to-use mobile technology initiatives that specifically target student success factors and appeal to their preferences for mobile over online access.
Harper College has exceeded its planned progress toward graduating more students due partly to implementation of Harper Mobile, which gives students direct access to campus services and information on their mobile devices.
When President Obama issued a challenge to the nation to produce five million more graduates by 2020, higher education leaders likely had a range of reactions. Some probably saw the challenge as just another lofty goal or political talking point, not a real reform objective. But other higher education leaders saw it as an opportunity.
Harper College saw an opportunity. Like most institutions, Harper had already focused on improving student completion rates. The president's challenge gave Harper leadership a chance to tie the college's effort to a larger national goal. In 2010, Harper College President Dr. Kenneth Ender established a strategic plan to improve completion, including a specific goal of graduating an additional 10,604 students in 12 years — the college's proportional share of the president's graduation challenge.
Typically, degree completion and other academic improvements are not seen as core to IT's mission, which tends to be more support- and service-oriented. Sure enough, Harper's strategic plan includes a range of efforts across campus — programs to help at-risk students, extra summer sessions for developmental education, and others. As CIO, I didn't feel IT should be at the fringes of this work; I wanted us to be fully engaged. If IT is truly important and relevant, as I believe, why shouldn't it be a component of how the college reaches important institutional goals like this one?
Innumerable reports and studies, including seminal work by Vincent Tinto at Syracuse University, have found that students are more likely to "persist and graduate" in environments that set high expectations, provide relevant support, and foster involvement and feedback. Tinto's findings resonated with me, particularly the need to provide information and support to students on their terms. That got the Harper team thinking about academic and campus services in general, and the role that mobile technology could play in particular.
What Mobile Can Really Do
In the last decade, services for education — and practically every other industry — have moved online en masse. For the most part, the days of students waiting in lines for hours to register for classes are over. Nearly everyone expects to do business online.
Today's students aren't interested in "going online" to get things done. Booting up, opening the browser, logging on, navigating to the task — they'll do it if absolutely necessary. Students live in a text and tweet world now and are more likely to consume information and access services if they're mobile-friendly.
According to market research firm IDC, by 2015 more users will access the Internet through mobile devices than through PCs. By not embracing mobile, institutions will not only miss an opportunity to communicate with their students, they will actually create an interaction barrier.
Colleges can be slow to adapt to changes in technology. To date, mobile has been typically viewed more as an experiment or add-on, not a serious, core requirement for delivery of critical services and content. The IT department at Harper College saw an opportunity to leverage mobile technology as a key part of the institution's completion goal.
What Students Want
To help inform our effort, the IT team conducted a student technology survey in spring 2011, polling over a thousand students. We specifically asked about mobile in hopes of learning what students might want most from our mobile initiative and how they wanted it to work on campus. Figure 1 shows the results.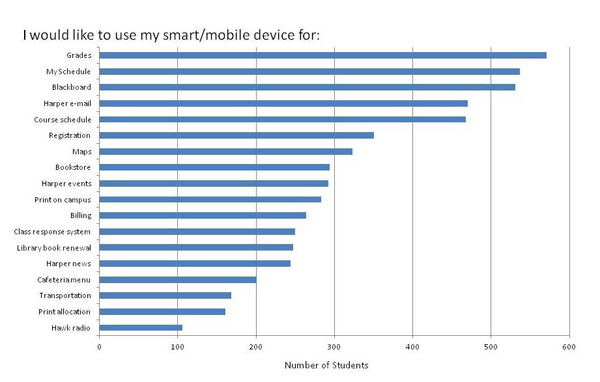 Figure 1. Mobile Results of 2011 Harper Student Technology Survey
We were surprised to learn that students wanted more than just a handful of campus services on their mobile devices — they wanted everything. The overwhelming majority wanted mobile access to view grades, check course schedules, and log in to the college's learning management system, Blackboard. They also wanted access to essential services like the library database and course registration information, along with conveniences like dining menus and bus schedules.
The student survey also pointed out that a majority of the students felt that mobile apps were of high importance. It was clear that whatever we did with mobile, we needed to do it quickly. And in building our strategy, we needed to incorporate students in creating the vision – we couldn't workshop something and pop it out on them. We needed their voices and ideas in our development efforts.
Going Mobile
With student input we began to execute our mobile initiative 100 percent internally. It seemed like the kind of thing we could accomplish with our existing team and perhaps with help from a motivated group of student developers. In the very early stages of the project, however, three key challenges forced us to change direction and partner with a vendor:
Staffing and financial resources. We are a small centralized IT department responsible for supporting hundreds of different campus systems and resources. Dedicating a team to develop a mobile app would have taken resources away from other demands. In addition, we found that the cost to maintain and grow a mobile app far outweighed the cost of licensing one from a vendor.
Timing. We needed to move quickly. To develop the app internally would have required a significant amount of staff time, and it would have been difficult to do for one mobile platform, let alone several. We also knew that if we didn't create an institutional app, we ran the risk of having other departmental or organizational apps springing up in place of a campus-wide app, which would make it difficult to maintain a unified brand and service point, or to get visibility into the app's adoption and use to inform further development.
Capabilities. Mobile is still new territory, and while we have a very talented team, we lacked the expertise of robust mobile development across all popular mobile platforms. We needed a vendor with the relevant capabilities and experience in working across multiple platforms, managing security and infrastructure challenges, and keeping up with the constantly evolving mobile industry by enhancing our app over time. We also wanted the flexibility of developing and implementing additional modules and features into the app over time.
If we had chosen to manage development internally, we would clearly have spent more time coding and less time focusing on the bigger issue: fulfilling student needs to help them succeed.
We decided to partner with Blackboard and adopt its Blackboard Mobile Central app to give us a foundation on which to build. Blackboard provided us with the basic features we needed out of the box. One of the features of the Blackboard application was the ability to customize modules and features to address specific ideas or needs. Also, understanding that students will only actively engage with an app that's easy to use and gets them the information they need, we concluded that Blackboard Mobile Central provided a clean design, simple user interface, and overall a highly-functional app that our students would find appealing. It was the best of both worlds for us: my team could continue focusing on our department goals and provide Blackboard with strategic direction, while Blackboard managed the back-end development of an institutional app.
Because we created Harper Mobile for the students, their active involvement and feedback was critical to our strategy. We used the findings from the 2011 student technology survey to inform the design and development of the app, invited students to participate in small focus groups to evaluate the app along the way, and met with the Student Technology Task Force, a group formed by the Student Senate, to ensure the app was useful and relevant.
In just six months, we launched Harper Mobile on iOS, and then Android shortly thereafter. In the first 10 months, there were nearly 7,000 downloads across all devices. Students told us they were excited about having mobile access to the campus, and so quickly. Our department was pleased with the product, but we were particularly proud that of the 18 desired features identified in the student technology survey, 11 were available by the end of the semester.
The following video demo highlights features of Harper Mobile (1:12 minutes):
Harper students continue to generate ideas on how they can use the app. For example, Harper College is currently undergoing a $250 million expansion project that requires several route changes and parking closures, challenging student commuters who need to reach campus. In response to suggestions from students, we quickly introduced a "Construction" feature to the app that keeps the campus community informed of progress and updates.
Since the initial launch, we have also included a campus directory, athletics information, and access to the MyHarper suite where students access campus e-mail and course information. We also introduced Harper Mobile as a native app for BlackBerry devices and created a web app to access on other mobile devices. As of April 2012, Harper Mobile is routinely accessed more than 1,000 times each day.
Progress to 10,604
Following the launch of our campus-wide 10,604 additional graduates initiative, Harper College has surged ahead of yearly completion targets. The 2012 additional graduate goal is 486, but the unofficial early numbers show Harper with an additional 2,298 graduates (see Figure 2).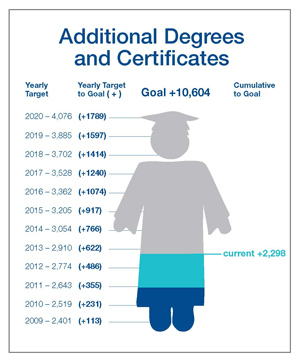 Figure 2. Harper College Progress on Graduating More Students
While I don't know how much of Harper's overall progress can be directly attributed to our mobile initiative, I think Harper Mobile plays a role in making students feel more informed and connected to the campus, thereby increasing their engagement and the likelihood of their success. I do believe Harper Mobile is one of the contributing factors helping Harper College on the way to attaining its 10,604 additional graduates goal and meeting President Obama's challenge.
Over the next several months, we plan to launch additional features, including:
Expanded access to the MyHarper Suite, allowing students to view their financial account summary and other details within the student information system
An IT services module that will offer 24/7 support for student computing
Information specific to new students as a part of their campus orientation process
The ability to register for courses directly from a mobile device
Lessons Learned
The most important lesson I have learned throughout this process is that when it comes to adopting mobile, you have to embrace it as an opportunity to support students; and when it comes to executing mobile, you have to move quickly. I also found that:
Mobile has a serious place in education. It can help institutions be more efficient, campus services more accessible, and students more engaged. Together, this fosters student success and is easily delivered through a powerful, cost-effective, and quick-to-deploy tool.
Institutions can't overanalyze their mobile approach or spend too much time with development or maintenance. Mobile is moving too fast for this, and campus staff should move just as quickly.
For a community college like Harper, I believe mobile meets the needs of our unique student body — they often juggle coursework with full-time careers and personal and family obligations. Mobile increases the opportunity for students to connect and engage with the campus community when it fits into their lives, not just when they are on campus.
As Tinto suggested, "The more students are academically and socially involved, the more likely are they to persist and graduate." Mobile increases the opportunity for campus involvement, and that makes it something to get serious about.