With non-US institutions making up 11 percent of the EDUCAUSE member base, the EDUCAUSE Board of Directors has created an International Task Force for 2019 to ensure the association is responsive to international members' needs.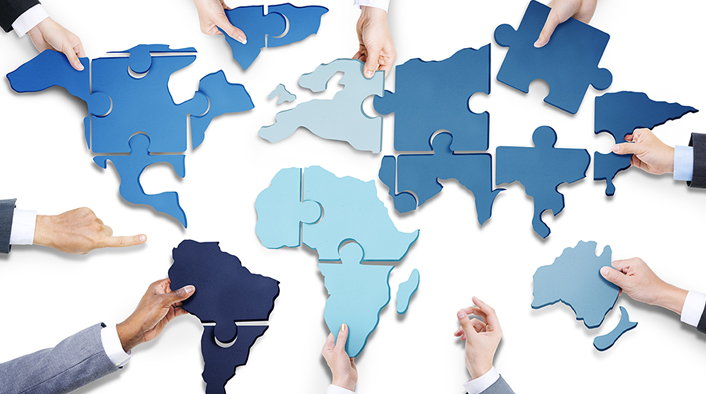 Just before the Thanksgiving holiday in the United States, while visions of turkey and cranberry sauce were captivating my compatriots, I was in Japan, sampling excellent sashimi. I was an invited keynote speaker at the annual conference of our friends at AXIES (Academic eXchange for Information Environment and Strategy), a Japanese organization that, like EDUCAUSE, works to advance technology innovation in higher education.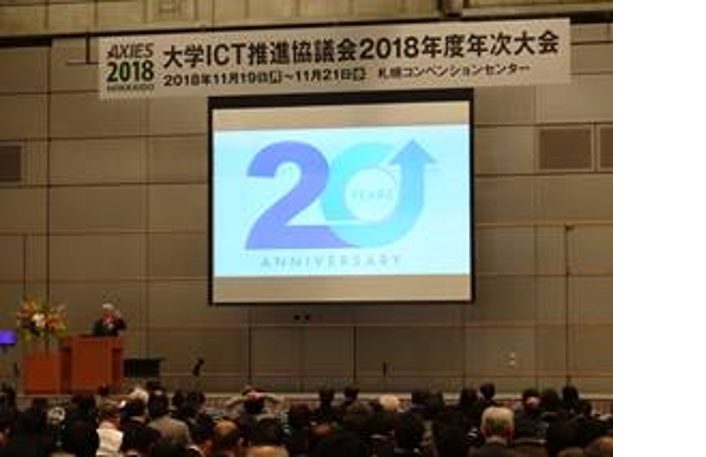 AXIES and EDUCAUSE both benefit from our long friendship. In fact, AXIES will celebrate its tenth anniversary in 2020, and it was created through productive conversations between former EDUCAUSE President and CEO Diana G. Oblinger and Japanese leaders in academic IT centers of Japanese higher education institutions.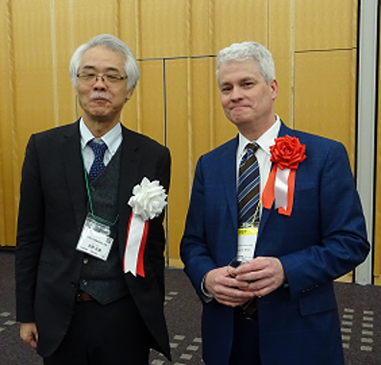 Years ago, I lived in Dublin, earning a graduate degree at Trinity College. Like many international students before me, I found that the more I traveled, the smaller the world felt and the more similarities I discovered where I had expected differences. Years later, I continue to have the same experience, discovering how many commonalities technology professionals around the world share—and how much benefit there is from listening to and learning from each other.
Along with AXIES, there are many other valued international connections I could point to—literally all around the world. We meet regularly in calls and video-conferences, and we celebrate the times our paths are able to cross. And every year I have the honor of greeting more than 500 international colleagues from well over 40 countries at our annual conference. I dare say I wouldn't consider the EDUCAUSE conference to be complete if it didn't include group photos with international colleagues, such as this photo provided by French CSIESR President Thierry Koscielniak.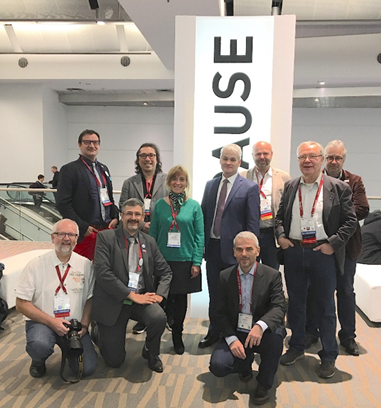 Welcoming international members to events in the United States is important, and greeting members of the EDUCAUSE community abroad is a real privilege. More important still is kindling further global awareness and cooperation. The more international connections we make, the more incredibly clear it becomes to me that we can accomplish so much more together globally than we ever can working in isolation. Now more than ever, there is a powerful imperative to deepen our international connections.
With this inspiration in mind, the EDUCAUSE Board of Directors has created an International Task Force to begin work in 2019 to better serve our greater community and enhance engagement and collaboration globally. As EDUCAUSE board member and task force member Hilary Baker and I shared recently with the members of the Coalition of Higher Education Information Technology Associations (CHEITA) [http://www.cheita.org/], the task force will work to expand opportunities for collaboration, increase interaction and sharing, and learn how we can best serve the 250 EDUCAUSE non-US member institutions (making up 11 percent of our total member institutions). The task force will consist of the leaders of higher education IT organizations around the world, and we will invite international experts to meetings throughout the year.
Higher education and information technology are increasingly global enterprises, and I would love to hear from you about the international connections you value most and your ideas for strengthening and expanding these connections in the future.

---
John O'Brien is President and CEO of EDUCAUSE.