Earlier this month I had the opportunity to attend and present at the 2016 Women in Cybersecurity Conference. The conference is part of the Women in Cybersecurity (WiCyS) initiative, first formed in 2013 as part of a grant from the National Science Foundation. The goal of the WiCyS initiative is to raise awareness about the importance of cybersecurity as a career choice in general and for young women in particular. To do that, WiCyS brings together women in cybersecurity to share knowledge while promoting networking and mentoring opportunities.
The 2016 conference had over 800 attendees. Over half of the conference attendees were cybersecurity students from high school, college, and graduate-level programs. Many of the women that I met were pursuing computer science degrees, but I also met students pursuing degrees in the humanities, business, and the law. The rest of the attendees were women and male allies already engaged in cybersecurity careers, including faculty members, industry professionals, members of the government and military, and nonprofit association professionals.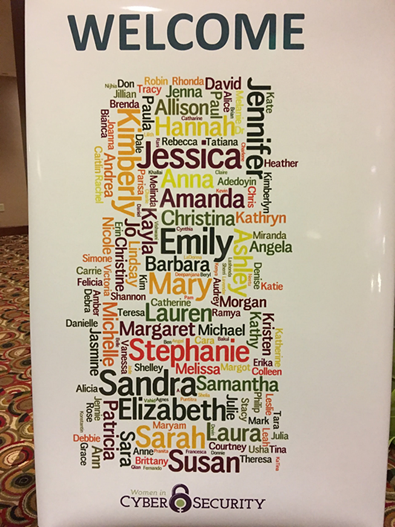 The conference offered a mix of programming, ranging from technical to career development topics. What was most exciting was being in sessions with like-minded professionals and being able to share my professional experiences with other women. The conference organizers noted that women make up only 9–10% of current cybersecurity professionals in the entire workforce.1 We know from upcoming EDUCAUSE Center for Analysis and Research (ECAR) research that men outnumber women in higher education IT by about 2:1 and that there is a shortage of skilled information security management professionals in higher education in particular. These thoughts were at the top of my mind as I attended the conference and marveled at the nearly all-women audience.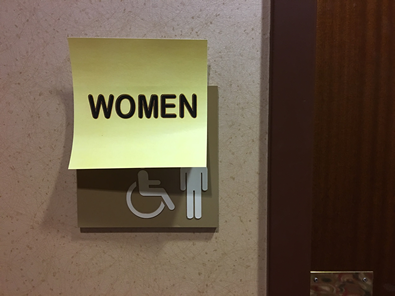 At the end of the conference, attendees were challenged to consider how to continue the conversation about gender diversity in cybersecurity after the conference had ended. My contribution will be twofold:
Seek to mentor young women (and men) who are considering cybersecurity as a career choice. My own path to a cybersecurity career was not traditional, and sharing my experiences can help others realize how many opportunities exist in the cybersecurity profession.
Continue to raise the voice of higher education cybersecurity professionals. While many of the statistics I heard at the conference were alarming, I do believe that the engagement, encouragement, and support of the higher education cybersecurity community makes cybersecurity a particularly attractive career choice for both women and men.
Note
The 2015 (ISC)2 Global Information Security Workforce Study states: "Women account for 10% of the InfoSec workforce, but are having a significant impact on the future of how InfoSec is defined and the skills needed to be a great practitioner."
---
Joanna L. Grama is Director of Cybersecurity and IT GRC Programs for EDUCAUSE.