Campus Security Awareness Campaign 2016
This post is part of a larger campaign designed to support security professionals and IT communicators as they develop or enhance their security awareness plans. View the other monthly blog posts with ready-made content, as well as a printable calendar with the 12 topics. Learn more.
Encryption is an additional layer of security and privacy that can help protect end users when connecting to private or public networks like the Internet or Wi-Fi hotspots. Educate your faculty, students, and staff about the benefits of a virtual private network (VPN) and encourage them to access resources using a VPN connection every time. Below are some ready-made messages that you can customize for your community.
Get the Word Out
Newsletter Content
A virtual private network (VPN) can provide you with secure, authenticated remote access to campus networks, resources, and services whether you're located on campus or miles away. Here are the benefits installing a VPN client.
Offers a seamless connection through an encrypted tunnel. The campus VPN service allows you to access campus resources seamlessly, but with an additional layer of protection.
Protects your data. Use a VPN to connect when authenticated access to campus resources is required. This may be necessary when accessing research data, library resources, or restricted networks.
Provides an additional layer of security and privacy when traveling.It's hard to know whether a Wi-Fi network is trustworthy, so make sure you always use a VPN when connecting mobile devices or laptops in hotels, airports, or coffee shops.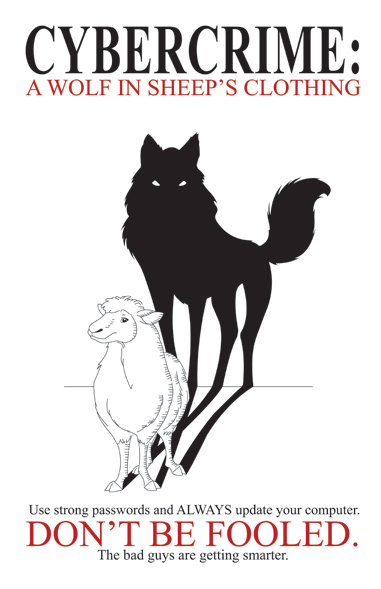 Social Posts
Connecting to a public Wi-Fi hotspot? Be sure to use a #VPN to access campus resources safely and securely.
A #VPN allows you to connect to campus resources and services as if you're on the campus network while protecting your data.
Using the #VPN client can provide a consistent experience when connecting to the campus network.
Protect and encrypt data sent over the campus network by using a #VPN. Want to learn more? Ask us how!
Our #VPN service is available for faculty, staff, and students. Learn more at [add your institution's link].
Don't make it easy for online spies to intercept your data! Create an encrypted tunnel with the #VPN each time you go online to stay safe.
E-Mail Signature
Ask staff to add a tip to their e-mail signature block and link to your institution's VPN guidelines.
Example:
John Doe
Chief Information Security Officer
University of XYZ

When using public Wi-Fi, use a VPN to access campus resources. Learn more. [Link "Learn more." to your institution's VPN guidelines or link to one of the resources below.]
Embed or Share Videos
Resources
Share these resources with end users or use them to inform your awareness strategy.
---
Brought to you by the Awareness and Training Working Group of the EDUCAUSE Higher Education Information Security Council (HEISC).