IT leaders have a unique opportunity to support students with the technology they need to succeed on their own—regardless of whether students ask for help.
According to the EDUCAUSE 2022 Students and Technology Report, students "mostly help themselves with technology issues."Footnote1 Monitoring hardware and software use is an effective way to help students at the right time, tackling potential issues before they are reported.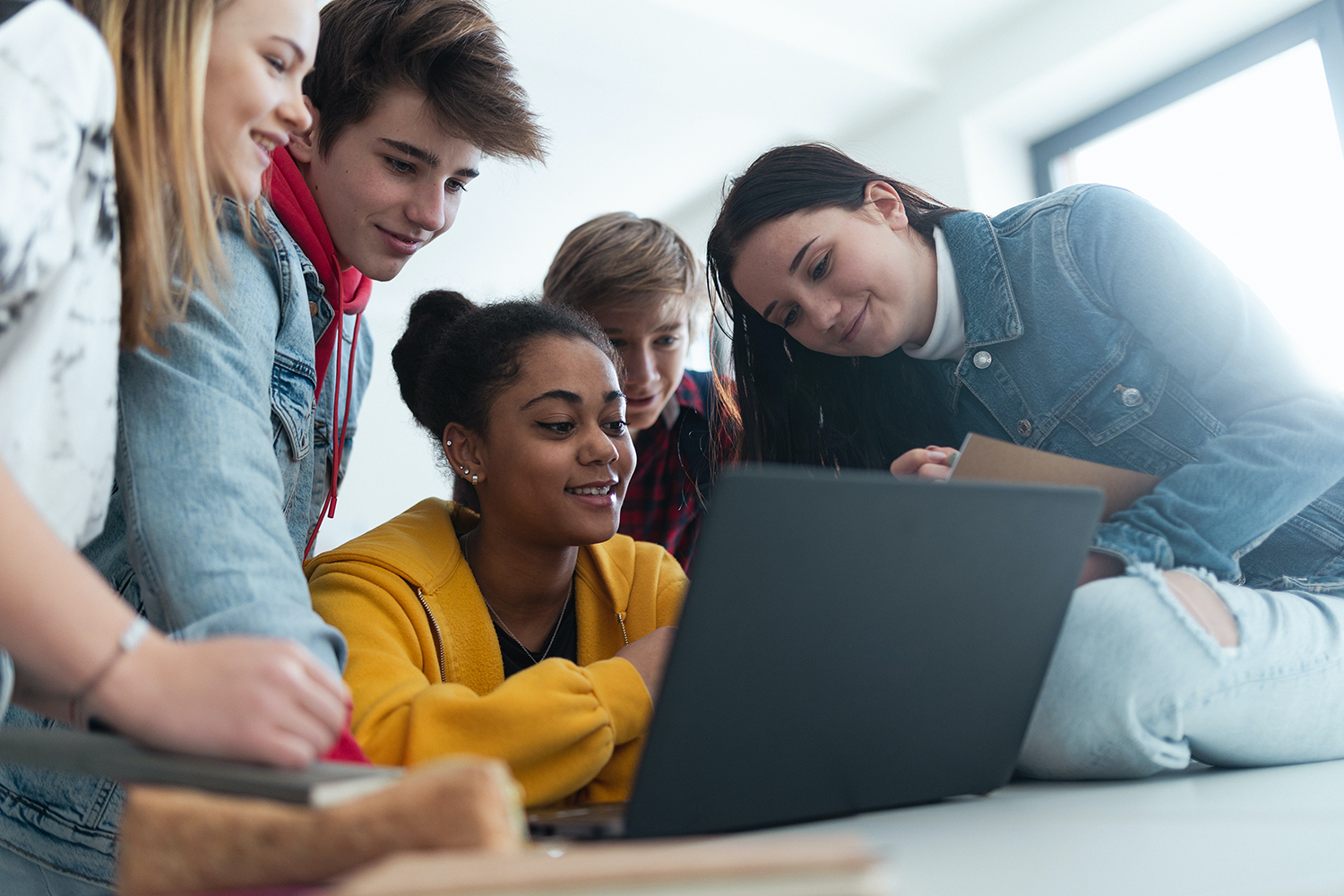 In our partnerships with colleges and universities across the country, we at LabStats have noticed that access to IT assets is especially significant for students enrolled part-time or in hybrid programs, as well as for Pell Grant recipients and low-income and first-generation students.
One way that IT teams can support students is to ensure they have access to the hardware and software required to complete their assignments.
Improving Computer Lab Access
Computer labs are the gateways to research, information, specialized software, and tools that help students succeed. A wide range of students rely on computer labs to complete assignments, but these labs are particularly beneficial to first-generation, part-time, and first-year students, and students whose work requires highly specialized machines or programs.
Access to these computer labs and their resources are generally restricted by the following things:
Limited hours of operation
Staffing constraints
Building access
Outsized demands
Students shouldn't have to compete for resources, trek long distances, or rearrange their schedules to access the tools they need to complete their assignments. Usage data can help IT leaders set up demand-based computer labs.
A key step in improving students' access to computer labs is to evaluate true demand. IT teams need to understand how labs are currently being used and how they have been used over time.
IT teams can evaluate true demand by viewing LabStats usage data in convenient Power BI Dashboard templates or by running quick reports in the LabStats portal.
With the insights gained from this data, IT teams can accomplish a number of tasks:
Change computer lab hours of operation (i.e., increase open hours in popular labs)
Adjust staffing times to better meet demand
Redeploy unused computers to areas of higher demand
Increase the number of software licenses for the most popular programs
Redeploy software applications to locations where the need is greater
Understanding when and where students are using technology on campus empowers IT teams to support students' unspoken needs.
Directing Students to Available Resources in Real Time
Navigating an unfamiliar campus can be stressful for students and faculty alike. LabStats usage data can be used to direct students and faculty to available computers in real time. LabMaps show the live availability of computers on campus and can be displayed on informational kiosks, digital campus maps, or a college website.
Computers that are powered on and connected to the internet are highlighted so students can quickly see how many computers are available in a given lab and where in the room they're located. LabMaps are also great for helping staff and faculty find available hot desks.
Monitoring the Use of Loaner Laptops
The number of loaner laptops available to students has grown exponentially over the last few years. Many community colleges have loaner laptops specifically designated for Pell Grant recipients.
IT teams that have the ability to remotely manage devices can install LabStats clients on loaned laptops, and use tags or groups to identify the machines. This information can be combined with the user tags listed above to create a complete picture of usage. Once IT teams understand how loaner laptops are being used, they can optimize the machines to prevent students from falling behind due to a lack of technology resources.
Simplifying Access to High CPU Computing
Some students may be more likely to use Chromebooks, shared family computers, or minimally equipped laptops. To ensure that those students have equal opportunities to complete higher-level coursework, IT teams can provide them with remote access to high-CPU computing resources.
By implementing the LabStats Remote Access Dashboard, IT teams can provide a central access interface that displays live computer availability and allows students to connect to campus resources remotely. In this way, if students have technology limitations, they can simply remotely sign in to the powerful computers on campus to complete their coursework.
Instead of investing in more powerful loaner laptops or relying on virtualization, IT teams could use the Remote Access Dashboard to provide immediate access to students who need it.
Students should not need to reach out for resources or request help. They should be empowered to find critical resources on their own in real time. Access to technology doesn't have to be a barrier to student success or retention. With LabStats, IT teams can be more supportive of the diverse needs of all students.
Note
Jenay Robert, 2022 Students and Technology Report: Rebalancing the Student Experience, research report, (Boulder, CO: EDUCAUSE, October 2022).

Jump back to footnote 1 in the text.
---