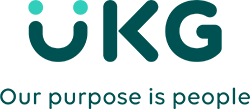 By sharing and consolidating workplace technology, colleges and universities can save time and money by empowering employees to focus less on office work and more on the mission of their institutions.
For higher education institutions across the globe, the coronavirus pandemic has laid bare the gaps and inefficiencies that exist throughout our institutional systems. State and federal support have been stretched to the limit, with reallocated funds for public health and safety leading to a reduction in support for public colleges and universities. Dramatically high tuition costs, which have been critical in helping to maintain increasingly expensive university infrastructure, have made higher education financially unattainable for many prospective students. And as 70 percent of institutional spending goes toward people, many colleges and universities have been seeking ways that they can rightsize their financing, including through the elimination of academic programs.Footnote1
Simply put, the pandemic has created a perfect storm of change. However, as higher education institutions look for ways to reduce administrative expenditures and increase productivity—all while continuing to provide an exceptional educational experience—one of the biggest opportunities for optimization is often left untapped: investing in a shared services environment.
By consolidating back-end information technology and utilizing shared platforms to manage their workforce, colleges and universities can more efficiently understand and optimize labor and payroll while increasing consistency across the campus or school system. Administrators and staff, no longer needing to spend precious time identifying and collecting this data, are freed up to spend time on high-touch mission-driven initiatives that enhance their programs and support their students.
Over the past decade, colleges and universities have made great strides in advancing and scaling up institutional operations to support their people. Assets like campus procedures, financial services, and student records are all housed under one roof. In a modern educational landscape, why should workforce-management technology be any different?
Here are three key ways that implementing a shared services infrastructure across higher education institutions can benefit staff, administrators, faculty, and students.
Increase Data Visibility across All Levels and Departments
Historically, getting a full picture of campus-wide labor usage—such as how much labor has increased or decreased within a given job level—has been enormously time-consuming. With many functions and departments using homegrown systems or legacy technologies, pulling together data from disparate systems can take countless phone calls over many months. Often, it doesn't happen at all.
In a shared services environment, all of this data exists in one comprehensive platform. In this way, administrators can manage labor and payroll more efficiently and administer labor rules, regulations, union agreements, and campus policies more consistently. Processing critical labor data is automated by intelligent workflows, alleviating the administrative burden of tracking timesheets and managing payroll and removing inevitable human error from calculations. Additionally, by processing and analyzing labor expenditures across the campus, shared workforce technology provides enhanced visibility and reporting into most institutions' single-largest expense: labor.
Most importantly, data consolidation and visibility enable colleges and universities to remain compliant and consistent across the institution. When departments calculate and track the same things—schedules, overtime, vacation, compensation—in fundamentally different ways, they risk noncompliance, which can potentially result in lawsuits, disgruntled employees, and financial distress.
Create a Consistent and Engaging Campus Experience
The coronavirus pandemic has created a chaotic landscape where leaders and employees must spend increasing amounts of time and resources improving campus sustainability. It has never been more important for employees to be freed from completing routine administrative tasks so that they can refocus their time and energy to support campus stakeholders. By adopting an intelligent workforce-management platform that takes on repetitive labor- and time-intensive tasks, leaders can reallocate employees' time toward mission-driven activities and initiatives within their departments, such as optimizing existing campus policies and focusing on student engagement and development.
In order for colleges and universities to identify opportunities to improve the campus experience, they need to have a realistic view of their financial picture and how their business and back-office policies are impacting the workforce. Real-time dashboards empower leaders across the institution to quickly understand workforce metrics and take the actions that best serve their campus community. For example, by examining their department's labor distribution, department heads can better understand staffing needs and deploy necessary resources to alleviate burnout among staff and administrators. And HR managers, equipped with employee turnover data and leave liability across departments, can ensure employees are taking time to recharge—reducing the institution's potential payout in the process.
Simply put, a full-campus employee engagement strategy requires a full-campus workforce-management technology strategy. Without a centralized HR platform, campus employees will continue to operate within their department-specific policies and programs, increasing silos across functions, creating greater opportunities for burnout, and reducing the likelihood of a unified employee experience.
Enhance the Mission-Driven Culture from the Ground Up
Shared services and consolidation aren't new ideas in the field of higher education. For decades, colleges and universities have grappled with the centralization versus locality conundrum when it comes to interdepartmental control and processes. Executives and other institutional leaders have sought a clear and uninterrupted view of cross-department initiatives and metrics to achieve campus-wide success and advancement, while department heads, attuned to the specific needs of their employees, students, and stakeholders, have wanted to maintain their department's local control and culture.
As the pendulum keeps swinging, the coronavirus pandemic has catalyzed colleges and universities to find a smarter way to deliver on their missions by finding an ideal balance of centralization and locality that works for all. The solution? Workforce technology that bolsters a unified employee experience across the institutional landscape but provides enough configurability in key areas to serve specific departmental needs, such as specific pay rules around compensatory time, provides departments the grounded flexibility they need to remain compliant and consistent while simultaneously advancing their unique cultures and missions.
Now more than ever, the promise of shared services is poised to help higher education institutions protect and empower their most valuable resource: their people. By investing in a centralized approach to workforce management that optimizes labor and enhances financial stability, colleges and universities can more efficiently enable their employees to drive forward their core mission of educating and developing the next-generation workforce of our global society.
Note
Donna M. Desrochers and Rita Kirshstein, Labor Intensive or Labor Expensive? Changing Staffing and Compensation Patterns in Higher Education, research report, (Washington, DC: Delta Cost Project at American Institutes for Research, February 2014).

Jump back to footnote 1 in the text.
---
Jennifer Perkins is Higher Education Industry Principal at UKG.