Citing national security concerns, federal and state public officials continue to pursue policies that would ban or serve to ban TikTok, the popular video-sharing app. Congressional Republicans recently introduced legislation that would effectively ban TikTok on institutional devices.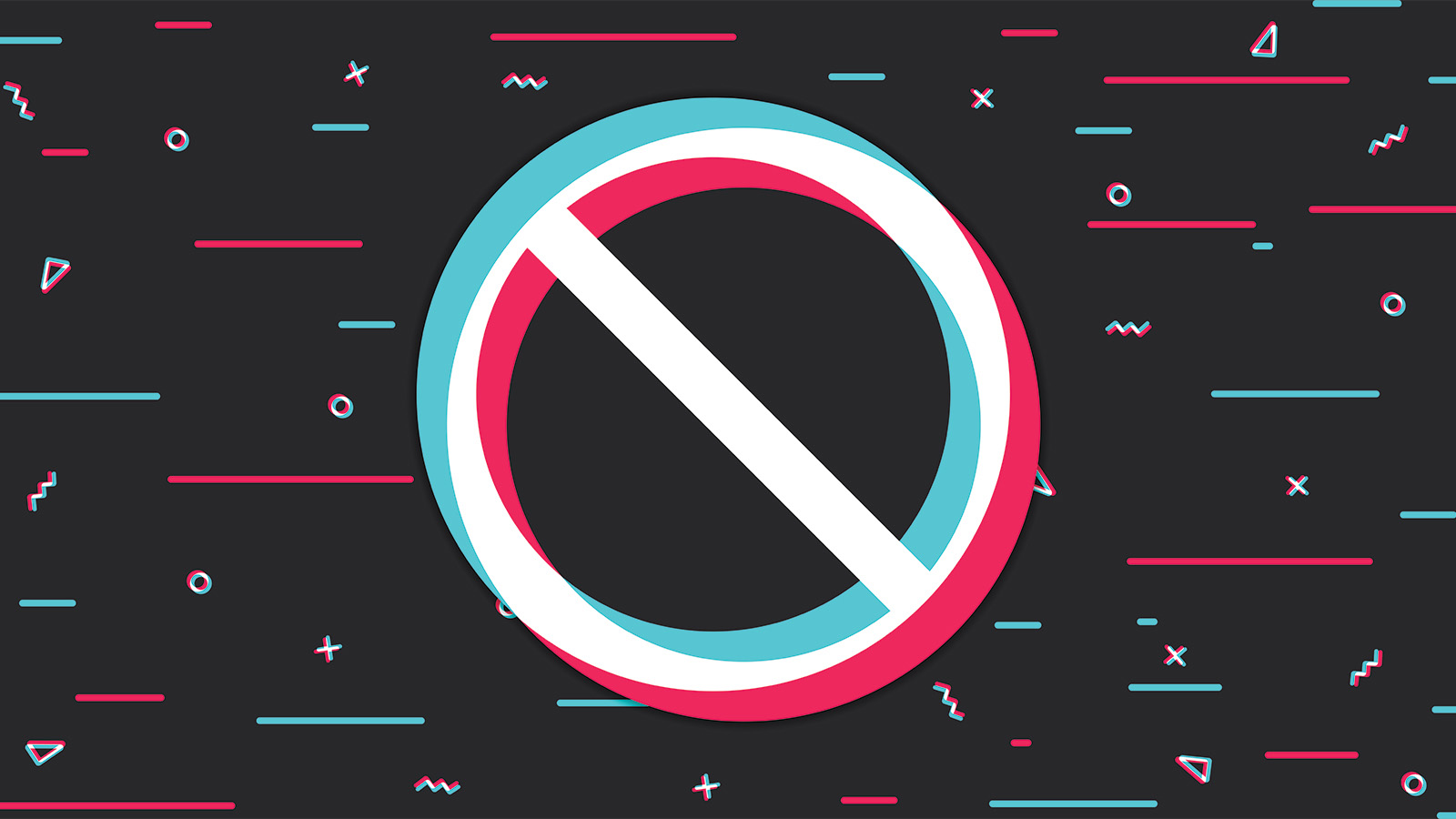 Bipartisan scrutiny of TikTok, the popular video-sharing app, has escalated over the past several months. Potential implications for higher education have manifested through the introduction of the Terminate TikTok on Campus Act, which would withhold federal funds from higher education institutions that haven't issued guidance prohibiting the use of the app on institutional devices.Footnote1
Republicans and Democrats have expressed concern over the potential threat TikTok poses to national security. Public officials warn that TikTok, which is owned by Chinese parent company ByteDance, may share app-user data, including browsing history and biometric details, with the Chinese government—particularly in light of a 2017 Chinese law that requires companies to share personal data germane to national security with the authoritarian regime upon request.
Citing national security concerns, the Trump administration attempted to ban TikTok by preventing app store downloads in 2020. However, that action was blocked in federal court on the basis that the administration failed to consider reasonable alternatives before it pursued its wholesale ban.Footnote2 In 2021, the Biden administration rescinded the Trump policy in favor of a new approach that directed agencies to evaluate the potential risks that TikTok poses "through rigorous, evidence-based analysis" to "address any unacceptable or undue risks consistent with overall national security, foreign policy, and economic objectives."Footnote3
In March, the Committee on Foreign Investment (CFIUS) demanded that ByteDance sell its stake in TikTok or face a possible U.S. ban of the app.Footnote4 TikTok contends that such divestment would do nothing to address concerns about the Chinese government's data access. The company said it would invest $1.5 billion on a program to safeguard U.S. user data and content from the Chinese government by implementing U.S.-based protection of U.S. user data and systems with third-party monitoring, vetting, and verification. Meanwhile, Senator Mark Warner (D-VA) introduced the RESTRICT Act, a bill that would require the Commerce Department to set up procedures to mitigate risks and potentially ban foreign technology, which could manifest in a ban for a specific platform or service.Footnote5 The measure has amassed a sizable amount of bipartisan
support—twenty-one cosponsors at the time of this writing. It has also been endorsed by the Biden administration.
The Terminate TikTok on Campus Act of 2023 was introduced by Rep. Brian Babin (R-TX) on January 10 and currently has twenty-one Republican cosponsors. Rep. Babin said the bill is necessary to protect students and educators from TikTok, which is "nothing more than Beijing's latest apparatus to aid them on their quest to supplant us as the world's number one superpower."Footnote6
TikTok has already been banned from most federal government-issued devices, and more than thirty states have moved to prohibit the app on publicly issued devices. Several higher education institutions have also acted to restrict access to TikTok on their campuses or urge students to remove the app.Footnote7 For example, the University System of Georgia banned the use of the app following an executive order from Governor Brian Kemp prohibiting the app on state-owned devices.Footnote8 The Montana University System banned the app on university devices and announced it would restrict access to the app on its wired and wireless networks.Footnote9 And while a wholesale ban has not been announced, the University of Florida has suggested that students delete TikTok.Footnote10
While the Terminate TikTok on Campus Act is unlikely to move toward enactment anytime soon, the Biden administration appears poised to pursue further action to address its national security concerns with the app. EDUCAUSE will continue to monitor these developments and the implications those actions pose for EDUCAUSE members.
Notes
U.S. Congress, House, Terminate TikTok on Campus Act of 2023, HR 231, 118th Cong., introduced in House January 10, 2023.

Jump back to footnote 1 in the text.

Bobby Allen, "U.S. Judge Halts Trump's TikTok Ban, the 2nd Court to Fully Block the Action," NPR, December 7, 2020.

Jump back to footnote 2 in the text.

Joseph R. Biden Jr., "Executive Order on Protecting Americans' Sensitive Data from Foreign Adversaries," June 9, 2021.

Jump back to footnote 3 in the text.

John D. McKinnon, "U.S. Threatens Ban if TikTok's Chinese Owners Don't Sell Stakes," The Wall Street Journal, March 15, 2023.

Jump back to footnote 4 in the text.

U.S. Congress, Senate, Restricting the Emergence of Security Threats that Risk Information and Communications Technology Act or the RESTRICT Act, S.686, 118th Cong., introduced in Senate March 7, 2023.

Jump back to footnote 5 in the text.

U.S. Congressman Brian Babin, D.D.S., "Babin Unveils Bill to Ban TikTok from U.S. Campuses," news release, January 25, 2023.

Jump back to footnote 6 in the text.

Daysia Tolentino, "These Are the Public Universities that Have Instituted TikTok Bans," NBC News, January 18, 2023.

Jump back to footnote 7 in the text.

University Communications, "USG Guidance of the Usage of TikTok," Front Page, University System of Georgia (website), December 21, 2022.

Jump back to footnote 8 in the text.

Office of the Commissioner of Higher Education, "Montana University System Commissioner's Directive Regarding TikTok," Commissioner Directives, Montana University System, January 20, 2023.

Jump back to footnote 9 in the text.

Elias Eldayrie, "University of Florida and the Use of TikTok," University of Florida Statements, University of Florida, January 12, 2023.

Jump back to footnote 10 in the text.
---
Kathryn Branson is a Partner with Ulman Public Policy.