Women in IT roles at the University of California formed a university-wide women in tech community and describe the steps they took to get there and the lessons they learned.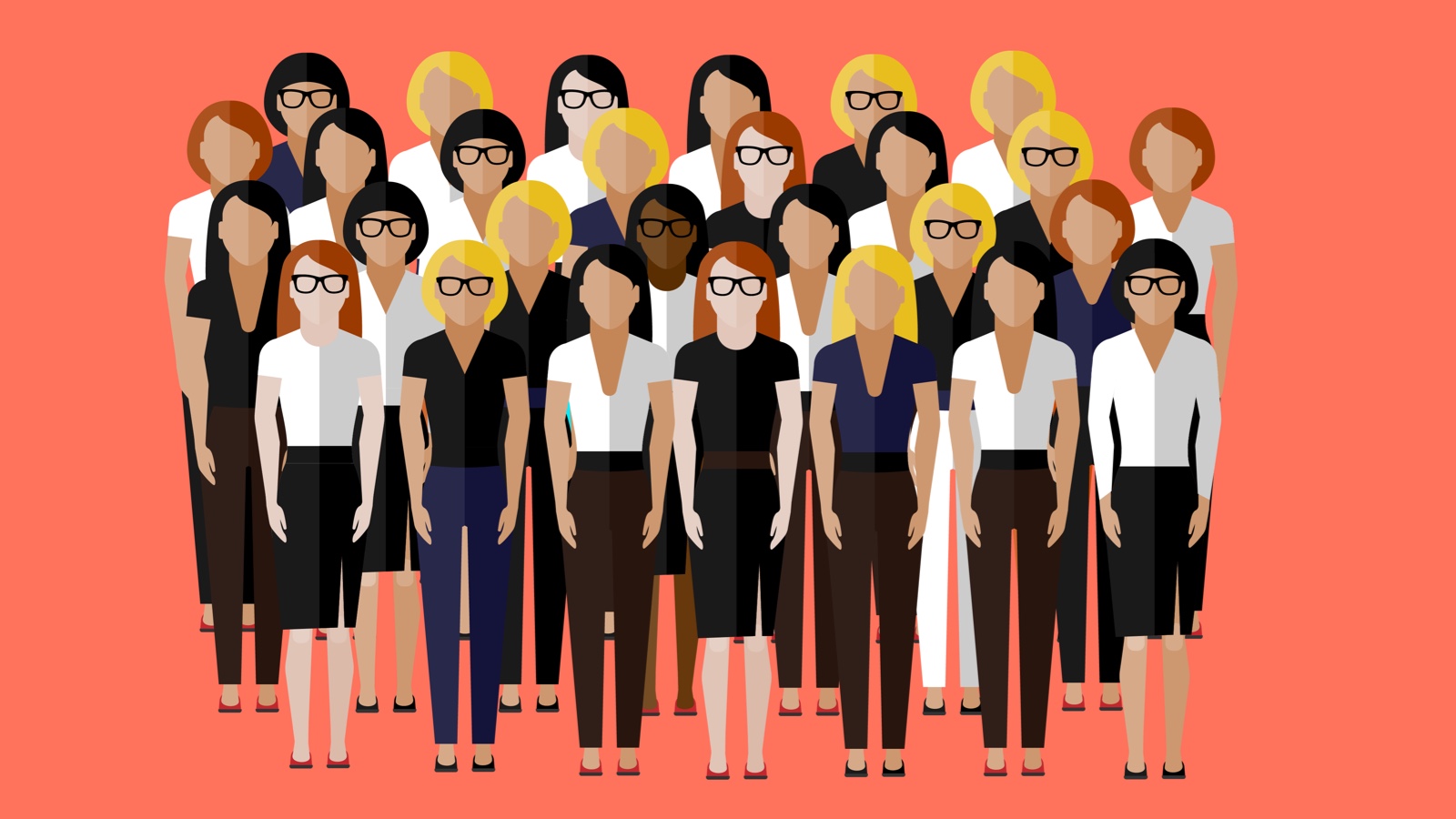 In 2015, former University of California (UC) chief information officer (CIO) Tom Andriola founded the UC IT Leadership Academy, a leadership development program for IT managers. This outstanding course is taught by faculty in the UC Berkeley Haas School of Business.
The program was developed around three overarching principles that students learn about, practice, and take back to their UC campus locations:
IT managers need to be intentional about change.
People are stronger when they work together to drive change.
Grassroots action has power.
The program has inspired several change initiatives, including a grassroots movement launched by women in information technology at the University of California.
A couple of years ago, a group of women in the leadership academy was eating lunch together. The conversation shifted to women in tech. At the time, the Me Too movement was in the news. We discussed how even in the hallowed halls of academia, women are sometimes talked over in meetings, overlooked for promotions, and paid less than their male counterparts. These actions may not always be on purpose, but behaviors like these harm women and higher education institutions.
We wanted change. So, when the academy was over and we went back to our different UC locations, a few of us decided to keep working together and find a way to give voice to women in information technology at UC.
A University-Wide Network
At the time, several campus-based women in tech (WIT) groups already existed at the university. Taking to heart the idea that these groups would be stronger together, we decided to harness the scale and power of a university-wide WIT community, linking groups at UC's ten campuses, five health systems, and the Office of the President. Our goal was to grow our coalition of women and give it the gravitas to effect change and be a resource for leadership.
Rather than waiting for official sponsorship, we started reaching out to female colleagues, asking them if they would help us form the UC Women in Technology Committee. Many said yes, and in two years, we had recruited representatives from every UC campus/location, become an established "featured session" at UC's annual technology conference (UC Tech), and earned the trust and partnership of CIOs.
How did we get there?
First, we looked for a platform to spread the message that UC women in tech want change. That platform turned out to be the annual summer conference for all IT staff at UC. Back in the "in-person" days, around 750 people attended every year. For the summer 2018 conference, we proposed a panel session where female IT leaders at UC would speak candidly about their experiences and give advice to their female colleagues.
Second, we sought leadership support for the session—not permission necessarily—and asked the conference host, Viji Murali, CIO at UC Davis, to serve as the moderator. What a great decision! We were inspired by her courage as a woman in tech and learned so much from her about creating an effective panel discussion. Her mentorship and support were invaluable to launching our university-wide community. (We would also like to recognize the incredible support that our committee has received from other female CIOs, including Ann Kovalchick at UC Merced, Jenn Stringer at UC Berkeley, and Lucy Avetisyan at UCLA.)
We had three simple goals for the conference panel:
Raise the visibility of WIT issues.
Brand our group as a community of action.
Gauge interest in continued WIT focus across UC.
There were one hundred seats in the room for our panel discussion, and all of them were filled. The crowd was mostly women, and the air was electric as panelists gave voice to work-life experiences that audience members deeply understood. The panelists were our colleagues, friends, and sisters. In essence, they said, "You're not alone, you're not imagining it, and you can stand up for yourself and change things."
We realized that we had tapped into a need.
So, we set out to formalize the UC Women in Technology Committee (UC WIT) structure. We voted in a founding chair and co-chair for 2019–2020, wrote a mission statement and a charter, recruited participation from all UC locations, and launched subcommittees and activities.Footnote1
The mission of UC WIT is to promote "a supportive, inclusive environment to advance the professional goals and aspirations of UC women in technology." The committee has five broad goals: take system-wide action, advance change initiatives, support idea exchange among the location-based WIT groups, raise awareness about issues impacting women in technology, and be a resource for professional development.
Diversity and Successful Workforces
Our desire to drive change for women in information technology at UC was the impetus for creating UC WIT. Our efforts complement diversity, equity, and inclusion and intersectionality initiatives and the Black Lives Matter movement. These interrelated efforts are united by an overarching truth that diversity brings value to an organization—diversity that encompasses people of color, women, people with disabilities, indigenous peoples, people who identify as LGBTQIA+, and everyone who has felt unheard and passed over.
People may support diversity because it's invigorating to hear different perspectives, because it's the right thing to do, or because they believe everyone has the right to opportunity. As employees or managers in the UC system, we have come to understand that we have an obligation to support diversity for the good of the organization.
Analysts and researchers are delving into the question of whether diversity yields value beyond just being the right thing to do, and many are finding that diverse teams are associated with better outcomes. A diverse workforce provides more and better inputs to help teams and organizations be more effective or create better products or services.
For example, Harvard University conducted a study on the correlation between the diversity of research teams and citations of their work. The lead investigator, Richard Freeman, found that scholarly articles by ethnically or geographically diverse teams are cited more frequently by other researchers.Footnote2 In other words, if a research team is diverse, the work it produces is more likely to be recognized by other scholars. Freeman concluded that ethnic diversity indicates "idea diversity." It brings people with different views together and inspires creative thinking.
A similar connection has been found in the case of patents. While most technology patents are submitted by men as individuals or men-only teams, the most widely cited patents are produced by mixed-gender teams.Footnote3
Sheer profitability, which could equate to productivity, is another example. McKinsey and Company issued a report that said, "Our 2019 analysis finds that companies in the top quartile for gender diversity on executive teams were 25 percent more likely to have above-average profitability than companies in the fourth quartile—up from 21 percent in 2017 and 15 percent in 2014."Footnote4
The fact is, any organization that is not actively promoting diversity is not setting itself up for success. Diverse teams are more likely to avoid groupthink and to address the variety of concerns that are pertinent to a broader audience that is more and more diverse as technology expands communication and reach.
Consider the case of whether college and university websites are designed to be accessible. Twenty percent of the US adult population is disabled.Footnote5 Yet people with disabilities can't learn about academic programs, fill out job or other applications, participate in online research projects, or use employee self-service sites if those things are not accessible. The problem is that many IT teams don't think about accessible design. However, if someone with a disability were on the team, they certainly would not forget about accessibility.
Likewise, if organizations hire women, people of color, or people in the LGBTQIA+ community, their teams likely won't neglect those audiences' perspectives either. By hiring for diversity, an organization nurtures the idea that diversity leads to better outcomes.
Diversity and IT Teams
What about IT teams at colleges and universities where diversity is touted as a value? The gender disparity in information technology shows itself in education even before women graduate: While 57 percent of bachelor's degree recipients in 2019 were women, only 21 percent of computer and information sciences (CIS) bachelor's degree recipients were women—a 16 percent decline from 1985 when 37 percent of CIS bachelor's degree recipients were women.Footnote6
According to the National Center for Women & Information Technology (NCWIT) Scorecard, faculty in "computing lags behind the rest of academia, where women comprised between 34 percent of full professors in 2018, compared to 15 percent in computer science." The situation is slightly better at the newly hired, assistant, and associate (tenure track) professor levels, where almost a quarter of computing faculty are women.Footnote7
Closer to home, CITRIS and the Banatao Institute at the University of California analyzed IT workforce data for the UC system in 2018; they later updated it with 2020 data. The study was led by CITRIS Executive Director Camille Crittenden, CITRIS EDGE in Tech Director Jill Finlayson, and Knowledge Management Director Julie Sammons. Analyzing the data is complex, of course, partly because not all IT jobs are classified as such and thus might not be included in the study, and partly because now an "unknown" gender field is being reported. Generally speaking, though, the data reveal that across UC, men hold roughly 70 percent of IT jobs, and women hold approximately 30 percent. So, like most colleges and universities, UC still has a way to go to achieve a level of gender diversity in IT roles that equate to the gender diversity—and human potential—in the workforce.
Challenges to Change
If diversity is a proven value, why are the numbers so low? The conversations among WIT committee members revealed three contributing factors: how organizations conduct recruitment and hiring, whether a work environment is truly welcoming to women, and larger societal issues related to roles and responsibilities:
Committee members have seen instances of bias persist in recruiting: people hire people who are like themselves, people they feel comfortable with, and people they know. Implicit bias is real.
Many of our members have acknowledged that predominantly male environments can be uncomfortable and sometimes outright hostile for women. For example, committee members describe some men talking over women in meetings and taking credit for women's ideas, and many men get paid more for the same work. These issues are real. Our committee members personally know that women leave tech because of the environment. To get them to stay, organizations need to change their culture.
Finally, many of the women on our committee are still the primary caretakers of their families. Without flexible schedules and family-friendly work cultures, tech jobs—and the long hours, the need to be on-call 24/7, and the rapid rate of change for required skills associated with those jobs—push women to choose between family and career. These tech-work stereotypes are also very real.
Taking Action
Colleges, universities, and companies are devoting a lot of resources and attention to diversity. Everyone can and must do something within their sphere of influence and then work toward more extensive and impactful action. Now is the time for women to have a voice, be heard, and take up space!
Changing long-established processes can be challenging, but something must be done. Organizations that want a more diverse workplace should be intentional when striving for change and stay focused on creating diverse and inclusive teams and work environments. Revising recruitment practices is a good place to start. Here are some actionable recommendations we have learned from our female panelists, our local WIT committees, women CIOs, and other sources:
Revise job descriptions. Create job descriptions using language that is welcoming to diverse candidates. Highlight diversity as a value. Indicate family-friendly hours where possible.
Create a fair selection process. Require open recruitment for all positions. Don't allow someone's friend to be promoted without a search.
Appoint diverse selection panels. Diverse selection panels get diverse perspectives about the best candidate for the job.
Pay equitably. When setting salaries, look at gender distribution and salaries in the same job classification across the organization and within the team.
These practices make recruitment and hiring more equitable for everyone. They do not mean only women or "diverse" candidates get hired.
Once an organization snags that great hire, it should make sure the employee walks into a welcoming and inclusive environment. Staff retention needs to involve more than doughnuts on the first day.
Create a buddy system. Assign a team member to be a new hire's buddy, introduce the new person to colleagues, and generally educate the employee in all the unwritten rules and norms at the organization.
Raise awareness. Arrange for presentations about women-in-tech issues, including unintentional but demeaning behaviors and the appropriate counteractions.
Suggest actions. Post a list of steps every manager should take to help make the workplace more supportive:

Make sure everyone in a meeting gets a chance to speak.
Give people credit for their ideas. Acknowledge the first person who brought up the idea, not the person who repeated it.
Rotate assignments; don't ask for volunteers. Usually, women spend more time than men do on tasks that don't advance their careers, such as organizing events or taking notes.
Acknowledge that gendered language like "manning the ship" and "you guys" sets the wrong tone.
Set up training for managers to practice responding when they hear or witness a diversity faux pas.

Create an ally network. Talking with others about these issues can help managers recognize bad behavior patterns and brainstorm how to handle them. It's important to create a structure or practice for all employees to more easily engage as allies in diversifying the workplace and culture.
Practice introspection. Managers should teach themselves to ask, "What do I do or say that propagates bias, minimizes diversity, or creates barriers to inclusion?" Managers can help team members learn to be self-aware too.
The UC Women in Technology Model
The women-in-tech community at UC is growing and evolving. We have focused on building membership and creating actionable deliverables. So far, we have produced conference panels and webinars about women-in-tech issues, community forums to share and brainstorm about the current or future state of work, articles about management, and a blog series recognizing the often unsung women in IT roles who do amazing work.
Most importantly, we are creating a support network for women in tech at our university. UC women have reached out to our panelists and found advisors and mentors. We speak openly about challenges and concerns in our meetings, learn strategies, and get the support we need to solve problems. We exchange ideas about effective programming for the local campus WIT groups.
We are making an impact. At a recent annual UC Tech conference, multiple presenters, including executives, referred to our committee as a bona fide institution, something to be proud to be part of because the institution has demonstrated its commitment to women and diversity in information technology.
But remember, the institution didn't start this movement. Women in IT did! A few of us got together at first and were soon joined by many of our colleagues. We got leadership support, but this was not a leadership mandate. At the same time, they didn't stop us. We spoke up, we took up space, and now we are being heard.
Every organization is different, but we believe that we have developed a model that may inform others who want to take action—whether it's for women in tech or another community. Here are some recommended steps (not in any order) based on what is working for us.
Kindle your passion. Start by pulling together a few key people. Look around for the doers and go-getters—those with a drive to make things happen. They will be the kindling to ignite sparks; others will come along to fuel the fire.
Build up existing communities. These could be formal groups, networking circles (like Slack), event participants, etc. Communities like these offer potential for finding like-minded spirits. As existing communities are built up, new ones will be shaped and created.
Go for the power of scale. It doesn't matter if you work at a small institution or a system of colleges or universities. The point is to cast a wider net and cut through existing silos.
Get general leadership buy-in. Leadership support is important, but the notion of getting "permission" should not stand in the way of taking action. Remember, the organization needs people to do this work. The key is to be professional, well-informed, and, hence, impactful. Earn respect and become a resource for colleagues and leadership.
Leverage people's diverse contexts and experiences. The skills people bring to their communities are incredible. For example, our community forum started as an idea for a simple panel discussion, but with the input of a diverse working group, it turned into a community discussion with a jam board for engaging participants and capturing their ideas.
Produce deliverables. Don't be seen as a group that just has meetings (that is, wastes time). Be action-oriented. At the same time, keep in mind that everything does not need to be done at once. There was a year between our first two conference panels, but they were so impactful that we rode that energy for a long time as we developed our committee structure and created the capacity to do more.
Progress at colleges and universities can seem to move at a glacial pace, but real change and culture shifts take time. Certainly, support from the top is critical, but at higher education institutions, which are generally committed to diversity, leadership also needs employees to own the culture shift at the grassroots level. Changes will occur faster when employees recognize that they can take action and have an impact rather than wait for instructions from others.
This is our lesson and our message. Each one of us has the power and a responsibility to do any one thing:
Be a voice for diversity on a selection panel.
Welcome a new employee.
Suggest or create a process for fair recruitment.
Host a lunchtime discussion.
Organize a committee of volunteers.
Embrace your grassroots power.
The institution—your institution—needs you to be an intentional champion of change.
UC Women in Technology Committee Resources
Notes
Yvonne Tevis is one of the co-founders of the group, Annelie Rugg was the first official chair, and Allison Flick is the current co-chair.

Jump back to footnote 1 in the text.

Shankar Vedantam and David Green, "Does Diversity on Research Team Improve Quality of Science?" March 21, 2014, in Hidden Brain, podcast, MP3 audio, 4:28.

Jump back to footnote 2 in the text.

DuBow and Jax J. Gonzalez, NCWIT Scorecard: The Status of Women in Technology, research report (Boulder CO: NCWIT, October 2020), 12–13.

Jump back to footnote 3 in the text.

Sundiatu Dixon-Fyle, Kevin Dolan, Vivian Hunt, and Sara Prince, Diversity Wins: How Inclusion Matters, research report, (Denver, CO: McKinsey & Company, May 2020).

Jump back to footnote 4 in the text.

United States Census Bureau, "Nearly 1 in 5 People Have a Disability in the U.S., Census Bureau Reports," press release, July 25, 2012.

Jump back to footnote 5 in the text.

"Women & Information Technology by the Numbers," infographic, National Center for Women & Information Technology, May 2021.

Jump back to footnote 6 in the text.

DuBow and Gonzalez, NCWIT Scorecard, 9.

Jump back to footnote 7 in the text.
---
Yvonne Tevis is Chief of Staff, Information Technology Services, at the University of California Office of the President.
Annelie Rugg is Director and Humanities CIO, Humanities Technology, at UCLA.
Allison Flick is Development Operations Engineer at UC San Diego.