To help higher education institutions thrive, IT and marketing departments must work together to align independent activities and organizational structures across campus to serve top-line institutional goals.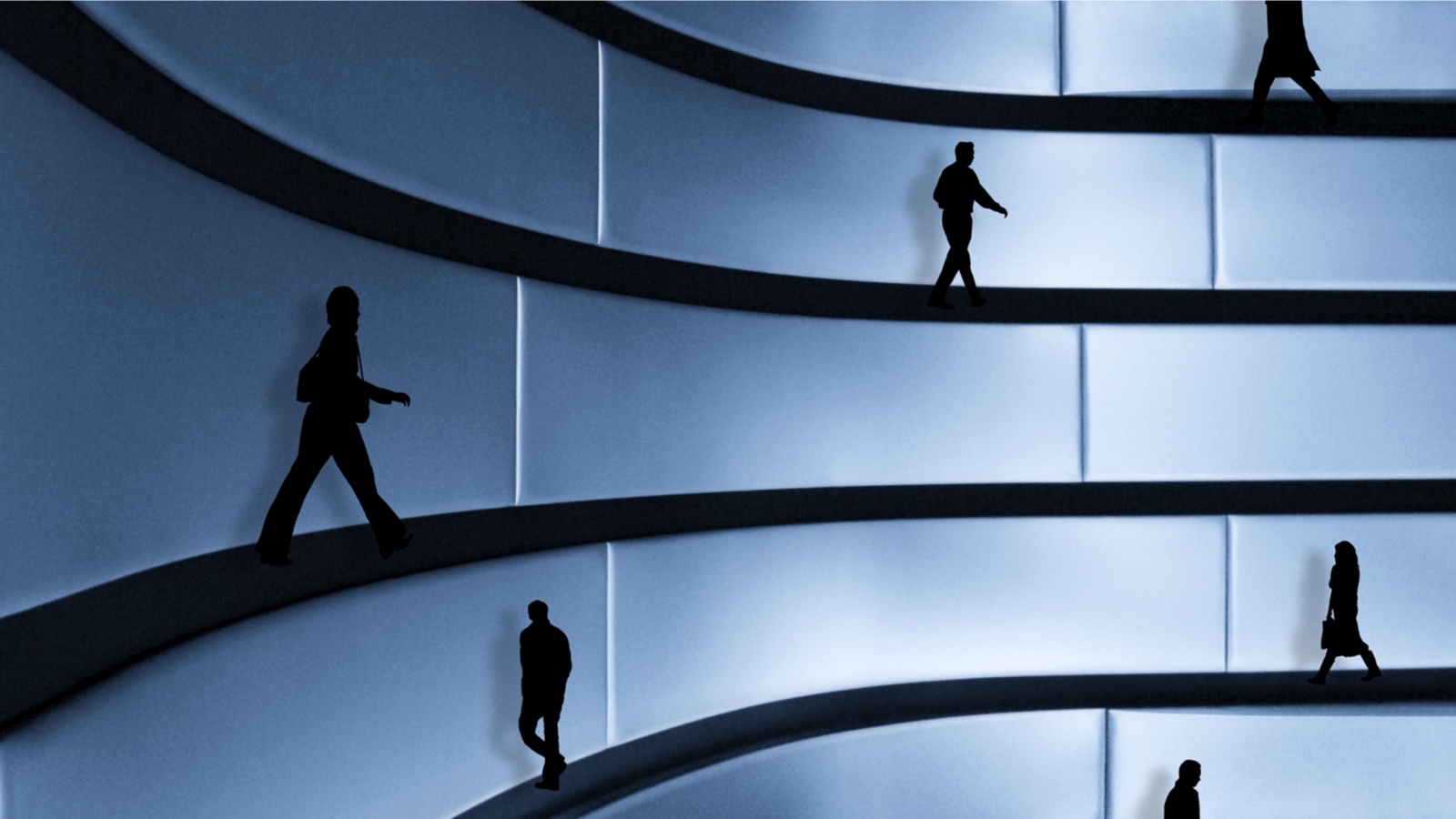 Social listening. Lead conversion. Chatbots. Preference centers. Customer relationship management (CRM). These are the whispers of marketing and technology—passing each other in the hallway but never making eye contact. As the adoption of technology-based marketing tools (martech) in higher education accelerates, IT organizations need to ask themselves the following questions:
Should we take a more active role in helping to deploy martech?
Do we need to think about business and operational needs in a new way?
What can IT leaders learn from, and teach to, our marketing colleagues?
Implementing technology solutions to meet marketing goals presents a number of challenges. As IT leaders at our respective institutions (University of Michigan-Dearborn and Cornell University), we present our perspectives on how to address those challenges.
Identifying Institutional Trends
Joffrey: One of the trends that we're seeing at Cornell is that each department is picking different tools and engaging independently with constituents to achieve their goals. This kind of siloed deployment is not unusual, but it creates a right-hand/left-hand problem when it comes to reputation management and constituent experience. For example, multiple departments may be emailing the same alum who thinks they opted out of email communications last year. A student may use one website to register for classes and another website to pay tuition and fees versus using a single organizational website to solve a problem (like how it works at most companies). Last year, 23 percent of technology purchases at Cornell fell into marketing categories such as retail, email automation, data augmentation, prospect lists, event management, or student engagement. This is a significant indication of growth in this area.
The central IT organization at Cornell (CIT) has recognized the need for an enterprise approach to these technology implementations. CIT has started to engage with business leaders and has formed a unified communications steering committee to focus on four areas: customer service, collaboration, communications and marketing, and emergency management. Our goal is to understand the kinds of support CIT should provide to the teams who need these tools to run their business or communications efforts.
Shumaker: At UM-Dearborn, we are focused on improving the student experience. To this end, we are implementing marketing technology to supplement the support and advice we provide to students to help them meet their educational goals. This initiative is part of our newly published institutional strategic plan. We are creating more seamless processes for students, both in our enrollment-management areas (like admissions, registrar, financial aid, and student accounts) and student support services areas (like tutoring, student life, disability services, and—of course—advising). Our processes can be complex. Getting through a single process can sometimes require students to fill out paper forms, stand in lines, decipher confusing jargon, and make multiple phone calls. We're removing the hurdles that cause students to stop out. To fully support students, all of these processes must be seamlessly integrated, and staff across the institution need to quickly and easily see what is going on with a student.
Defining "Marketing" in the Context of Higher Ed
Joffrey: My favorite description of marketing is from a 1991 Harvard Business Review article written by Regis McKenna. According to McKenna, marketing is not a function like communication, branding, advertising, or sales. It's a quality that is reflected in how everyone in the organization builds relationships with customers to meet their needs and improve their experience.Footnote1 Done well, these touchpoints with customers (staff, students, parents, alumni, corporate partners) lead to growth in revenue, satisfaction, outcomes, etc.
Marketing is characterized by a need for alignment, starting with customers' needs and then backing into the operational processes. Feedback loops are critical, and technology "provides a variety of modes and channels through which companies can read the environment, from user groups that offer live feedback to sophisticated consumer scanners that provide data on customer choice in real time."Footnote2 This need for alignment is particularly relevant to education, where many players come together to co-create an experience in which any one of those interactions can influence an institution's ability to raise money, improve rankings, attract faculty, improve retention, and support outcomes.
Shumaker: I think about this in a similar way. Marketing is really about setting positive future states in front of students so that they can envision themselves graduating and having a career that they enjoy and that supports them financially, and then helping them meet the goals they set for themselves. What does a student need? They need to graduate and get a job. How do they do that? They take a million small steps. How can we help them take the next step? How can we make taking the next step (and the one after that) obvious and easy? Is the student off track, and if so, how do they get back on track? That is the alignment of the customer's needs and the feedback loops in your definition, Becky. That is how marketing aligns with our goals as a higher education institution.
Joffrey: So, if you think about it, we are already investing a lot of time and money on "marketing activities" (recruiting prospects for degree programs, targeting programs to students at risk, persuading students to take part in study abroad programs, positioning curriculum for the needs of transfer students, promoting season tickets to parents, managing orientation and career fair events, and raising money from alumni) even if we don't call these things marketing activities. Where the current model falls short—and where technology plus marketing can help—is in connecting all of these separate departmental activities into a cohesive journey for a specific person at every stage of their experience. Helping a student find their path will result in a better student experience than making a student feel as if they have to walk around campus and talk to a lot of people to find the information they need. The best part about connecting all of these separate pieces is that college and university leaders can then begin to measure the effectiveness of the different activities in terms of institutional success and invest accordingly.
Understanding Why IT and Marketing Organizations Should Come Together
Joffrey: When the news media talks about digital transformation, they are not talking about the payroll system. They are talking about technologies and activities (e.g., mobile tech, CRM, sales, event management, advertising, and customer service) that help create a line of sight between operations and business outcomes. Don't forget, that money is already being spent in these spaces. So, maybe the question to answer first is whether your institution believes that the current spend pattern of individual business units is cost-effective. In my opinion, this approach is costly, ineffective, and maybe even damaging to the relationships we work so hard to build.
Shumaker: The complexity of CRM tools, the criticality of the tools, and the "data hunger," or need for data integration, are all factors that compel IT leaders to contribute their expertise to the marketing and CRM-tool ecosystem. If a data model change breaks a mass email tool, that's a problem, but what if the system that's down is also the front door for admission applications? The stakes are higher, and more robust IT practices are required to prevent outages.
IT leaders have considerable experience in managing complex, critical software tools with significant data repositories. We manage these risks with things like data governance, data privacy requirements, backups, testing and change controls, disaster recovery plans, project management, and Information Technology Infrastructure Library (ITIL) methodology. Martech tools need these controls!
Identifying Where IT Departments Need Help from Marketers
Shumaker: Don't ever ask an IT department to write a marketing email, let alone a text message! We are trained to explore every detail and contingency and solve every problem from a technology perspective. Understanding human behavior and how to use persuasive language often isn't native to us. We need marketers to bring these skills to the table and run those parts of the operation.
Joffrey: Marketers also understand customer alignment. Someone needs to herd the cats and get everyone on the same page about what the customer needs, how to take them through the journey, and how to create a smooth overall experience, all while using consistent branding.
Centralized marketing has to go along with centralized technology to set up the operational structure and break across the silos that our alumni and students interact with.
Facing a Sea Change
Shumaker: This is certainly not the first time that educational institutions have faced the need to retool. (Remember punch cards and mainframes and the move to client-server networks and then web architecture?) However, changes in business and society are simply accelerating, and the pandemic has turned up the pressure on these changes, which means the need for transformation might be bigger than we are anticipating.
Institutions are under substantial competitive pressure. In the Northeast and Midwest, we're competing for fewer students, both demographically and as a result of the pandemic. Students are distracted and less likely to physically be on campus, so communication needs to be intentional. We must serve non-traditional students—those millions of students (1.6 million in the state of Michigan alone) with some college and no degree. They have different needs and require additional support to help them navigate their educational journey. The pandemic has isolated students from traditional methods of information gathering and increased the pressure on colleges and universities to create personalized, tailored communications and nudges to connect students to the institution and provide key information points. Students aren't on campus reading digital signs and posters, and the marketplace continues to raise their expectations for personalized service. This type of service isn't a nice-to-have; it is a strategic imperative.
Joffrey: Can a sea change be nuanced? I think we're swirling. First, we keep running into limitations when we try to get legacy technology to scale and work faster and do all the things that our business partners need to do to build bridges with their constituents. And then we try to answer the problem by buying the latest and greatest technology, but we find it doesn't fuse very well with the old stuff. And then everyone is frustrated. And then we deploy things, and it's hard, and we realize it's going to take more than we thought to get things operational. We know it's not only the technology that has to change but also the culture, skills, and organizational structures. All of these pressures are intersecting with rising expectations among our constituents, which makes maneuvering without a big vision and investment difficult.
Managing Change and Leveraging the Value of the IT Organization
Joffrey: To successfully manage change, IT leaders need to identify the system gaps. The marketing teams (admissions, advisors, programs, research technology) are best positioned to tell IT leaders what their needs are. But it's possible the solutions they propose will not be scalable and won't talk to each other. According to blogger Scott Brinker, there are more than 8,000 products in the martech space, and historically they have not been very "platform-y."Footnote3 That is a problem when you are responsible for addressing multiple, large, enterprise-wide needs.
Figure out and quantify where an enterprise system can add the most value—whether it's a CRM platform to improve fundraising or student engagement, or a marketing automation platform to reduce the spend on your campus' eighty email automation instances. IT leaders need to talk to marketers about the benefits of using IT services to create a marketing architecture that is data-centric, scalable, and secure. In an ideal world, the marketing and IT departments would co-sponsor a series of pilots.
As IT leaders, we do have to recognize that the speed of change with CRM tools is significantly faster than with enterprise resource planning (ERP) tools. As we open up our IT toolbox to support business units, we must also adjust the tempo and responsiveness of our services to match the pace of customer needs.
One of the stickiest problems, in my opinion, is that marketing brings with it operational demands that IT departments cannot support. Who will train users to use the marketing systems? Who will moderate email sends? Who will align the stakeholders to make sure they agree on picklists so that you'll have good reporting at the end of the day? Who will create templates, approve new users, write the chatbot scripts, monitor compliance, and maintain clean data? Confirmed business ownership is important. You have to clearly define the roles in this type of approach.
Shumaker: Find out what needs your business owners have that you aren't serving and where your skills and tools can help. IT departments should be in regular conversations with their marketing colleagues. What if marketing and IT could co-sponsor and co-support tools and platforms to support marketing initiatives?
Customer-facing business processes impose unique support requirements on centralized systems, and we need to rethink support models, compliance, and data and system-governance processes to match. IT teams are used to the demands of enrollment and payroll. Now, we're adding new lines of businesses to the central systems' portfolio (fundraising, admissions prospect cultivation, executive education, corporate relations, student one-stop service portals) that will possibly require 24/7 support. How much support should central IT provide? How much support should the academic units themselves or the central marketing organization provide?
Now that the business units are knit together within upstream and downstream business processes, each decision has implications that IT leaders may never have had to think about before. A change to any source system can impact downstream systems, including marketing technology. We have to expand our data and system governance processes to reflect this reality.
Finally, make sure you're up to date on compliance obligations. Marketing processes bring a new set of compliance requirements, such as those outlined in the CAN-SPAM Act, as well as requirements for opt-ins, consent, and preference centers. You'll need an IP warming strategy to avoid having your messages marked as spam. When you're sending transactional emails, there are fewer compliance concerns. But once you start automating and getting more sophisticated, you have to get consent.
Conclusion
Martech tools are not new to higher education institutions. Institutions are already investing. The question is whether IT departments can partner in this space and adapt to the demands of operationally intensive, data-hungry, fast-paced, and customer-centric marketing operations. Helping to enable sales, service, marketing, and even commerce efforts is very different from successfully supporting critical back-office processes. Now IT departments have to move into the front office, where marketing teams are working to align independent activities and organizational structures across campus in service of top-line institutional goals and new revenue streams—recruitment, enrollment, student retention and success, membership, fundraising, private sector partnerships, etc. The pandemic year has turned up the heat on this need as students are physically isolated and have greater financial needs, and fewer are choosing to enroll in higher education. Our physical buildings, phone systems, and bulletin boards are no longer filling the gap for haphazard or nonexistent communication plans and broken technology infrastructure. But if we integrate IT and marketing functions well, we will create better experiences and a connected universe of information that will allow us to truly understand the needs of constituents and achieve better outcomes.
A CMO and a CIO don't just pass each other in the hall without making eye contact. They are often in different hallways altogether! But the nature of higher education business requires a shift. Deep tech must align with marketing essentials. Marketers need to understand the technical architecture requirements of an agile marketing stack, and IT professionals need to understand and empower the business operations of marketing.
The Martech Mindset
You may be familiar with these traditional communication tools and channels. In the hands of collaborative marketing and technology teams, these components become more specific and orient toward anticipating constituent needs and addressing them with concrete actions.
Table 1. Collaborative Teams Transform Traditional Communication Tools into Digital Capabilities
| Traditional Communication Tools | Traditional Communication Tools in the Hands of Collaborative Marketing and Technology Teams |
| --- | --- |
| Local department call center and front desk | One-stop service with a single front door for a constituent |
| Email newsletters | Personalized targeted content delivered at the right moment depending on what the constituent needs |
| Listservs | Dynamic lists that automatically update based on defined criteria |
| Sending email or snail mail to a purchased list | Lead nurturing to make sure no one who wants something falls through the cracks |
| Social media posts | Social listening and sentiment analysis |
| Websites | Communities for support from staff, faculty, and peers |
| Data visualization | Data activation |
| FAQs | Conversation design and chatbots |
| Checklists | Journeys and "nudge technology" |
Notes
Regis McKenna, "Marketing Is Everything," Harvard Business Review 69, no. 1 (January–February 1991): 65–79.

Jump back to footnote 1 in the text.

Scott Brinker, "Marketing Technology Landscape Supergraphic (2020): Martech 5000—Really 8,000, but Who's Counting?" Chief Marketing Technologist (blog), chiefmartech.com, April 22, 2020.

Jump back to footnote 3 in the text.
---
Carrie Shumaker is the Chief Information Officer for the University of Michigan-Dearborn.
Rebecca Joffrey is IT Innovation Officer at Cornell University.