The coronavirus pandemic accelerated the pace of enterprise digital transformation efforts at Case Western Reserve University.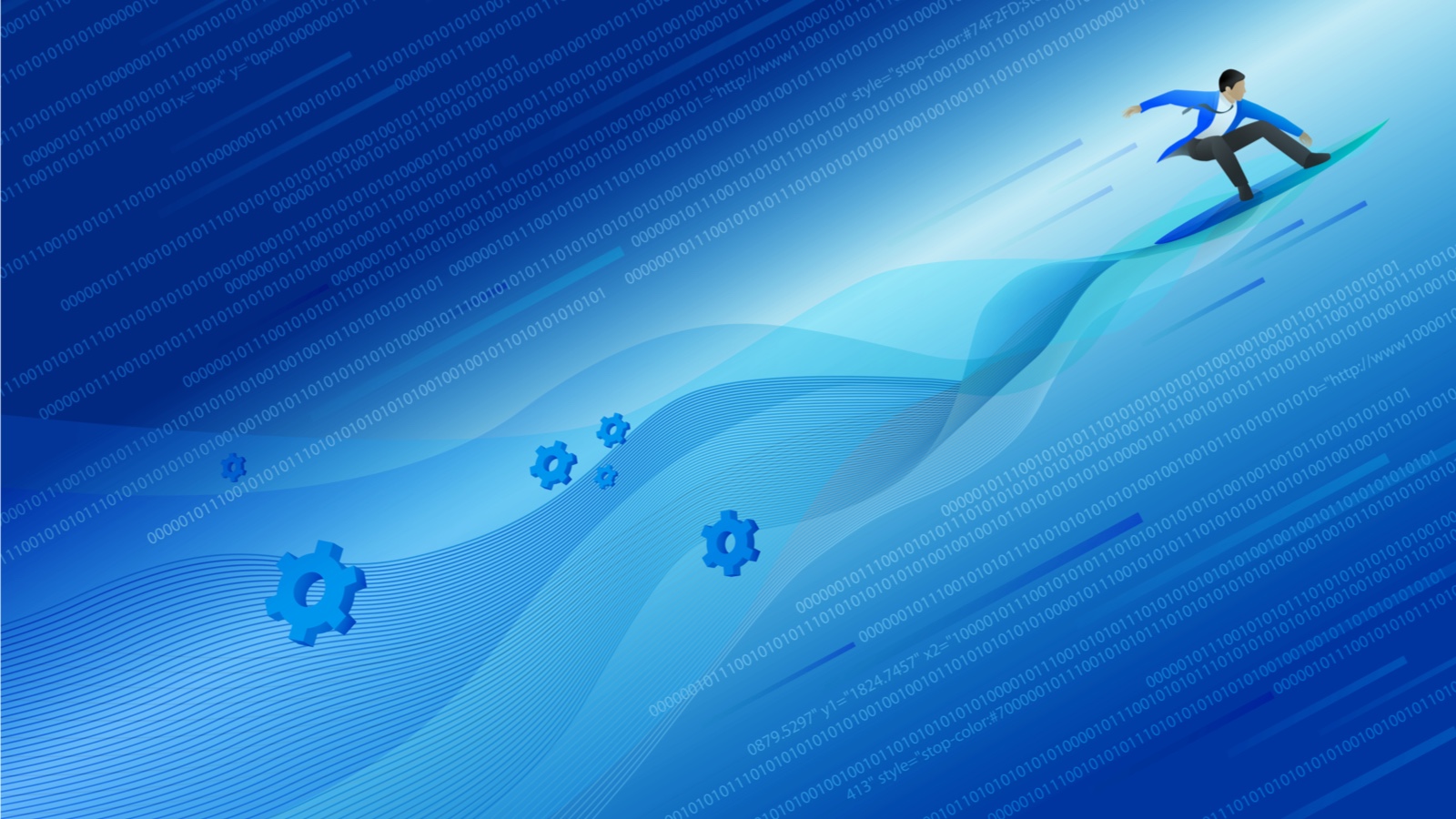 Many movies have been made about impending pandemics, with zombies taking over the world and scientists working desperately on cures. The plotlines all seemed so far-fetched. Then came March 2020, when COVID-19 started to spread in earnest across America and the world. Overnight, we had to begin teaching remotely, and colleges and universities had to move their staffs off-site.
Case Western Reserve University (CWRU) is an R1 university located in Cleveland, Ohio. When the coronavirus pandemic hit, our students were on spring break. Within one week, the university needed to switch to fully online education and put systems in place that would protect our campus from COVID-19 outbreaks so that we could continue to teach our students without interruption. Digital transformation efforts that had been moving along steadily at CWRU took on added urgency and were accelerated to ensure the continuity of operations and the safety of our community.
In addition to moving an entire workforce to a virtual environment, we had to quickly develop and deploy data analysis and visualizations so that we could evaluate how well we were controlling the pandemic on campus. New applications were created to integrate previously unrelated systems. As we navigated this unfamiliar territory, we learned how to work very differently and discovered that we were much more agile than we had previously thought. While these monumental efforts touched many areas in the IT organization, including teaching and learning, research technology, IT security, and enterprise applications, this article details the enterprise applications journey at CWRU.
How Do I ________ from Off Campus?
The IT organization at CWRU needed to put tools in place immediately for members of our community to access on-campus resources from wherever they were. Our lightly used videoconferencing system suddenly became the focus of everyone's attention. In addition to being used for administrative meetings, it would need to accommodate all of our communication needs. We needed to quickly develop training guides (including recorded training sessions), increase call-in support resources, and make sure we had sufficient licenses to support our community. Given the new remote work environments, we needed a quick solution to allow administrative users to access software formerly available on desktop PCs. Fortunately, we had implemented a virtual desktop environment several years ago that allowed our community to access the necessary software from anywhere on any device at any time.
At the end of the spring 2020 semester, all of us on the CWRU campus breathed a sigh of relief; we had survived the largest disruption any of us had ever seen. Now our focus turned to developing hybrid classes in preparation for summer and fall semesters and gradually increasing on-campus staffing. How do we keep our campus safe? What measures are needed to prevent an outbreak? How do we implement best practices? How do we ensure the health and safety of everyone on campus to encourage robust enrollment and matriculation going forward?
Health Attestation Application
One of the first major challenges the IT organization had been tasked with in the early days of the pandemic was developing a way to survey all members of our university community daily about any potential COVID-19 symptoms and remind them to stay home and stop the spread. This led to the creation of a health attestation application for the members of our community. This application also alerted our University Health Services department about members of the CWRU community who reported having symptoms so that medical staff could follow up and offer help if needed.
Health Attestation Plus Door Swipes
The health attestation application had been a nice addition, but we soon realized we also needed to know whether everyone on campus had completed it. The development team went to work and within days integrated the door-swipe security system with the daily health attestation. If someone who had not completed the health attestation swiped into a building, they were alerted that they had forgotten an important step. This helped us to significantly increase our attestation completion rate.
Health Attestation Plus Door Swipes Plus COVID-19 Testing
With the rapidly increasing number of COVID-19 cases across the country, and specifically in our region, CWRU began requiring COVID-19 testing on campus for all community members who would be on campus for any period of time. But how would we know whether people on campus had taken a COVID-19 test? We used door swipes to determine who was on campus, and those who were on campus were required to take a COVID-19 test within a week. The team integrated the electronic medical records test indicator (no medical information was collected; this just provided an indication of whether a COVID-19 test had been taken) and compared it with the door swipes for the week. If a test hadn't been taken, an email was sent to the member reminding them of their responsibility. We leveraged our integration platform to automate the movement of data between systems; once integrated, communications were automatically sent based on real-time data. We also developed trend and exception reports that went to our health services organization, so any issues could be dealt with quickly and effectively.
Quarantine and Isolation Tracking
With the spread of COVID-19 accelerating, the university found it necessary to track quarantine and isolation cases so that spaces could be prepared and food delivery and cleaning could be scheduled at the appropriate times. When case counts were low, these activities were easy to track in a spreadsheet, but as cases grew and the complexity of the situation became apparent, we needed a better way. CWRU had never needed a quarantine and isolation tracking system before, so we had to build it from the ground up—and quickly. We developed a solution on our recently installed CRM that would allow us to track cases and communicate with all of the appropriate parties using an automated workflow. This application was developed in four weeks and is used by the university's health services, facilities, food service, and student success (advising) teams. Access is strictly controlled based on function, and communications are triggered when an action is completed or a time threshold is reached. Our health services organization can effectively track quarantine and isolation duration, the facilities team knows when cleaning is required and which rooms are available, food service knows when and where to deliver meals (as well as whether a quarantined student has any food allergies), and advisors are aware if a student needs help dealing with their situation. We had all of the resources in place for quarantine and isolation, but without an effective automated tracking system, a significant amount of manual effort was required to see the full picture. This was a major initiative, but once it was completed, our health experts were able to focus on patients rather than manual tracking efforts.
Dashboards
With all of this data and activity floating around, we were asked to develop a dashboard to display and evaluate the results of our efforts. Our data analytics team tied together all of the disparate datasets into a cohesive and accurate dashboard of our trends, with all of the details just a double-click away. The team used our integration platform, data lake, and reporting tools to create live visualizations that helped us to see what was working, what wasn't, and where the problem areas on campus were so that we could adjust our approach. These collective efforts have resulted in infections rates of less than 1 percent.
Vaccinations
The urgency of these projects taught us to adapt and react in ways we didn't know we could. The lessons we learned as we completed these projects also served as the perfect training for our next phase. With the long-awaited national rollout of the COVID-19 vaccines, CWRU was fortunate to partner with the state of Ohio and City of Cleveland and become a vaccine distribution site for our region. We already had the necessary freezers for vaccine storage and the physical space (a gymnasium). Plus, the university is located close to several heavily populated areas. Standing up a vaccine center required setting up laptops for client ingestion and developing an appointment registration site that followed the state prioritization strategy for vaccinations, not to mention installing additional network and phone lines. With all the equipment and applications in place, we are now able to provide up to 1,000 vaccinations per day.
Is It Over Yet?
Although the pandemic isn't over, we've learned that we're agile enough to pivot on a dime and succeed. Higher education has never been known for its speed or agility, but we've learned that we can be. Shifting to fully online classes and a remote workforce in a week and developing new ways of communicating and collaborating has taught us to trust in each other and support each other to a greater extent than we did before.
Digital transformation can be broken down to four key areas: technology, data, process, and the capability for organizational change.Footnote1 One of the key barriers to broad digital transformation is familiarity with technology such as remote access, virtual classrooms and meetings, and cloud-based storage platforms and applications. The pandemic forced the CWRU community to become familiar and productive in this new world—a change that would have taken much longer in our previous world.
CWRU has always subscribed to the value of data and analytics in informing our decisions, but this practice hasn't been broadly adopted and the tools haven't generally been understood. The pandemic accelerated our use of data analytic and visualization tools to help us define our path forward. Along the way, we're creating data "change agents" across campus.
Higher education has historically been slow to change. This past year has shown that higher education institutions can react and change much more quickly than previously thought. At CWRU, we changed our processes, developed new ones, and learned that we are truly capable of quick, massive organizational change. The digital tranformation that occurred with our enterprise applications has accelerated broader digital transformation efforts across the university. It's less scary, the benefits are clearer, and we know we can do it.
The coronavirus pandemic hasn't just disrupted the workplace; it has disrupted people's personal lives as well, forcing people to deal with school and daycare closures, job issues, isolation, illness, and, in the worst cases, death. While technology has certainly been a key aspect of higher education institutions' response to the coronavirus pandemic, our overall survival and success is the result of our shared commitment to making our communities better and safer for everyone. We have learned to be flexible, make quicker decisions, accept a bit more risk, support each other, and play to win now and over the long haul.
Note
Thomas H. Davenport and Thomas C. Redman, "Digital Transformation Comes Down to Talent in 4 Key Areas," Harvard Business Review, May 21, 2020.

Jump back to footnote 1 in the text.
---
Miro Humer is Associate Vice President, Client Experience, at Case Western Reserve University.