In July 2021, a roundtable discussion among an international group of twelve college/university leaders addressed the key topic areas of staff and learners' mental health and wellbeing, the digital divide, low carbon computing and sustainability, and the "next normal."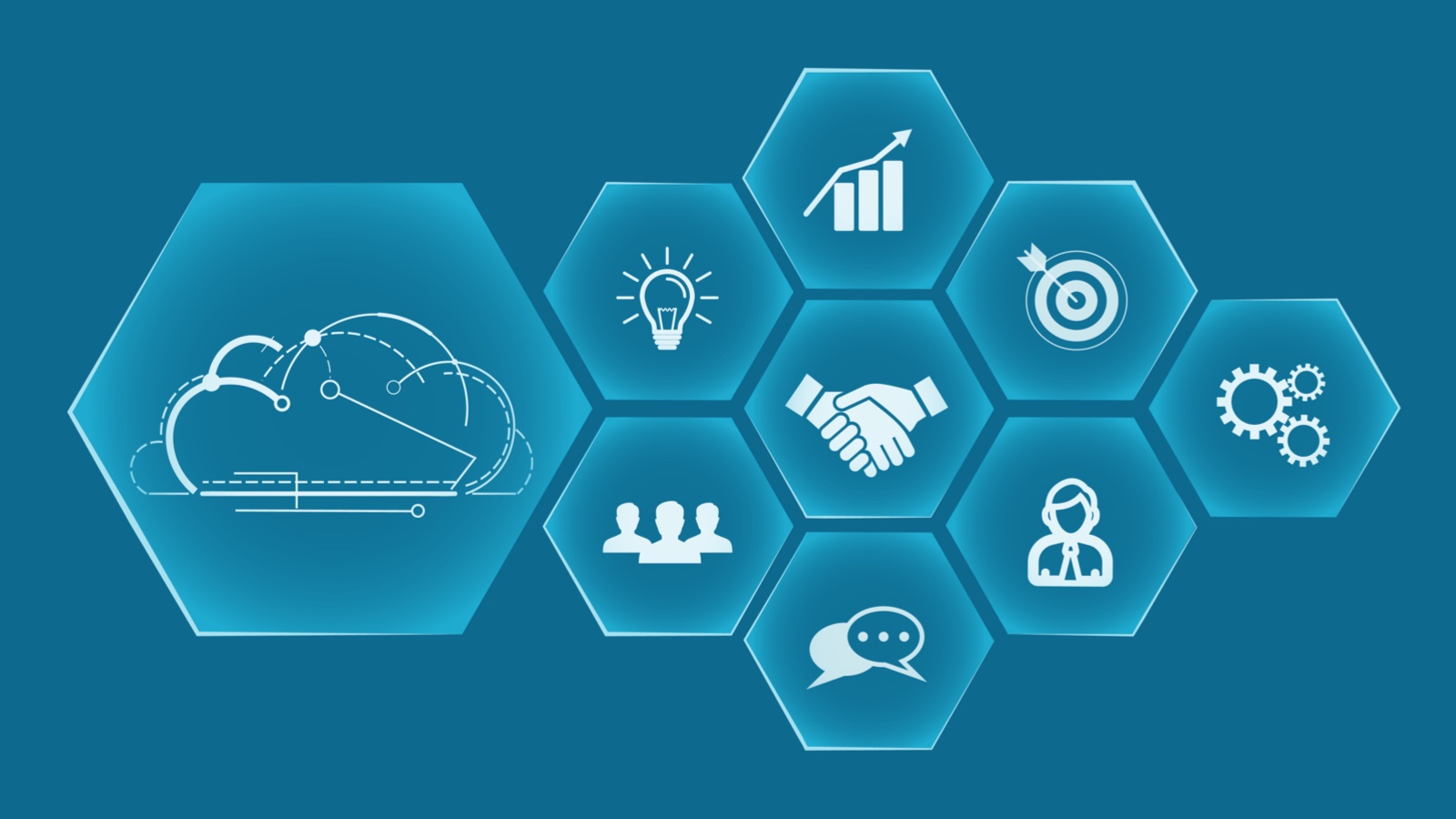 This report was https://www.jisc.ac.uk/news/new-ukus-college-leaders-report-finds-common-ground-for-the-next-normal-23-sep-2021originally published [https://www.jisc.ac.uk/news/new-ukus-college-leaders-report-finds-common-ground-for-the-next-normal-23-sep-2021] by Jisc on September 23, 2021.
In July 2021 we were privileged to bring together 12 leaders of further education (FE) and community colleges in the UK and the US for the first Jisc/EDUCAUSE digital transformation roundtable. The range of colleges gathered was inspiring, covering the length and breadth of both countries and encompassing greatly diverse student bodies.
Together we discussed a series of themes covering some of the most pressing technology-linked questions facing our sector, our students and our communities right now, from the 'next normal' to the digital divide, staff and student mental health and the climate crisis.
Despite our geographical and other differences there were clear common issues, leading to fresh insights, along with a commitment to sharing our challenges and the solutions we are finding or reaching for. Coming together in this way as college leaders to exchange our stories of digital transformation has made the world feel like a smaller and more connected place.
The difficult last eighteen months have shown further education at its best – able to move quickly and boldly to keep education accessible for our communities. We now have a new story to tell about what's possible. But there is much more we can do. We all feel proud and lucky to be serving the students and communities that we do and, by having these conversations, we can do it better.
We anticipate that this is the start of a series of joint events and the beginning of a wider conversation. We urge you to join us. Please contact Jisc ([email protected]) or EDUCAUSE ([email protected]).
FE Colleges in the UK: A Snapshot
279 colleges serving approximately 2.6 million students. They range in age from 14 to 80+ but around 900,000 are 16 to 18-year-olds and half are adults. There are about 70,000 apprentices of all ages and around 180,000 higher education students. There are approximately 400,000 FE and skills students from Black, Asian and Minority Ethnic backgrounds which accounts for 23% of all students across the sector.
Community Colleges in the US: A Snapshot
1,044 community colleges, which are two-year colleges serving seven million credit students and five million non-credit students. The majority are part time and working. The average age is 28. 30% are first-generation college students. 15% are single-parents. 10% are not US citizens. 20% are students with disabilities.
Theme: The Next Normal
Key Trends
Digital transformation has accelerated. It is no longer a rhetorical flourish but an imperative for successful colleges.
Digital sophistication is going to be an institutional differentiator. Students will expect digital tools, systems and support as standard and it will make the difference in the next normal between those organisations that survive and those that thrive.
"Our students have become the judiciary on how much they want to spend and where they want to spend it and with which organisation. As we try to differentiate ourselves from the ocean of likeness among the many profit and nonprofit organisations distributing education in a variety of forms, the more discerning student customer is going to be looking at what kind of services and support they can get: 'Who's going to treat me like an individual rather than a sea of humanity? What support systems am I going to get in terms of technology? What 'after-sale service' will there be?'"
—Daniel Phelan, president/CEO Jackson College, Michigan
Individualisation and personalisation have come to the fore. Students are being placed at the centre more than they ever have been before and they expect more flexibility than they ever have before. Colleges need to provide a far more nuanced personalisation of their services.
"The new normal for me is what's normal for each particular student. It is not a matter of whether a student wants to be online or on ground. It is a matter of what do I have to provide to the student wherever he or she or they are. The challenge for those of us who do the planning for our colleges is to be much more open to providing more boutique services. In the past, boutique services were rejected in favour of scaling up. Everybody still wants to scale up, but the new scaling up will be the aggregation of sets of unique services that can serve the students better."
—Pam Eddinger, president Bunker Hill Community College, Massachusetts
There is a new 'middle space' between pure face to face and pure remote for college leaders to understand and provide for. It is clear that blended learning is here to stay in the next normal but to what extent and in what forms? Leaders are still comprehending how this new middle space will translate into their own college context, student and staff body. It is also an intensively technological new space that will require leaders to work in new ways with other team members such as senior IT leaders / CIOs.
"We flipped 20,000 students online within 48 hours for the first lockdown and broadly, because we were very technologically enabled, that went reasonably well; similar with the second major lockdown. We know we do face to face brilliantly. My staff team are excellent. We know we do online wonderfully because we've learned how. What's that space in the middle? How does it look to properly blend? What does hybrid and high flex look like in my context, where my youngest student is 14 and my oldest is in their 80s and I have to service everything in between?"
—Debra Gray, principal – Grimsby Institute of Further and Higher Education
"Our students are not monolithic. Neither are our faculty and staff. A wide range of benefits they have experienced is increasing the numbers of employees and students who want to continue remote instruction and services. I don't think those are forever choices, so we continue to think through the complexity of many issues coming together."
—Judy Milner, chancellor, Foothill-De Anza Community College District
Enrolment is down in community colleges in the US. They have been disproportionately hit hard by Covid enrolment declines, with an average drop of 9.5%. There has been a significant decline in the numbers of Hispanic and African-American student populations as well as first-time-in-college students. This is causing serious concern for the economic wellbeing of US communities/states and the nation as a whole.
Preparing for the new workplace. What will work look like in 2050? It is not yet clear to what extent remote working will continue post-pandemic and therefore there is uncertainty about how best to prepare students for the workplace of the future.
"It's fine to say this is what we want to do at our colleges, but if work doesn't go online at all and we let our students stay online, then we're not preparing them well."
—Sally Dicketts, CEO Activate Learning and president of the Association of Colleges
Theme: Student and Staff Mental Health and Wellbeing
Key Trends
General concerns about mental health. Mental health/wellness is the top concern of college leaders in the US and it is also a high priority and concern in the UK. According to UK Office of National Statistics surveys during lockdown, among those aged 16 to 24 years who were unable to attend college because of the pandemic, around 75% felt that their future life plans will be negatively affected.
"Mental health for students of colour and, in particular, black and Latino males, has reached crisis. We are expanding services, and even as we do, we know it will not be enough."
—Pam Eddinger, president, Bunker Hill Community College, Massachusetts
"Mental health issues for us are particularly dominant in our young, white, working-class boys. We have county lines issues, which is drug trafficking from the cities to the coastal areas. We have criminal gangs operating as well. They're often the youngsters who get disenfranchised from education in our region in particular because we're about 97% white working class. When they leave education, they become embroiled in that life, so we have to do everything we can to keep them engaged, to keep them on site physically so that we can see them because if we don't, we know they're at serious risk of criminal involvement."
—Debra Gray, principal – Grimsby Institute of Further and Higher Education
Sudden switch to online led to stress and burnout. The lack of existing confidence in working and learning online and a sudden move to this type of teaching and learning have created stresses for students and staff alike, with digital and video conferencing fatigue being noted quite significantly. Staff workload has increased enormously and there are burnout concerns due to the intensity and pace of change over the course of the pandemic.
Anxieties about digital isolation followed by anxieties about ending isolation. The stress of remote learning has been compounded by feelings of isolation, the loss of physical contact and the disappearance of the common social experience of being in college together. However, some students and some staff are very anxious about returning to campus.
"We've noticed a massive increase in mental health issues, some students not wanting to come back, even some students forgetting how to communicate effectively with each other. It's because they are out of the habit of face-to-face contact. They've been stuck indoors all the time."
—Anthony Bravo, principal, Basingstoke College of Technology
Remote learning has benefited some students. Technology has also enabled isolated students to keep in contact with the outside world, despite the pandemic, and has provided an opportunity for students who may not have felt comfortable enough to participate so fully in a face-to-face environment to really engage and participate.
Digital wellbeing and online safety, security and safeguarding are increasingly being covered in induction, with guidelines and agreements about online etiquette, language and maintaining boundaries online. The camera off/on question remains an issue, as many students feel uncomfortable with being on camera or sharing their home environments.
"We're making sure they start to understand how vulnerable and exposed they can be online. We're making sure that they are aware of the availability of wellbeing support, that they know what online bullying looks like and how they can respond to it. We're making sure that that is all part of the induction far more so than we've ever done before."
—Anthony Bravo, principal, Basingstoke College of Technology
Wellbeing, counselling and safeguarding services were available online and worked very effectively for many students. For those who could not access them online due to the digital divide or who did not feel safe to receive those services in their own home, perhaps because of domestic violence situations, colleges offered face-to-face visits to make sure that those students were protected and offered safe spaces on campus.
"Even where we might do telehealth to provide mental health services online, I can't imagine somebody wanting to be online trying to take advantage of those kinds of assistance we offer when they're in the dining room in the presence of their family."
—Judy Milner, chancellor, Foothill-De Anza Community College District
Mini Case Study: Managing Mental Health and Wellbeing Online
South East Regional College in Northern Ireland ran a whole range of non-curricular initiatives such as coffee breaks and quizzes to encourage students to engage with each other and their tutors. "We forbade the use of the word remote," says Michael Malone, director of curriculum and information services. "We didn't want students to feel remote or to be on their own. We wanted them, as part of the project-based learning, to work in groups and collaborate online. That helped reduce the social isolation."
As mental health was also an issue for staff, with some "absolutely petrified" of coming into the college, the leadership also ran reassuring Ask Me Anything sessions, where the senior managers went online with staff to answer any questions. As a result of those sessions surfacing fears about the number of Covid cases, the college took the decision to publish the figures every Monday, which helped to dispel some of the anxieties, particularly during the very first phase of lockdown. In Know and Show sessions, staff would demonstrate their good practice to other staff in the college, showing them what works with their students so that others could try it out. "We tried a whole range of different things to re-engage staff, to reduce the anxiety of staff and to re-engage students and really find out what were their issues and problems," says Michael.
Theme: Low Carbon Computing and Sustainability
Key Trends
Increasing awareness of the environmental impacts of digital consumption. In particular, the role of streamed video as the biggest cause of internet power consumption. In 2018, streamed video produced 300 million tons per year of C02, as much as Spain produces in one year. In 2018, digital consumption produced more C02 than the entire aviation industry.
"I have huge debates with staff about my unrealistic views on photocopying, but this has really made me think about getting the facts for your organisation and doing the scales. We're very smugly saving paper but are we really saving energy or just compensating for our spend somewhere else?"
—Sally Dicketts, CEO Activate Learning and president of the Association of Colleges
Increasing use of cloud services. By 2025, cloud will consume 20% of the world's electricity. There is growing recognition of the energy consumption tradeoffs that must be considered, such as the efficiency and resilience of large cloud data centres versus colleges having their own servers on their own campuses; and the energy demands of remote learning versus reductions in carbon and pollution from commuting.
"When we have folks coming back in the fall, we're probably going to have only about 50% of our workforce back. We're going to really push to telecommuting for the fact that we can save on space, save on energy onsite and improve the air quality in Boston."
—Pam Eddinger, president, Bunker Hill Community College, Massachusetts
Embedding sustainability in the curriculum. For example, Foothill-De Anza Community College District is developing internships for environmental studies students to monitor gas and electricity usage on the campus and to use the data to come up with alternative recommendations about how to behave in those spaces. Automotive technology programmes are increasingly focused on preparing for electric vehicles and other alternative fuels.
Using technology to reduce waste. For example, South East Regional College in Northern Ireland is one of a number that uses augmented reality technology to train welders, reducing both the amount of energy required to teach how to weld and the amount of material wasted when welders are learning their skills.
Cross-sector initiatives are making a difference. In the UK, the Association of Colleges worked with EAUC, the environmental and sustainability champion within further and higher education in the UK and Ireland, to publish a Climate Action Roadmap for the FE sector.
Mini Case Study: Campus Carbon Reduction
Foothill-De Anza Community College District, in the heart of Silicon Valley, is dedicating $20-25m to improving its energy management across the district. It is committed to electrifying its campuses, increasing the use of solar panels and improving water conservation. It has already seen a reduction in greenhouse gas emissions due to the shift to remote learning. Working at a district-wide level and collaborating with the cities in which the college is located allows a scaling-up of its response and more opportunities to learn from others, such as Stanford University's innovative approaches to capturing heat on its campus.
"We hope to be a leader in our region both in terms of modelling the practices for the way we behave in our own facilities and enabling students to go into the workforce and provide the kind of assistance in the construction and building industry that can help at the ground level," says college district chancellor Judy Milner.
Mini Case Study: Educating in Carbon Reduction
Grimsby Institute is also making the most of its unique location on the 'energy estuary' of the Humber river in the north-east of England, with its extensive links to the offshore wind industry. The college has invested in its own small wind turbine and accredited the first offshore wind turbine apprentice this year. It has also committed £2.5m to a full electric vehicle workshop to deliver the EV technicians of the future. One issue the college is tackling is visibility of the region's main industries, which are often overlooked as career opportunities by local people. It has introduced Generation Alpha University, which is a 'university' for eight- and nine-year-olds from local schools who study green technology for a week.
"We're really giving those children exposure to the professions of the future in our geographical location that they haven't seen yet because they are off shore or they're behind fences at the local port complex. We're giving them exposure to the ships' bridge simulators, the mission crane simulators, the virtual welders – and the robotics and AI that underpins all of those things as well. It's great for raising aspirations because there isn't a strong tradition in our geographical area of higher education. If we start them early then in 10 years, we've got the workforce of the future," says Debra Gray, principal – Grimsby Institute of Further and Higher Education.
Theme: The Digital Divide
"We handed out hundreds and thousands of computers. We bought wifi for students. But we couldn't buy them housing."
—Sally Dicketts, CEO Activate Learning and president of the Association of Colleges
Key Trends
The digital divide is far wider than unequal access to devices, data and connectivity. The gaps beyond computers and broadband encompass housing, space and quiet. The key challenge is poverty, not simply data or device poverty.
Space to study is key. The number of students without a suitable place to learn, other than in college, was marked. This might be due to multi-generational households, sharing bedrooms, or parents or siblings being at home and there simply wasn't the place to have that connectivity in the device. They may have a device and connectivity but no place to be able to take advantage of it. In England, the government changed the status of vulnerable learners in the January 2021 lockdown, allowing space in college where a learner was disadvantaged by not having access to a device or connectivity.
Lack of equity in the digital divide.

In the UK, early results from Jisc's ongoing FE learner digital experience insights survey 2021 show a higher proportion of Black, Asian and Minority Ethnic than white respondents have had problems learning online because of no suitable computer or device, poor wifi, lack of access to online platforms or services, specialist software needs and mobile data costs. One in ten Black, Asian and Minority Ethnic respondents had a problem accessing a safe and private area to study.

In the US, a survey of 38,602 students attending 54 colleges and universities in 26 states found that:
Mini Case Study: Jackson College
"The digital divide is real and it is one more harsh reality among many of the first-generation, at-risk community college students. At the onset of the pandemic Jackson College and my nationwide colleagues emptied their computer labs in order to put laptops in the hands of students. Wifi access point devices likewise flew out the door, and parking lot wifi access points were hurriedly put together. This approach is far from a sustainable, nor is this a desirable solution. Gratefully, the Biden administration is working to provide expanded internet infrastructure throughout the country, though this will likely be a protracted solution, given the logistics of such an effort, as well as material and resource availability. Additionally, the president is advocating for additional Pell funds and Free Community College options, which can help with the purchase of technologies.
In a helpful effort to help address both digital divide issues, and assist with student completion, Jackson College has introduced the Laptop Academic Incentive Program. For students who enrol in at least six hours, they are issued a laptop for their use for the entire time that they remain enrolled with six hours. If they complete their associate's degree, the device is theirs to keep." – Daniel Phelan, president and CEO, Jackson College
Mini Case Study: Foothill-De Anza Community College District
"We need to pay attention to the broader issues of access for communities who have been so underserved. While we don't have the best resources in the world, one of our highest priorities now is to make sure that every inch of our campus spaces, including the parking lots especially, will be wifi enabled. I'm saying to the colleges, 'Think about zero-based budgeting. If you're building a college from scratch, what are the programmes and services that those students need? Then look at the issues of delivery'." – Judy Milner, chancellor, Foothill-De Anza Community College District
Other measures to bridge the digital divide put in place at De Anza College, which is located in Cupertino, California, 1.5 miles from Apple headquarters, include:
Access to CollegeBuys, a programme sponsored by the Foundation for California Community Colleges, that offers student discounts on computers, software and other tech products through its online store
Free access to Microsoft 365
Emergency cash grants to help cover the cost of purchasing a device
Free computers thanks to donated computers refurbished by the Occupational Training Institute's CompTechS programme
Information on the free 24/7 wifi service available in the parking lots at Santa Clara County Libraries
Mini Case Study: South East Regional College
"We loaned out 350 PCs last academic year to students and this year it's 1,100, but we still found that some students weren't engaging despite the fact we loaned them out PCs. Some of them hadn't activated them. They didn't have a quiet room in the house to actually use it. So we then carried out a more in-depth survey with some of the students who were not engaging to find out what were the other problems. We also found the pedagogy wasn't as accessible as it might be. For example, students wanted some of the classes recorded so they could access them and what we found was some teachers initially didn't want to record classes. There was some initial hesitation around it. By giving them the information that this was disadvantaging their students, we were able to convince those staff to record more of the lessons for those students so that they could use them asynchronously." – Michael Malone, director of curriculum and information services, South East Regional College
Digital Transformation Leadership Roundtable Participants
Anthony Bravo, principal, Basingstoke College of Technology (BCoT), S England
Sally Dicketts, CBE, CEO, Activate Learning, and president, Association of Colleges
Pam Eddinger, president, Bunker Hill Community College (Massachusetts)
Robin Ghurbhurun, managing director, Further Education and Skills, Jisc
Debra Gray, MBE, principal, Grimsby Institute of Further and Higher Education, NE England
Michael Malone, director of curriculum and information services, South East Regional College, Northern Ireland
Paul McKean, director, Further Education and Skills, Jisc
Judy C. Miner, chancellor, Foothill-De Anza Community College District (California)
John O'Brien, president and CEO, EDUCAUSE
Shouan Pan, chancellor, Seattle Colleges (Washington State)
Daniel J. Phelan, president/CEO, Jackson College (Michigan)
William Serrata, president, El Paso Community College (Texas)
---
Robin Ghurbhurun is Managing Director, Further Education and Skills, of Jisc.
John O'Brien is President and CEO of EDUCAUSE.