The increasingly strategic and evolutionary role played by the CIO and the IT organization in higher education is a catalyst for institutional digital transformation.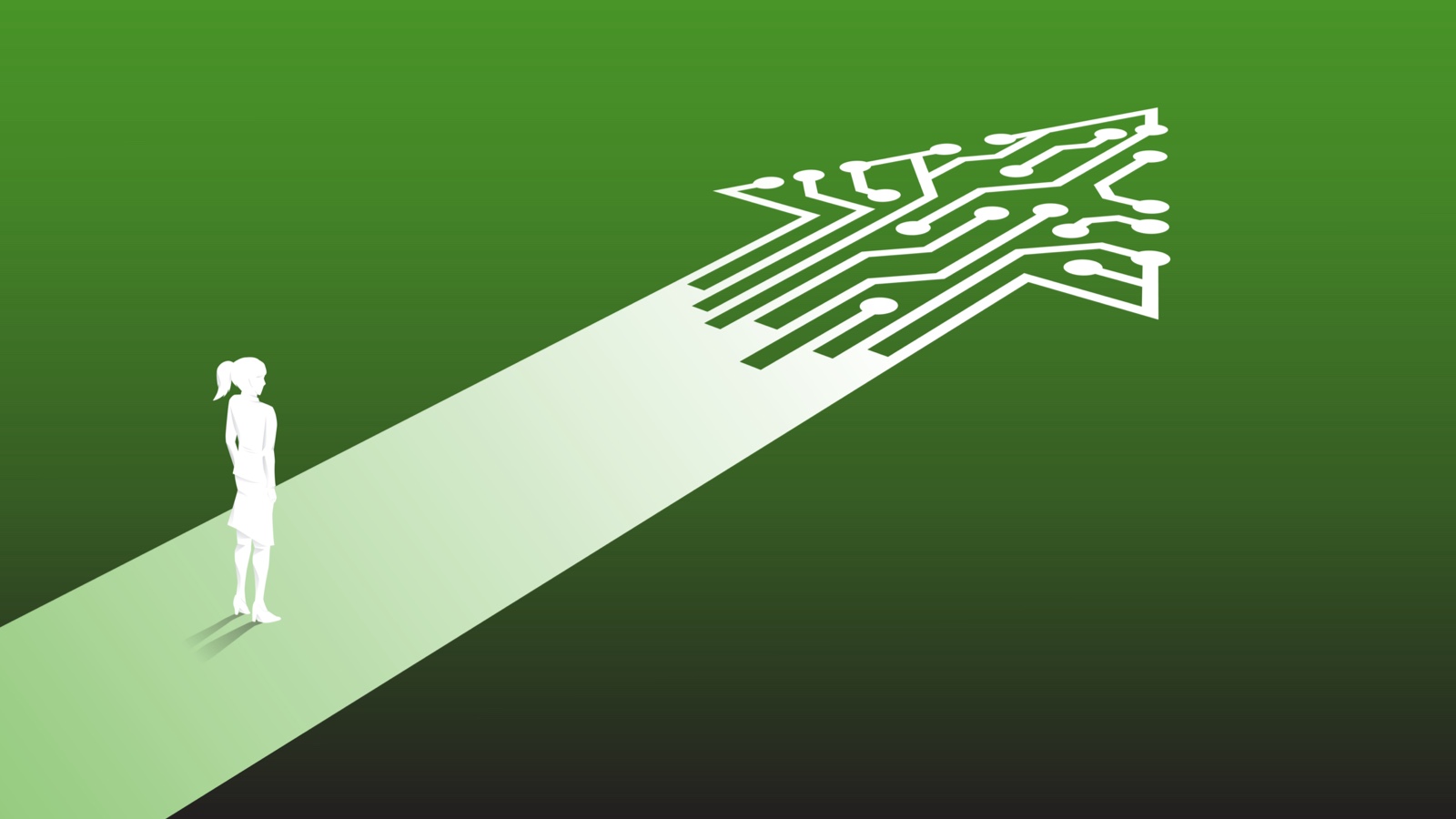 As colleges and universities made pivot after pivot during the COVID-19 pandemic, they were also building the kinds of institutional competencies necessary for digital transformation (Dx). The pandemic required institutional leaders to respond to students' quickly shifting needs with agility and flexibility, to use strategic leadership to guide their institutions through disruptive changes, and to prioritize tight resources by focusing more closely than ever on advancing their institutional strategies. These pandemic outcomes of greater responsiveness, stronger strategic leadership, and increased alignment with institutional strategy happen to closely match the competencies that contribute to a successful digital transformation. The CIO can play a critical role in future Dx efforts by taking advantage of these newfound characteristics.
EDUCAUSE defines digital transformation as "the process of optimizing and transforming the institutional operations, strategic directions, and value proposition through deep and coordinated shifts in culture, workforce, and technology."Footnote1 This definition suggests an intentionality of effort requiring both strategic leadership from CIOs and an enterprise-wide commitment to institutional change. Strategic IT leaders understand the grand challenges that institutions are facing. They know what keeps other campus leaders up at night, and they proactively bring solutions to the table. They build collaborative relationships across the campus. They enhance campus decision-making by bringing data to key conversations. They understand the non-IT enterprise, and they help IT staff connect the dots in a bigger picture that goes beyond their traditional sphere of influence.
Changes in institutional strategic direction are difficult to pull off, however, and the leadership challenges involved in guiding colleges and universities through these changes are daunting. A Dx strategy can help, especially one that offers the CIO a roadmap by outlining institutional changes through the accompanying shifts in culture, workforce, and technology. Of those three shifts, the culture change is often the hardest. CIOs have an opportunity to act as strategic partners at their institutions by focusing on the types of culture shifts that foster digital transformation: cross-institutional alignment on goals, the use of data and analytics for strategic decision-making, flexibility in response to evolving needs, and increased change management competencies.
The strategic CIO who is also a champion for digital transformation sets the stage for the rest of the IT organization to become more innovative. As the institution develops a Dx-oriented culture and advances its Dx initiatives, IT leaders and staff need to support movement into new areas and evolve areas such as information security, enterprise architecture, IT governance, and IT service management.
The strategic CIO also understands the importance of aligning these IT priorities with the institutional mission. Digital transformation elevates that importance even higher. The CIO and the IT organization need not only to align with the mission but also to actively engage beyond the boundaries of their traditional roles, develop a broad understanding of higher education trends, and support the Dx-driven future of the institution.
Note
Susan Grajek and D. Christopher Brooks, "A Grand Strategy for Grand Challenges: A New Approach through Digital Transformation," EDUCAUSE Review, August 10, 2020.

Jump back to footnote 1 in the text.
---
John O'Brien is President and CEO of EDUCAUSE.
Betsy Reinitz is Director of Enterprise IT Programs for EDUCAUSE.